The month seems to fly by, I could of sworn I posted a bundt just last week!! This month we have a cool theme and it is breakfast and hosted by Kelly Lawson of Passion Kneaded. Thank you so much Kelly for all your hard work!!
We decided we could broaden our horizons with this one and create a savory bundt for you. I intuitively went for bacon and sausage, but how do you incorporate that in a cake???
Ah, then hubby thought of his brioche that he makes all the time and our creation was underway!! I knew I also needed to incorporate some cheesy goodness, so swiss and cheddar were added into the mix.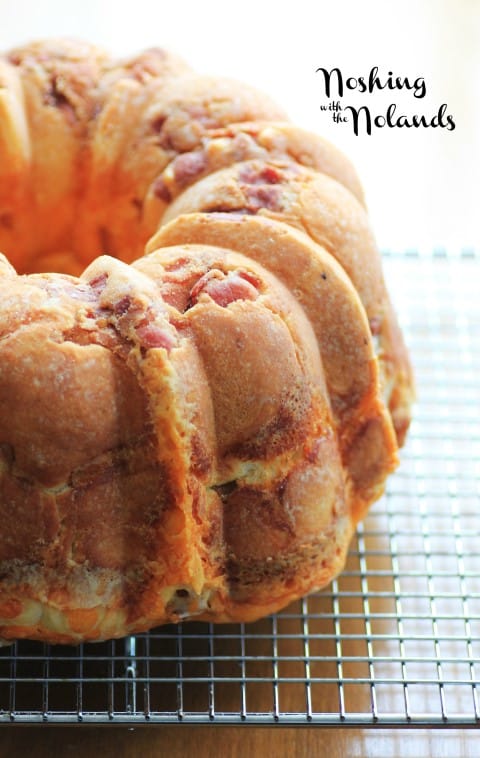 I was thinking of just scattering the sausage around with the bacon but then I remembered a cookbook that I recently was perusing, where they stuffed bread with sausage, so each little rolled ball of bread that went into the pan had a sausage chunk inside, delish.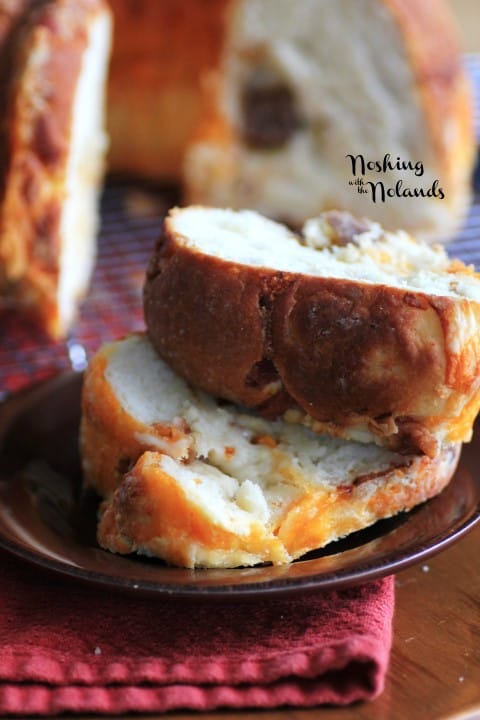 Call me a little crazy but I love creating!! I never thought I could make my own recipes but all you have to do is experiment and let your imagination go wild!! You will be astonished in what you can come up with!!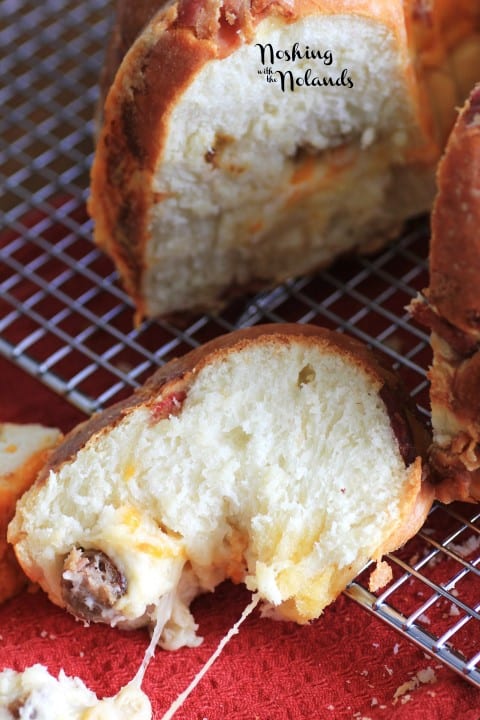 Stow the bread in the fridge and it slices beautifully for toast also in the morning. I made a dipping sauce, sorry not pictured, half melted butter and half real maple syrup, that was out of this world with this bread!!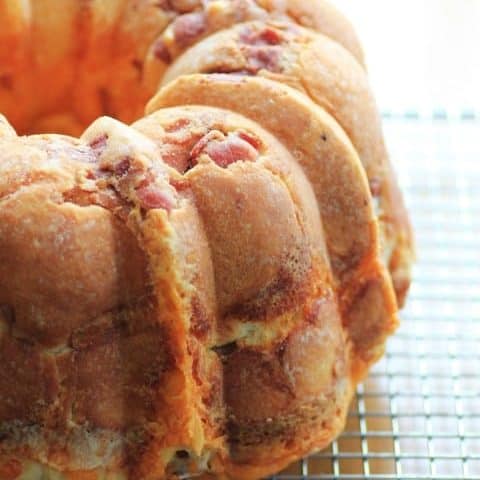 Cheesy Bacon Sausage Brioche Bundt for #BundtBakers
Yield: 12
Cook Time: 50 minutes
Total Time: 50 minutes
A savory bundt with bacon, sausage and cheese, is ideal for any breakfast or brunch!!
Ingredients
Brioche
1 Tbsp. dry yeast
1/4 cup sugar
2 1/2 tsp. salt
5 cups flour
1 cup hot water
6 eggs
1 cup butter, cut into pieces and softened
Fillings
4 oz. swiss cheese, grated
4 oz. cheddar cheese, grated
12 cooked breakfast sausage, cut into quarters
12 slices bacon, cooked crisp and crumbled
Dipping Sauce
Butter, melted
Pure maple syrup
Instructions
In a standup mixer with a paddle attachment add yeast, sugar, salt and 1 cup flour. Add hot water and mix at medium speed for 2 min. or until smooth. Add eggs one at a time and beat well after each. Add 2 more cups of flour slowly and mix well. Add butter, a few pieces at at time and mix well until completely incorporated. Add the remaining flour, dough will still be sticky.
Cover the bowl with plastic wrap, let rise for 3 hours until doubled. Deflate and cover again, refrigerate for 6-18 hours. Dough can be frozen at this point if desired. Thaw before proceeding.
Prepare a bundt pan by spraying with a cooking oil and flouring. Preheat oven to 375 F. Sprinkle the bottom of the pan with 1/3 of the bacon pieces.
After the final rise, pinch off small amounts of dough, I did smaller balls towards the inside and larger on the outside. Stuff each ball with one quarter of the sausage. You will make 48 balls stuffed with 48 sausages. Add 24 balls to the pan, then sprinkle with another third of bacon and half the cheese. Continue placing the balls in the pan that are stuffed with sausage. Top with the last 1/3 of bacon and the remaining cheese.
Bake for 30 min. Cover and reduce heat to 350F. and bake for another 20 min. making sure the outside is not getting too browned. Let cool but best served still warm but not hot. Whisk the melted butter and maple syrup together. Serve with the dipping sauce.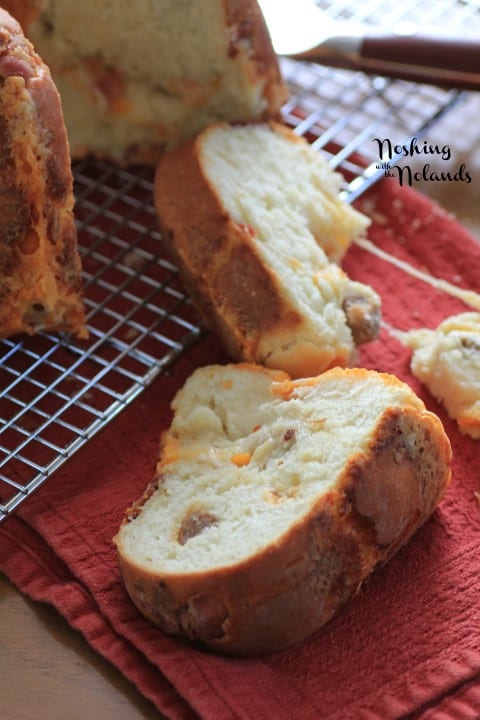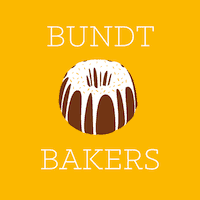 #BundtBakers is a group of Bundt loving bakers who get together once a month to bake Bundts with a common ingredient or theme. Follow our Pinterest board right here. Links are also updated each month on the BundtBakers home page.
We take turns hosting each month and choosing the theme/ingredient.
If you are a food blogger and would like to join us, just send me an email with your blog URL to [email protected].
This month, the Bundt Bakers are baking up breakfast. We have 15 beautiful Bundts (both sweet and savory) that would be perfect for your breakfast or brunch table.