Cherry Bomb for Holiday Drinks and Appetizers #SundaySupper
I was looking at my maraschino cherries that I soak each year in Grand Marnier and then dip in chocolate and got the inspiration for this cocktail. Something red and festive, sweet but yet still refreshing and light tasting. I threw around some ideas in my head and came up with this Cherry Bomb cocktail. It is oh so good and perfect to celebrate the holidays with. I added one of my soaked Grand Marnier cherries for the garnish but you can just add a plain one, just as effective.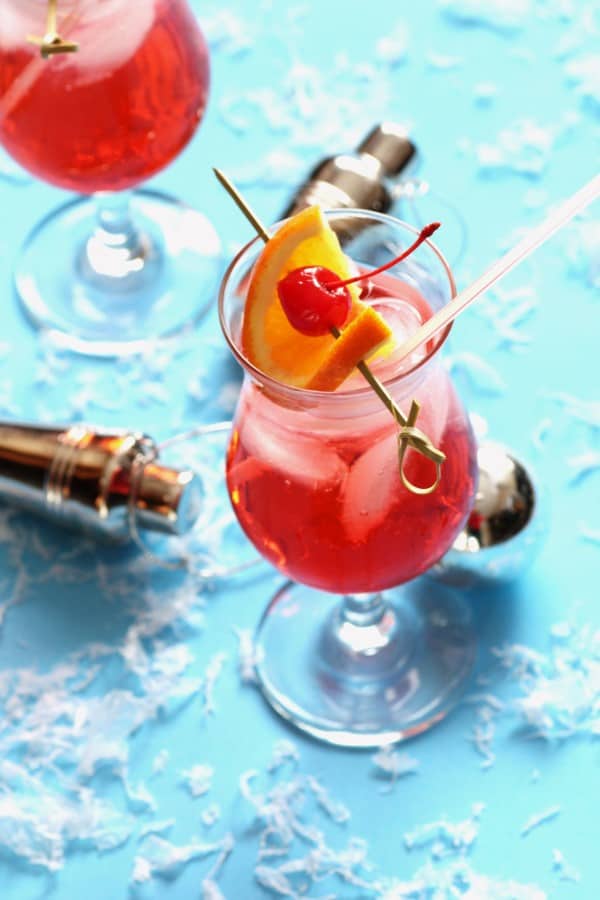 The Recipe
Cherry Bomb for Holiday Drinks and Appetizers #SundaySupper
A great cocktail to celebrate the holidays with!!
Ingredients
½ oz. Grenadine
1 oz. Grand Marnier
1 oz. Kirsch
Club Soda
Orange Slice and Cherry to garnish
Instructions
Mix Grenadine, Grand Marnier and Kirsch and divide between two glasses over ice. Top with club soda, stir gently and garnish with the orange and cherry.
The Sunday Supper Team is having a Holiday Cocktails and Appetizers party and we would love to have you join us this week! We have an amazing assortment of recipes to put together a fabulous holiday party on any budget. We are honored to have Conni from The Foodie Army Wife hosting our Party. We hope to see you Around the Family Table Sunday at 7pm Eastern Time.
Holiday Cocktails
Holiday Appetizers or Hors d'oeuvres
Let this be a time when we renew our faith in the power of love and realize the importance of time with our families.