Cherry Lambic Granita
I have Debi Wayland here for you again from Life Currents. I am so happy she agreed to do another guest post for me. I always know I will get a delicious recipe and something interesting to learn about. I have never had a Cherry Lambic Granita before. I have never even heard of Lambic, so read on to find out all about this perfect summer dessert!! Before you go though, I would be super happy if you followed Debi for me, then you can see all of her fantastic recipes on Facebook, Instagram, Twitter and Pinterest. Okay, go on, have fun making this Cherry Lambic Granita with Debi's help!!
When Tara asked me to do another guest post for her during the summer months, I knew right away what I was going to make for her. Something light, refreshing, yummy, easy to make, and with a little adult beverage kick! (You may remember my last guest post for Noshing with the Nolands was a Quick and Easy Paella
This is a really easy frozen dessert that doesn't require an ice cream machine! A Granita is a frozen mixture of water, sugar and liquid flavorings, and has a granular icy texture. And, this Cherry Lambic Granita makes the most of those beautiful summer cherries.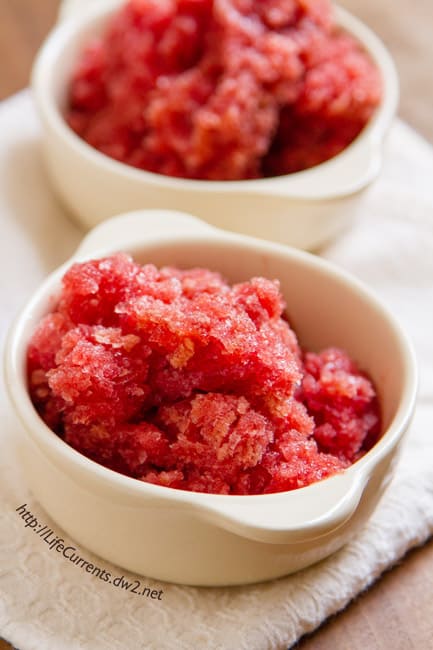 I'm a big fan of Lambic, though many people haven't heard about it. Lambic is a fruity slightly sour cider-like alcoholic beverage that's brewed like a beer. It's a nice dessert beverage that's super yummy. I really like Lambics, and have another recipe for Lambic Ice Cream Float.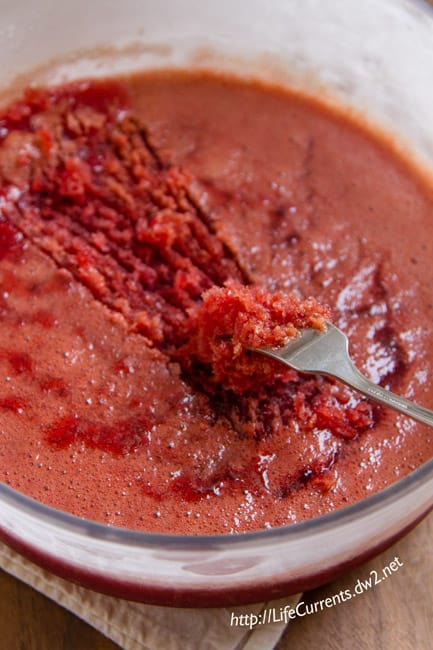 Lambics come in different flavors too. I chose the Framboise Lambic, which is raspberry flavor. The cherry Lambic or Kriek would be great in this dessert as well!
This is a full flavored, wonderfully fruity, slightly tart, icy treat. It'll help cool you off during these hot summer months, while not making you feel heavy and full.
Thanks again, Tara, for having me guest post, and for inspiring this dessert!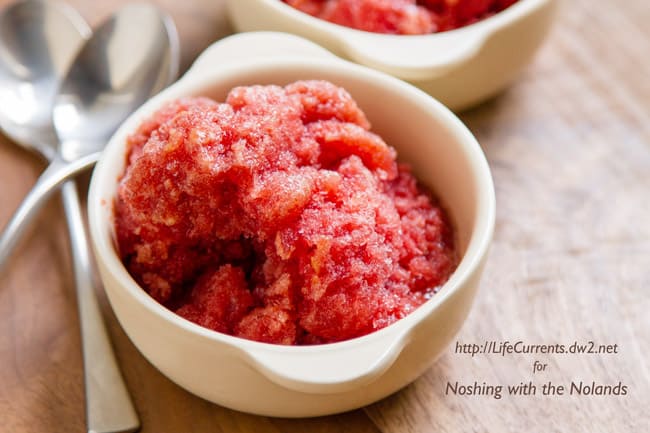 Cherry Lambic Granita
1 ½ cups water
¼ cup sugar
1 cup pitted dark cherries
1 ½ cups Lambic
Combine water and sugar in a small saucepan. Bring to a boil; reduce heat, and simmer until all sugar has dissolved, about 2 minutes. Remove from heat.
Place pitted cherries and simple syrup (sugar mixture) in a blender, and process until smooth. Stir in Lambic; pour into a freezer safe container, cover and freeze for 8 hours or until firm.
Remove mixture from freezer; scrape with a fork until fluffy.