Chipotle Chicken and Bacon Sandwich
Chipotle Chicken and Bacon Sandwich. Day 3 of 5 Days of Sandwiches and I bring you an easy and so full of flavor sandwich. Try to think outside the box when making a sandwich especially for dinner. You want something different than just two slices of bread. So far we have used naan and tortillas for our first two sandwiches Today a big crusty bun!! This sandwich takes just that little time to BBQ and we are all wanting that now that the sun is shining and the days are warmer.
Taco seasoning doesn't have to be used just for tacos. You can purchase a jar from Epicure and use it for so many things. I love Epicure because it is so low in sodium unlike a lot of store brands. It has only 10 mg. of sodium per tsp! Today we used it both on the chicken and in the mayonnaise. For the mayonnaise you only need a tsp. or so of the chipolte in adobo so freeze the rest in small portions to use in other recipes.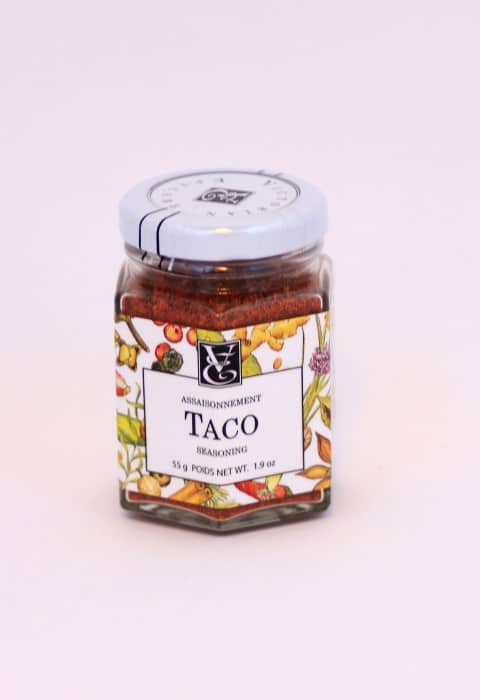 Don't you just love a big 'ol sandwich, so full that it is bursting at the seams. The wonderful smokey slightly warming chipolte mayonnaise pulls this sandwich all together. I hope you try this and love it as much as we did. ENJOY!!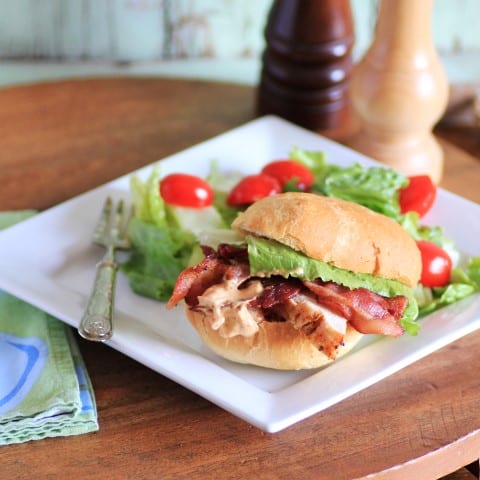 Chipotle Chicken and Bacon Sandwich
Ingredients
2 chicken breasts, pounded slightly
Epicure Taco seasoning
8 slices bacon, cooked
4 lettuce leaves
4 crusty buns
Chipolte Mayonnaise
⅓ cup mayonnaise
1 tsp. sauce from chipolte chilies in adobo sauce, or to taste
1 tsp. Epicure Taco seasoning
Instructions
Mix Chipolte mayonnaise ingredients together. Season chicken breasts with taco seasoning and grill 4-5 min. per side on medium heat on the BBQ or until cooked through. Slice on the diagonal. Divide the mayonnaise among the four buns. Top with the chicken, bacon and lettuce and serve immediately!!