Chocolate Caramilk Cookies
These cookies have a secret, a Caramilk secret hidden inside. I dreamed up these Chocolate Caramilk Cookies the other day. I thought to myself, hmmm I bet that they would make a yummy cookie. They sure did.
I love taking a regular recipe like my usual cookie recipe and change it up. The new recipe usually it turns out and occasionally it is an over the top success like I think this one is! Cookies are something that is fun to make. The kids young and old love to munch on cookies of any sort.
Instead of using chocolate chips that everyone uses I chopped up the Caramilk Secrets. By putting them in a deliciously buttery cookie the taste was fantastic. If you can't find the Caramilk Secrets you could use just regular Caramilk bars. The only caution I would offer is that the Secrets contain a little more chocolate than the regular bars. I think if I was to do this I would toss in a handful of chocolate chips for good measure. I will leave that up to you to decide!!!
In the end, you will find that these cookies are soft, a little chewy, and oh so delicious. You could even change it up by swapping the Caramilk to some other wonderfully sweet treat. I thinking maybe M & M's or….well I will let your imagination run with this idea!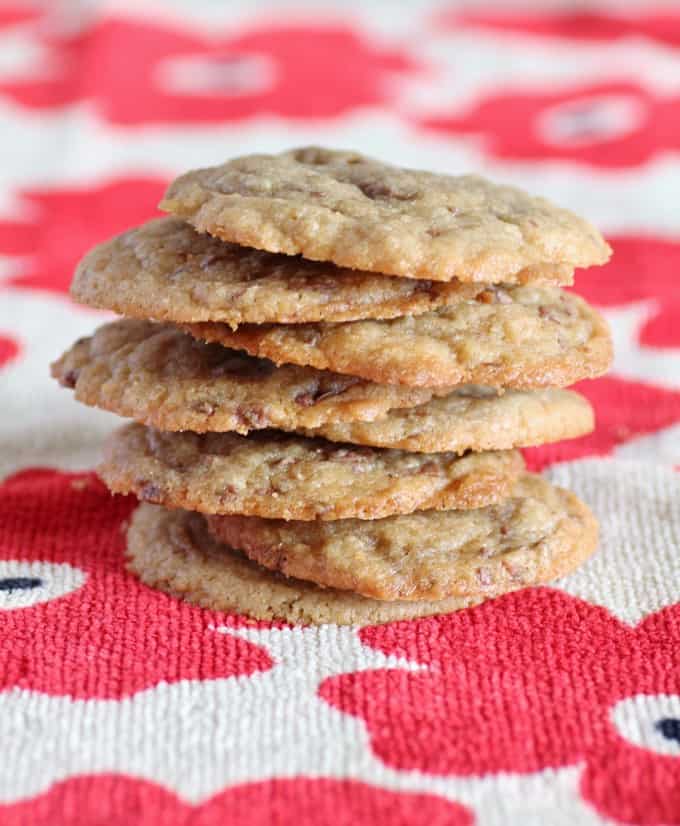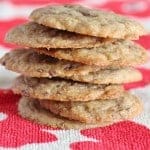 Chocolate Caramilk Cookies
Yield: 24 cookies
Prep Time: 1 hour
Cook Time: 24 minutes
Total Time: 1 hour 24 minutes
These cookies have a secret, a Caramilk Secret hidden inside. I came across these the other day and thought that they would make a yummy cookie.
Ingredients
1 cup each brown sugar & butter, softened
1/2 cup white sugar
2 tsp. vanilla extract
1 egg
2 cups all-purpose flour
1 tsp. baking soda
3/4 tsp. salt
2 Tbsp. milk
2 packages 175 gm. of Caramilk Secrets, chopped
Instructions
Preheat oven to 375F.
Cream butter and sugar in a stand mixer with a paddle attachment.
Add egg and vanilla, mix until incorporated.
Add milk and continue to mix.
In a separate bowl combine dry ingredients and mix into butter mixture.
Fold in the Caramilk Secrets.
Refrigerate until firm.
Lightly grease cookie sheets. Scoop out dough with a 1 1/2″ scoop and depress tops with two fingers to flatten out slightly.
Bake 10-12 min. until lightly golden brown.
Let cool on cookie racks. Enjoy!!
Nutrition Information:
Yield: 24
Serving Size: 1
Amount Per Serving:
Calories: 92
Total Fat: 1g
Saturated Fat: 0g
Trans Fat: 0g
Unsaturated Fat: 0g
Cholesterol: 9mg
Sodium: 135mg
Carbohydrates: 20g
Fiber: 0g
Sugar: 12g
Protein: 1g
Recipe calculation was provided by Nutritionix and is estimation only. If you need nutritional calculations for medical reasons, please use a source that you trust.