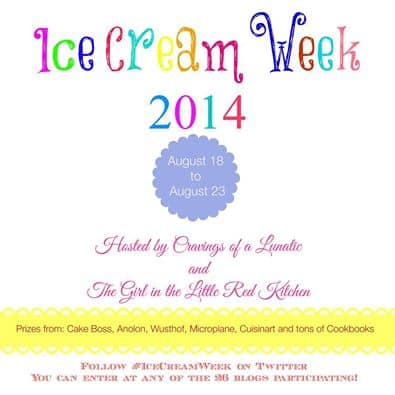 Welcome to Day 4 of Ice Cream Week 2014! This year the event is hosted by Kim of cravings of a Lunatic and Susan of The Girl in the Little Red Kitchen. We have teamed up with 25 amazing bloggers to make satisfy all your Ice Cream Cravings.
Our sponsors for the event have provided us with some great prizes. A huge thanks to Cake Boss, Anolon, Microplane, WÜSTHOF, Page Street Publishing, and quarry Spoon. Kim of Cravings of a Lunatic and Susan of The Girl in the Little Red Kitchen have tossed in a bonus prize of a Cuisinart Ice Cream Maker because they think everyone should own one!
Here is my third installment into awesome #IceCreamWeek with my daughter's favorite homemade ice cream. I make this for her every year!! We grow mint fresh, especially for the ice cream. So this year I wanted to make her a frappe, a Chocolate Mint Frappe.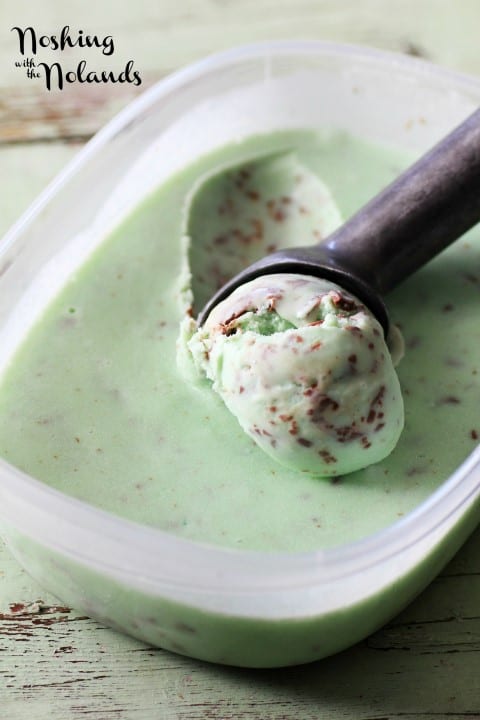 Again, rich, creamy ice cream is the key. I have made this now for countless summers but almost always put in chocolate chips. This year I used a slivered chocolate so that the shake wouldn't have big lumps in it. Great idea and this frappe was gone in no time!!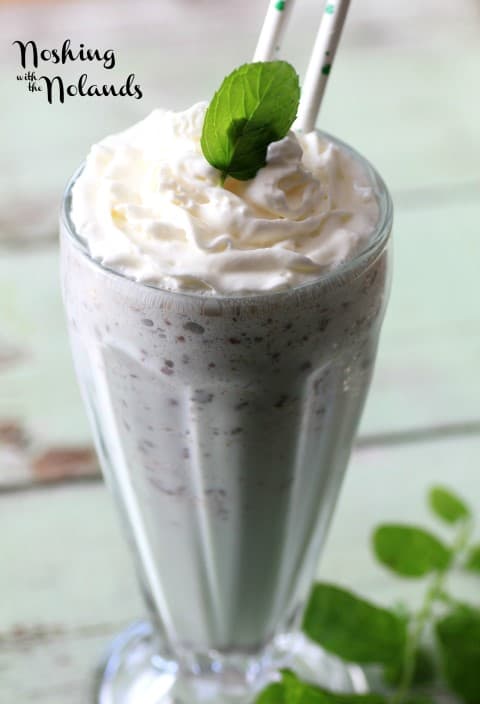 Chocolate Mint Frappe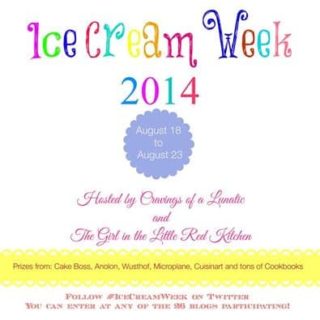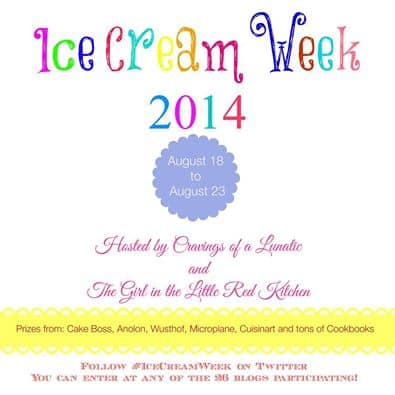 Chocolate Mint Frappe for #IceCreamWeek
A rich and creamy chocolate mint ice cream makes a great frappe!!
Ingredients
1 1/2 cups whole milk
1 1/2 cups heavy cream
1 cup packed fresh chocolate mint leaves(or other variety)
4 large egg yolks
1/2 cup plus 2 Tbsp. sugar
pinch of salt
3-4 drop green food coloring, optional
2-3 drops blue food coloring, optional
1 cup milk chocolate, slivered
Frappe
Chocolate mint ice cream
Ice cubes (optional)
Milk
Whipped Cream
Mint leaf for garnish
Instructions
Combine the milk and 1 cup of cream together with the mint leaves in a small saucepan. Cook for about 5 min. over medium heat until it just starts to simmer. Remove from heat and let it steep for 20 min. Strain to remove the mint leaves.
Meanwhile, whip the egg yolks, sugar, salt and the 1/2 cup heavy cream together until smooth. Slowly add a 1/2 cup of the warm milk and then add all the egg mixture to the milk mixture. Return to the heat and cook over medium heat stirring constantly with a wooden spoon. Simmer the custard but do not let is boil. Continue cooking until the custard coats the back of a wooden spoon and leaves a clear trail when your finger is drawn on the back of the spoon, 4-6 min. Add the food coloring if using.
Now cool the custard by placing the saucepan into a larger bowl filled with ice and water. Stir until cooled. Cover with plastic wrap that is right on top of the custard so it won't form a skin. Cool completely in the refrigerator for 3 hours or overnight.
Pour the custard into the ice cream maker and follow manufacturers instructions. When nearly frozen, like thick whipped cream add the chopped chocolate while the machine is churning. Transfer to a freezer safe container and freeze for 3 hours or a few days until serving.
To make the frappe add 3 scoops of ice cream to a small blender/smoothie maker. Add in 2-3 ice cubes if desired. Fill with milk and blend. Top with whipped cream and a mint leaf if desired.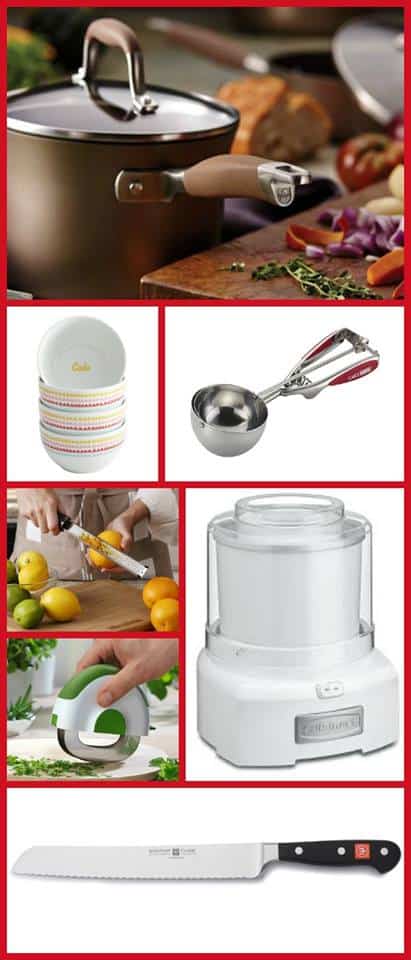 Here's what is up for grabs, One Winner Takes All:
1 Cuisinart Ice Cream Machine in White
One Cake Boss Mechanical Ice Cream Scoop with Red Silicone grips
One Cake Boss 4Pc Ice Cream Bowl Set, Icing Pattern
One Anolon Advanced Bronze 2 Qt Covered Straining Saucepan with Pour Spout
One Microplane Herb and Salad Chopper
One Microplane Premium Classic Grater in White
One WUSTHOF CLASSIC 9-inch Double Serrated Bread Knife
One Copy of the Cookbook Making Artisan Gelato by Torrance Kopfer
One Copy of the Cookbook Everything Goes with Ice Cream by Koralee Teichroeb
One Copy of the Cookbook Vegan Scoop by Wheeler del Torro
One Copy of the Cookbook The Great Vegan Bean Book by Kathy Hester
One Copy of the Cookbook Eat More Dessert by Jenny Kellar
One Copy of the Cookbook The Perfect Scoop by David Lebovitz
One Copy of the Cookbook Scoop Adventures by Lindsay Clendaniel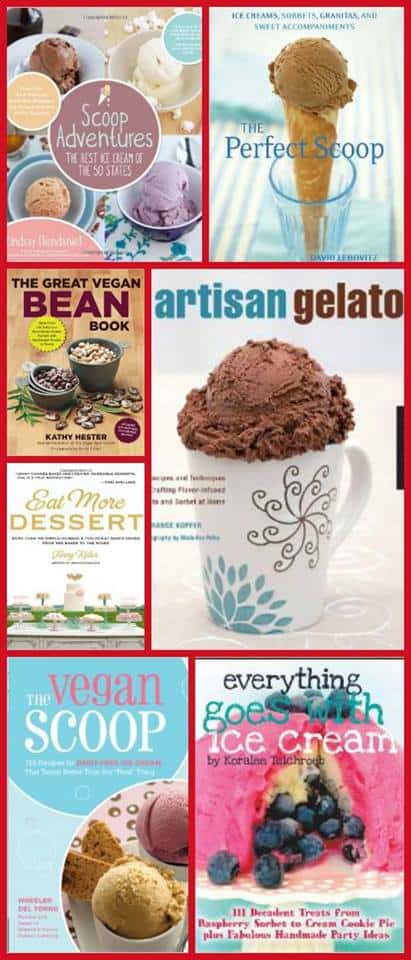 Be sure to stop by all of today's Ice Cream Week Participants:
Here are some of my favorite recipes from the past, ENJOY!!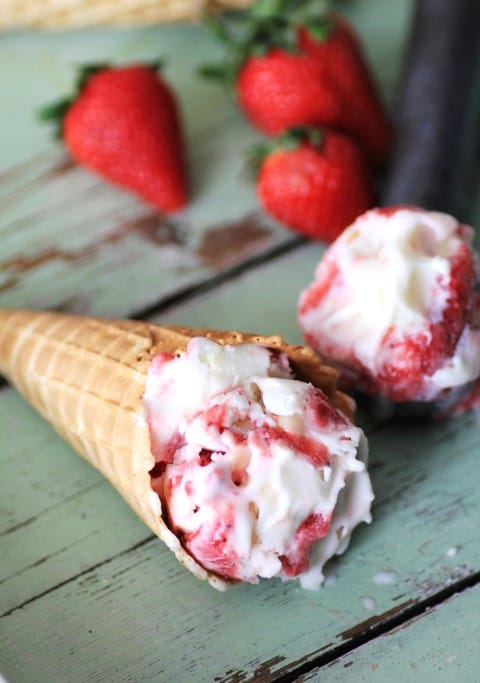 This one is amazing and is from our guest blogger and author of Scoop Adventures. I was lucky enough to review her ice cream cookbook and made this amazing Le'Lemon Berry Ice Cream. You have a chance to win her gorgeous cookbook in our giveaway!!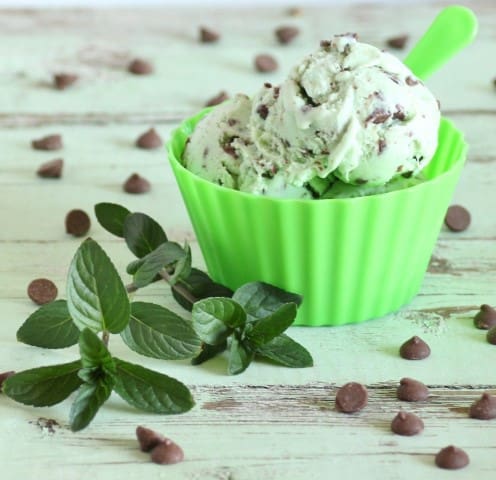 My daughter's favorite ice cream, Mint Chocolate Chip. I have revamped this recipe into something else that you will see later this week!!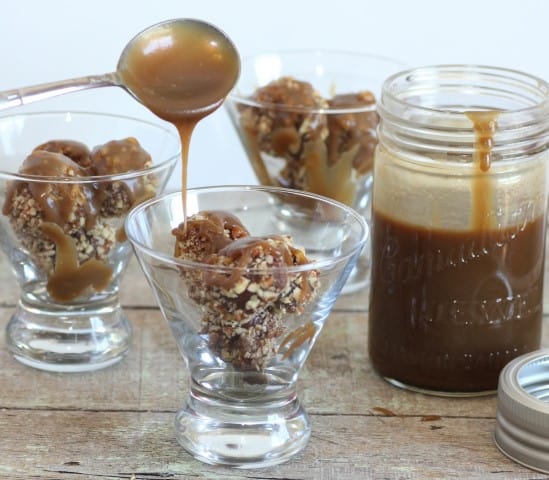 You can't get much more decadent than Chocolate Ice Cream Pecan Balls with Salted Caramel Sauce. Loved everything about this ice cream dessert!!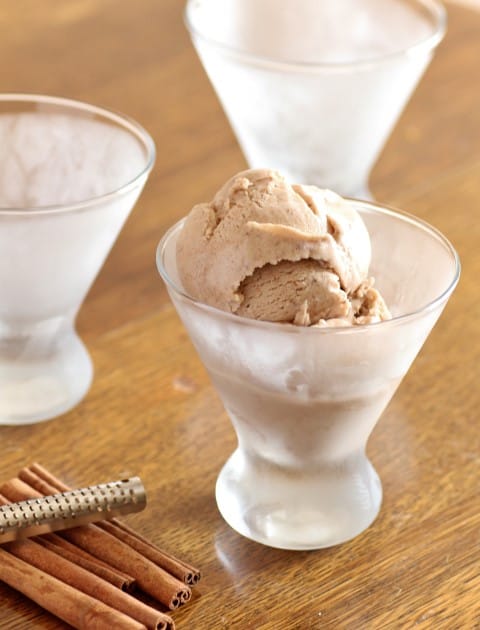 This is one of my favorite ice cream when it is made with a really good quality cinnamon. I have made Cinnamon Ice Cream many times to rave reviews!!
Special Guest for the Week is Lindsay Clendaniel of the blog, Scoop Adventures. We're very excited to have her join us. Lindsay is the author of Scoop Adventures which is chock full of ice cream goodness.
The Ice Cream Week Giveaway is open to U.S. and Canada. It closes at midnight on 31st. It's ONE WINNER TAKES ALL!