Chocolate Scotcheroos
I came across these scrumptious looking Chocolate Scotcheroos when I was looking for something different from the regular rice krispy square. I knew I wanted to put in butterscotch chips, I just adored them in these Apple Butterscotch Cookies. Sweet and different from the usual chocolate chips. So I went a googling and found Chocolate Scotcheroos from Kellogg's.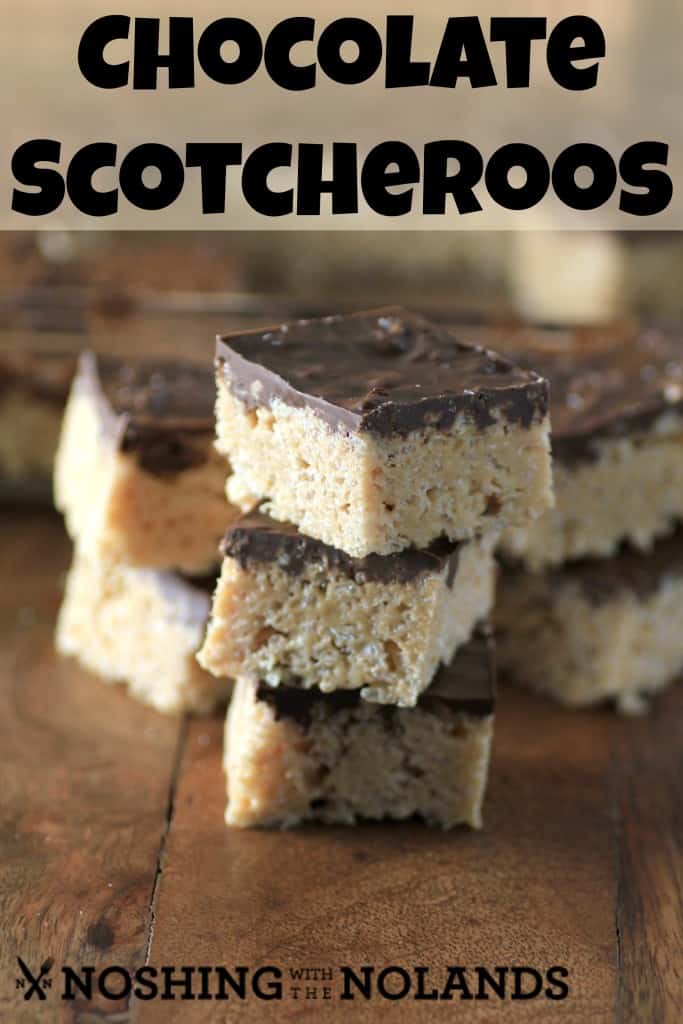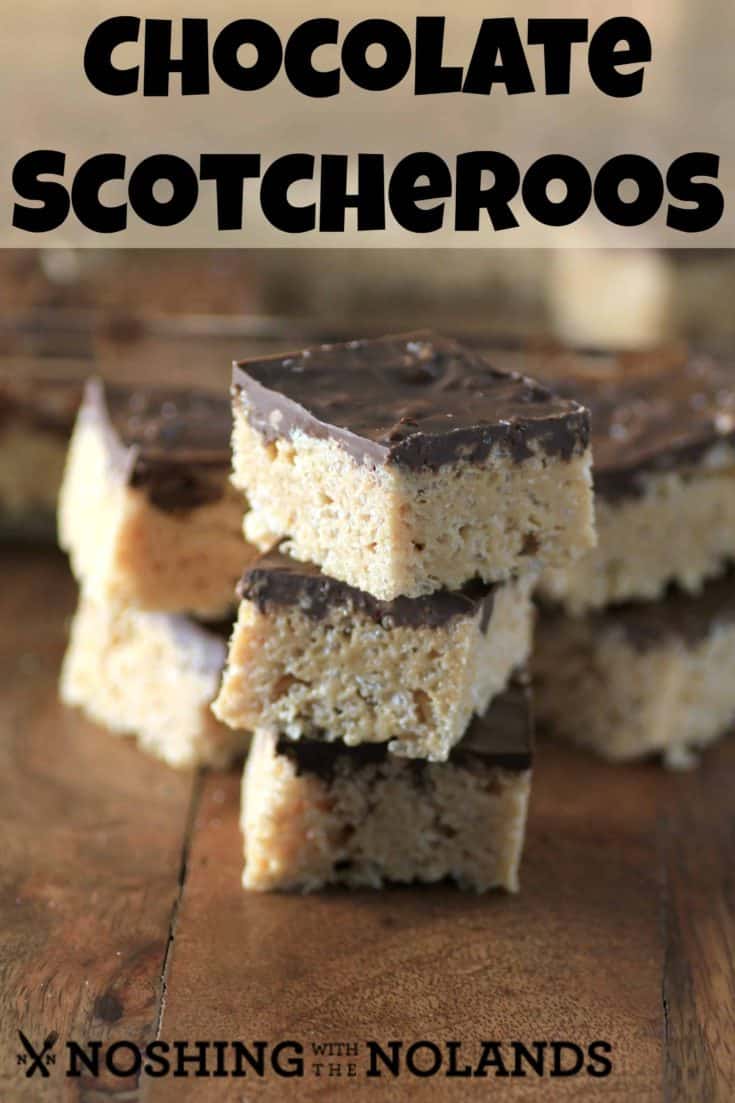 I knew it had to be good to be one of Kellogg's recipes but I didn't want to actually make the exact recipe. You know me, I have my own ideas. Usually very preconceived even before going in. I wanted to use marshmallows like the standard recipe but I wanted peanut butter in there too. This is what I can up with and they are fantastic.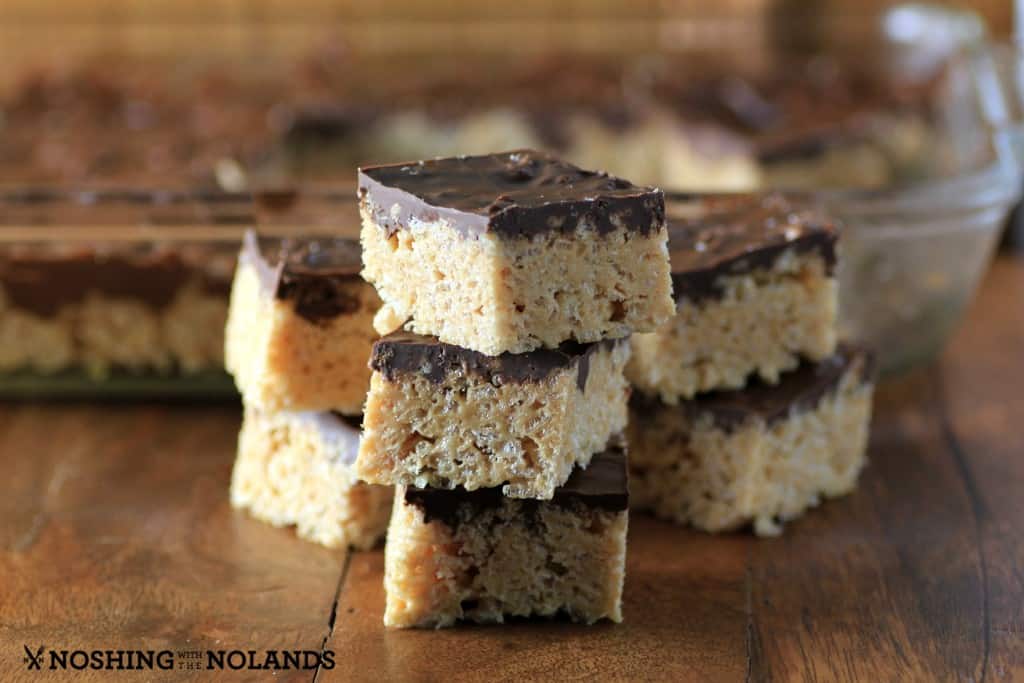 They sliced up like a dream. You can make small enough squares so that the recipe will make lots for you. A great no bake recipe for the summer hot months.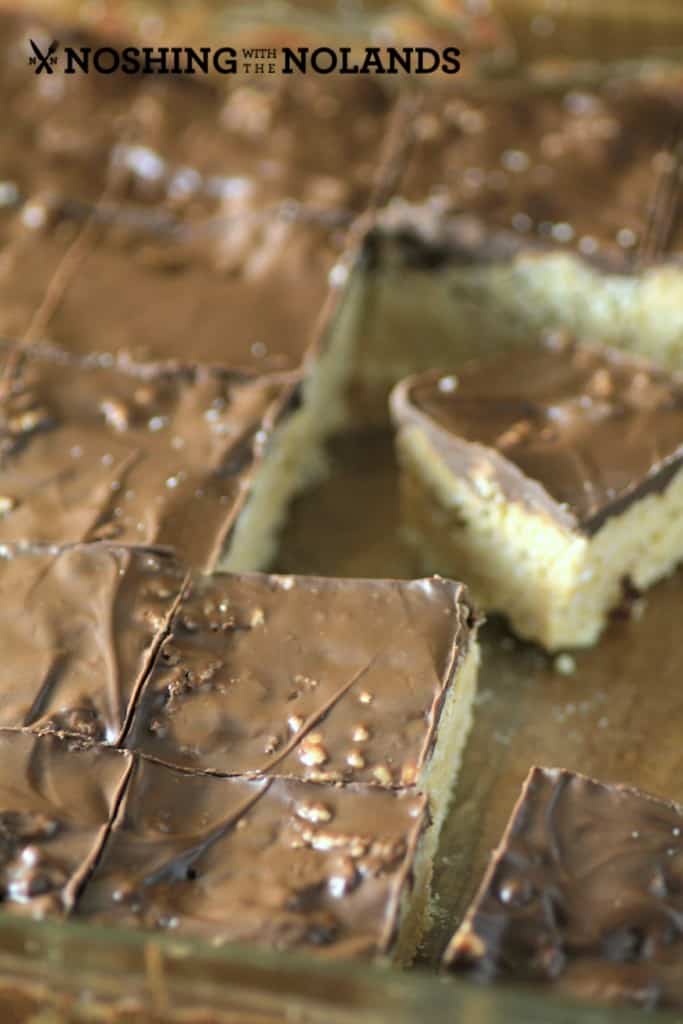 I have a little confession, I had some right out of the pan. I had to try them immediately. No one knew, I wiped the chocolate from my face. Put them on a pretty plate for serving. That can be our little secret, right? Okay, if it is confession time, I pinched two out of the pan. These are so good, you will be sneaking some too!!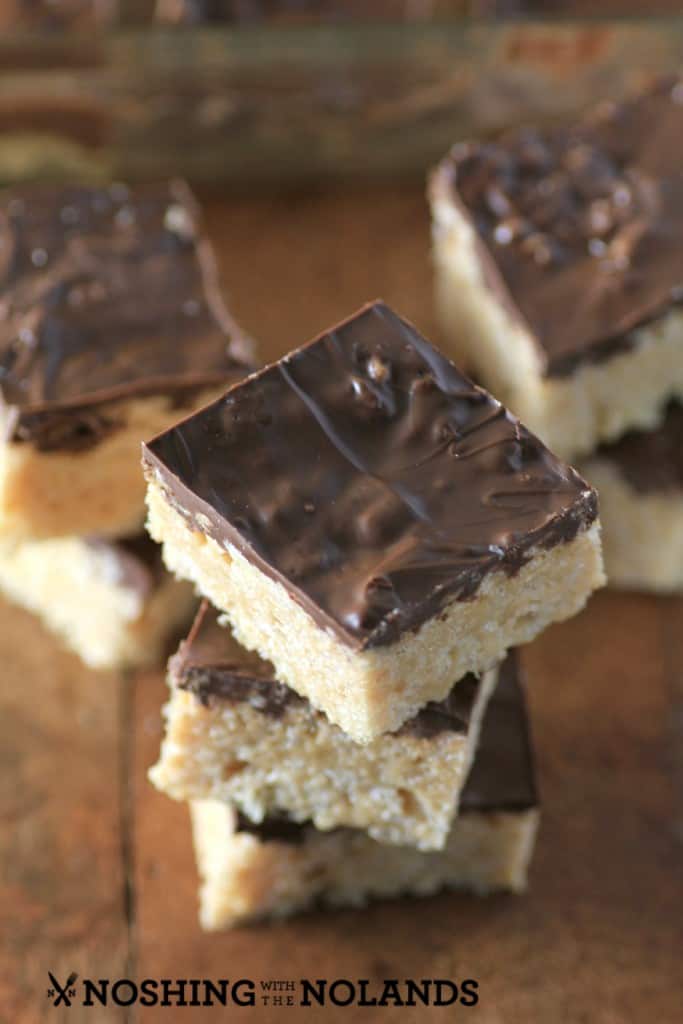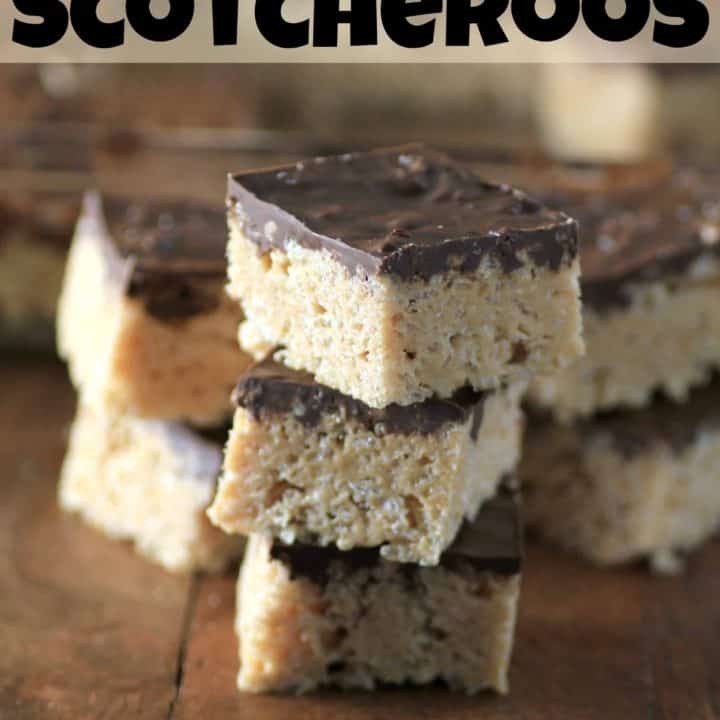 Chocolate Scotcheroos
Yield: 24
Prep Time: 20 minutes
Total Time: 20 minutes
Sweet, chewy, crispy peanut butter bars are topped with chocolate and butterscotch and will be loved by everyone.
Ingredients
8 oz. (255 gm.) mini marshmallows
1/2 cup peanut butter
2 Tbsp. butter
6 cups Kellogg's Rice Krispies
1 cup semi sweet chocolate chips
1 cup butterscotch chips
Instructions
Spray a 9x13" pan with cooking spray and set aside. In a large microwave safe bowl, add the marshmallows, peanut butter and butter. Microwave on high, watching and stirring every 30 seconds until it is all incorporated and smooth. Add the rice krispies and stir carefully to coat. Transfer mixture to the prepared pan and flatten out with a spatula sprayed with cooking spray.
Melt the chocolate and butterscotch chips in a small microwave bowl on 30 second intervals, stirring and until smooth. Pour over the rice crispies and spread with a spatula. Let cool and cut into 24 squares.