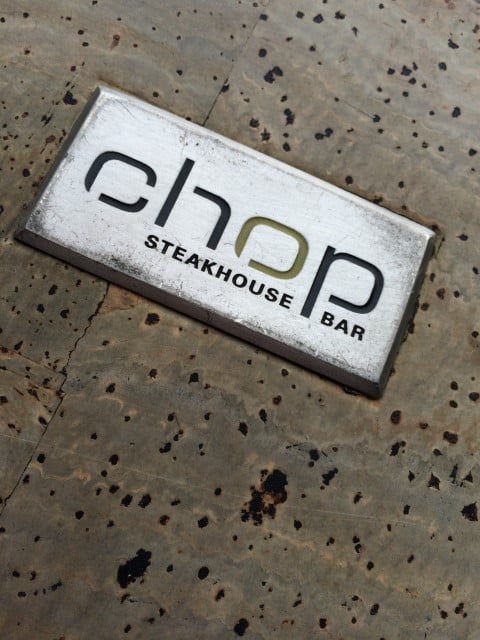 It was a lovely summer afternoon and I wanted to have lunch with some great gals at a wonderful spot that I had never been to, Chop Steakhouse and Bar at Chinook Mall in Calgary. They have a lovely upstairs patio so I instantly thought that would be a nice spot for us to meet.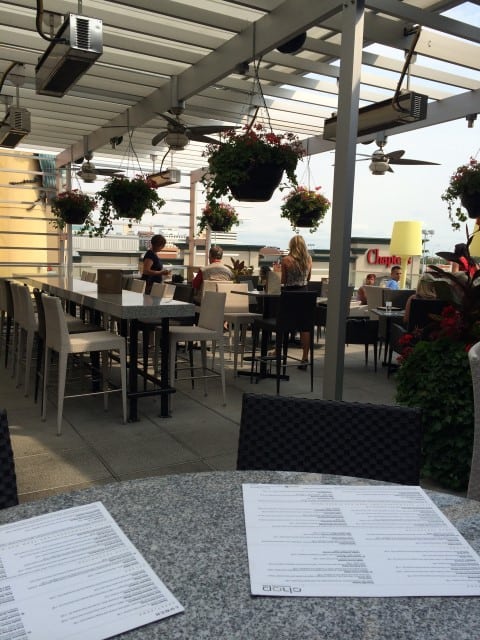 It was mom and daughter day, as I brought Amber and Cheryl brought here gorgeous daughter Lindsay!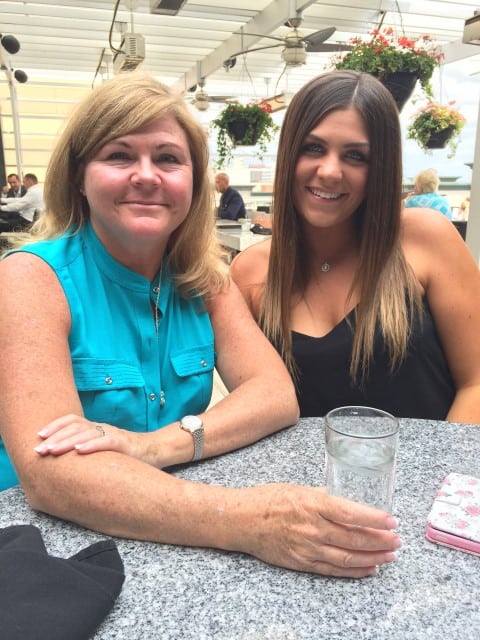 Nothing is more fun than to start off the lunch with a little cocktail. I choose this scrumptious Raspberry Lemonade.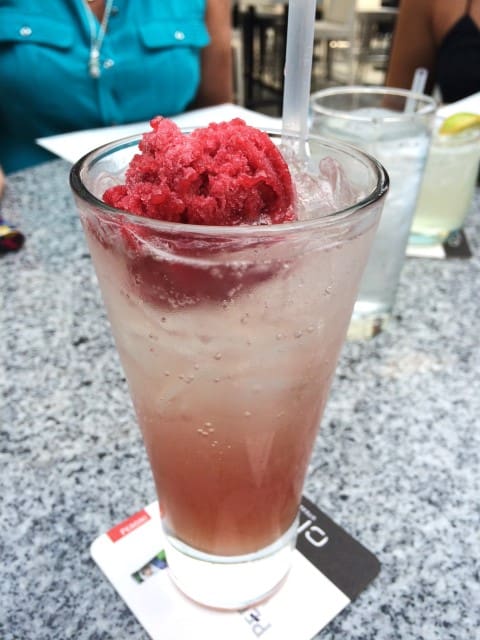 I love to share an appetizer with everyone, it aids to the conversation and enjoyment of lunch. A gorgeous plate of Beef Tenderloin Carpaccio was indulged by all four of us. It was served with shaved Grana Padano, red onions, capers, arugula, extra virgin olive oil and crostini, delish!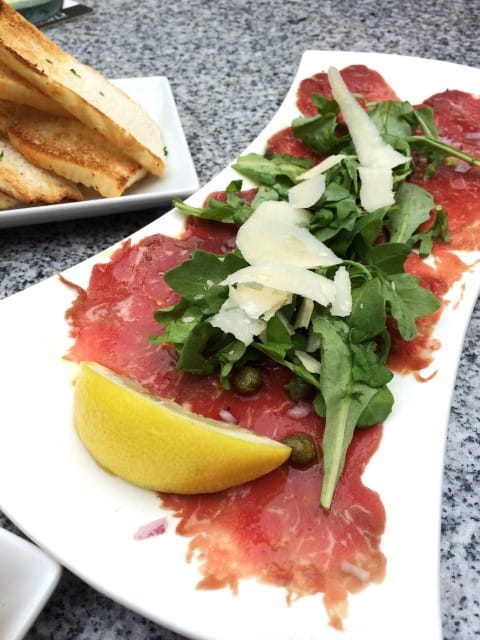 Cheryl had the Crab Tacos. She loved them! They were three mini tacos, filled with crab, snap peas and ginger, topped with tobiko and fresh avocado. Served with ponzu sauce and wasabi aioli for dipping. Oh Ya!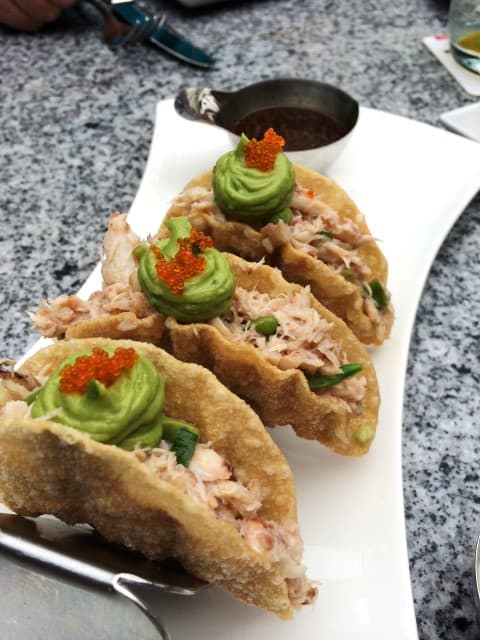 After being very satisfied with the beef appetizer, I wanted seafood and thought their Coconut Lime Mussels sounded great. Cooked with shallots, garlic, coconut and cream, they were the perfect lunch for me that day. I love mussels and these were fantastic, the sauce was divine. I was a little disappointed that they didn't serve bread or toast with the mussels. Luckily Amber had more than enough with her soup and shared.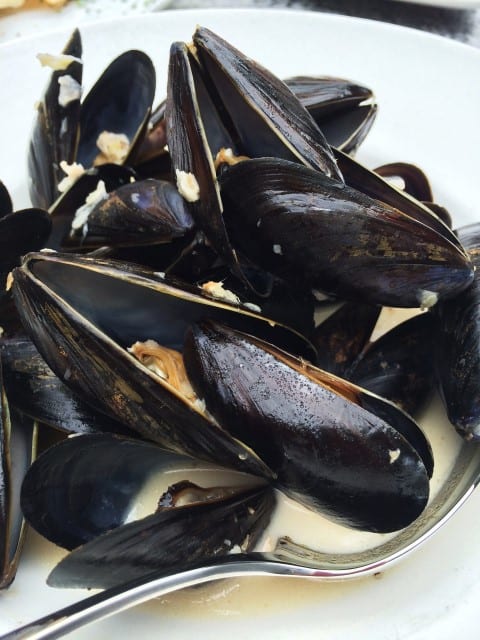 The younger girls both enjoyed French Onion Soup. Lindsay had one with a salad and Amber just the soup. They were big satisfying cheesy bowls of soup and loads of bread too for dipping!!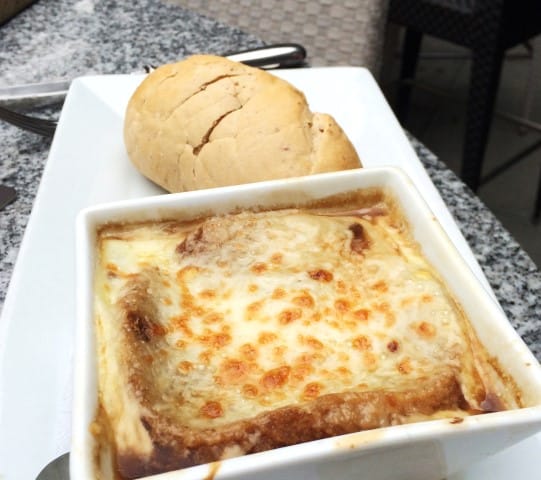 We had a little mascot that hung with us for our lunch. You can't have a steakhouse without a cow!!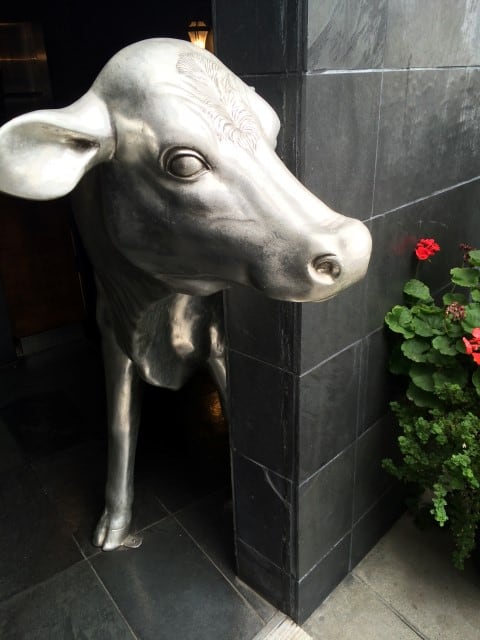 We were all very happy and sated. The service had also been very good. Our waitress suggested we have mini version of the wonderful desserts they offer. I liked that idea a lot!! Just a little taste, sure we were all in for that!! Amber had the cutest little Raspberry Creme Brulee!! She loved it and probably could have easily done the larger version as she has a sweet tooth.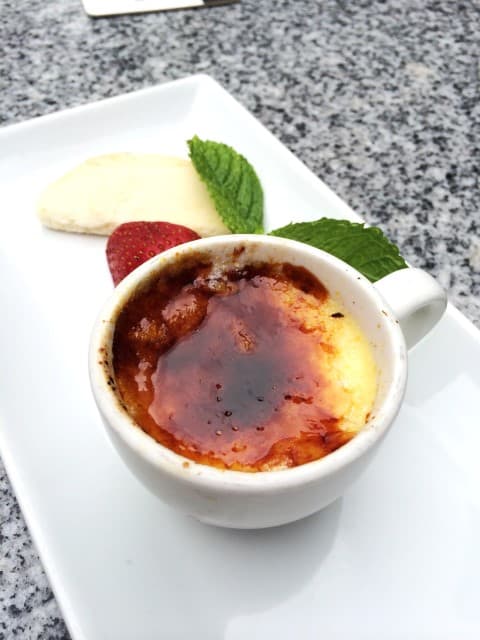 I wanted to try the Carribean Rum Cake, full of wonderful rum flavor and for me for lunch the perfectly sized dessert!!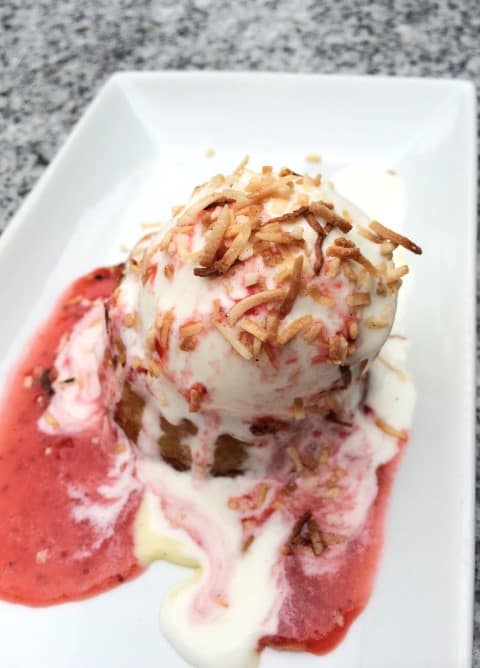 Cheryl and her daughter Lindsay both enjoyed the Fallen Chocolate Souffle Cake. Wow, what a dessert this is!! The nice thing about these three desserts are they are also offered as a trio. You could share them all or have mini or larger versions. What a fantastic idea that is too. When you have something good, share it every which way you can.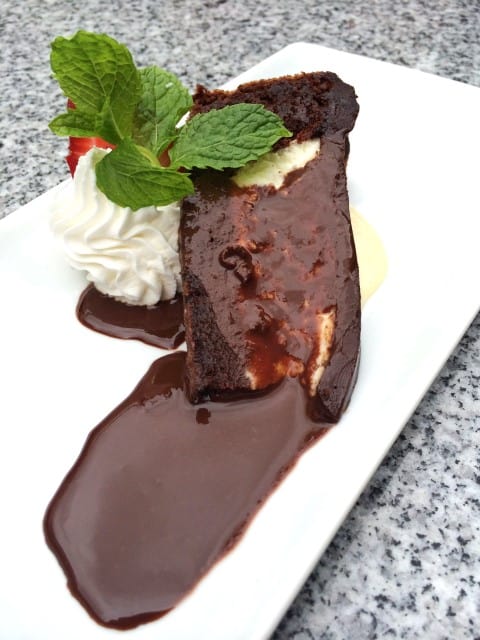 If you are in Calgary come and check out this fantastic restaurant. You can view the MENU here but of course it is always best done in person. ENJOY!!