Club House Gluten Free Gravy Mix

McCormick Canada is the largest spice, dry sauce and seasoning, extract and specialty food operation in Canada being around for 125 years. McCormick's largest brand is Club House and they have a line of fine products, ones that I have used for years and years. I always have their gravy mixes in my pantry. That is why I wanted to show you this Sweet Potato Shepherd's Pie using Club House Gluten Free Gravy Mix. I use their products all the time and rarely make a homemade gravy. They just taste so good, why would you bother.
Club House gravy mixes are an everyday quick fix for any meal. I especially like them for leftovers to create a delicious, fast and easy meal. But what if you need to be gluten free? Until now you couldn't have their wonderful gravy mixes. Today that is changing. Club House has launched an entire line of gravies and baking products that are gluten free. That excites me, that I now have an option for when I need it. I have many friends that have Celiac or gluten intolerance and now I have a delicious gravy I can serve to them also.
Features of New Club House Gluten-Free Gravy Mix Products:
• Gluten-free
• Simple to personalize and easy to use
• 25% less salt than the original Club House gravies
• Fat-free
• No artificial colours or flavours
• No Trans Fat
• Carries the Canadian Celiac Association
Gluten-Free Certification program trademark
Today starts day one of my 5 days of casseroles. I did a recent pole on Facebook and there was an overwhelming response for casseroles. It is what we crave when the cold months hit. They are satisfying and bring the family together to share a big meal.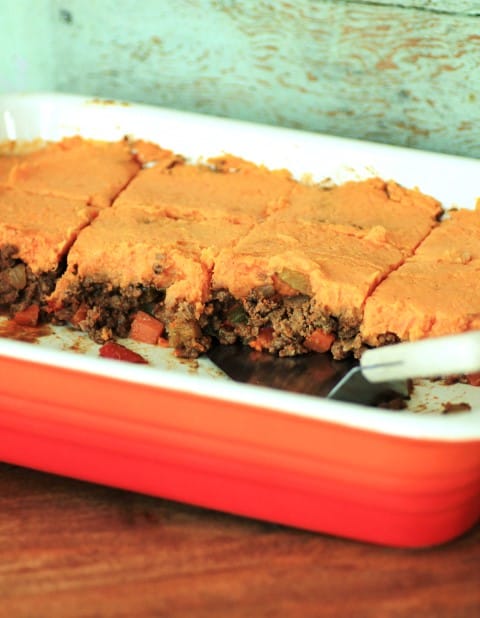 Usually a shepherd's pie recipe has a flour, broth base but I wanted to use gravy right from the start, so easy and now this can be gluten free too!!
Club House has created new gluten-free certified products to support this baking
and holiday season:
• New Club House Gluten-Free Brown Gravy Mix
• New Club House Gluten-Free Gravy Mix for Turkey
• Newly certified Club House Gluten-Free Potato Starch
• Newly certified Club House Gluten-Free Rice Flour
• Newly certified Gluten-Free Minute Tapioca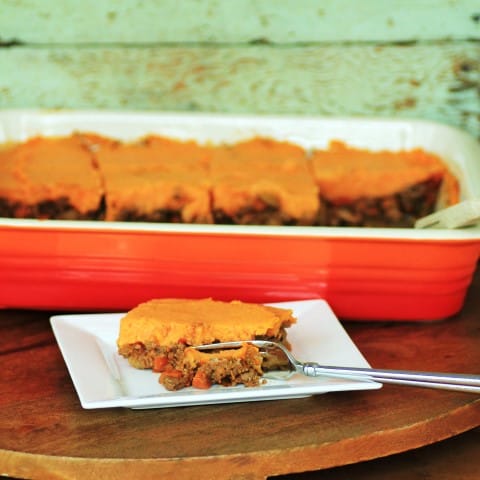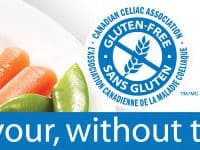 Sweet Potato Shepherd's Pie
A delicious fall casserole that is also gluten free.
Ingredients
2 1/2 lbs. extra lean ground beef
3 cloves garlic, minced
3 Tbsp. tomato paste
3 celery stalks, finely diced
2 onions, finely diced
2 carrots, peeled and finely diced
1/2 green pepper, diced
1/2 red pepper, diced
1 1/4 tsp. salt
1 tsp. dried thyme
1/2 tsp. freshly ground pepper
2 pkg. Club House Gluten Free Gravy Mix
1 1/2 tsp. Gluten Free Worcestershire Sauce
4 lb. sweet potatoes (about 3) peeled and large diced
1/3 cup + 2 Tbsp. milk
2 Tbsp. butter
1/4 tsp. nutmeg
Instructions
In a large pot cook beef with the garlic until browned about 10 min. Stir in tomato paste and cook for 1 min.
Add in the celery, onions, carrots, green and red peppers, 3/4 tsp. salt, thyme, and pepper. Saute until veggies are tender.
Meanwhile make gravy according to manufactures instructions and add to cooked veggies along with the Worcestershire sauce. Allow to simmer for a couple of minutes.
Also have cooking a large pot of boiling salted water, add the sweet potatoes and cook until tender, about 12 min. Drain and mash with the milk, the remaining salt, butter and nutmeg.
Place meat and veggie mixture in a 12 x 15" or two 8 x 8" square baking pans. Top with the sweet potatoes, spreading evenly. At this point if you are making two pans, you can wrap one in plastic wrap and foil and freeze for a later use.
Preheat oven to 350F. and bake for 35-45 min. or until bubbly. Cut into squares and serve.
For the frozen pie bake, uncovered frozen in a 350F. oven for 50-60 min.
Recipe adapted from Canadian Living.
Another fact I wanted to share with you is that Club House gravies are only 20 calories for 1/4 package. So no guilty feelings pouring that luscious gravy on!! And now that they are gluten free so many more people can indulge in them. ENJOY!!