I have joined Creative Cookies Exchange this month to Make Someone's Day Cookies. Well I love to bake for my daughter, so I sure hope I made her day with these delicious Cookie Butter Chocolate Chip Cookies. She loves a really good chocolate chip cookie, one of her favorites.
I have been seeing cookie butter all over the place and wondered what the heck that was. It really intrigued me. I knew it was carried by my favorite store in the US, Trader Joe's, so when we were in California over the holidays I made a point to pick up a jar to bring home. Cookie Butter?? What could it be? It is made up of a concoction of sugar, flour and oil. Healthy, ya not so much, but that was not what I was after in making a cookie. Tasty, delicious, chocolaty, crispy, flavorful are better adjectives than healthy for a cookie. The spread is vegan, vegetarian and nut free though. I like that as Amber can't take peanut products to her school. Great alternative to peanut butter!
I am from Canada so we are behind the times when it comes to cookie butter, not something I have seen on the shelves in our local grocery store. Speculoos Crunchy Cookie Butter was the kind I bought. There were almost out, as it is a real hit at Christmas time. The Speculoos cookie, that is what cookie butter is based on, originated in Holland and Belgium and are traditionally eaten before St. Nicolas arrives on either December 5th (Holland) or December 6th (Belgium and Northern France). The cookies have been around for hundreds of years. The are spiced with cinnamon, nutmeg, cloves, ginger, cardamom and white pepper.
Els Scheppers invented the cookie butter for a TV contest in 2007 in Belgium. Lotus Bakeries got in touch with Els and together they created this spread for commercial sales. It was an instant phenomenon! Trader Joe's introduced it to the their market back in 2011, shortly after it was introduced to the US as Biscoff. Trader Joe's now has three flavors, Speculoos Cookie Butter, Speculoos Crunchy Cookie Butter and Speculoos Cookie and Cocoa Swirl.
Well all of this sounded good but what did it taste like, it has the consistency of peanut butter but the taste of a ginger cookie and melts in your mouth. I was sold with my first slice of toast!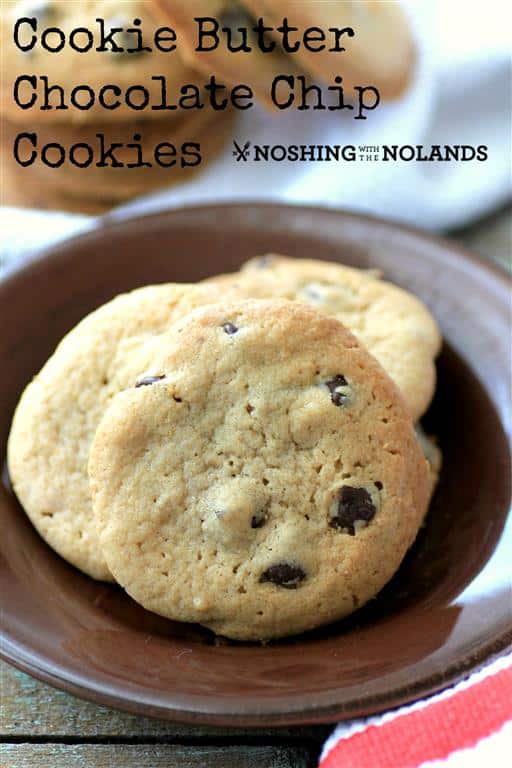 The cookies turned out great and Amber loved them, crispy on the outside and slightly chewy on the inside. You get a hint of the spices but they are in the background. They just taste like a really good chocolate chip cookie. The best I have made to date.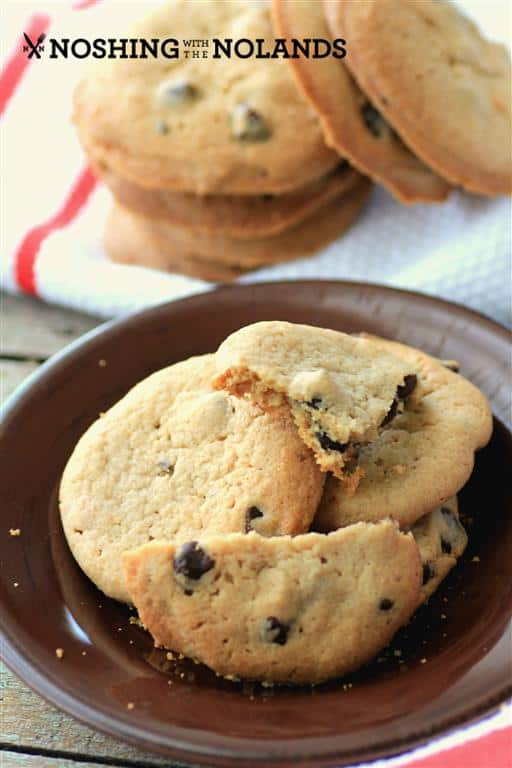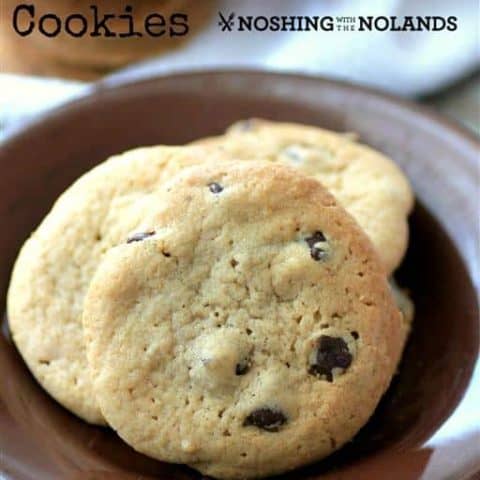 Cookie Butter Chocolate Chip Cookies
Yield: 30
Prep Time: 10 minutes
Cook Time: 12 minutes
Total Time: 22 minutes
A delicious chocolate chip cookie made with amazing cookie butter.
Ingredients
1/2 cup unsalted butter
1/2 cup sugar
1/4 cup light corn syrup
1 egg
1 Tbsp. milk
1 1/2 cups flour
1/2 tsp. baking soda
1/2 tsp. salt
1/2 cup Speculoos crunchy cookie butter
1 cup semi sweet chocolate chips
Instructions
Preheat oven to 350F. In the bowl of a standup mixer fitted with a paddle attachment. Beat together the sugar and butter until fluffy. Add the egg and mix well. Add in the corn syrup and milk, mix well again. Whisk together the dry ingredients and add to the butter mixture. Stir in the cookie butter and fold in the chocolate chips.
On a lightly greased cookie sheet, scoop dough out with a 1 1/4" cookie scoop. Leaving 2" in between cookies. Bake for 10-12 min. until lightly browned. Cool on cookie racks.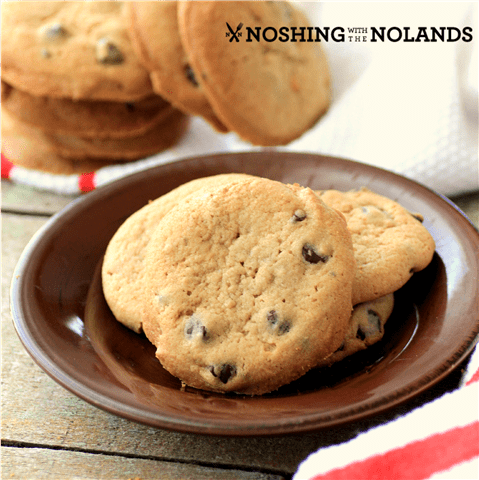 Facts taken from Speculoos Cookie Butter FAQ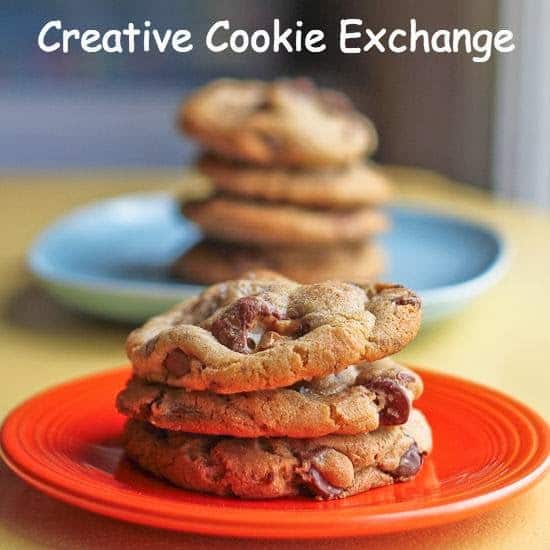 The theme this month is Make Someone's Day Cookies! We chose someone in our lives that we loved and baked them cookies that they love! Maybe you will feel inspired to bake someone that you love a cookie! If you are a blogger and want to join in the fun, contact Laura at thespicedlife AT gmail DOT com and she will get you added to our Facebook group, where we discuss our cookies and share links.
You can also just use us as a great resource for cookie recipes–be sure to check out our Pinterest Board and our monthly posts (you can find all of them here at The Spiced Life). You will be able to find them the first Tuesday after the 15th of each month! Also, if you are looking for inspiration to get in the kitchen and start baking, check out what all of the hosting bloggers have made:
Chocolate Chunk Shortbread from Baking in Pyjamas