Cooking As Fast As I Can by Cat Cora
What do I love besides actually cooking and eating and watching food shows on TV? Well, I love reading about chefs' real lives also. They seem to have the most fascinating of lives, some with hardships or obstacles but there are always triumphs too! This is the case with Cooking As Fast As I Can by Cat Cora.
Besides just the love of chefs I also love a great iron chef and Cat Cora was the first female to take on that intense competition!! In this book, Cooking As Fast As I Can by Cat Cora you discover her passion for food and the challenges she also encountered in both her career and personal life.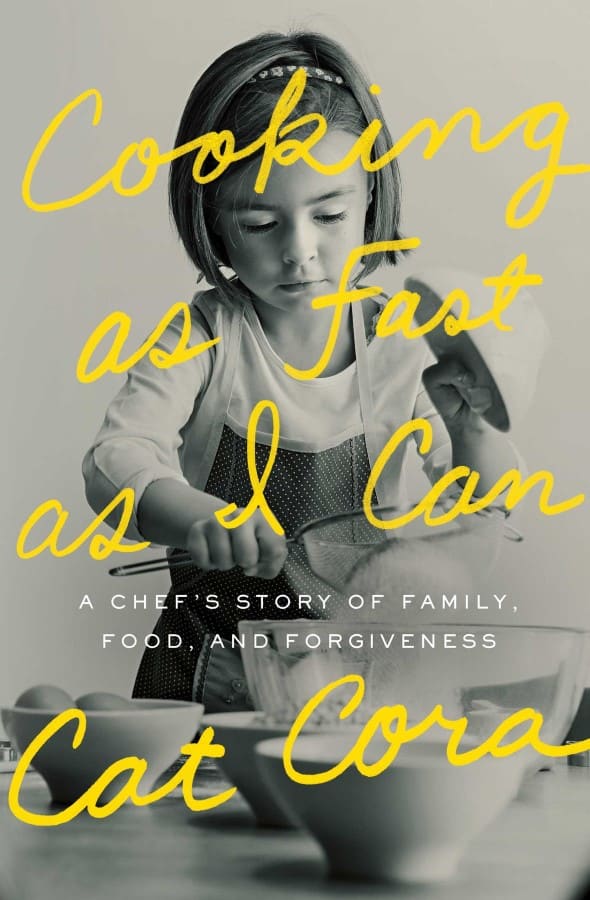 Before her celebrity status, Cat Cora was just a simple girl from Jackson, Mississippi. She grew up in a kitchen that was a fusion of Greek and Southern cooking. Cat learned her love of food from her parents and grandparents. Life did come crashing down though from this idyllic setting when sexual abuse from a son of a family friend changed everything. The abuse stopped when her parents discovered it but the scars remained and issues were not dealt with until much later in life.
Cat Cora draws readers in with her candid account of all aspects of her life in this no-holds-barred memoir of life in the South, her Greek heritage and her same-sex marriage. Through all of this Cat continued to cook as fast as she could! Driven and ambitious, Cat challenged herself with culinary school to apprenticeships at Michelin-starred restaurants in France. She went from sous chef to executive chef to Food Network Star, getting married and having four children along the way with her wife.
Her life shows pure grit and determination to make it some how all work. This was a great read for me and one that I could totally sink my teeth into. A candid book that had me turning pages as I encountered the highs and lows of this fascinating person's life. A great beach, under a tree or in a hammock book to read this summer! Enjoy!