Country Chicken
Epicure has lots of easy slow cooker packages that make your life so much simpler and so much more delicious. Here is another such recipe. Country Chicken brings you to the heart of France with all of their wonderful herbs. If you love rosemary you will love this chicken recipe. As an Independent Epicure Consultant I can help you make your meals so affordable and without difficulty. Since this recipe is so very full of flavor I added a little sour cream or if you can find it creme fraiche would be perfect too. A beautiful glass of French white wine and your dinner is complete. Close your eyes and you are whisked to France, not bad for a mid week meal!!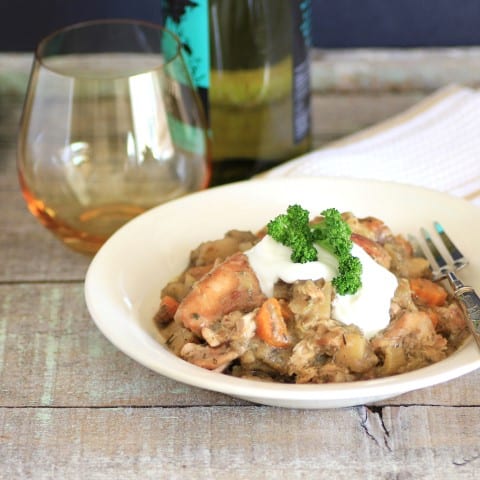 Country Chicken
An easy French meal awaits you with Epicure
Ingredients
2 lbs boneless, skinless chicken thighs
5 cups cubed vegetables, carrots, potatoes, celery, or sliced mushrooms
1 pkg Epicure's Slow Cooker Country Chicken Recipe Seasoning Mix
1⅓ cups (330 ml) water
Sour cream or creme fraiche, optional
Instructions
Whisk the seasoning mix with the water. Add the chicken and veggies to a slow cooker and stir in the seasoning. Cook for 6 hours on low or 3 hours on high. Serve with sour cream or creme fraiche if you like.