Cowboy Hash Browns
I am here with Little Potato Company potatoes again for you. Man, I love these little potatoes!! I am even more enamored with them since I tried their BBQ/Oven and Microwave Ready Kits. Of course the BBQ ones are at the ready in our fridge now, as they are the best quick grab for an easy side dish, plus I adore the flavors they have!! To make these kits into a entree I upped them just a bit by making Cowboy Hash Browns and they are just in time for Stampede that comes to these parts of the world very soon.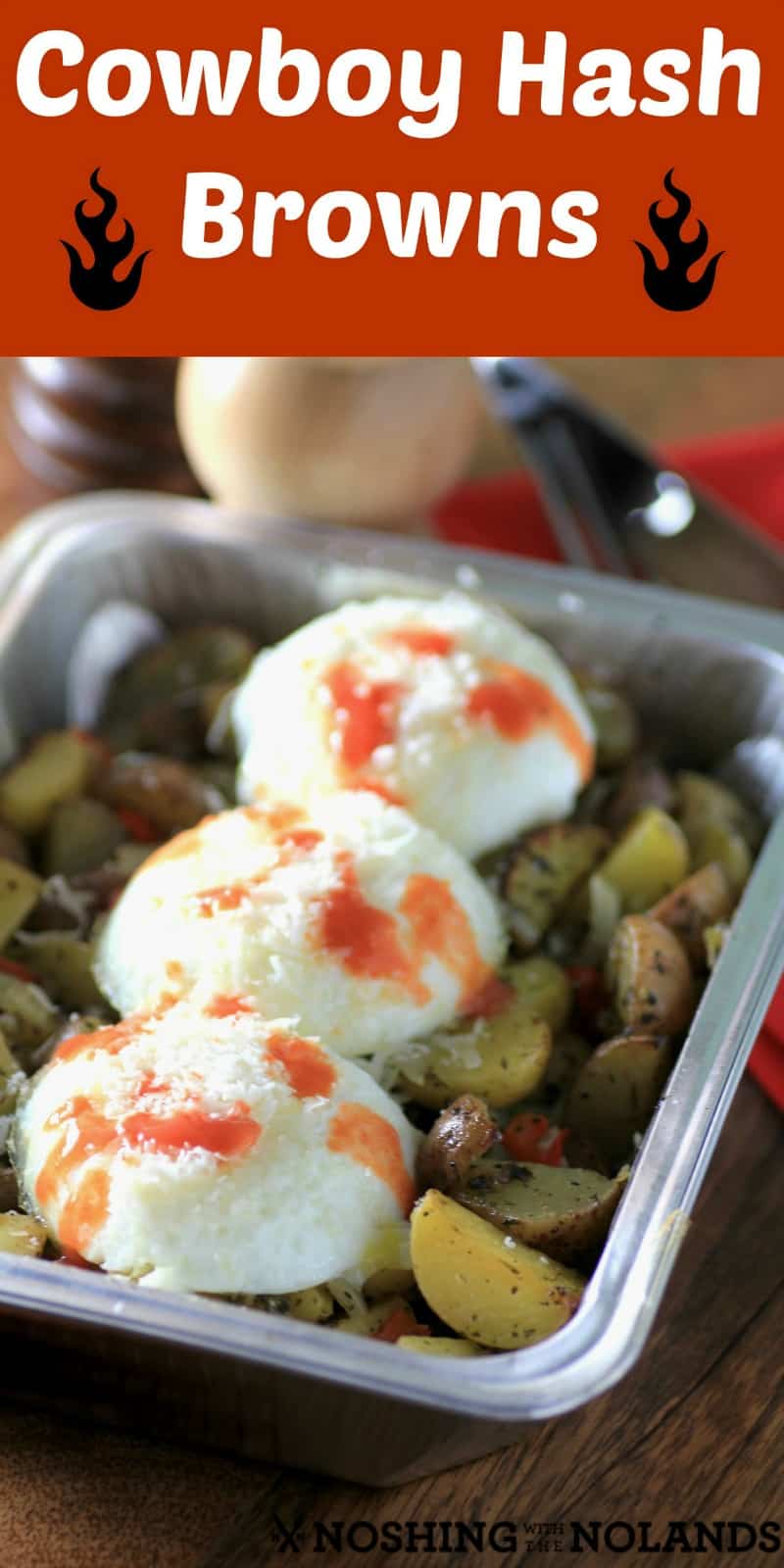 Choose from three delicious flavours:
Onion Medley: yellow potatoes roasted with a bold medley of sweet and tangy onions, chives and aromatic spices.
Garlic Herb: the perfect blend of sweet roasted garlic, onions and fragrant rustic herbs roasted on mixed red and yellow potatoes.
Barbecue Blend: red potatoes roasted with a hickory smoked, BBQ flavour combining onions, garlic and a rich medley of herbs.
Now to make this into an entree, I added three poached eggs with a little parmesan and some hot sauce. The easiest BBQ meal ever! This would be a great camping meal and you would have the heart of any Cowboy with it. It is almost Stampede time here and fixin' meals on the BBQ or open fire are the best.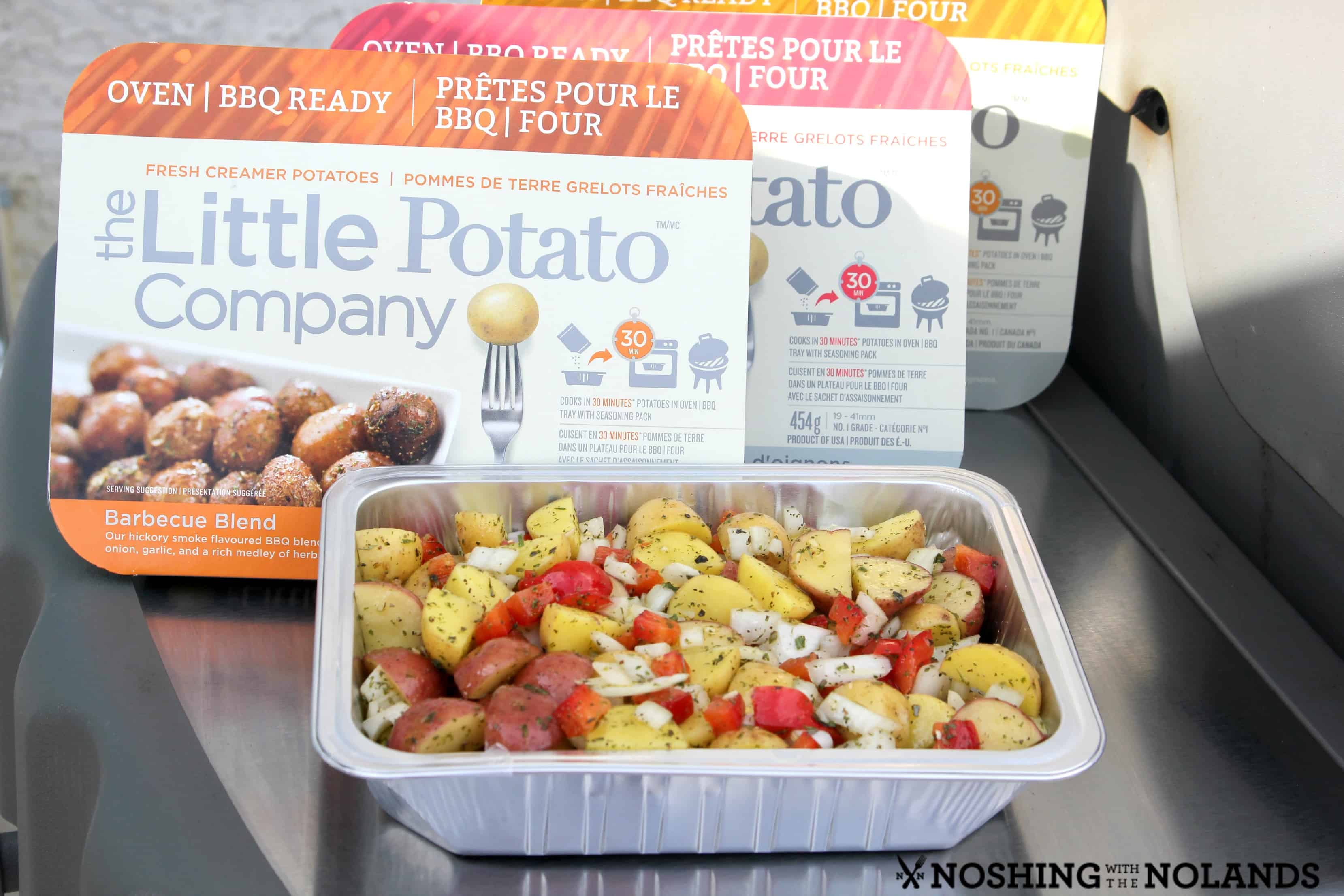 Did you know that these little potatoes are actually completely fully grown potatoes? They are not new, small, immature or baby potatoes. Check the little video on The Little Potato Company site, called "potatoes are vegetables too" and click through for more information on how nutritious they are also!! I love how sweet they turned out with the addition of a little red pepper and sweet onion. The hot sauce balanced this all out nicely.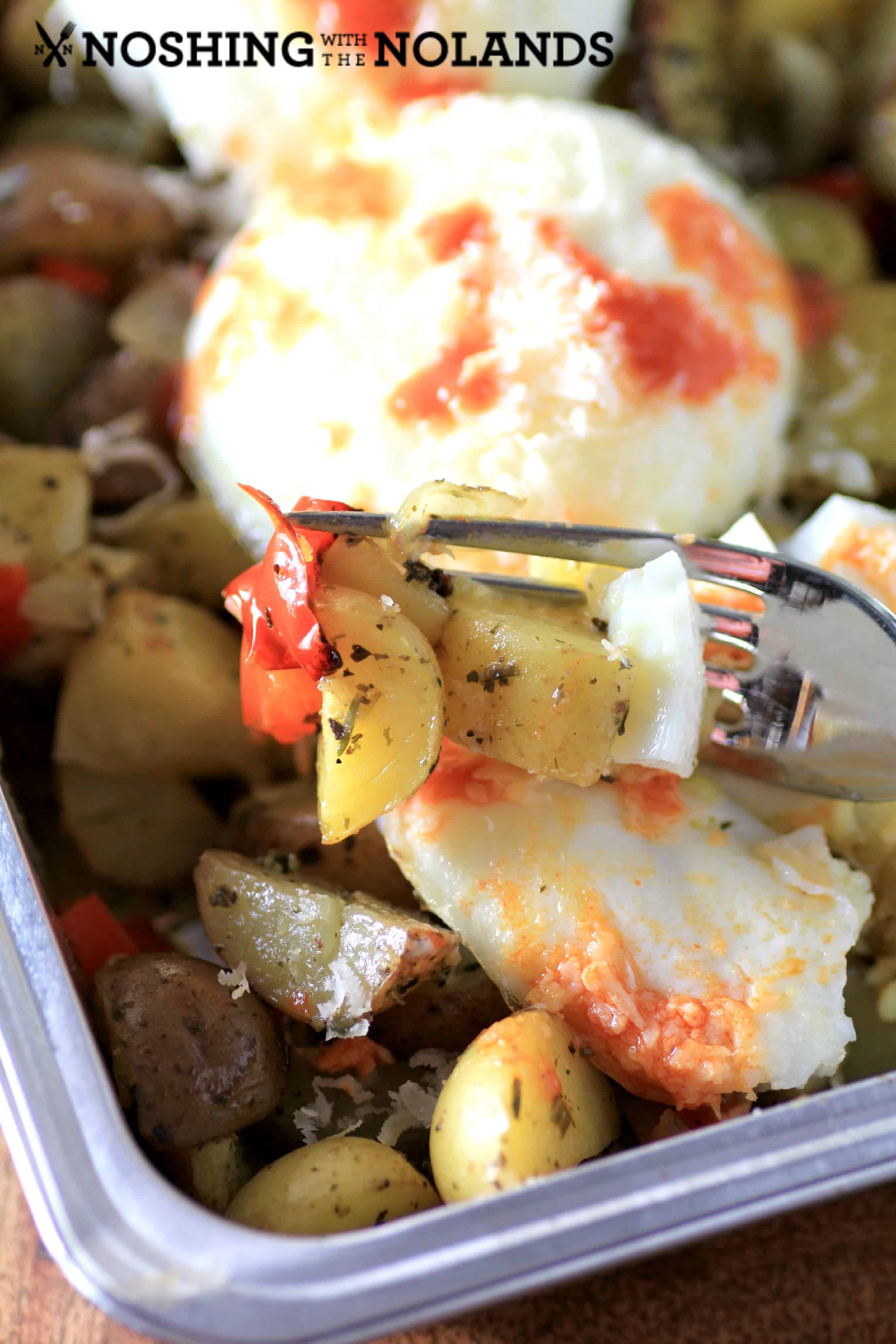 Don't they look good, I can't wait to make these again. I love the flavor packs that come with the potatoes, they are balanced perfectly, just the right flavor and not too much salt.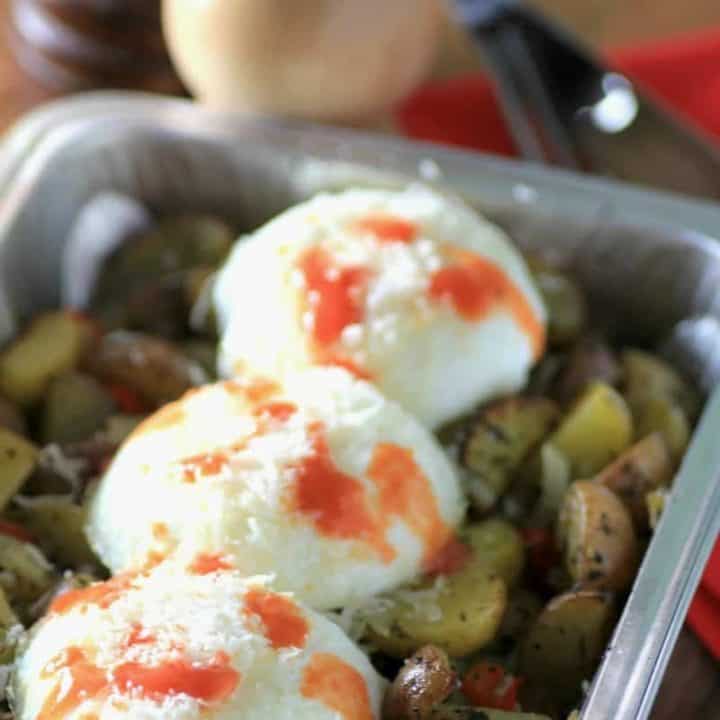 Cowboy Hash Browns #LittlePotatoes
Yield: 3 servings
Prep Time: 5 minutes
Cook Time: 25 minutes
Total Time: 30 minutes
Cowboy Hash Browns are a great entree right off the BBQ!
Ingredients
I package Garlic Herb (or your favorite flavor) Little Potato Co. Oven/BBQ ready kit
1/3 cup sweet onion, diced
1/3 cup red pepper, diced
2 Tbsp. olive oil
3 eggs
Parmesan, grated
Hot sauce
Instructions
Preheat BBQ to 450F.
Remove potatoes from the package keeping the foil tray. Cut potatoes into quarters and place them in a large bowl. Add the onion and peppers. Add the oil and the flavor packet that comes with the potatoes. Mix well and place back into the foil tray.
BBQ for 20-25 min. or until potatoes are tender. Poach eggs to desired doneness and place on top of the hash browns. Top with Parmesan and hot sauce.