Crabapple Butter
I am so happy to be guest posting again at Rebecca's beautiful site, Living Better Together. today I have brought over this Crabapple Butter. A real fabulous fall treat!!
Here at our new home we have a big huge crab apple tree. I have never made anything with crabapples before. We had loads of fruit and our daughter climbed the ladder to pick it.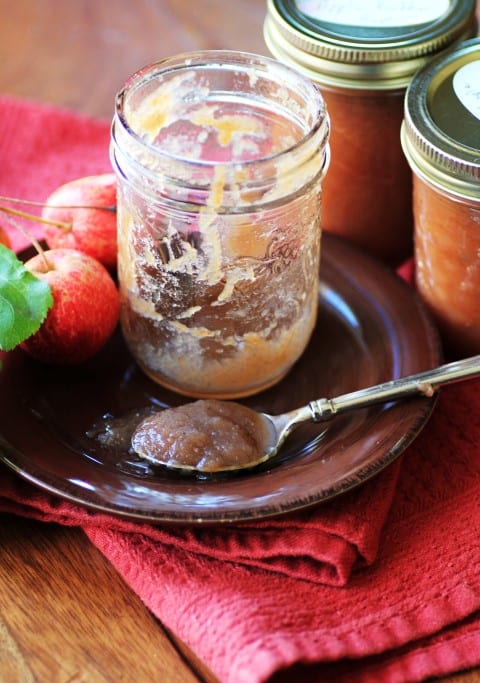 She picked 10 lbs., some went to me making crabapple jelly and the rest went to Ken, my husband to make crabapple butter. A smooth, rich with fall spiced apple butter. Simply delicious right out of the jar or even better on toast, ice cream, cake or whatever you fancy.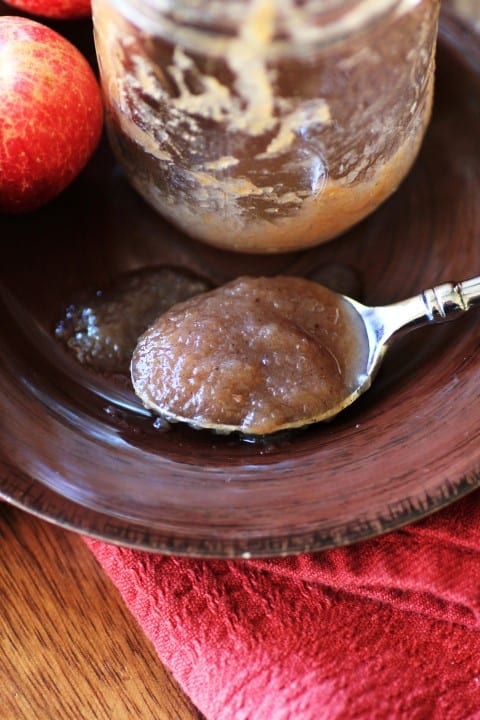 Come on over to get the full recipe for this delicious Crabapple Butter. You can also substitute tart apples for the crabapples if you like. Enjoy!!
Do you want more canning recipes? Check out our amazing new ebook, THE BEST CANNING RECIPES!