Cranberry Pecan Brie
Leftover cranberries just hanging around? Think about this Cranberry Pecan Brie. Company still coming?? Why not make this delicious and easy compote to put atop a lovely melting brie. You can make the compote ahead of time, heat your brie and you are on your way to be serving up a fabulous appetizer.
I hope everyone's New Years was great and you truly had a fabulous holiday season!! Welcome to 2013!!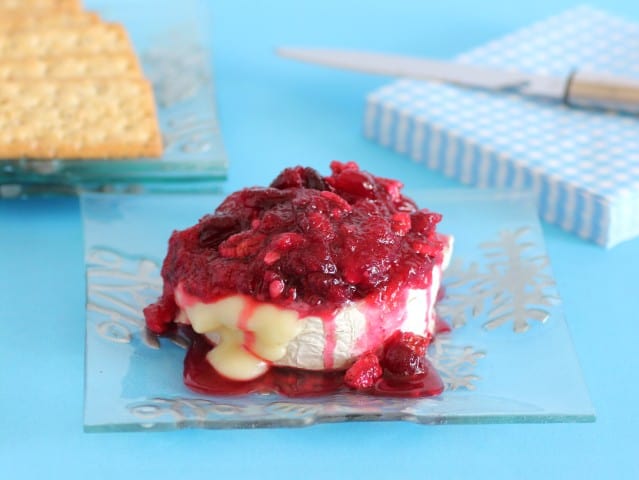 A perfect way to use up those leftover cranberries!
Ingredients
1½ cup cranberries
½ sugar
½ cup water
1 tsp. grated ginger
1 tsp. orange zest
⅓ cup broken pecan pieces
One large wheel of brie or two small
Crackers of your choice
Instructions
Place the cranberries, sugar, water, ginger and zest in a small pot and bring to a simmer. Cook for 5 min. or until cranberries begin to pop. Let cool slightly and add the pecans. Cool completely and refrigerate until ready to use.
Slice the top off the brie and heat in a microwave on half power until cheese is starting to melt. Top with the cranberries and serve with crackers.