I am guest posting again on another wonderful site today called The Weekend Gourmet.    I met Wendy through a group called #SundaySupper. I am thrilled to be there and to share with you this amazing soup. Perfect for our last days of winter where you are still craving all those wonderful root veggies. The roasting brings out all their natural sweetness making this soup irresistible.
Fill yourself full of all the great nutrition that this soup can give you to fight off all those nasty colds and flu that are reeking havoc on us during these winter months.
I love soups that can eat like a meal and this one is very filling. Have a big bowl with some crusty fresh bread or a smaller one with a nice bright green salad. Either way you will love this soup and go for seconds.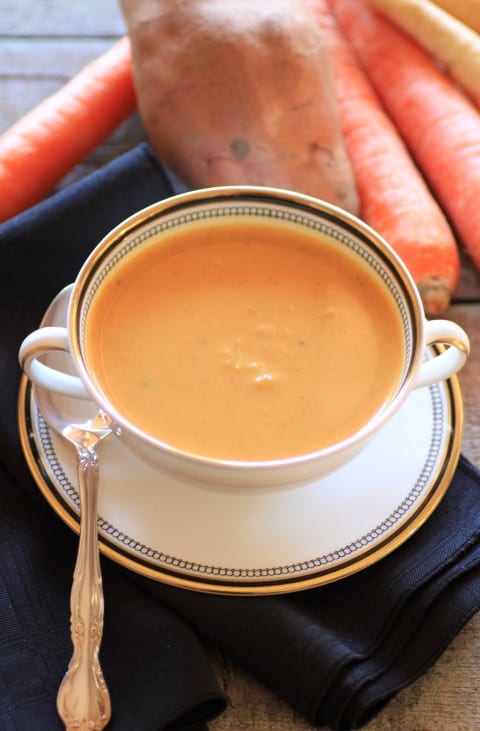 Please come to Wendy's site to get the full recipe. You will so love it!!!