Cured Delicatessen – Calgary
I was invited down to have a little feast at Cured Delicatessen – Calgary. I was not familiar with this local delicatessen that resides in Haysboro, a district in southwest Calgary. The deli itself has been around since 1955 but has undergone a complete facelift as of the end of last year. Dale and Shaine Greene, a husband and wife team have reinvented this beloved spot to appeal to a new generation of sausage lovers.
Myself and my girlfriend Colleen were excited to try some of their wonderful meats. The second you walk in, the aroma carries you away and gets your tummy growling and ready for what's to come. And let me tell you there is lots to come!!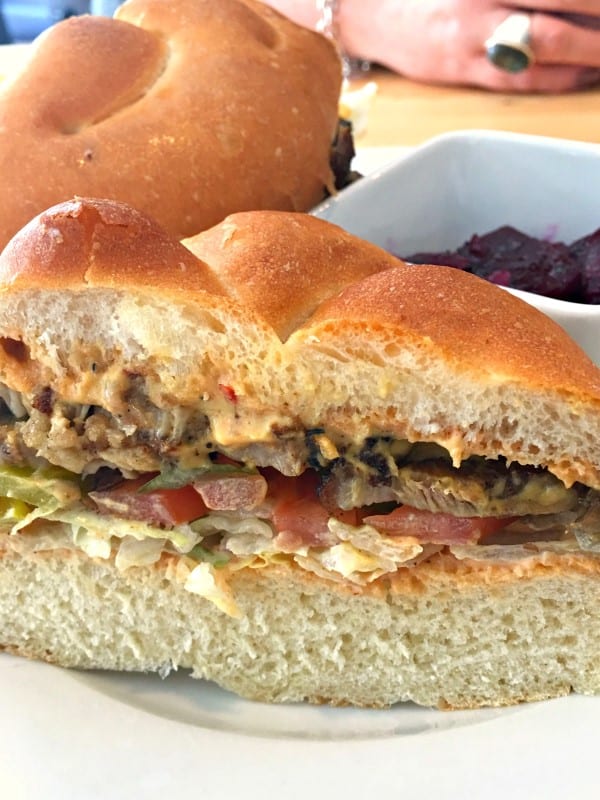 Sandwiches piled high with deliciousness like this amazing BELLY OF THE BEAST which is grilled Cajun-spiced pork belly on a jumbo kaiser bun, lettuce, tomato, pickle, chipotle mayo and mustard. I am drooling looking at this again and remembering back how incredible it tasted!!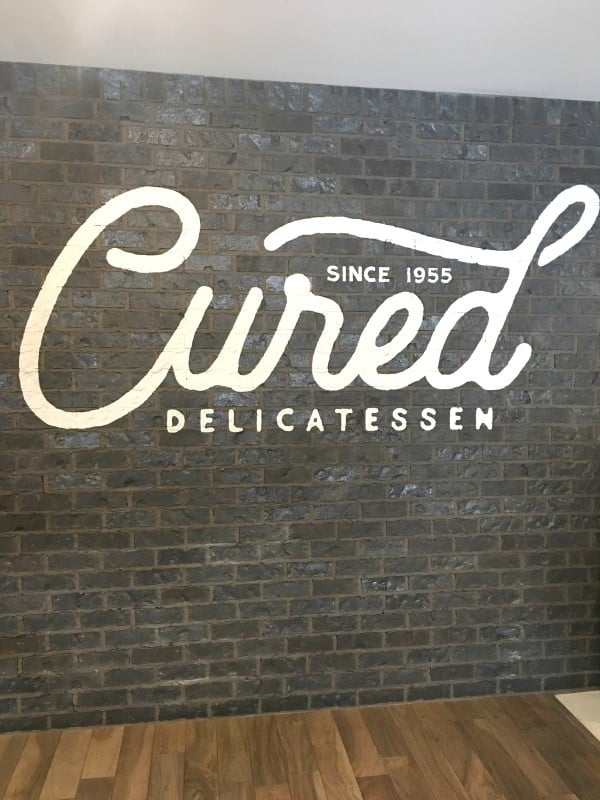 Cured Delicatessen offers a wide range of house made charcuterie and cheeses. Perfect for entertaining or everyday meals. The meats are sourced locally from Sunterra pork and Diamond 7 beef to make over 40 deli items for you.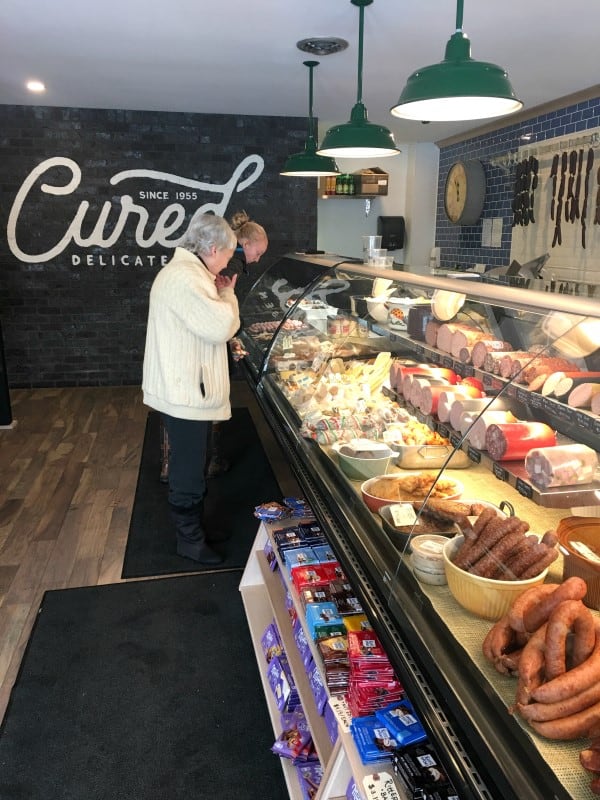 Not only are there meats and cheese available but many entrees at the deli with European roots like cabbage rolls and quiche to pre-cooked meats like schnitzel. They also have sides offered like mashed potatoes, complete with gravy and lots of traditional salads to indulge in.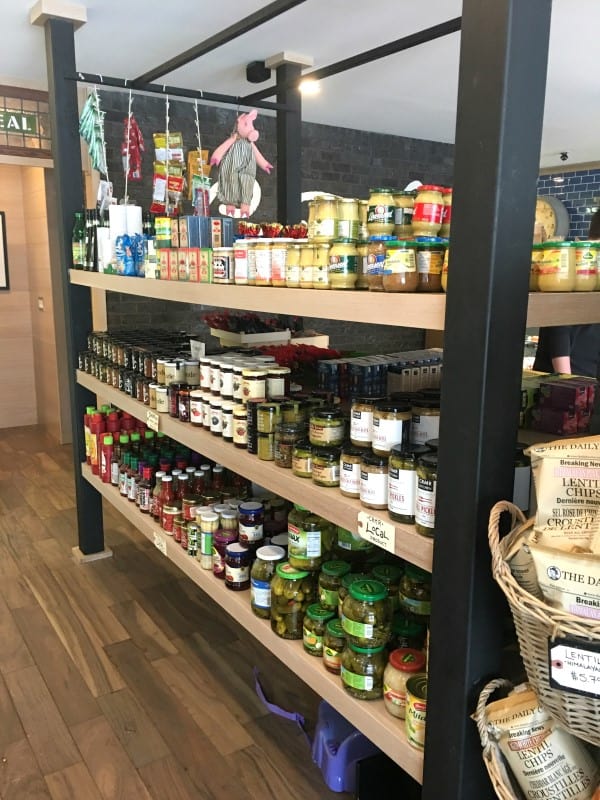 Need a little bit more? There is a plethera of condiments, pickles, jams and such to take home too.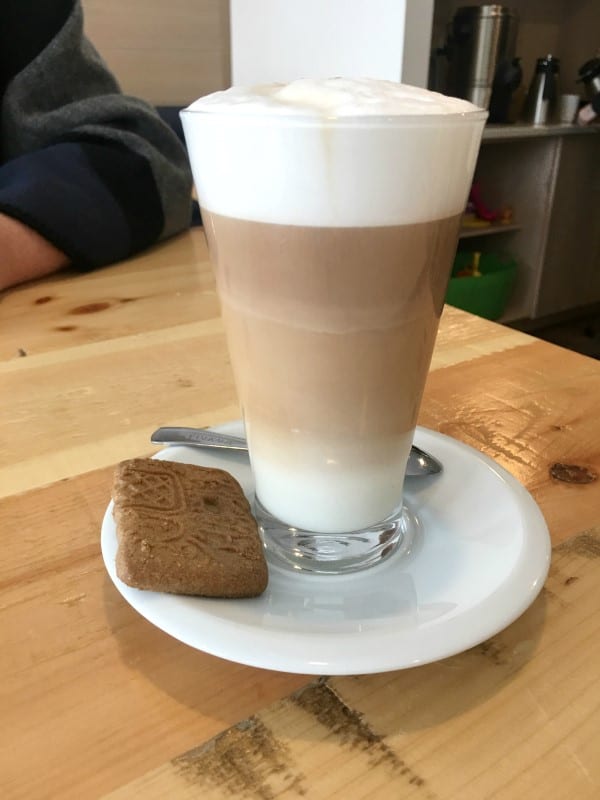 I started my meal with this stunning cafe latte. The little ginger biscuit that came with it brought back memories of my childhood as mom always loved that kind of cookie.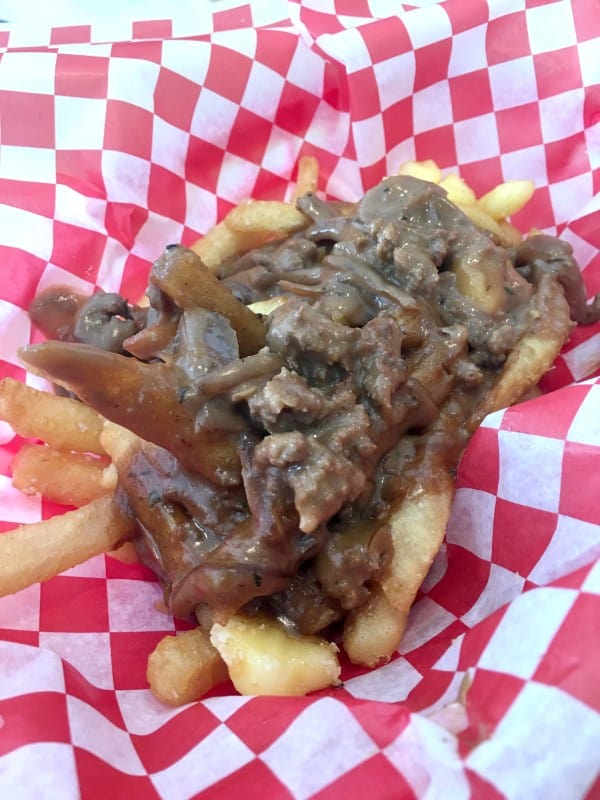 Coming soon, April 21-29 will be Poutine Week here in Calgary. This creation from Cured is a sure fire winner. Both the fries and cheese are smoked giving this poutine a unique and delicious edge, never mind the "to die for" sausage gravy. Heavens, that is one fine indulgence!
Come to the participating restuarants and eat poutine guilt free, #PoutineWeekYYC!! Why guilt free? Because every participating restaurant will provide a free meal to someone in need thanks to their partner, a local non profit organization called Mealshare.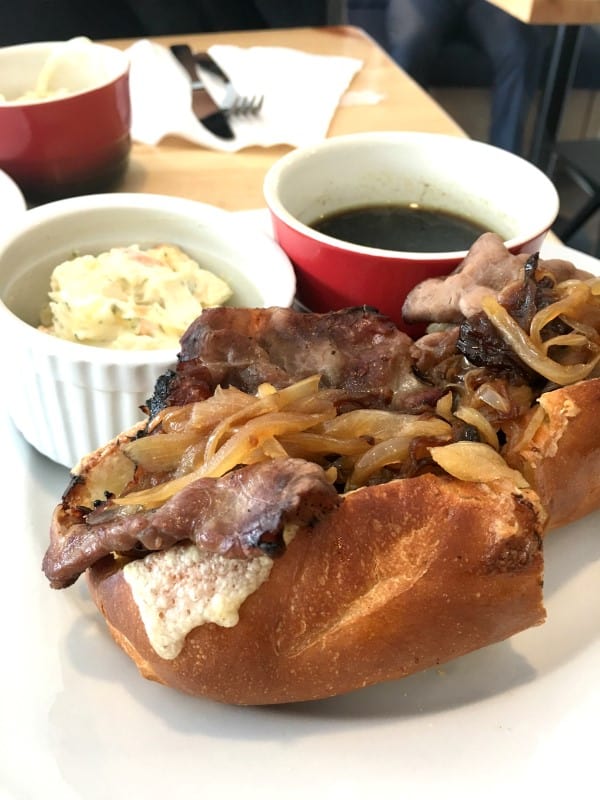 Not only did we have that gorgeous Belly of the Beast to share but also THE BIG DIPPER which is a mouthwatering combination of house made roast beef with horseradish cream, caramelized onions, melted swiss cheese on a soft roll. And served with their yummy au jus!
Come on down to Cured Delicatessen located at 8409 ELBOW DR. SW in HAYSBORO PLAZA CALGARY, ALBERTA.
Follow along on Instagram, Twitter and Facebook for their latest.