Curry Lentil and Roasted Butternut Squash Salad
Day 5 of our 5 Days of Salads and if you know my site you will know we almost always have a vegetarian choice like this Curry Lentil and Roasted Butternut Squash Salad. In addition, we love vegetarian dishes especially if they have one of my favorite ingredients in it and that is lentils.
Also, we are all big fans of any kind of lentil when it is spiced well. This time with a Potato and Pea Curry that I received from Ace Curries to Go.
A perfect curry blend of Ginger, Coriander, Cumin, Tumeric, Caraway, Red Chili, Cloves, Black Pepper, Cinnamon, and Bishops Weed.
I decided to use it a bit differently and added it to the lentils while they cooked and then tossed the roasted butternut squash with the lentils. It turned out fabulous!!! Just what I was hoping for!!
Unique Flare
This is a very unique salad that is full of flavor!! You will love it. Instead of your traditional salad, I used a bed of romaine, arugula, and cilantro and it married perfectly with the lentils.
Just a simple store-bought balsamic vinaigrette drizzled on the greens and you have an amazing simple salad.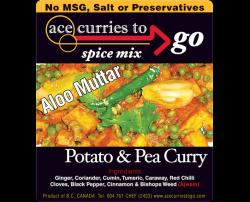 Shipping To You
Ace Curries to Go have a wide variety of curries available to be shipped to you for your convenience. Come and check out their site and you will love what they have to offer. We sure did.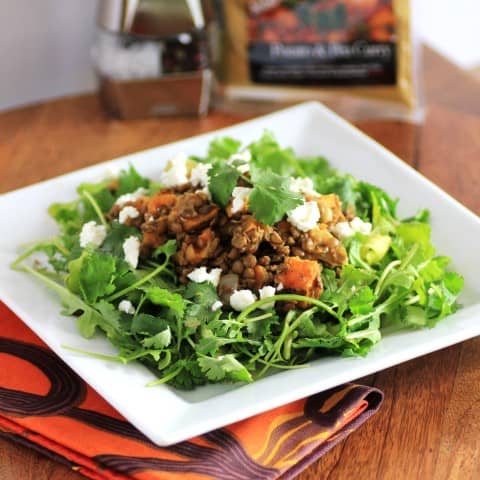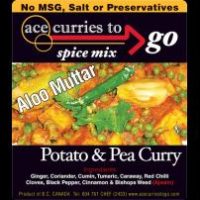 Curry Lentil and Roasted Butternut Squash Salad
Yield: 4 Servings
Prep Time: 20 minutes
Cook Time: 50 minutes
Total Time: 1 hour 10 minutes
A Curry Lentil and Roasted Butternut Squash Salad atop a bed of greens.
Ingredients
1/2 Butternut squash, large diced
1 sweet onion, diced
1 Tbsp. olive oil
1 cup green lentils
5 cups of water
2 Tbsp. Potato and Pea Curry
Salt and pepper
60 gms. of goat cheese
1 bunch Arugula
1 medium head Romaine
1/2 bunch Cilantro
Store-bought Balsamic Vinaigrette
Instructions
Preheat oven to 425F. Spread butternut squash and onion on a rimmed cookie tray. Drizzle with olive oil and salt and pepper and toss.
Roast in the oven for 20min., toss and continue to roast for 5-10 min. until starting to brown.
Meanwhile, cook the lentils with the water and curry until tender but not mushy about 45-50 min. Drain.
Make a salad of the arugula, romaine, and cilantro and divide among 4 plates, drizzle with the balsamic vinaigrette.
Toss lentils and squash together and serve while still warm on a bed of the greens. Divide goat cheese among plates and serve.
Nutrition Information:
Yield: 4
Serving Size: 1
Amount Per Serving:
Calories: 284
Total Fat: 11g
Saturated Fat: 3g
Trans Fat: 0g
Unsaturated Fat: 7g
Cholesterol: 25mg
Sodium: 260mg
Carbohydrates: 30g
Fiber: 9g
Sugar: 9g
Protein: 18g
Recipe calculation was provided by Nutritionix and is estimation only. If you need nutritional calculations for medical reasons, please use a source that you trust.