Earls King St. Toronto
My very first night in Toronto, my girlfriends and myself were hosted by Earls restaurant at their Earls King St. Toronto location. What a fabulous treat!! Thank you so much!!! Upon entering you walk down an outside hallway that has the most gorgeous of flower boxes with all sorts of ornamental kale, very lovely.
The restaurant itself has a very modern and lively atmosphere. We were lead to our table and greeted by our waitress who took exceptional care of us all night long.
To Start
We started off with cocktails wanting to try some of their new ones. A new Caesar for me, Jan had the Holiday Honey Badger and Trish the Holiday Pomegranate Mojito. I ordered Karen the one that I love and knew she would as she loves pineapple, the Ginger Pineapple Margarita. All of their cocktails were so very good but I have to say for me the best was the Caesar.
Again, I am a huge fan!! Earls very kindly sent me their mix and a rim trim so I could make one again at home and this is the recipe I will share with you tomorrow but better yet go to Earls and have one there. Sit back, relax and enjoy the best Caesar ever!!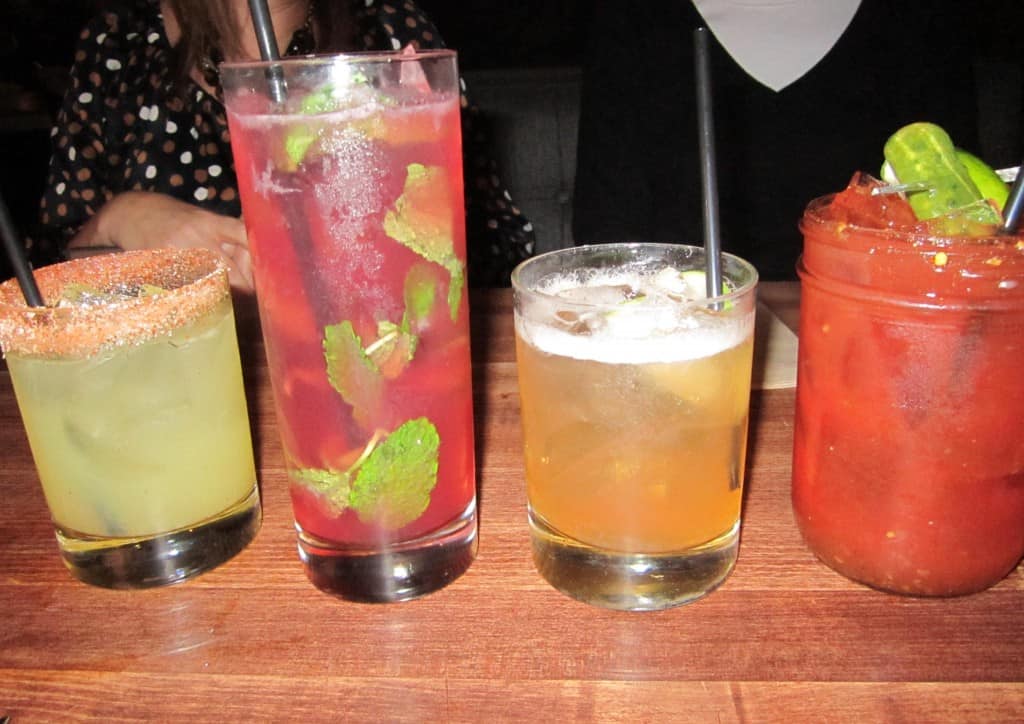 Dinner!
We had dinner at Earls too! Starting off with their amazing Tuna Poke Nachos and Warm Spinach and Feta Dip. Both were fabulous. I won't be sharing a bunch of pictures of everything this time the lighting was poor where we were seated for picture taking, so I will only share with you the better ones.
Trish had the Oven Roasted Chicken and Romesco sauce, Karen the Quinoa Crusted Lois Lake Salmon, Jan the Chicken and Field Mushroom Fettuccine and myself a gorgeous Filet with Truffle Butter. All the meals looked very good and were very much enjoyed. My steak was done to perfection.
Filet Mignon with Truffle Butter, Garlic Mashed and Carrots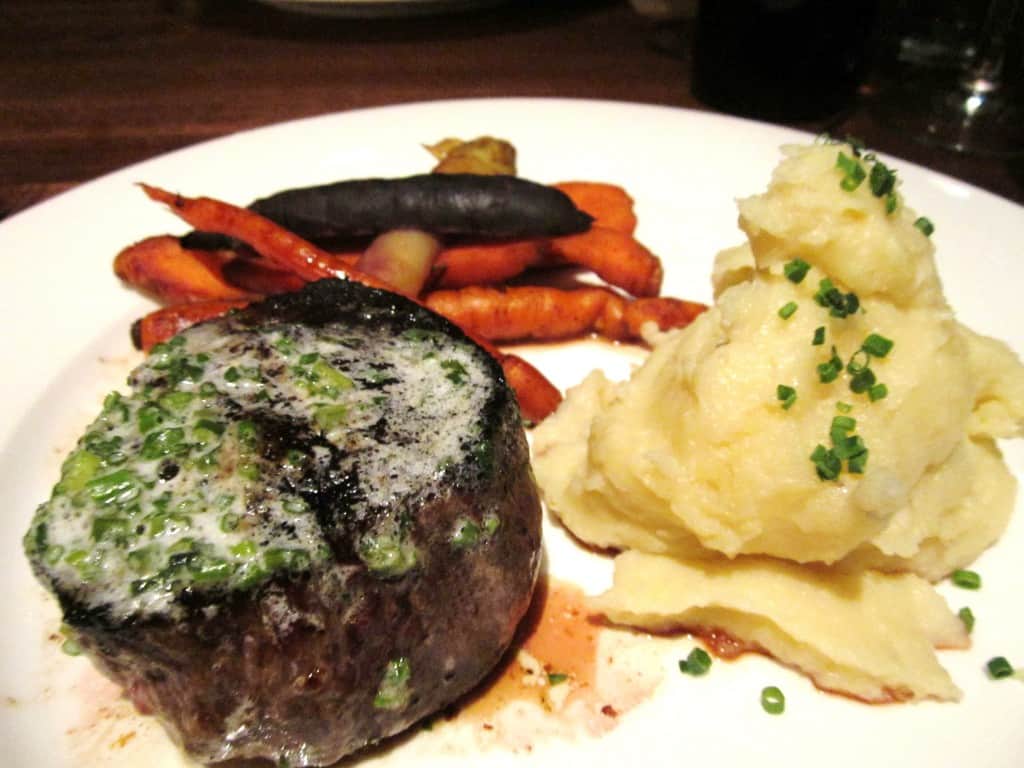 My gorgeous friends!!
I love the names of wines now and they treated us to a bottle of What Cha Ma Call It, perfect!!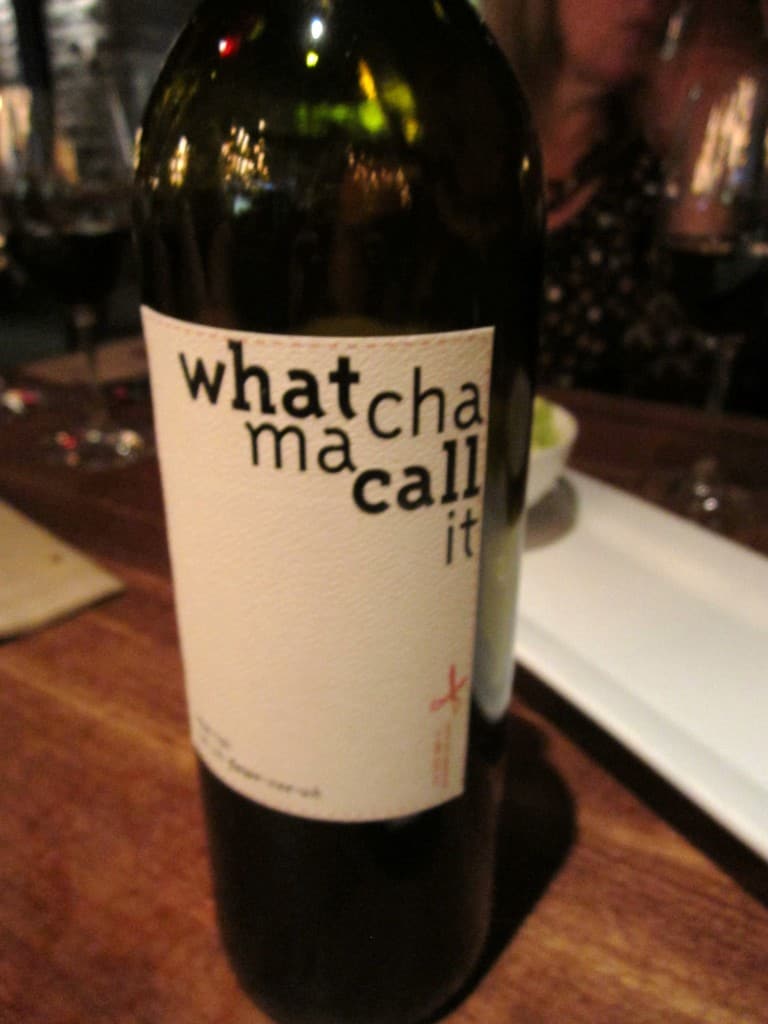 And I couldn't forget dessert, 4 spoons, one plate of Chocolate Sticky Toffee Pudding = YUMMO!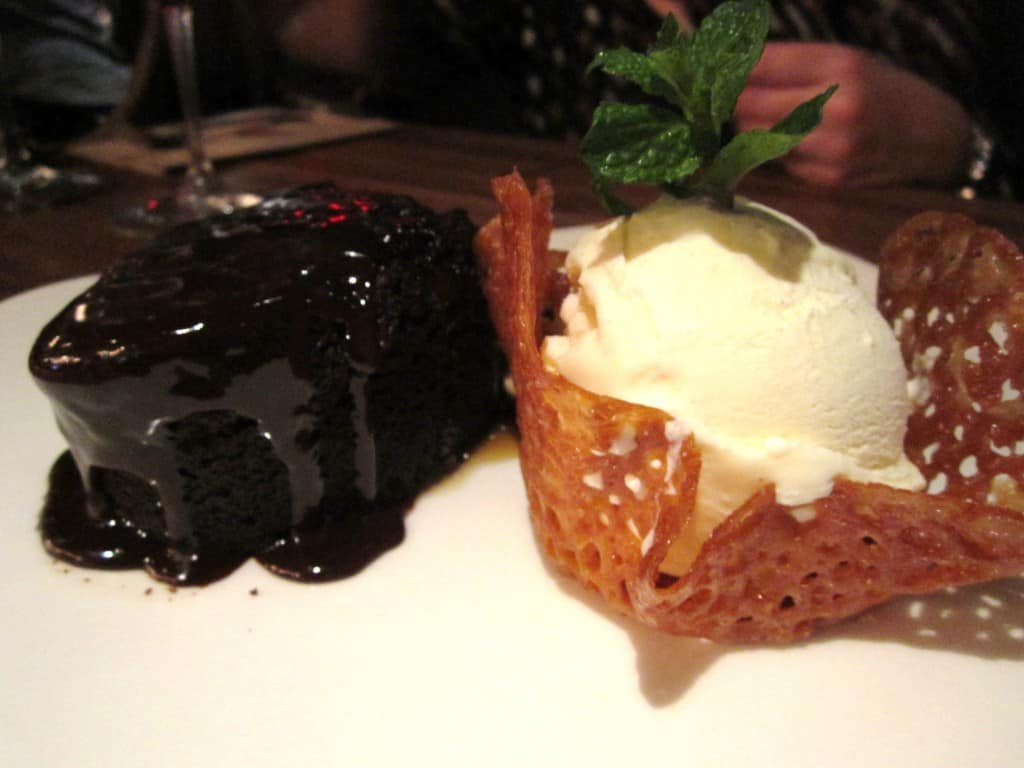 Thanks again for a wonderful evening at Earls!!