Earls Lobster Event
Earls Restaurants are having an amazing Lobster Event and I mean amazing. This is such a great deal!!! Do you love love lobster but hate the price? Well Earls has that all figured out for you. A scrumptious (I know I had one), mouth watering platter of lobster deliciousness awaits you at Earls October 3-5th.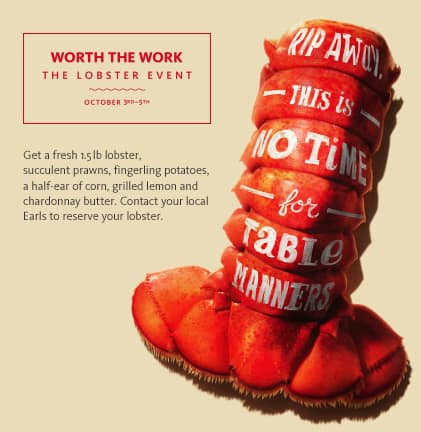 Earls flies 12,000 to 15,000 live Atlantic lobsters to their 65 restaurant locations across North America. You can receive an East Coast Lobster Dinner for only $25!!! And for an additional $5 you can enjoy a chilled pint of Alexander Keith's Hop Series Ale!! What an amazing deal!! What an amazing feast!!
We went down to their Shephard Flats location to enjoy a preview. To start with I got to sip a flight of wines. My favorite is the What Cha Ma Call It, especially with the lobster.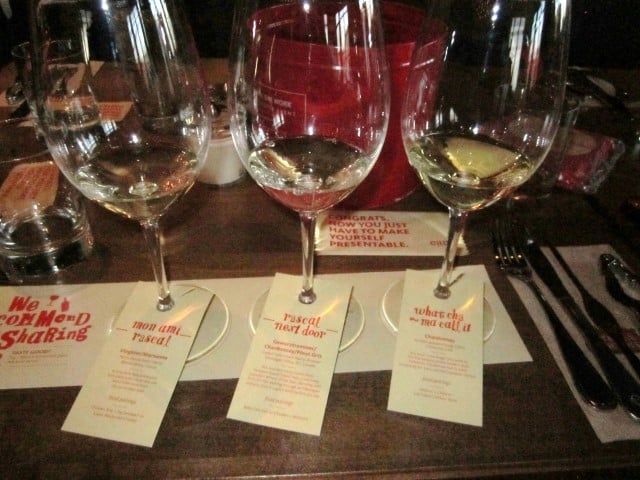 Amber came with me for this special feast and really enjoyed herself. Scarfing down most of the platter of lobster!! She is a great adventuresome eater and got right in there cracking and dunking!!
This is what you get to enjoy, a 1.5 lb. Atlantic lobster, succulent prawns, fingerling potatoes, half an ear of corn, grilled lemon and warm chardonnay butter for dipping. This is so drool worthy of a picture!! Crack, crack, dunk, slurp!!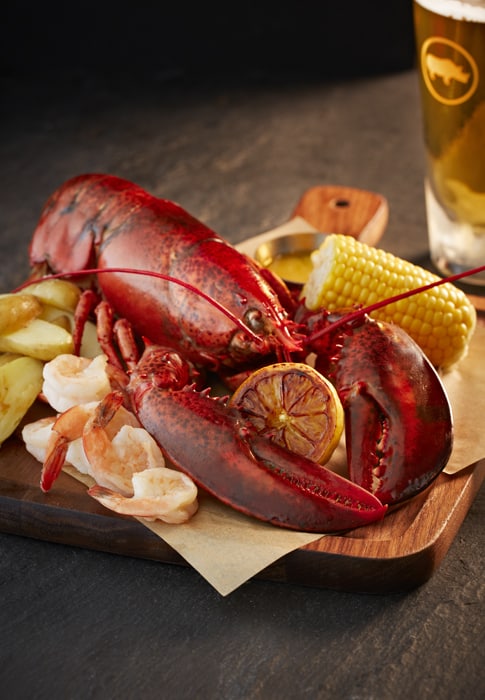 So run on down to one of the many Earls locations for a scrumptious Lobster Dinner for only $25. You will love getting yourself covered in lobster and butter as you are devouring this meal. ENJOY!!!