Earls Shepard Flats
I was kindly invited to Earls Shepard Flats Grand Opening. It has been a long 19 years since a new Earls has opened here in Calgary, so I was very excited to attend. It was a fabulous night!! There new location is stunning with a very open and modern feel. High open beam ceilings contrasting with a drop down ceilings of wood or steel, big comfortable booths and a large bar with abundant TVs.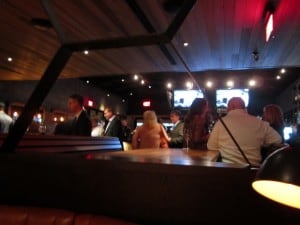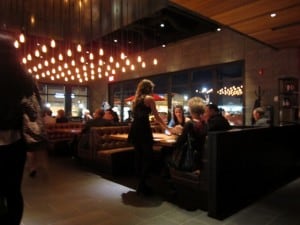 The staff is exceptional!!
Using employees from all their other locations in Calgary for the grand opening really helped to train the new staff. We even got a private tour of their very organized and immaculate kitchen.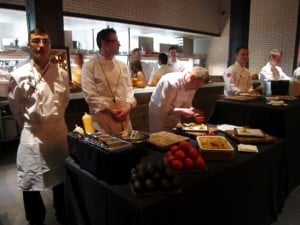 These little gems are a smaller version of their Bigger Better Burger and are made from Certified Angus beef and garnished with lettuce, tomato, onion, pickle, mayonnaise and mustard on a house baked brioche bun.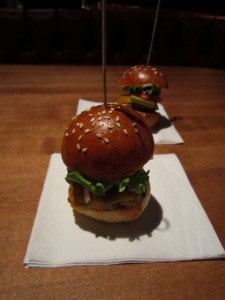 This is one of my favorites, have had it the last three times I have been to Earls. It is their Tuna Poke Nachos. It is crisp togarashi wontons, tuna, cucumber, avocado and tomato poke, spicy mango coulis, sliced serranos and crushed macadamia nuts. YUM!!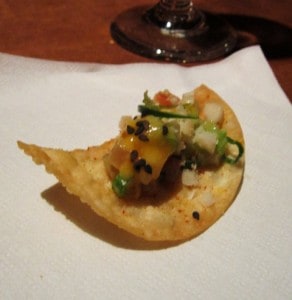 I was thrilled when I was presented a jar of their fig jam and will be making something divine for you all with it. When I go back to Earl's again I will be having this Grilled Chicken and Baked Brie Ciabatta grilled chicken, melted brie, roasted apples, spinach, sweet fig jam, garlic mayonnaise and house baked ciabatta. I had quite a few of these little sandwiches and they are so very good!!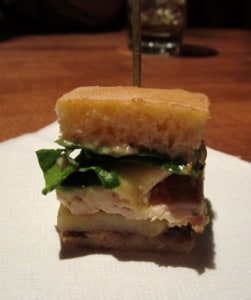 All of their bread is made in house, like the ciabata, brioche buns and flat bread. So fresh and so good!!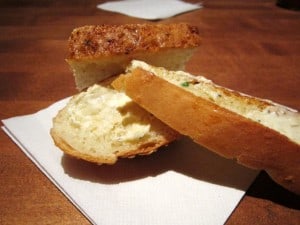 To wash down all this wonderful fare we had one of Earl's Signature Caesars. I have done one similar on my site. See the recipe here. I was served by these lovely ladies!!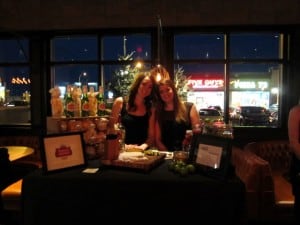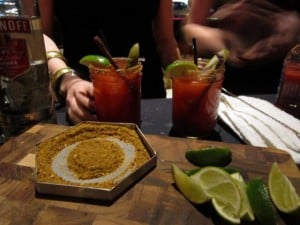 To finish off the night we were given Warm Chocolate Banana Cake caramelized bananas, warm chocolate rum cake, banana creme anglaise and caramel walnut gelato.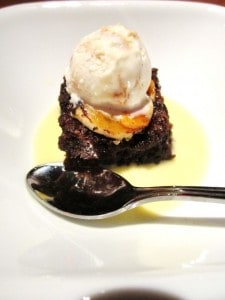 I can't wait to return to Earls to try some of these dishes again. Hopefully you pop on by to one that is near you!!