Earls Tin Palace
Earls Tin Palace was devastated by the flood that we experienced last June, here in Calgary, from excessive rainfall and mountain run off that overflowed our river banks. The restaurant was completely wiped out in the worst flooding that Alberta has ever seen.
Luckily, they were able to rebuild and what a magnificent restaurant they have created. Modern with a great vibe!! Open, airy and lively with a massive heated outdoor eating area also. I was lucky enough to be invited to the grand re-opening and then a special bloggers luncheon the following day. I will have two posts as there is lots to show you. Here are the pictures from the grand re-opening VIP bash.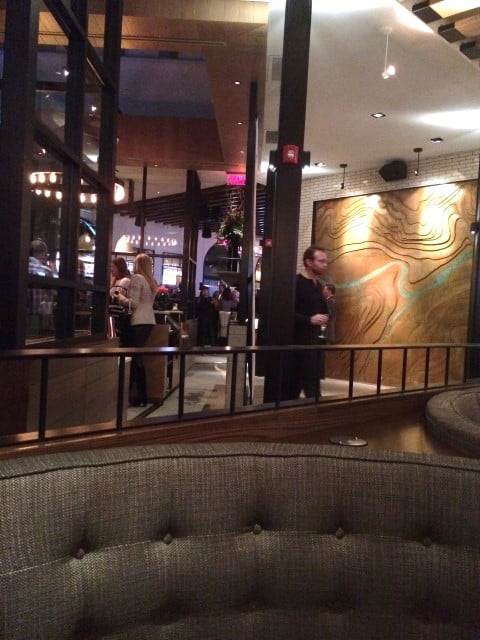 The one wall of the restaurant was covered with this gorgeous artwork, from a local artist depicting Calgary and area topography, very cool.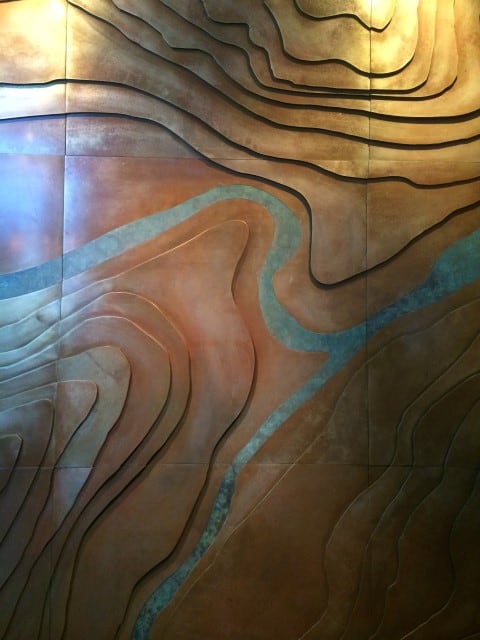 My dining partner for the evening was my wonderful husband, Ken is a huge part of Noshing With The Nolands!!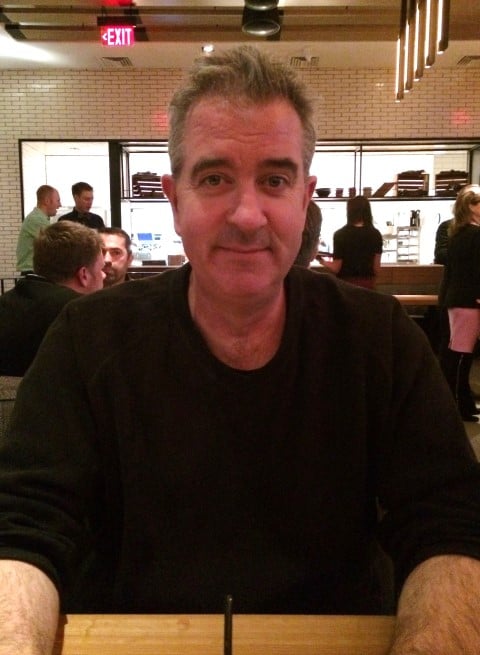 There were two sushi bars set up, the first serving these wonderful cones.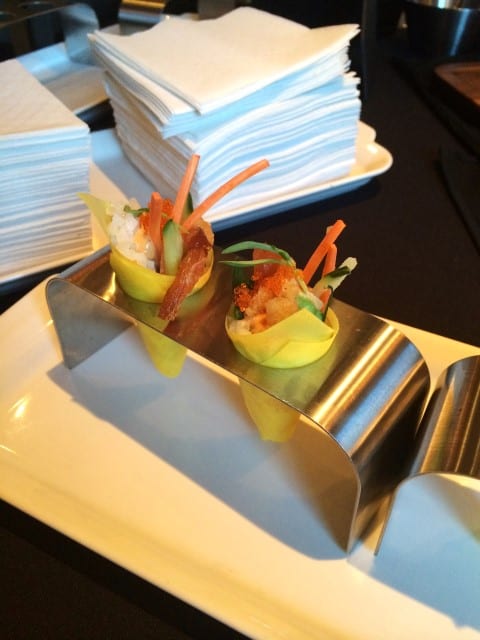 The second sushi bar was with smoked salmon. Smoked charcoal flavor done right in front of you. The artistry to create this sushi was masterful. They were also delicious!!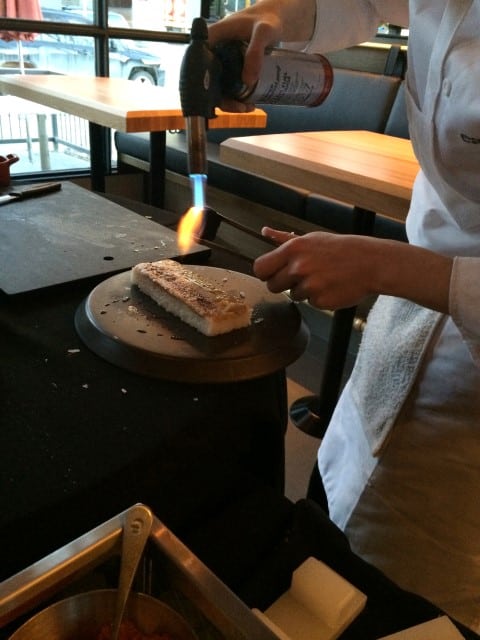 The final touches to an amazing sushi experience.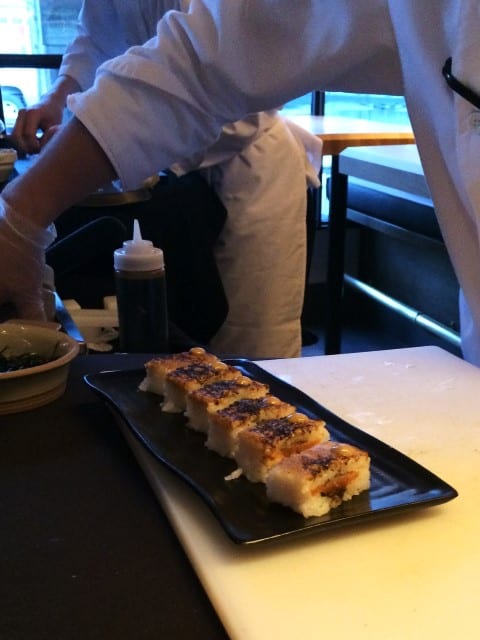 There were loads of food also floating around and a few open bars and waitresses galore, to fill your every wish. I had to have one of their signature Caesars. One of the best I have ever had and something I crave when I go to Earls. A meal onto itself with the jerky and pickle!! It has just the right amount of heat and that rim trim is making me drool looking at it again!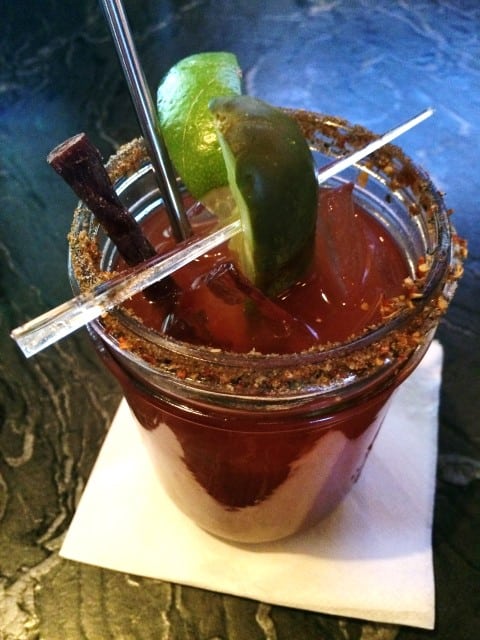 More nibbles were being passed around. Crispy Thai Prawns gave you a little heat and were magnificent. We had a few rounds of this one!!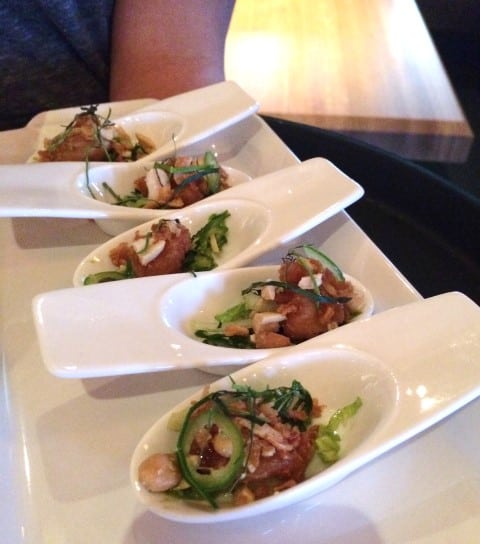 Los Cabos Chicken Tacos are on the menu for either an appetizer or an entree. For the party they were the perfect bite sized portions and scrumptious. Brought me back to Mexico in a flash!!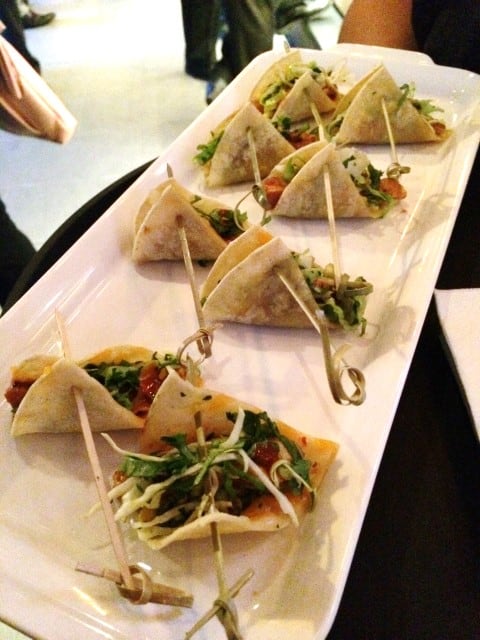 Little mini reubens were up next and so full of flavor and deliciousness. I hadn't had a reuben forever!! Almost all of Earls food is made in house, right down to their amazing breads, delightful!!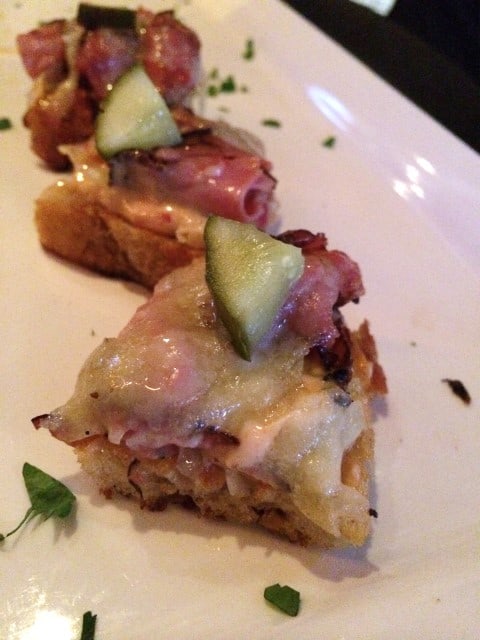 This is a falacy when I say these are mini burgers!! The burgers at Earls are magnificent, big, juicy and full of wonderful comforting flavors. We were thrilled to get these little burgers that night, YUM!!!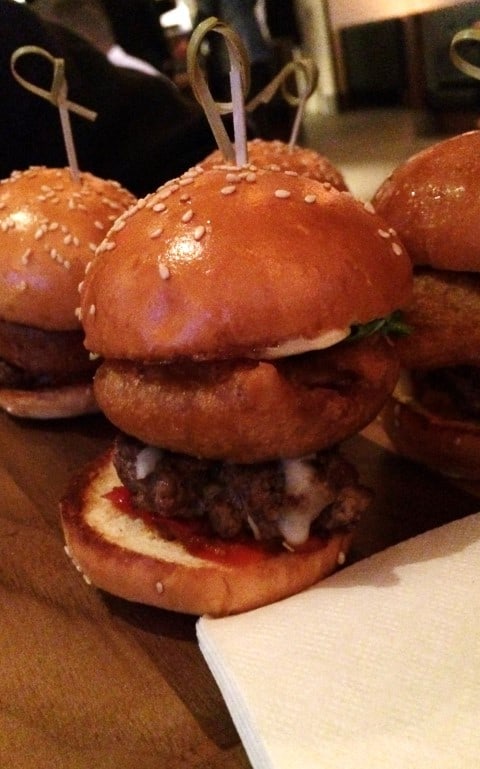 Lastly, we had these little pork sticky buns, that had amazing pulled pork inside. I am not a connoisseur on dim sum but these were astoundingly good!!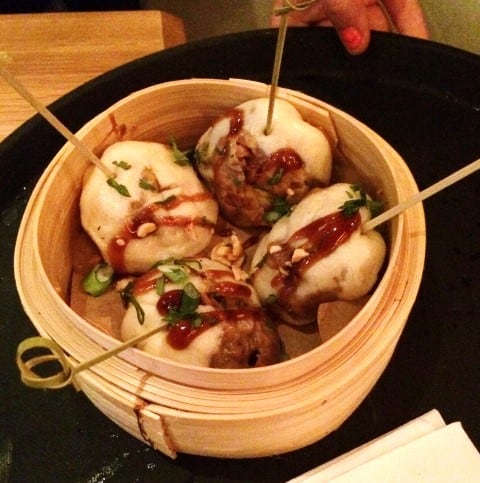 With all this amazing food I bet you can't wait to see what I dined on the next day at the bloggers luncheon!! I will tell you I didn't eat dinner that night!! The food, all the glorious food at EARLS. Come and check out their menu HERE! They have locations across Canada and now four in the US with a grand opening of their Miami location coming this spring!!
Here was their mascot for the evening!! A throw back to the beginning when Earls had lots of parrots in their restaurants, a very 80's thing!! Their address is 2401-4th St. SW Calgary, AB.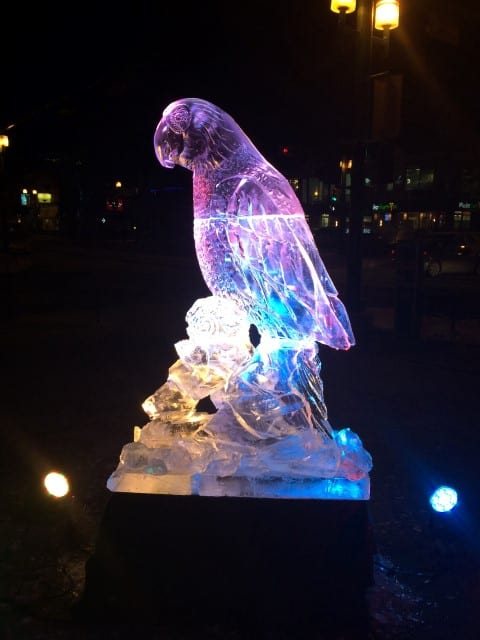 Come and follow Earls on Twitter and Facebook. A special thank you to Cate Simpson for always thinking of us!!