Easy BBQ Pineapple Pulo Chicken
We are cooking with Pulo Cuisine again!! I am very happy to be a brand ambassador for Pulo Philippine Cuisine once again and showing you some great recipes for the summer months. Today, I have for you Easy BBQ Pineapple Pulo Chicken. This is a great meal when you don't want to turn the oven on for those hot summer months. It is made in a disposable foil pan, so clean up is a breeze too!
All made ahead of time and ready to pop on the BBQ when you are! Thc chicken marinates for hours underneath the fruit and vegetables, then a quick drizzle of more wonderful Pineapple Tamarind Marinade and onto the BBQ it goes.
The Philippines is made up of over 7000 islands, and the country is a dynamic mixture of different cultures: Malay, Chinese, Spanish and Indian. Because of this, their cuisine is the original fusion with all the wonderful rich flavors and influences of all these cuisines. Pulo captures those flavors and shares them in their easy marinades and cooking sauces.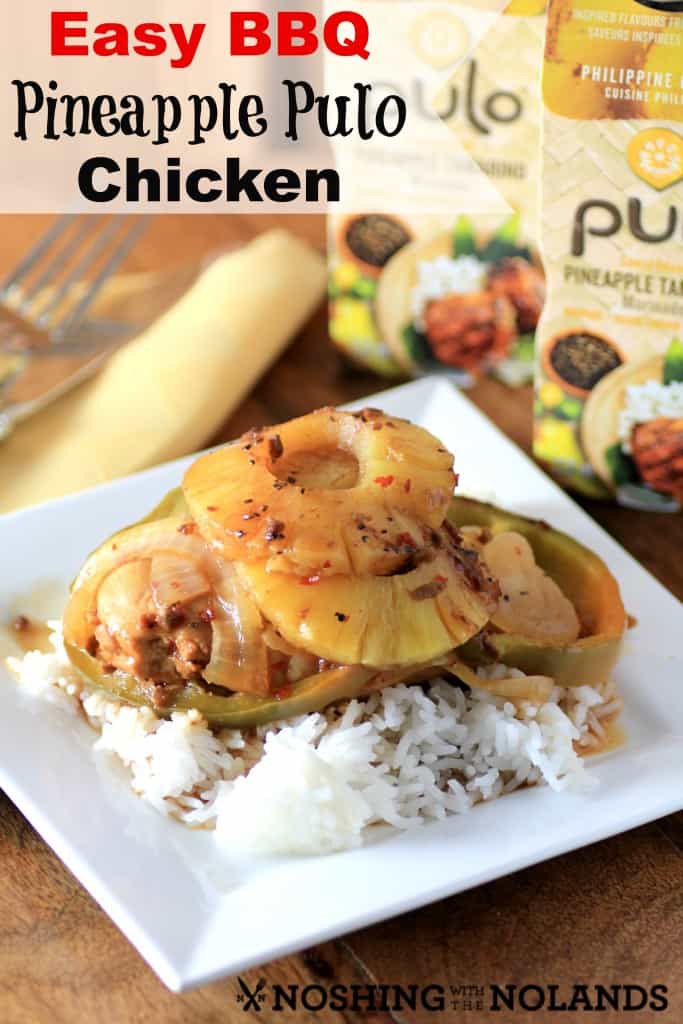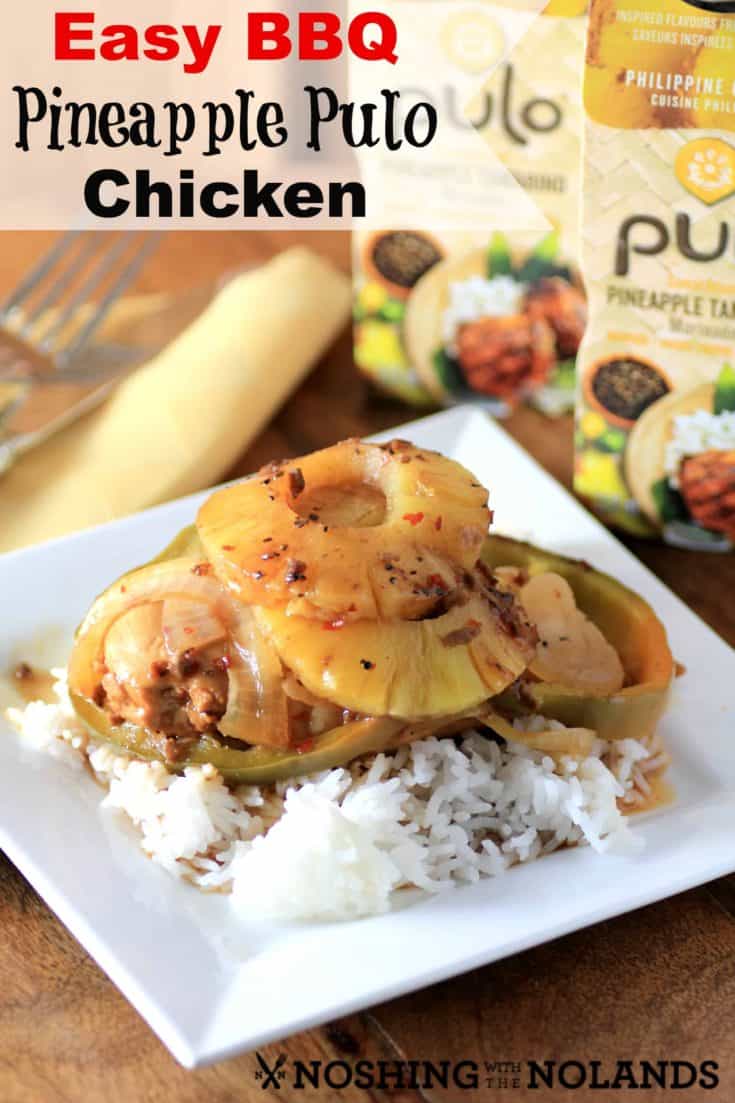 I love making dishes ahead of time and then just popping them in the oven. This one can be done in the oven too but save yourself the extra heat and put it on the BBQ on indirect heating. Walk away and relax on your porch while dinner cooks itself. Couldn't be easier!!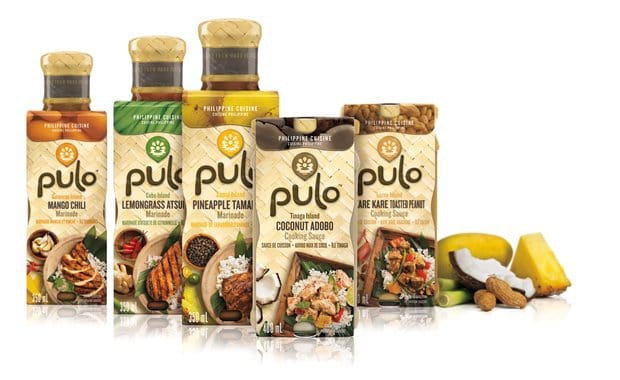 Pulo Cuisine has five wonderful flavors, three marinade and two cooking sauces. All of them are convenient and ready to use. The marinades, Mango Chili, Lemongrass Atsuete and the marinade we are using today Pineapple Tamarind are fabulous on pork, chicken, beef and seafood. We have used them so many times and they are quick and easy to infuse the wonderful flavors of the Phlippines into your BBQ this summer.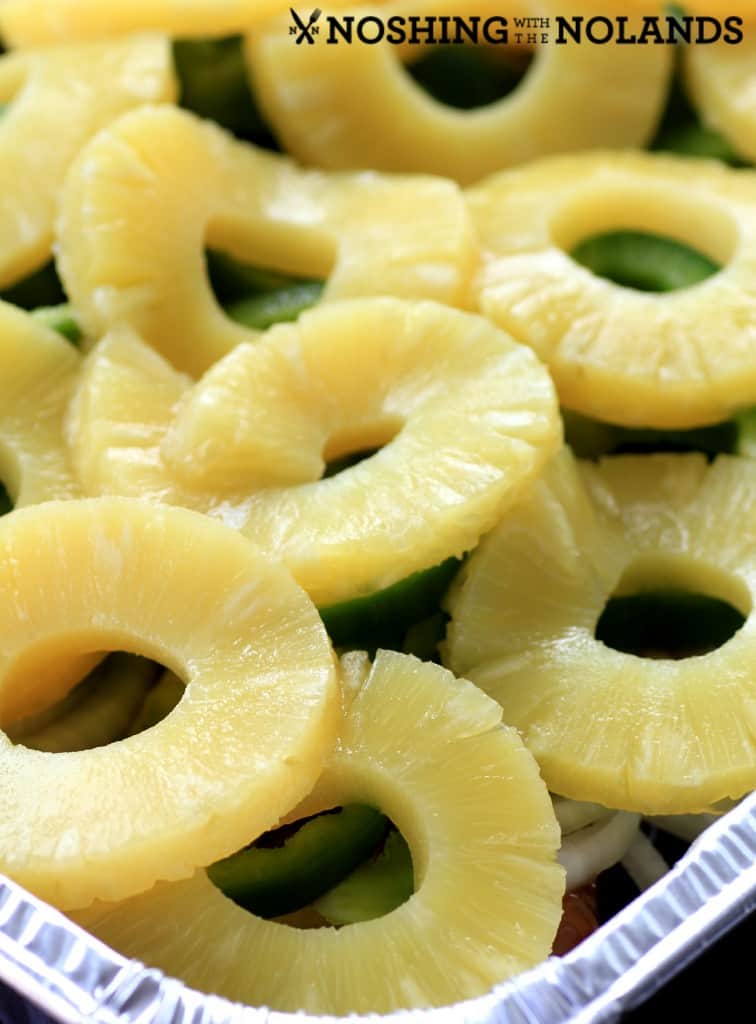 Here is the first step of the recipe, the chicken is on the bottom marinating in the delicious Pineapple Tamarind Marinade.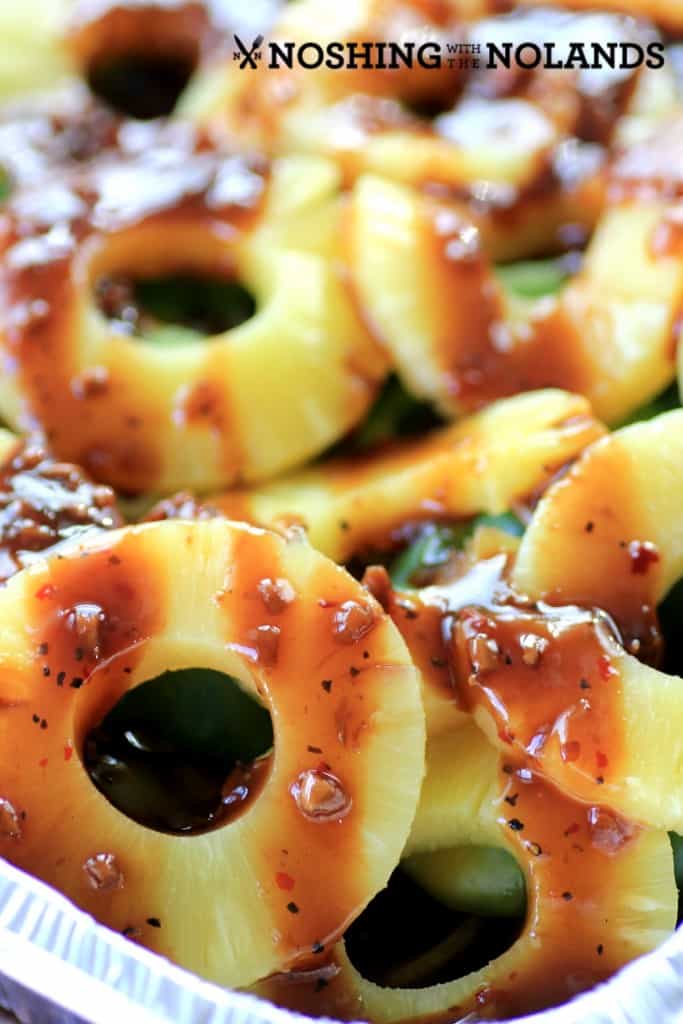 Then just before grilling pour more Pineapple Tamarind Marinade over the ingredients. Cover with foil and BBQ on indirect heating. Really, what could be easier?!!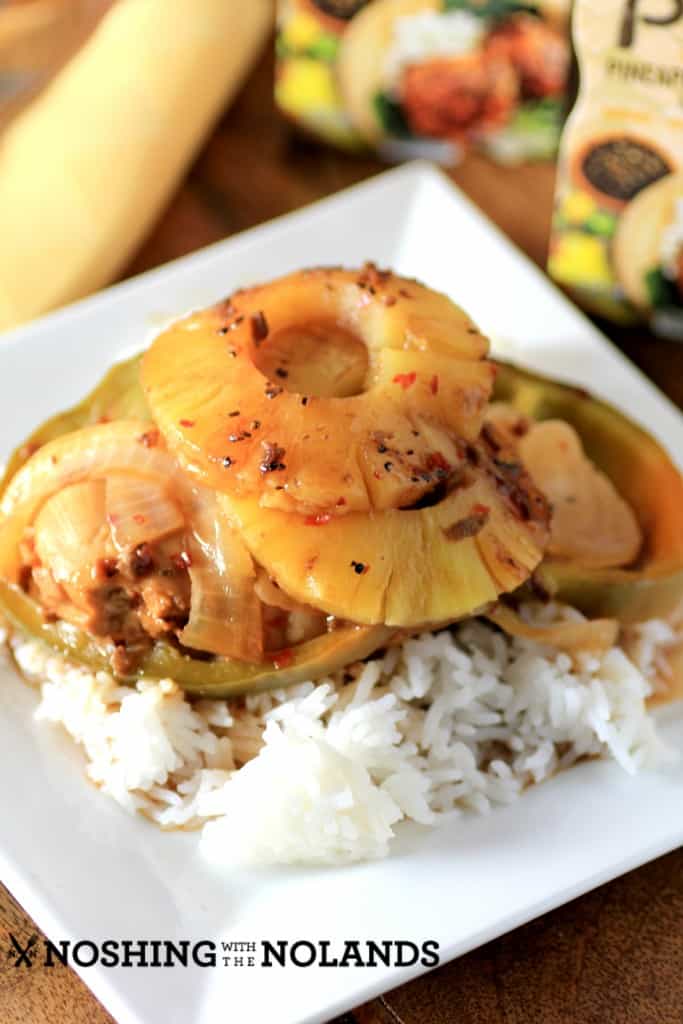 Dinner is served and with a little rice to sop up all the amazing sauce. This actually was fun to make and I love the sweet heat that the Pineapple Tamarind imparts on this dish.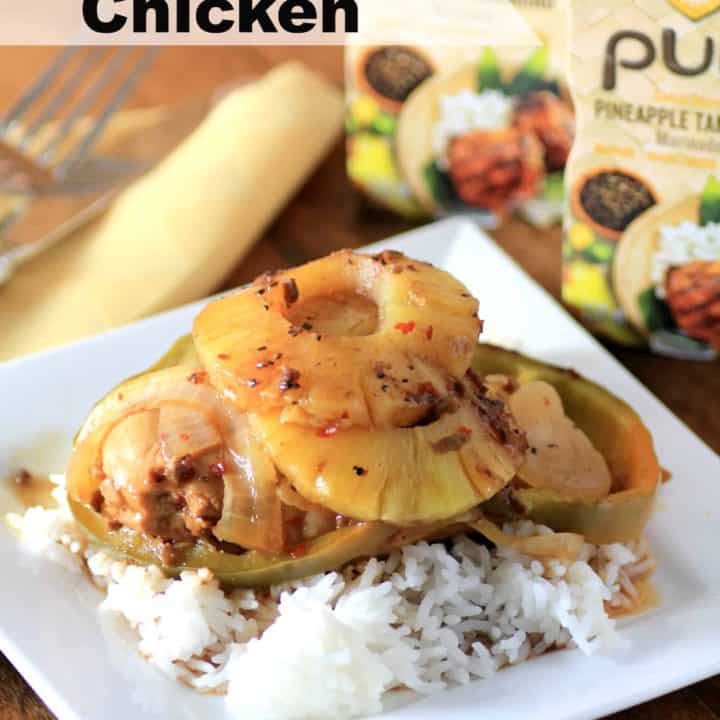 Easy BBQ Pineapple Pulo Chicken
Yield: 6 servings
Prep Time: 10 minutes
Cook Time: 1 hour 30 minutes
Total Time: 1 hour 40 minutes
A very easy chicken dinner that marinades in Pulo Pineapple Tamarind and then is popped onto the BBQ on indirect cooking.
Ingredients
5-6 large single chicken breasts
350 ml. Pulo Cuisine Pineapple Tamarind Marinade
2 large green peppers, cut into rings
1/2 large sweet onion, sliced thinly
2-14 oz. cans pineapple rings
Cooking spray
Rice
Instructions
Spray with cooking spray a disposable foil pan, 10x12" approx., or big enough to fit the chicken breasts in a single layer. Pour half the Pulo Pineapple Tamarind over the chicken and turn over to coat completely. Top the chicken with the onions, and then the green pepper rings. Top with the pineapple rings. Cover with foil and let marinate for at least 2 hours or up to 4 hours, refrigerated. Just before BBQing remove from the fridge and pour more of the Pulo Pineapple Tamarind over the pineapple. Using the entire bottle if desired, you will then have loads of sauce for rice.
Heat BBQ to 350F. and cook on indirect heating for about 1-1 1/2 hours or until chicken is cooked and reads 165F. Check occasionally that it is not burning.