Easy Cheesy Huevos Rancheros
Have you tried the latest? Cooking in a mug? CorningWare Meal Mugs make memorable meals and are as easy as can be. Our daughter has done cakes in small mugs in the microwave but these Meal Mugs are lovely and big and definitely hold an entire meal, like this Easy Cheesy Huevos Rancheros. Kids will love these as well as parents cooking in them. Meal Mugs offer easy convenience and little clean up as they are made of a durable stoneware and go from freezer to pre-heated oven (they need even heating), refrigerator to microwave and are easily cleaned in the dishwasher. Got to love that simplicity!!
After I received four gorgeous mugs from CorningWare I got busy in making these Easy Cheesy Huevos Rancheros. You just need traditional ingredients and a spectacular meal is yours in no time at all!! Let's dig into this recipe!!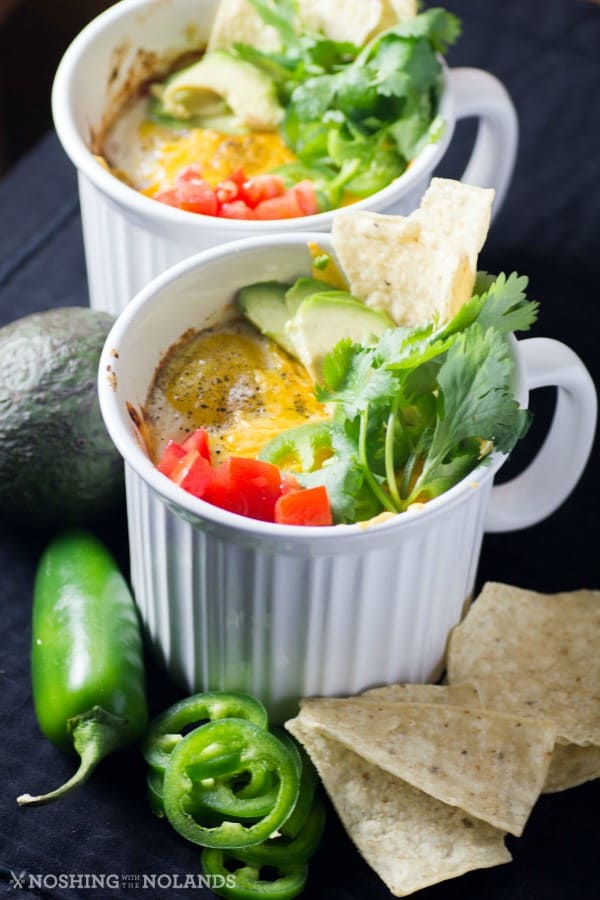 I love Huevos Rancheros and everytime we are in Mexico I order it if possible. Some of the resorts offer a new dish each day. Something creatively arranged by the chef, mmm, heavenly. Have you had Huevos Rancheros before? It is a popular Mexican dish consisting of eggs, tortillas and a spicy tomato sauce. Sometimes other ingredients are added in to what is fresh on hand or an imaginative addition. For us we used the traditional refried beans, chorizo and lots of cheese to make an amazing meal in a mug!!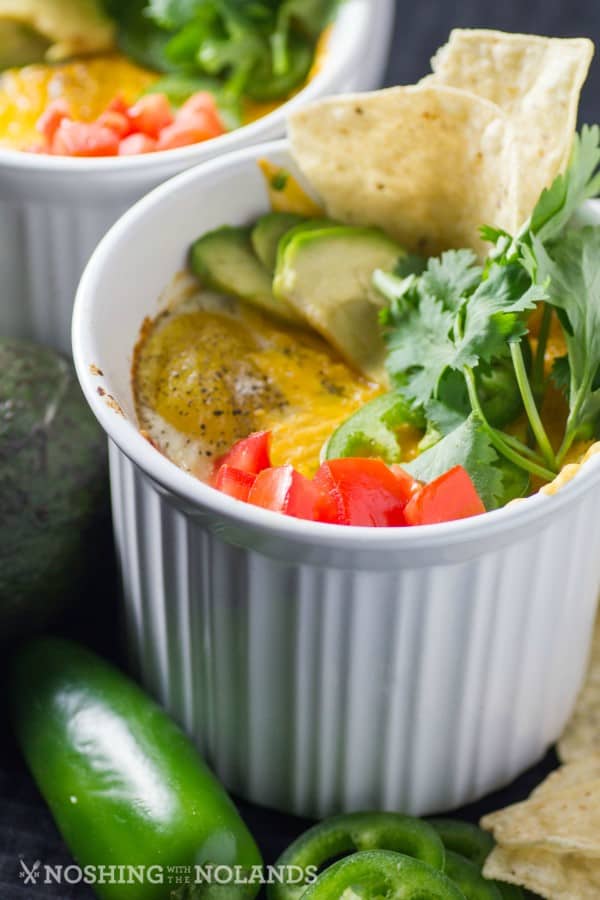 This dish can be cooked either in the oven or the microwave with similar delicious results. The non-porous surface of the Meal Mugs do not absorb food, odours, flavours or stains. So you can make these and then a cake right after!! For the microwave a patented vented lid comes with the mug to prevent splashing and keeps in the steam. The lids are not for the oven and are top-rack dishwasher safe.
CorningWare Meal Mugs can be purchased from Amazon.ca, Walmart Canada, Loblaws, Home Outfitters, London Drugs and Shop World Kitchen.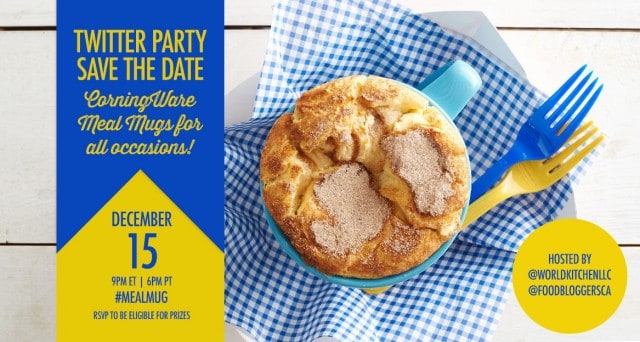 Also, come over to the #MealMug Twitter Party on Thursday, December 15th from 9-10PM ET / 6-7PM PT
RSVP to be eligible at MealMugTwitterParty!
Prizes:
Grand Prize – 7-piece Revere Cookware Set
2 – 4-piece Pyrex Sets
2 – 8-piece set (2 blue and 2 white) of CorningWare mugs
The Recipe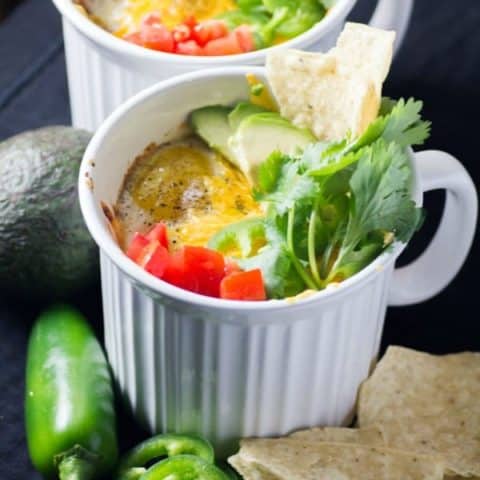 Easy Cheesy Huevos Rancheros
Yield: 4 servings
Prep Time: 15 minutes
Cook Time: 30 minutes
Total Time: 45 minutes
A Mexican favorite breakfast is made easy in CorningWare Meal Mugs, Easy Cheesy Huevos Rancheros.
Ingredients
1 can (398 ml.) 13 oz. refried beans
1 cup cheddar cheese, grated, more for topping
1 cup Monterey Jack cheese, grated
6 Chorizo links, cooked
1-2 jars of salsa
Tortilla chips
4 eggs
Salt and pepper to taste
Fresh tomato, diced
Cilantro
Jalapeno, sliced
1 avocado, sliced
Hot sauce, optional
Instructions
Preheat oven to 350F. In four CorningWare Meal Mugs start to layer in the ingredients. Cover the bottom of the mug with a thin layer of refried beans. Top with 1/4 cup of cheddar cheese, then about 1 1/2 links of Chorizo sliced. Cover this with a thin layer of salsa. Then a layer of crushed tortilla chips. Then another layer of beans, Monterey cheese (1/4 cup), and salsa. Crack an egg on top and season with salt and pepper. Place a small additional amount of grated cheddar on the whites. Place on a sided cookie tray and transfer to the oven. Bake for 25-30 min. uncovered until egg is done the way you like it. Make sure the whites are cooked. Remove from oven and garnish with the tomatoes, jalapeno, avocado, cilantro, tortilla chips and hot sauce if using.
Tips: To cook sausage, place in a CorningWare dish and bake at 350F for 30 min. or until browned and cooked through, turn at least once.
Microwave: Cook in the microwave with the lid for 2-3 min. or until heated through and the egg is done to your liking.
This is a sponsored post by CorningWare that I have been compensated for but all words and opinions are my own.