We needed a square, cupcake or something chocolatey for church as it was our turn for refreshments. We had a busy weekend so I wanted to make something that didn't take too long to create but gave us a larger quantity for the parishioners and maybe some leftovers for our daughter's lunch for a treat.
This recipe is so easy and Ken whipped it up in the morning with no problem at all. It is a Ree Drummond recipe but I tweaked it to what we had on hand and reduced the butter in the icing by almost half, didn't think you needed that much!!!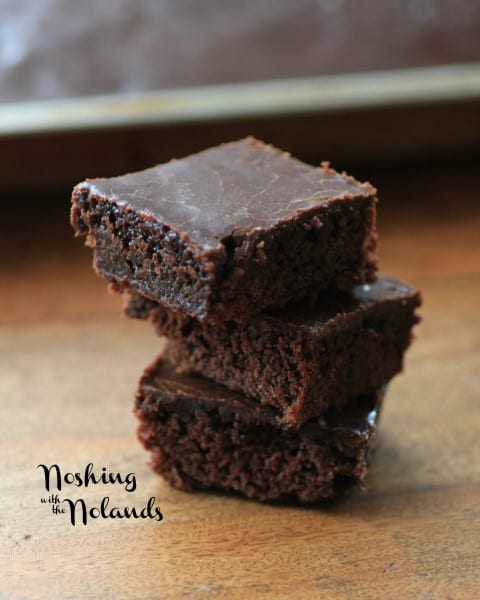 After the cake comes out of the oven, a warm icing is poured on top, giving the cake a moist and fudgy texture. Also you don't need a special pan for these, a regular rimmed baking sheet works very well.
I love easy peasy chocolatey deliciousness and you can too with this fudgy snack cake!!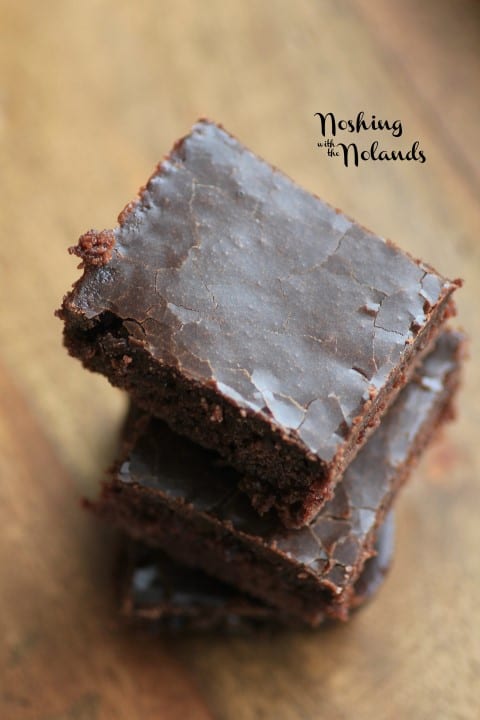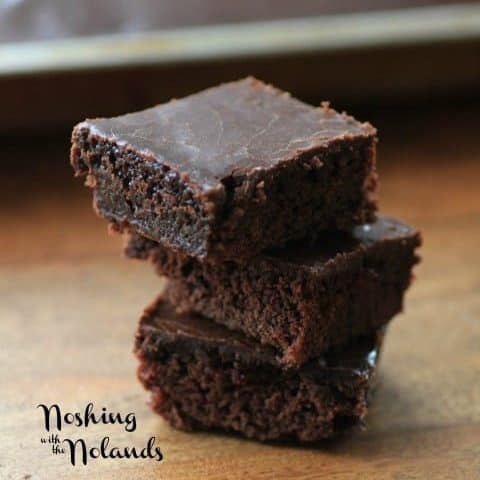 Easy Fudgy Snack Cake
A rich and fudgy snack cake made easy!!
Ingredients
2 cups flour
2 cups sugar
1/4 tsp. salt
1/2 cup sour cream
1 tsp. baking soda
1 tsp. vanilla extract
2 large eggs
1 cup butter softened
4 Tbsp. of cocoa powder, heaping
Icing
1 cup butter
4 Tbsp. cocoa powder, heaping
6 Tbsp. milk
1 tsp. vanilla extract
3 cups powdered sugar
Instructions
Preheat oven to 350F. In a large bowl whisk together flour, sugar and salt. In a medium bowl whisk together, the sour cream, baking soda, vanilla and eggs.
In a medium saucepan, melt the butter and whisk in the cocoa. Add one cup of boiling water and bring the mixture up to a boil. Pour the chocolate mixture into the flour mixture and stir, let cool slightly and then add the egg mixture. Stir together until smooth and pour into a lightly greased rimmed baking sheet pan or jelly roll pan. Bake for 25-30min. or until the center of the cake springs back when lightly touched.
When the cake is baking make the icing. Melt the butter in a saucepan over medium low heat. Add the cocoa powder and stir with a wooden spoon until smooth. Stir in the vanilla, milk and powdered sugar.
Remove the cake from the oven when done and immediately pour on the icing. Pour over the entire cake and smooth to cover with a small spatula.
Cover with foil and refrigerate until ready to serve. Slice into squares.
Recipe adapted from
Ree Drummond Chocolate Sheet Cake