Eat The Castle at The Fairmont Banff Springs Hotel
Alberta Food Tours have now ventured out further to include the illustrious Banff in their food tour collection. Eat The Castle at The Fairmont Banff Springs Hotel is a pairing of luxurious food with wines and beer.
A storytelling local guide takes you through this iconic location. While you talk, dine and learn you will be stopping at Stock Food and Drink, the brand new Vermillion Room, the private dining room at Grapes Wine Bar and the exquisite 1888 Chop House. Tickets are $175 and available at Alberta Food Tours.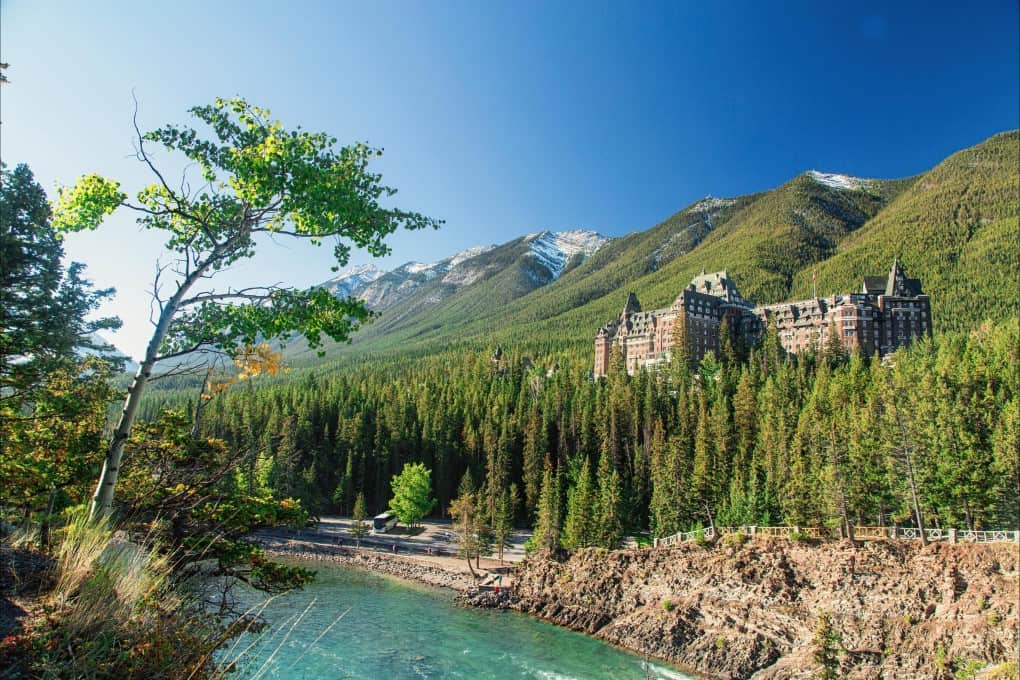 Even with a stay at The Fairmont Banff Springs Hotel you may not get the chance to dine at all four of these locations. With a sold out rooster for the summer, staying at The Castle may be an impossibility but taking this magnificent tour will give you more than a taste of this historic location.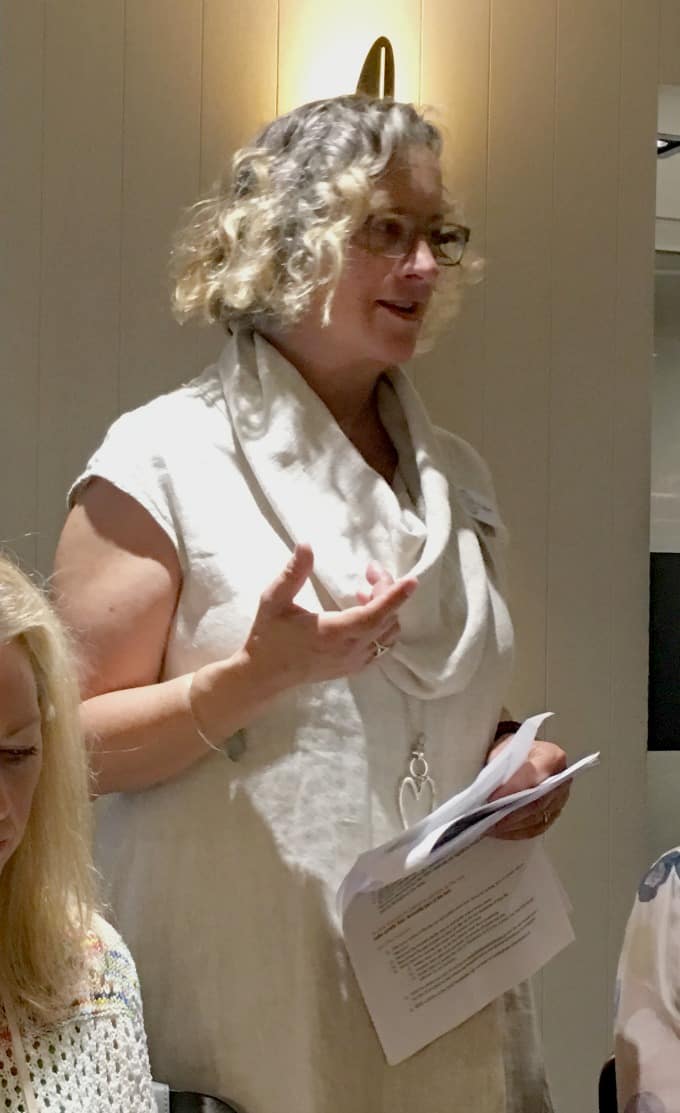 Karen Anderson the founder of Alberta Food Tours which has locations in Calgary, Edmonton, Canmore and now Banff took us on this magnificent tour.
Herself and her team are wonderful storytellers and very knowledgeable about the area and The Castle itself. Talking about fun little known facts that you will enjoy while dining.
Stock Food and Drink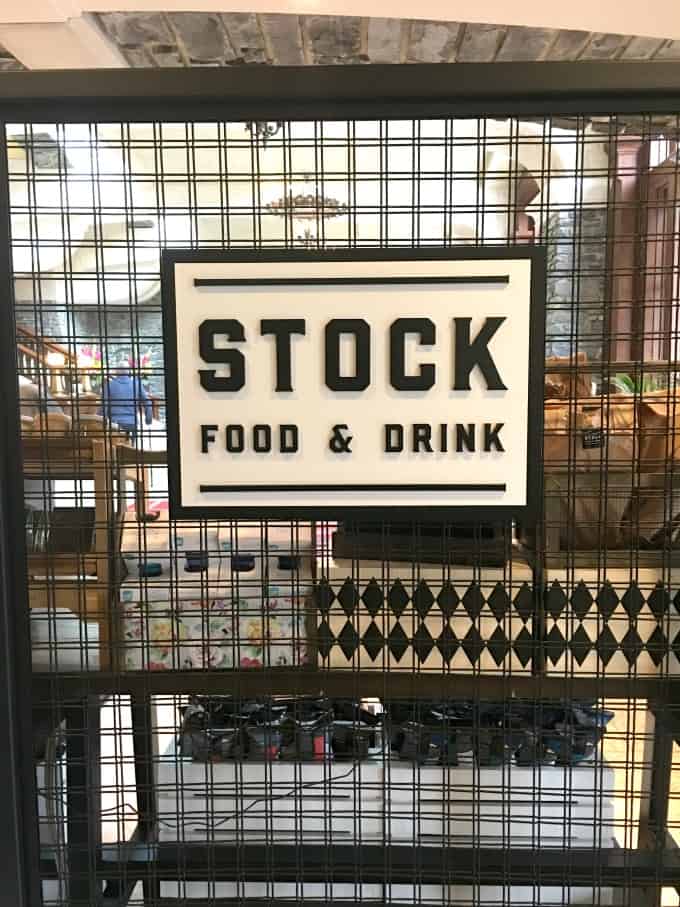 We started our adventure at Stock Food and Drink which is a great place to grab an extraordinary coffee, sandwich, pastry or more from early morning to evening.
Dabble into true alpine living while tasting the wonderous food from local farmers to fresh micro-greens that are grown right in the restaurant.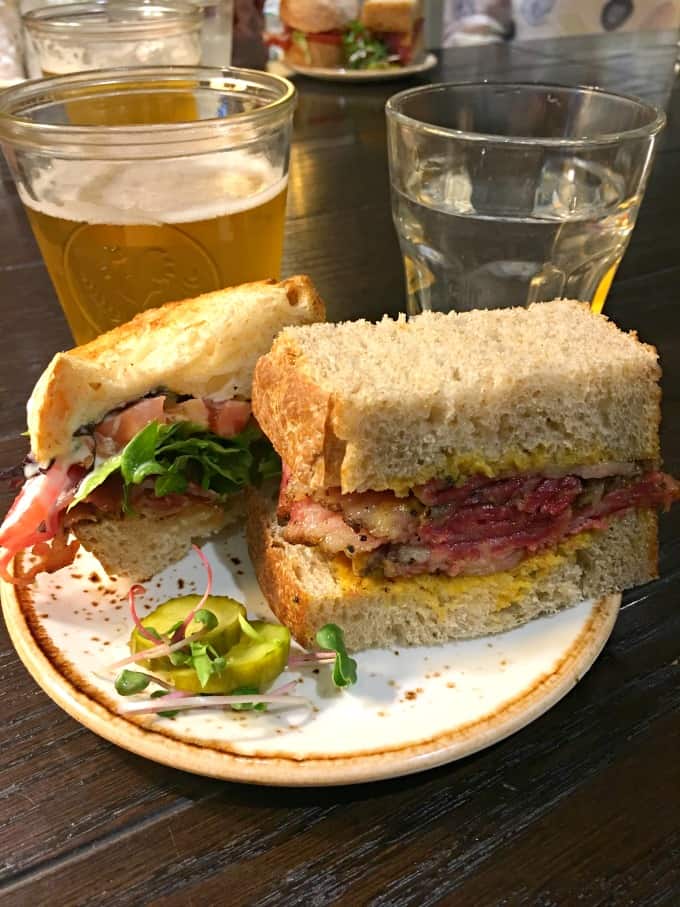 Two sandwiches and a lovely local beer were our first offerings. Bread is made in house as well as the artisanal smoked meats.
The tour starts at 3pm and finishes at 5pm. A light lunch and maybe a late night nibble will be all you will need for the day.
The Vermillion Room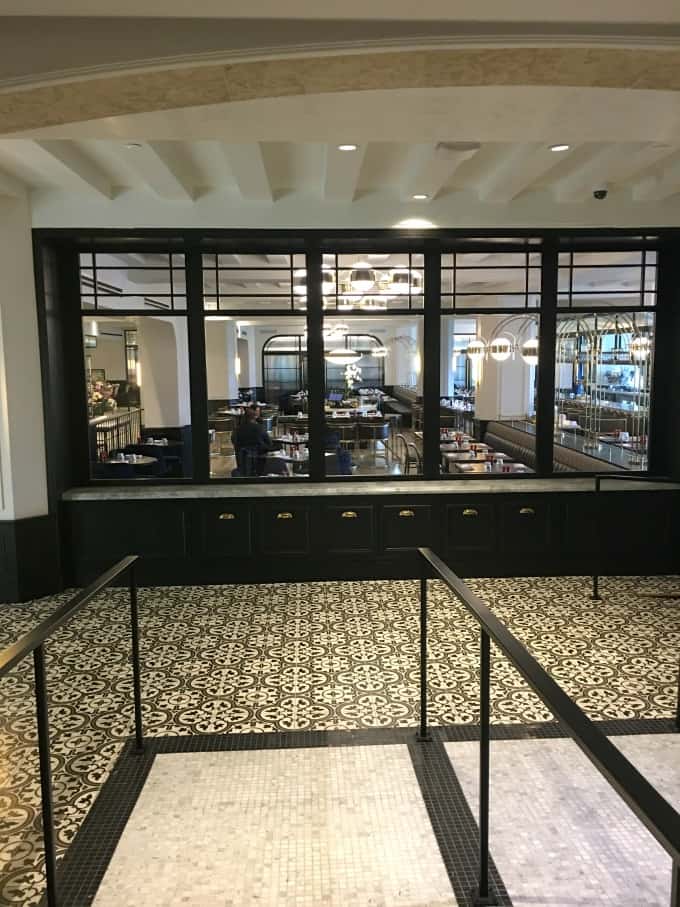 The next stop on the tour is the brand new Vermillion Room. Entering this classic restaurant you immediately see how wonderful the decor is. The excitement continues as you open up into this grand space.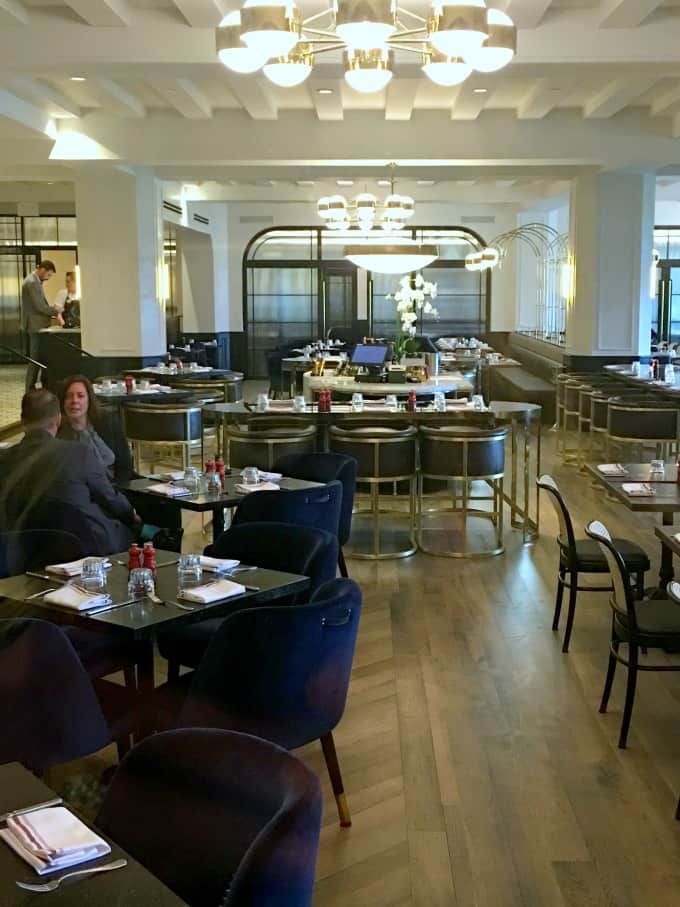 I just simply love the design of this brasserie with blue velvet chairs, brass accents and fantastic menu!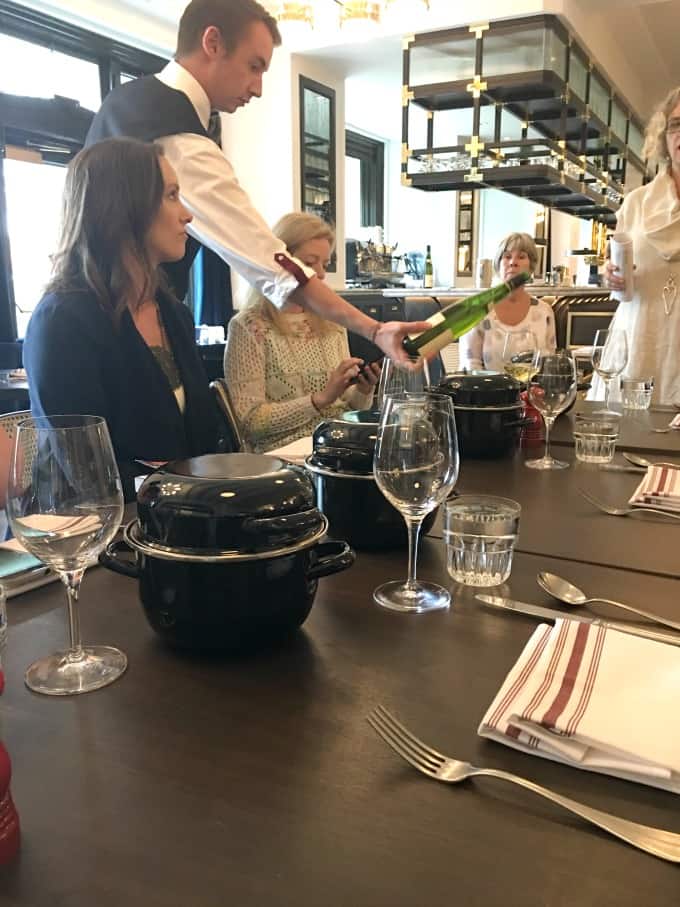 Pots of mussels line the table as the waiter serves us a gorgeously chilled white wine.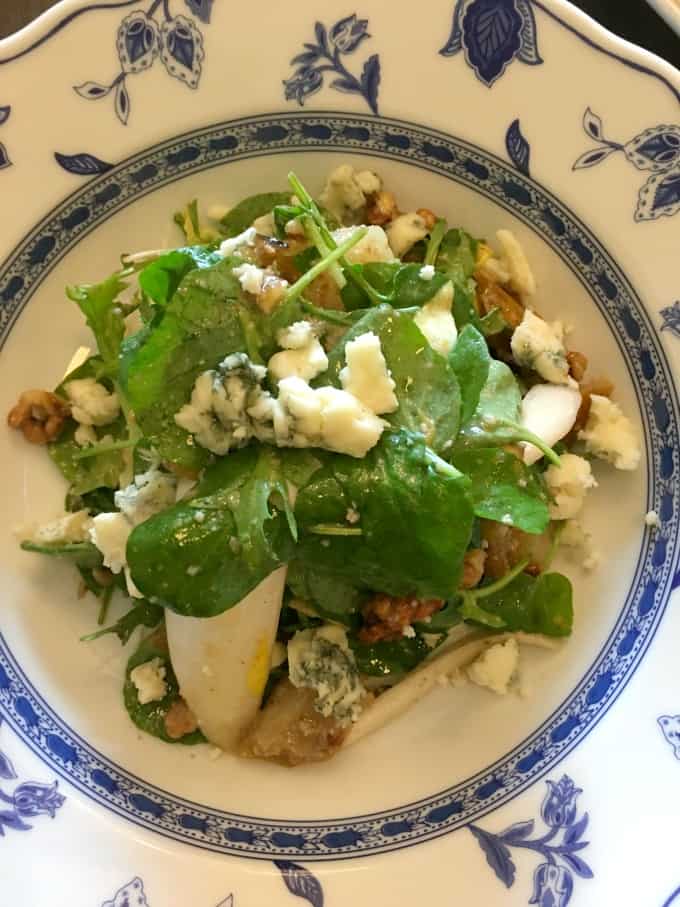 If you are in need of a vegetarian option they can easily accommodate. This Cresson Endives with watercress, endives, roquefort, walnuts, pear, and a walnut-citrus vinaigrette looked magnificent! The problem you have with the Vermillion Menu is simply deciding as everything looks so good.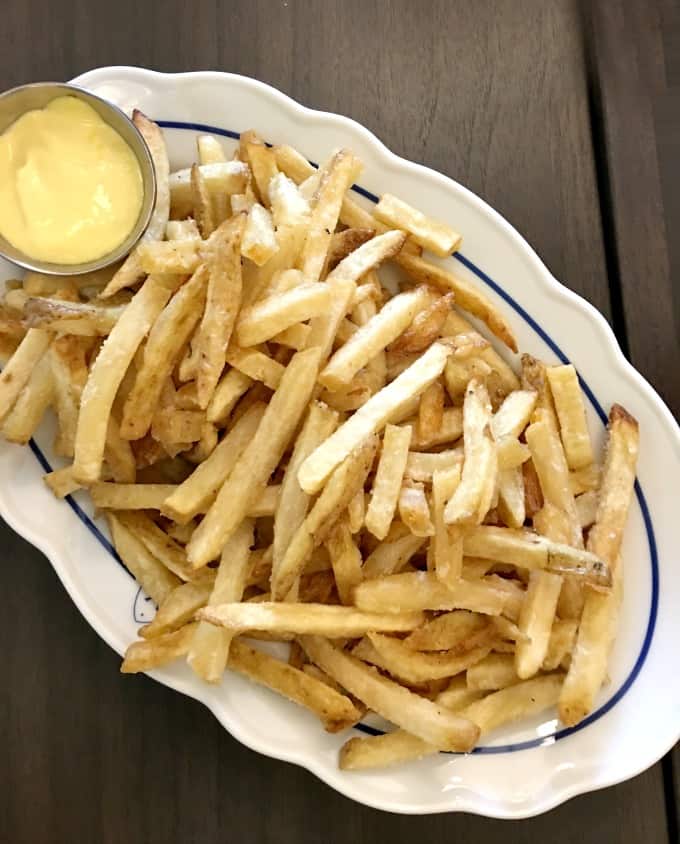 Served with the mussels or Moules Mariniere are delightfully crispy frites accompanied with a saffron aioli sauce that is to die for.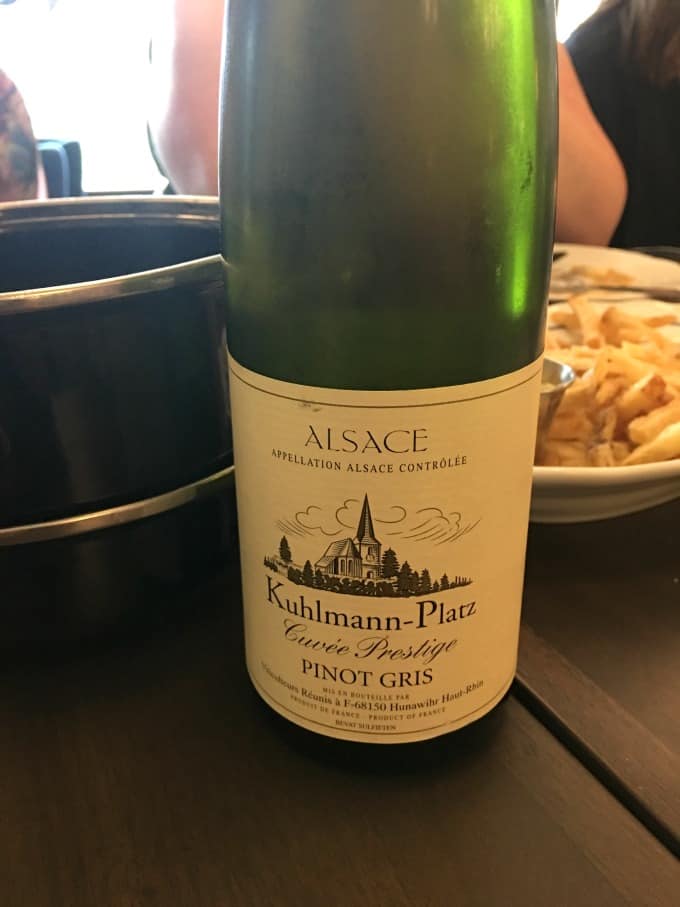 A gorgeous French Pinot Gris is served cold and crisp which goes perfectly with the mussels and frites.
Grapes Wine Bar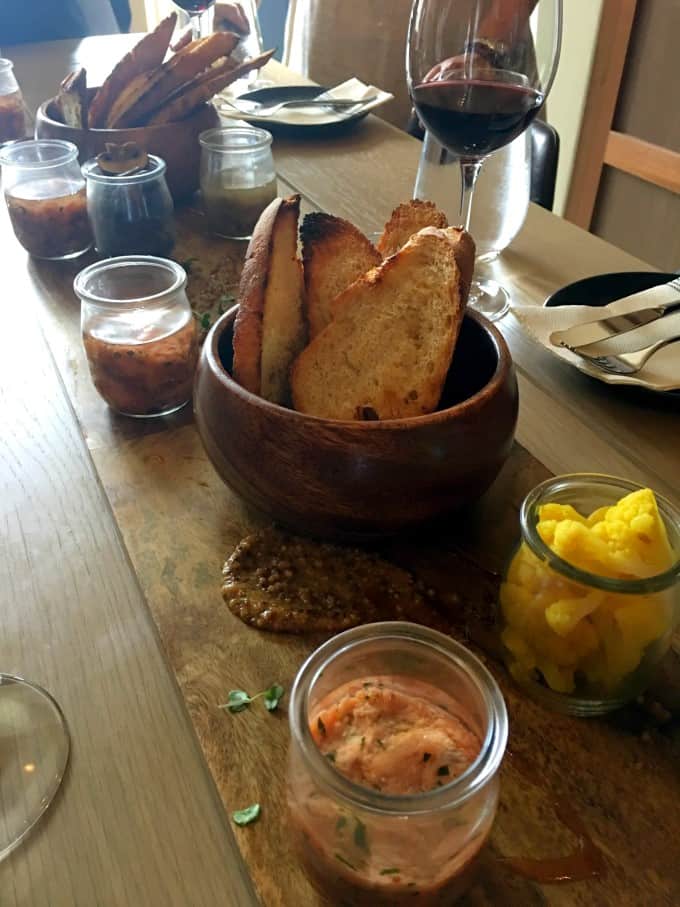 Moving around The Castle again and now to the private dining room of Grapes Wine Bar all along finding out fascinating tid bites of this hotel, the history and the present day.
The specialty menu of this restaurant features stunning terrines, rillettes, and pates and you get to sample a lot along with seasonal pickled vegetables and crunchy toasted breads.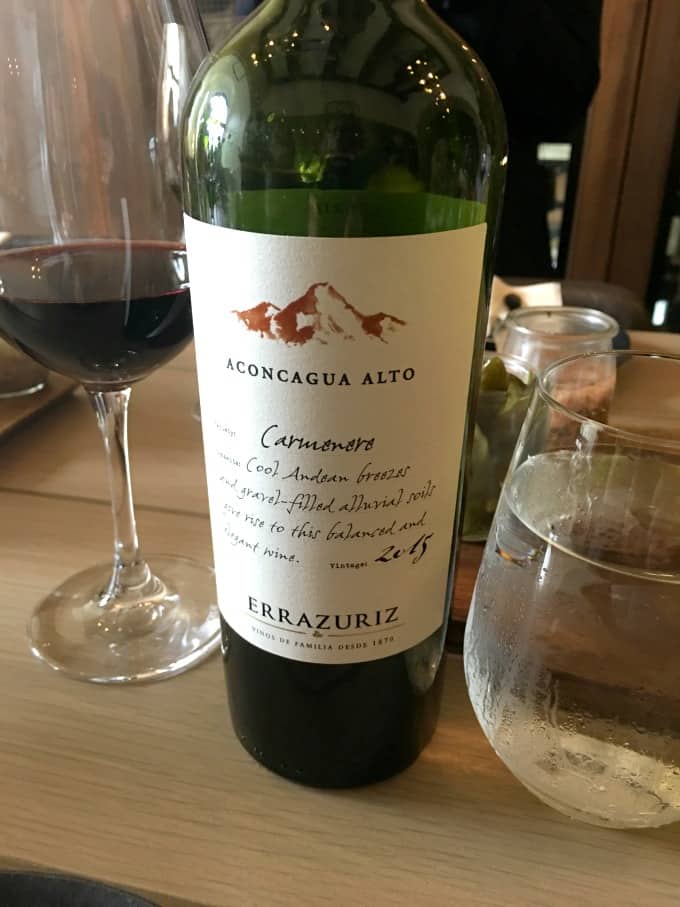 This amazing full bodied classy wine from the Aconcagua Valley in Chile paired with the tasting board perfectly.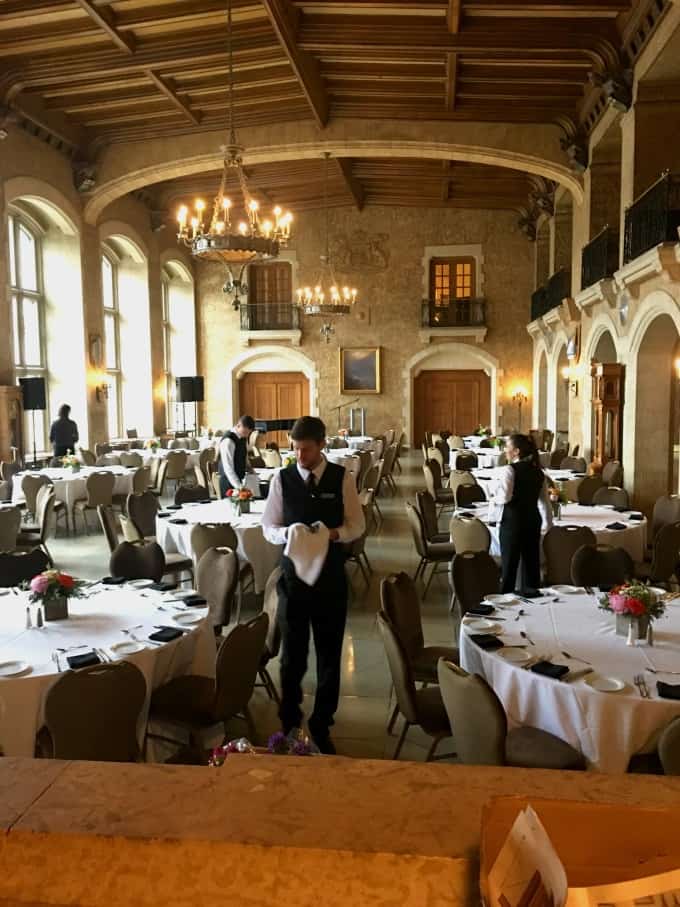 As we strolled through the Spanish hallway to the Alhambra ballroom and then down to Mount Stephen Hall we learned more and more about the history and founders of this wonderous place. I love seeing weddings, meetings and all the activities of the hotel happening. It is so alive at all times.
1888 Chop House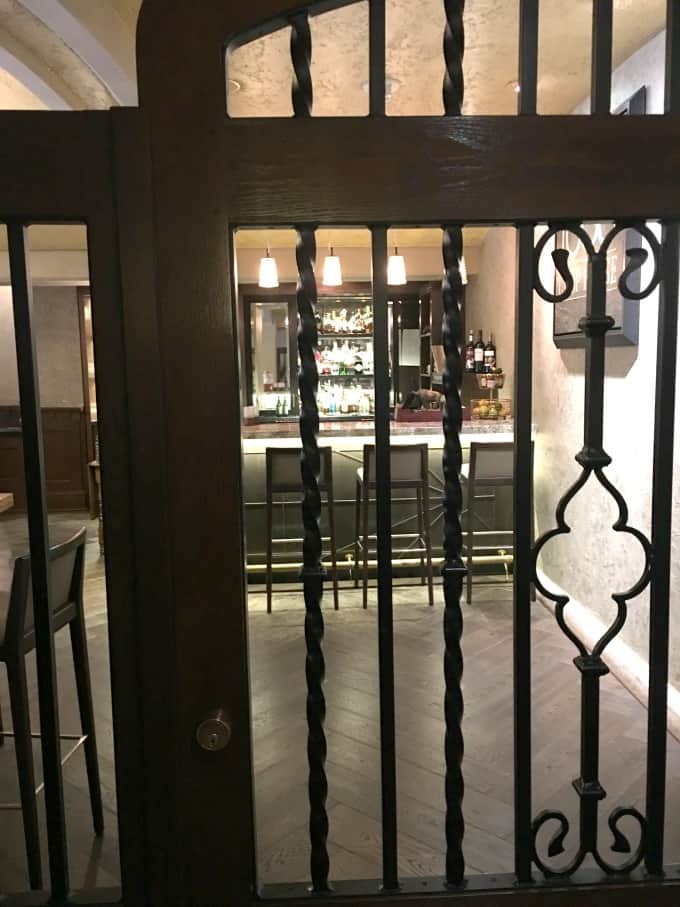 Our final spot of the day is just through these gates and is the flagship venue of 1888 Chop House. 1888 was the year The Fairmont Banff Springs Hotel was built.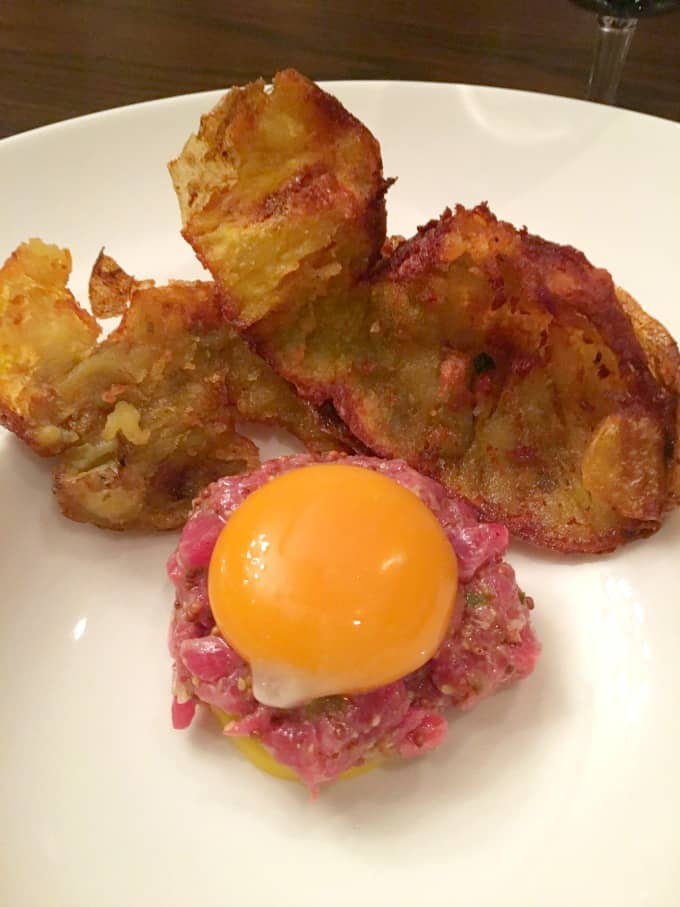 The final delicacy and house specialty accompanied by a wine by Blasted Church is this hands down favorite. Benchmark Black Angus Beef Tartare with a pickled egg yolk, aioli and crispy potato skins. You will be pleased to note that all of the restaurants use local ingredients.
Besides learning about the history of the hotel you will learn about what makes Alberta great. A wealth of knowledge for any tourist or local alike!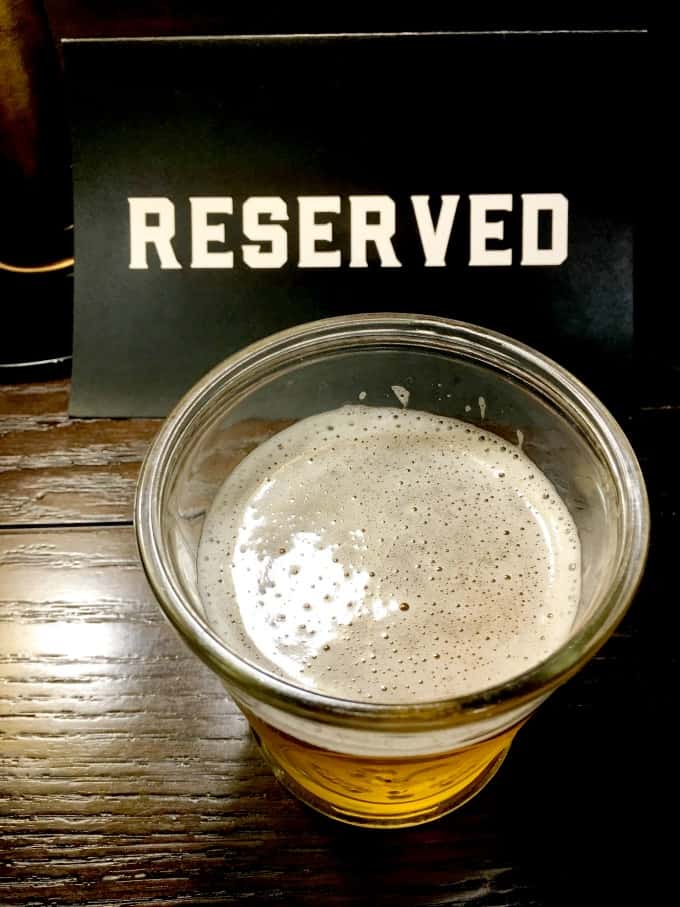 Reserve your spot today for this astounding Eat The Castle at The Fairmont Banff Springs Hotel 2 hour tour. They will be filling up fast! At this time they are only offered on Thursdays and Fridays from June 28 to October 26! Get out there and enjoy your summer and fall!!