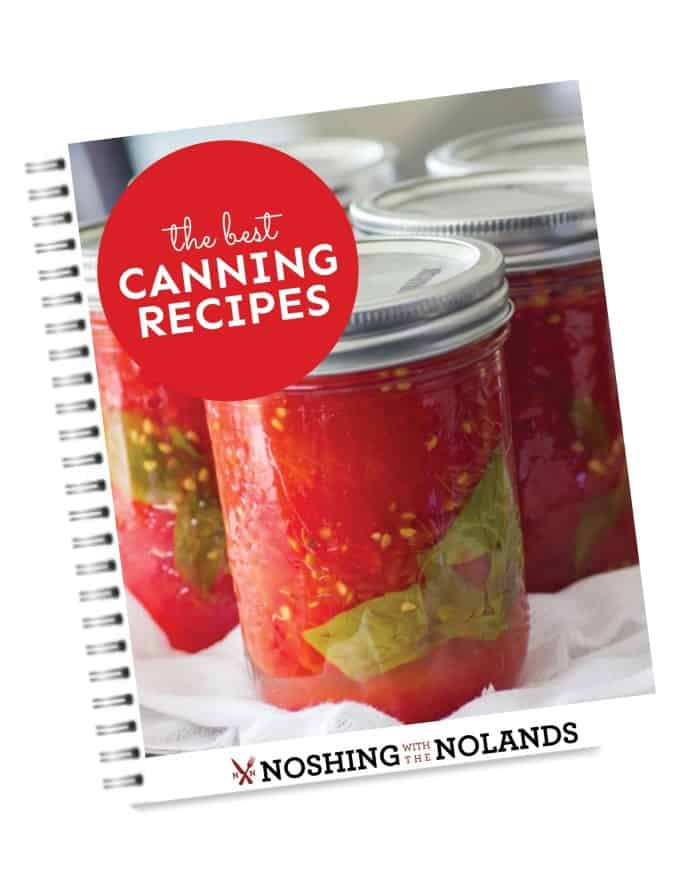 THE BEST CANNING RECIPES eBOOK
$7.95 USD
The Best Canning Recipes eBook
Want to up your CANNING GAME?
Do you have a love for canning and need some new great recipes? Have you never canned before and are intimated by the process?
Whatever your reason for being here let me help you enjoy canning all the wonderful produce you can find whether it be summer's bounty from a farmer's market, items from your local grocery store or fresh produce from your own backyard.
Let's have a sneak-peek into The Best Canning Recipes eBook.
When you buy our eBook, you will get an introduction to canning, the equipment you will need, tips for canning, high altitude canning chart plus safe canning practices.
This eBook is filled with all you need to know for water bath canning which is the easiest place to start and requires little investment.
Plus there are recipes for:
Simple & Easy Homemade Canned Tomatoes
Homemade Canned Tomato Salsa
Easy Pickled Beets
Pickled Green Beans
Blueberry Rhubarb Jam
And so much more! We even have recipes for quick pickling that doesn't require any water bath canning and are a great place to start! There are a total of 12 recipes to get you canning.
Testimonials
First time doing tomatoes so I was looking for something simple that had techniques included. YOUR RECIPE (simple and easy canned tomatoes) WAS BRILLIANT. I did use plum tomatoes (as I'd planted these in my brand new garden) along with homegrown basil. I also added garlic to my pot. The house smelled wonderful and the tips made this an easy "do" so that I can do small batches as the little beasts ripen. I'm now a big fan of your site and look forward to trying other recipes. THANKS
I made one batch (homemade canned tomato salsa) and liked it, so I made 20 jars total this fall. I will use this recipe again!
I made your recipe (blueberry rhubarb jam) yesterday and canned it. I had it this morning and LOVED IT!! Spot on. Thank you for such an easy recipe and without the pectin. It spread perfectly.