Egg Farmers of Canada #CrackingHunger

Egg Farmers of Canada #CrackingHunger is a new initiative for the Heart for Africa farm in Swaziland. This is just one of the many ways that Canadian Egg Farms give back, both at home and abroad. Egg Farmers of Canada are proud supporters of many causes that are important to Canadians like School Breakfast Programs and donations to Food Banks of Canada.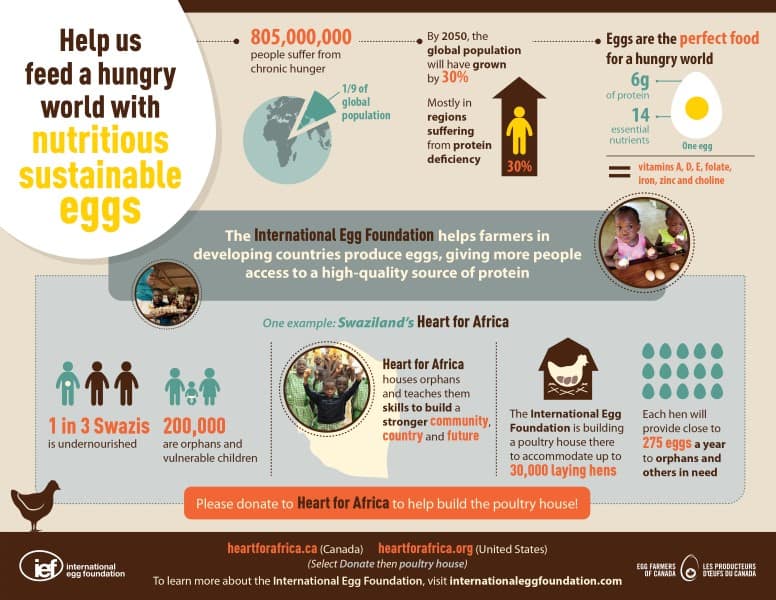 Soon there will be a new egg barn in the Heart of Africa in Swaziland. This barn will not only feed many children that have been orphaned by AIDS and HIV but will also provide the locals with world class farming practices and employment. Egg farms are sustainable and this barn will continue to provide these locals with an excellent source of protein.
Eggs not only have 6 gms. of valuable protein but also have 14 very important nutrients such as vitamins A, D and E plus iron, zinc and choline. Children need protein for brain and muscle development and for mental concentration as they are growing.
This short video explains all the wonderful work that Egg Farmers of Canada is doing with #CrackHunger. YOU can also help by making a donation to
Heart for Africa
, which is a non-profit charity that provides care and education to orphaned children in Swaziland and gives hope for an entire community. Through this opportunity a 2,500 acre multi-commodity farm offers training and employment to families in the region.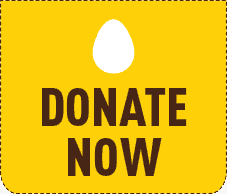 Besides donating, you can support this wonderful cause by sharing this blog post and video. That will ensure that more people can learn about how Canadian egg farmers are helping abroad and in particular an entire Swazi community. Follow Egg Farmers of Canada on
Facebook
,
Twitter
and
Pinterest
and share the hashtag #CrackingHunger. Ask your own network to donate and drive awareness.

For more information about using your media to help us in #CrackingHunger and being a part of Heat for Africa, please email [email protected].
I am participating in the Egg Farmers of Canada campaign managed by SJ Consulting. I received compensation in exchange for my participation in this campaign. The opinions on this blog are my own.