I am excited to be an Egg Champion! What does that mean? Over the next 4 months I will be sharing all the wonderful benefits of eggs and some magnificent egg recipes to you all. I'm going to be working with The Egg Farmers of Canada which is a non-profit organization that helps our hard working Canadian farmers supply Canadians with fresh, local, high-quality eggs. Egg Farmers of Canada manages the national egg supply and promotes egg consumption while representing the interests of over 1,000 regulated egg farmers in all 10 provinces and the North West Territories.
We are huge egg fans in this house, we love having them for breakfast, lunch, or an easy week night dinner. This Ham, Brie and Egg Pita is perfect for a quick week night meal. Anytime eggs are suggested for dinner they are embraced wholeheartedly in this household. With a back to school routine needed now, we are all searching for healthy and fast meals to feed our family. Eggs are natural and fresh and help keep kids active.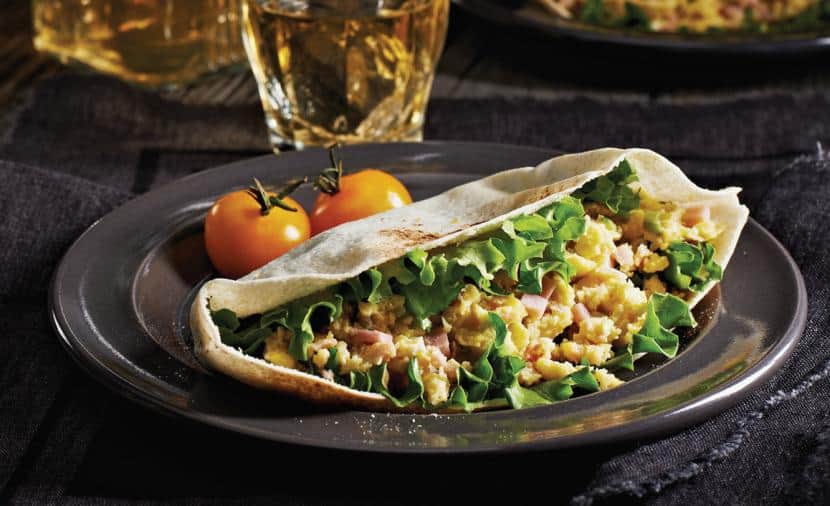 Do you need some great recipes, how to videos and tips on eggs? I know I sure do!! I loved searching up their website as it is a wealth of information. Have you forgotten the many, many ways of serving up eggs to your family? Let Eggs.ca help you get back in the swing of things!! Eggs are super simple to incorporate into your diet. They are high quality source of protein and also provide 14 nutrients such as Vitamin D, Vitamin A, Iron, and contain only 70 calories.
Eggs are a perfect way to give that needed boost to start your day!! The Egg Farmers of Canada are partnering with Breakfast Clubs of Canada and Breakfast for Learning to help provide tens of thousands more breakfasts to children across Canada.
Also the 1,000 family egg farms in Canada, through working together, can support causes that strengthen Canadian society.
Follow along on Facebook, Twitter and Pinterest to get the latest and greatest recipes and information.
Want to know more about Supply Management and how you get those fresh, local, high quality eggs? Here is a very informative video, check it out!!
Disclosure: I am participating in the Egg Farmers of Canada managed by SJ Consulting. I received compensation in exchange for my participation in this campaign. The opinions on this Blog are my own.