Eggs in Minutes
Day 4 of 5 Days of Egg Dishes. You can have a healthy breakfast in a matter of 2-3 minutes flat. I love a quick fix microwave egg like this one!! If you are in a rush, need some good protein at work or just feel like an egg in the morning, nothing can be faster and more satisfying than an egg. With endless additions, you can create an "original" everyday!!
I used to make these when I was working nights in nursing. A good pick me up on break in the middle of night to help you keep going for the rest of your shift.
Then I saw Martha Stewart had a recipe and that inspired me to make them again for Amber. She has loved these for years. She likes when I use two eggs, little tomato chopped up on top and Parmesan cheese.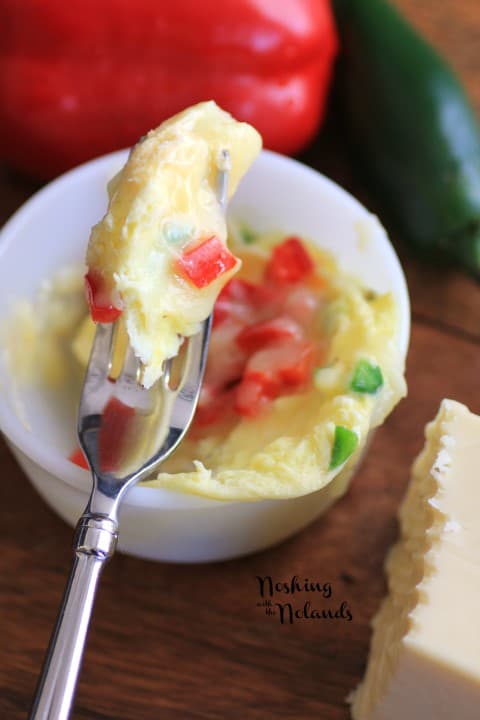 Light and fluffy forkfuls of delicious egg. I added a little heat from a jalapeno. It isn't too spicy at all if you don't add the membranes and seeds!!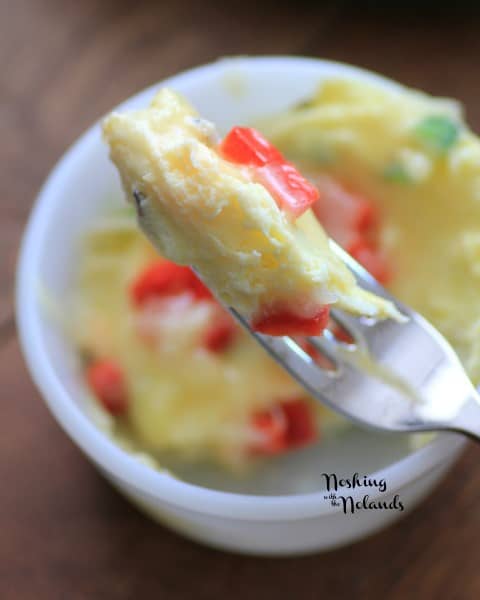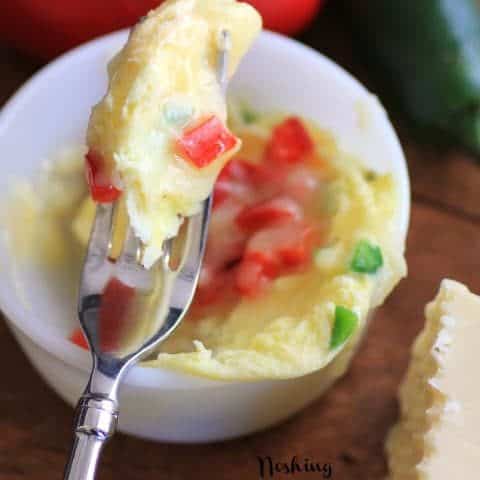 Eggs in Minutes
Eggs in the microwave make little mess and take no time at all!!
Ingredients
1 egg
1 Tbsp. skim milk
1/2 tsp. jalapeno, minced
2 tsp. red pepper, diced
1 Tbsp. old white cheddar
Salt and pepper
Instructions
In a small bowl, mix together egg, milk, jalapeno and salt and pepper. Microwave on high for 30 seconds. Stir and scramble the eggs. Microwave again for 35 seconds. Add peppers, cheese and cover with a towel for 1-2 min. to let the cheese melt and the peppers warm. Serve immediately!!
They like to almost climb out of the bowl!!