Elbow Room Britannia – Winemaker Dinner
I was invited down to the Elbow Room Britannia – Winemaker Dinner for an amazing evening of food and wine pairings. These events are put together by Linda Garson through her company called Vine and Dine.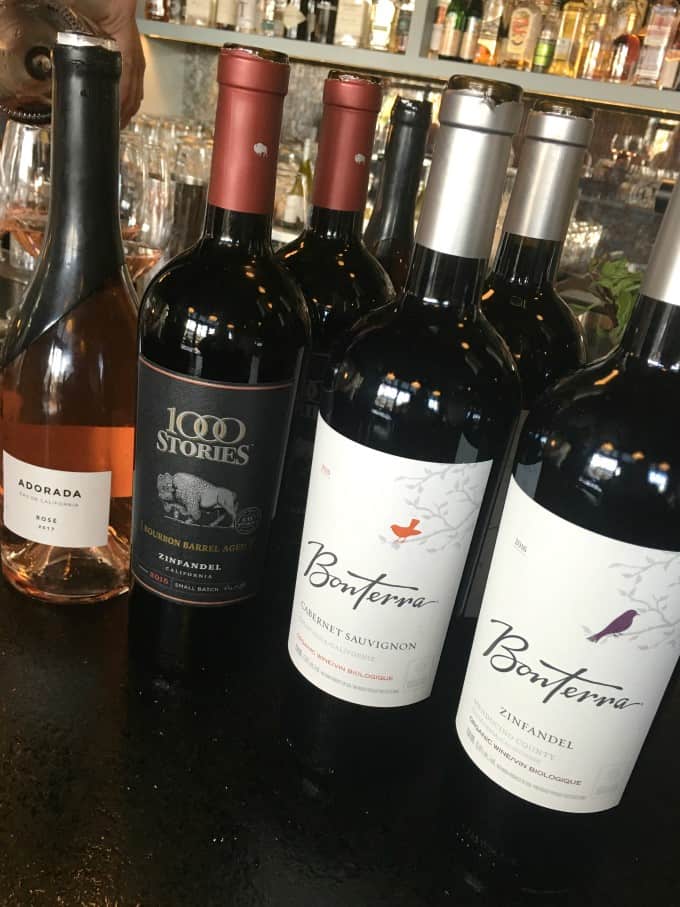 This event was a special one night only where Margaret Leonardi of California's Bonterra, Adorado and the newly launched in Alberta 1,000 Stories vineyards made an appearance.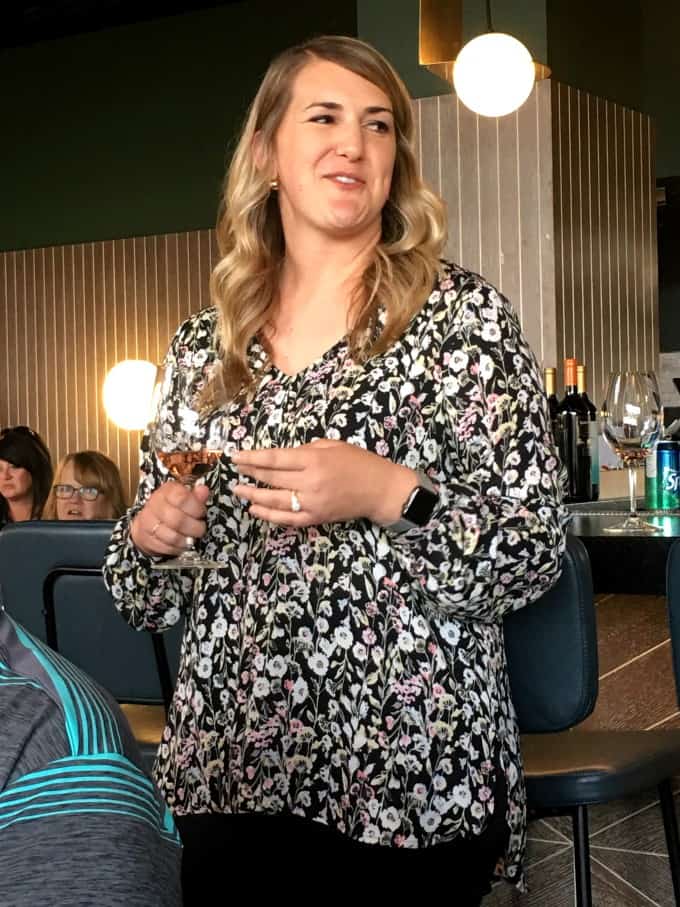 The dishes were fantastic and the wines perfectly paired as we listened to stories from Margaret from the wineries.
The Welcome Wine was an Adorada Rose. They say this wine has a wonderful scent of wild rose and sweet pea and the notes of lush strawberry and honeycomb. Rose wines are now becoming one of my new summer favorites.
The Menu for Elbow Room Britannia – Winemaker Dinner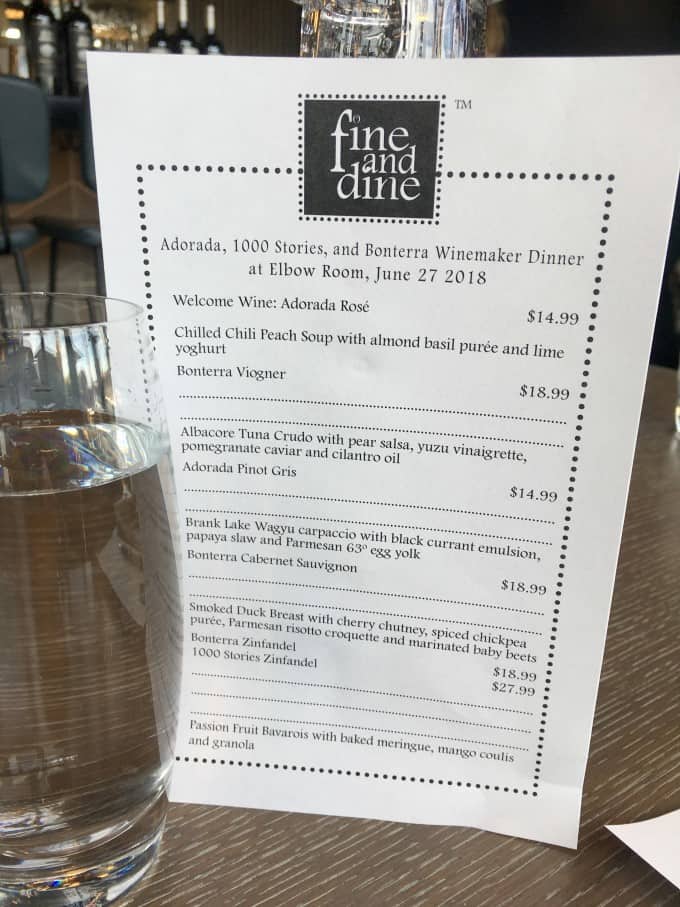 We enjoyed a multi-course pairing meal from Executive Chef Ryan Blackwell. The Elbow Room has a lively fun atmosphere, perfect place for any occasion. Their menu is based on sharing Canadian cuisine that reflects our country through our unique cultures.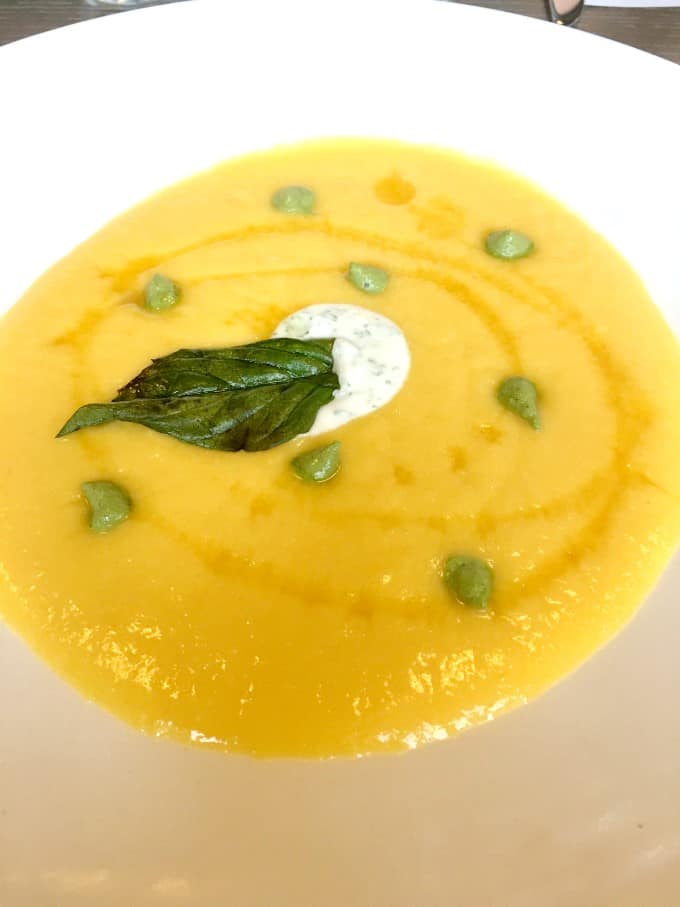 The first course was a sublime Chilled Chili Peach Soup with almond basil puree and lime yogurt paired with a Bonterra Viogner. This surprising combination of flavors was out of this world fantastic and was my favorite of the evening.
The next course was an Albacore Tuna Crudo. It was served with a pear salsa, yuzu vinaigrette, pomegranate caviar and cilantro oil. It paired with a delightful Adorada Pinot Gris.
Following that was a Brant Lake Wagyu Carpaccio, accompanied by a black currant emulsion, papaya slaw and Parmesan 63 degree egg yolk. The wine of choice was a Bonterra Cabernet Sauvignon.
The main was Smoked Duck Breast, along with cherry chutney, spiced chickpea puree, Parmesan risotto croquette and marinated baby beets. Both Bonterra Zinfandel and 1000 Stories Zinfandel were blindly tested and we were asked which was which with descriptions only. I picked the correct ones!!
Lastly, was a dessert of Passion Fruit Bavarois with baked mernigue, mango coulis and granola.
The entire meal was exciting and prepared deliciously. The wines were paired up with perfection!
Culinaire Publication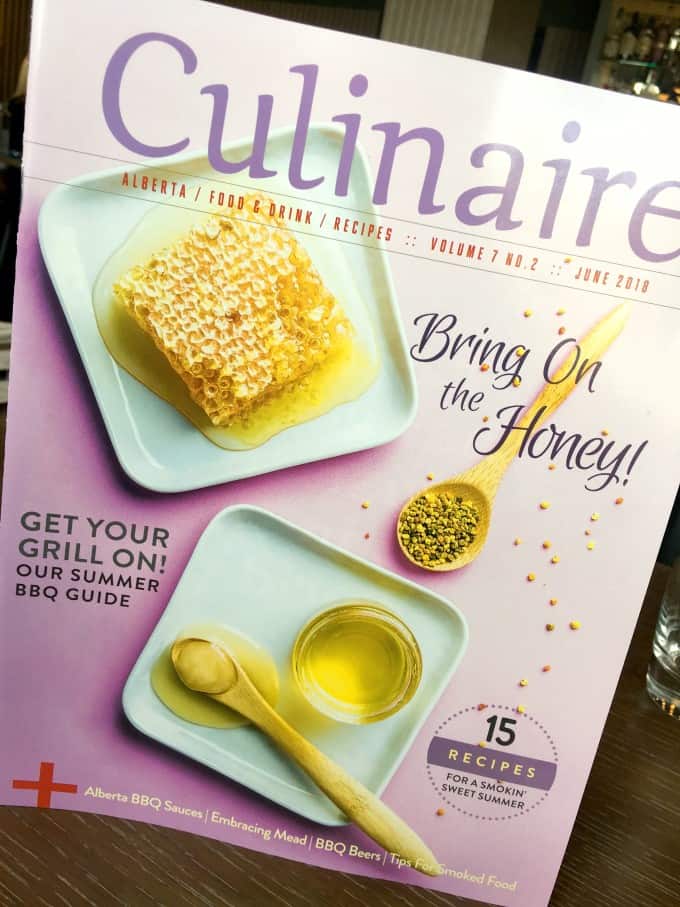 Another one of Linda Garson's ventures is the Culinaire magazine. It is a publication that is put out 10 times per year and can be found in many food and beverage outlets throughout Alberta. The best thing though is that is it absolutely FREE!!
This magazine is filled with articles on dining out, cooking at home, wine, beer, spirits and cocktails. Every edition is chocked full of wonderful articles and interesting finds. Pick one up today!!
The Lovely Linda Garson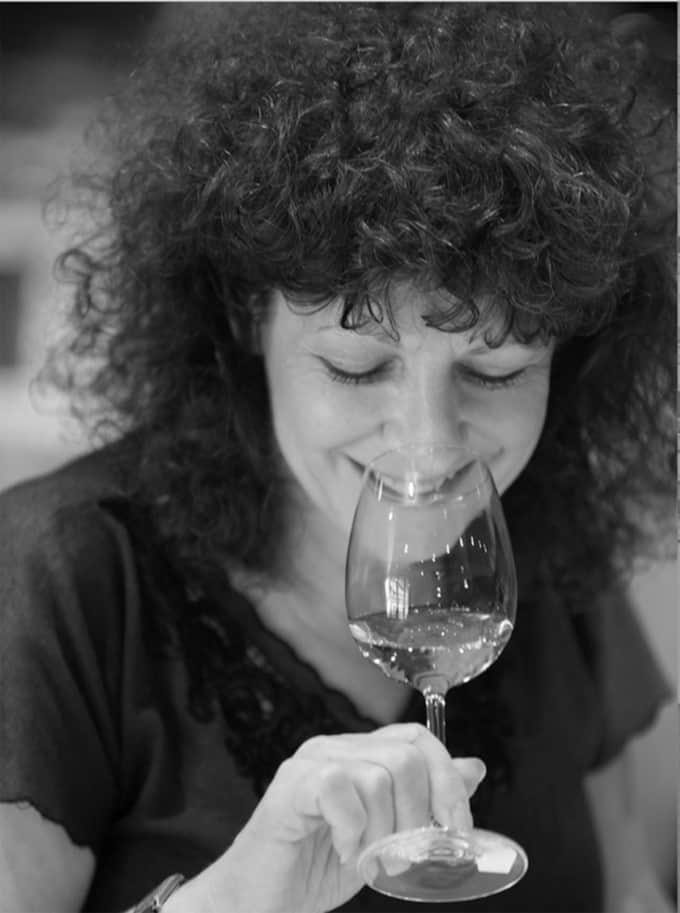 Come and join Linda on one of the many nights she is out and about around town. Vine and Dine events are held at fantastic restaurants in our fine city of Calgary. Each one is unique, informative and fun! She holds about 15 events per month so there is something for everyone!!
Come and follow along with the excitement on Facebook and Twitter.