I am so happy to be guest posting today, at this gorgeous site Magnolia Days. I am a big fan of Renee's site as she is always serving up something inventive, creative and just down right delicious. For today I did one of my favorites for Halloween, Eyeball Truffles. If you know me, you will have seen these ghoulish delectables served at this time of year. Renee also loves Halloween and it is shown in her recent post Chocolate Potato Skull Cake. After I saw that post I knew she would love my ghoulish Eyeball Truffles.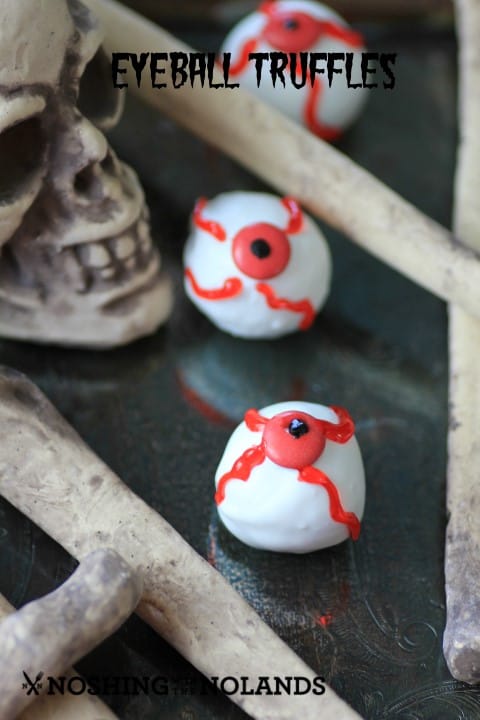 I am a bit of a Halloween freak, I love this holiday so much. It can be so much fun!! You can go all out or do nothing at all, there is no pressure!! Last year I couldn't swing much as we had just moved and went right into a renovation. This year I am back but not as crazed as some years when we have had parties for 100 or more. For those parties I have always made these Eyeball Truffles and they have been one of the first to disappear.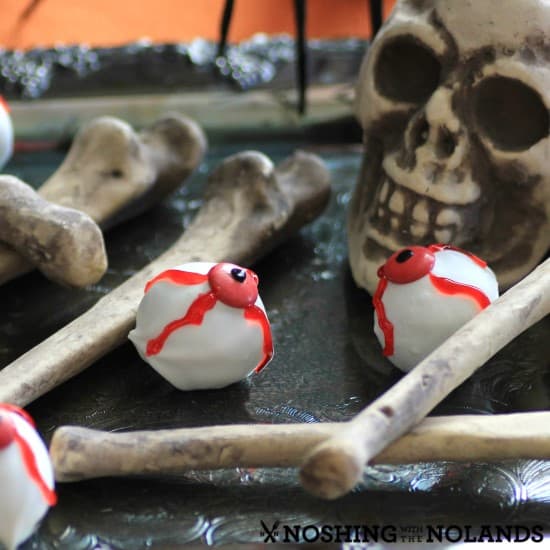 Come over to Magnolia Days for the these scrumptiously ghoulish treats. You can have them whipped up in no time for Halloween. The ingredients will bowl you over, they are so easy and so creamy and good!! Click HERE for the recipe.