Fall Garden Tips to Get You Ready for Winter – Preparing your garden for the cooler weather that comes with fall and winter can help your spring garden look even better.
In most of Canada, there's still a month or more after Thanksgiving where the soil is still workable.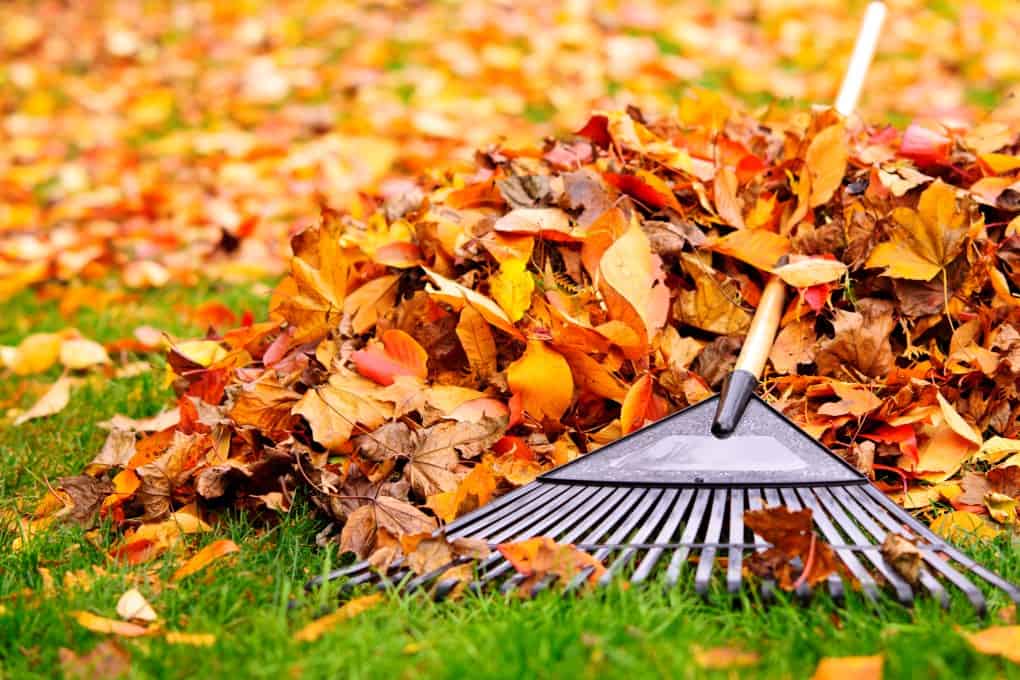 Gardening Tips for Fall and Winter
Once the ground freezes, there's not a lot of garden maintenance you can do so you need to do cleanup while you can. There are also bulbs that need to be planted in the fall.
Plus, your vegetable garden can still be producing right up until the frost hits. Here are some fall gardening tips to help get your garden ready for fall and winter.
Helpful Items for This Post
This post contains affiliate links.
63 inch Adjustable Garden Rake Leaf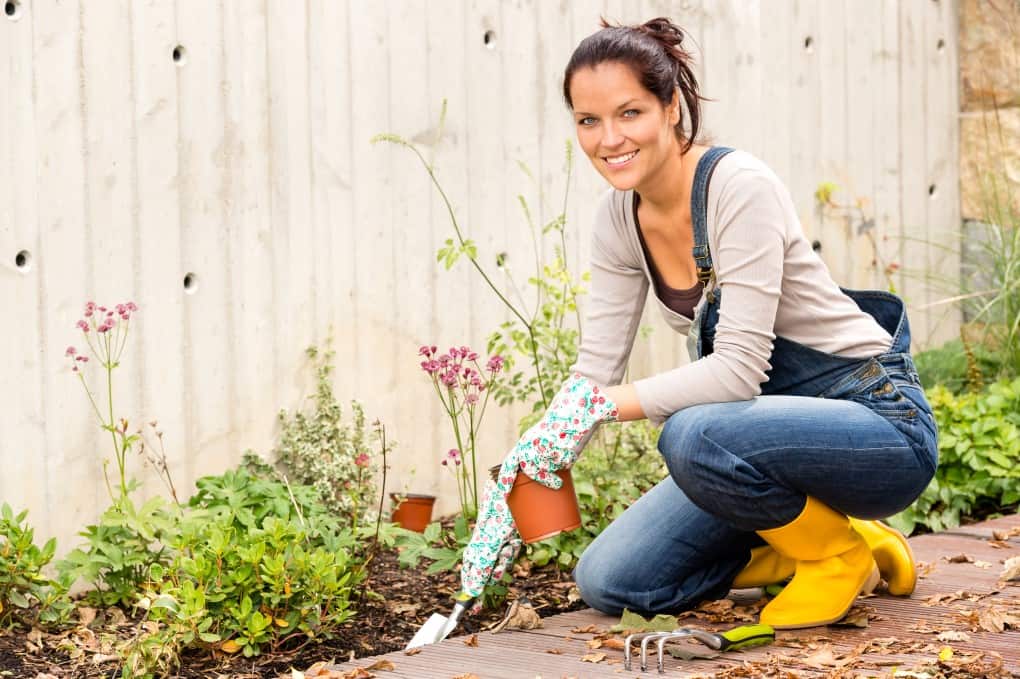 Fall Garden Cleanup Tips
Clean up Dead Plants
Summer annuals don't typically do too well once temperatures drop. Plants that are past their prime can be removed from the garden and put into either a compost bin or a yard waste collection bag.
The woody stalks left after flowers such as Tiger Lilies have bloomed can also be removed and put into yard waste. Don't put plants or weeds that are seeding into a home compost pile as they will spread.
Leave Perennials Alone Until After Frost
While it's fine to pull weeds and annuals that have died, you should wait until there's a hard frost to cut back perennials.
This is because pruning can encourage new growth which will be too delicate to survive winter temperatures.
You can deadhead perennials before the first frost but doing much more than that too early could create more spring gardening work for you.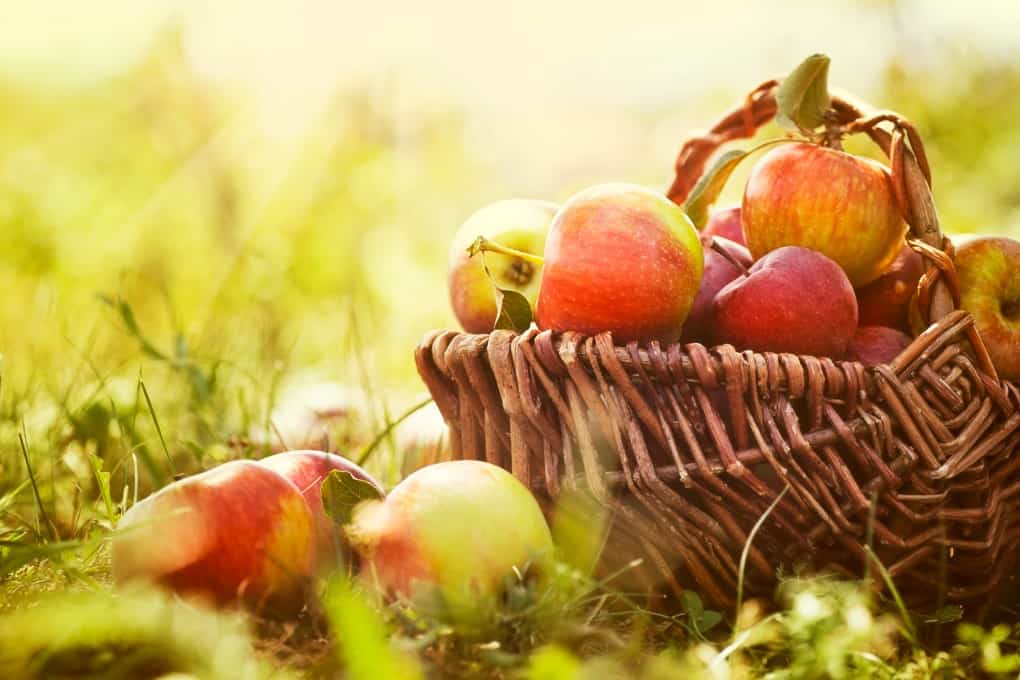 Harvest the Fruit and Vegetables
Fall is harvest time for many root vegetables including carrots, parsnips, radishes, beets, and turnips. It's also when broccoli, cauliflower, and cabbage plants are ready to be picked.
Apples and pears still need to be harvested in late summer and fall. There are still crabapples on my tree also.
You should try to pick all of the vegetables off the plants because overripe, rotting vegetables can invite unwanted critters into your garden.
Make sure to remove stalks and stems in the vegetable garden too. Those tomato plants will do more in the compost bin than in your garden.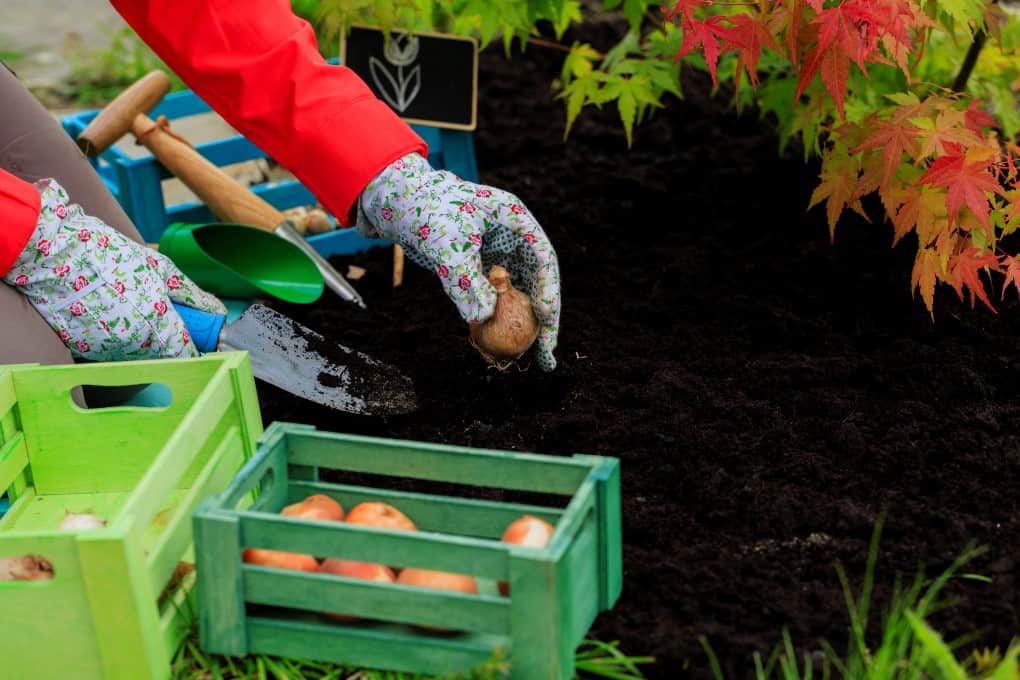 Plant Spring Bulbs
While some bulbs can be planted in the spring, early spring flowers such as daffodils, crocuses, tulips, and hyacinths need to be planted in the fall for the best spring garden.
You want to plant bulbs before the ground freezes but late enough that they won't start growing if there are a few days of mild weather.
Sensitive bulbs such as dahlias that were planted in the spring should be dug out and brought inside for the winter.
Feed the Soil
If you have a backyard compost pile, now's the time for it to shine. Loosen the first 6-10 centimeters of soil with a rake and then apply a 3cm thick layer of compost.
If you don't have a compost pile, you can buy compost or fertilizer. The compost will help enrich the soil over the winter. This will help make your garden even more beautiful in the spring.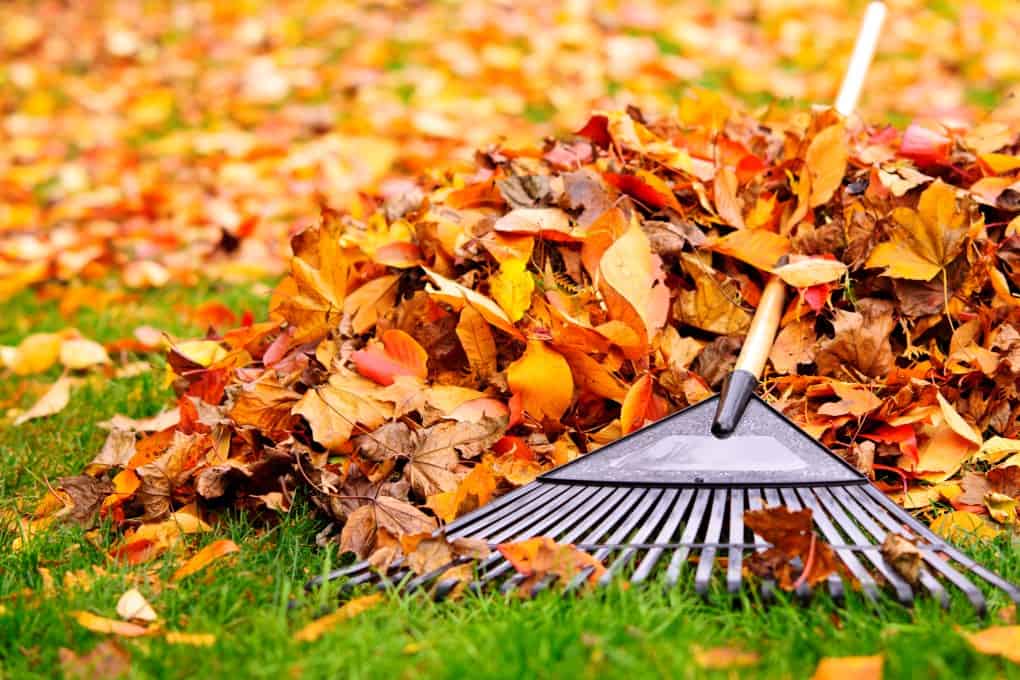 Rake Leaves Right
Instead of raking all of the leaves off of your lawn in the fall, rake about half of them and then mulch the rest with your lawnmower. Then rake the leaf pieces back into the gardens.
The leaves will insulate the plants and the soil from the winter cold. You can do this with leaf pieces you haven't cut up but then you have to rake them out in the spring. Small pieces can decompose over winter.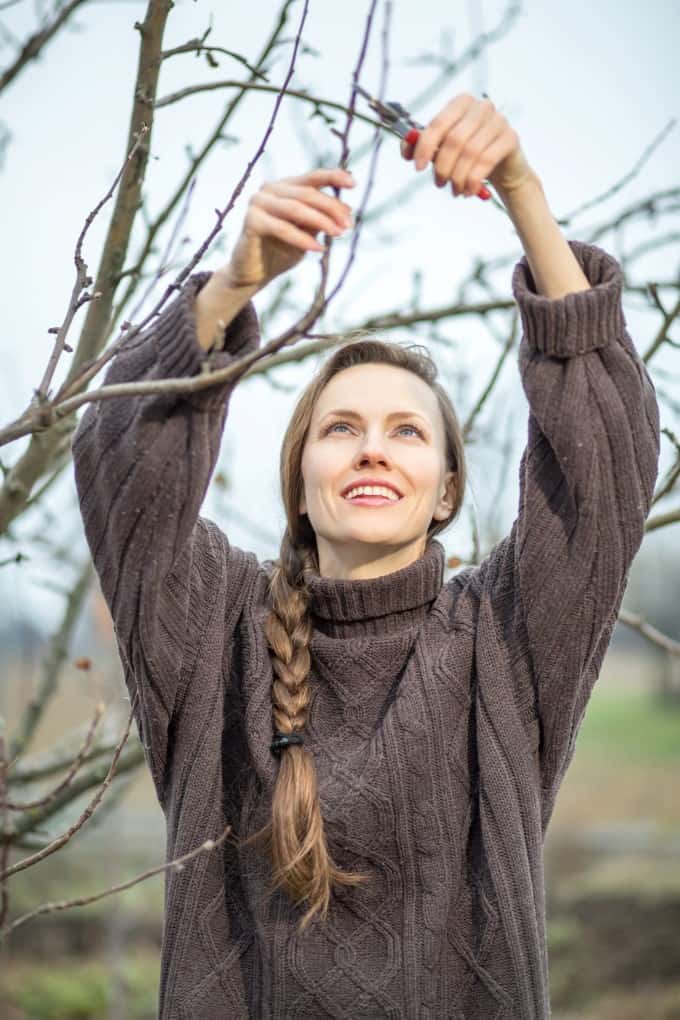 Fall Tree Care
Don't forget your trees!! Especially newly planted ones that could really use your care for fall and winter. Put composted organic material around your trees. This will act as a blanket for the roots, helping maintain moisture, and give a little extra protection.
Give them a really good drink of water late into the fall. If weather permits still continue watering throughout the winter at times of drought.
Pruning some trees in the fall and winter is recommended over spring pruning. Check on your specific tree to see when it is best to prune.
Also, planting trees in the fall is the perfect time as roots will continue to grow giving your tree a good foundation for spring.
Fall Lawn Care
In the fall your lawn is getting ready to become dormant. You won't need to mow near as often but now is a good time to lower the lawnmower and cut the grass shorter.
Normally in the summer, you should be leaving the lawn at about 3″ but now start to lower slowly closer to 1 1/2″.
Take care of those last few weeds so they don't get a head start on you in the spring. Besides raking the leaves you may also want to aerate the lawn. Fall is a good time to do this.
Overseeding is also recommended for a lawn that is getting old and thinning. Lastly, a good fall fertilizer is recommended to keep your lawn vital and strong. Do this early in the season well before the snow is flying to get the best results.
Getting your garden, trees, and lawn ready for fall and winter won't take a lot of time. You should be able to do it in a day or so, but don't be tempted to skip it. By getting your outdoor areas ready for fall and winter, you're helping ensure the success of next year's garden.