Ken and myself we very lucky recipients of an amazing evening of Italian food from Famoso Neapolitan Pizzeria. Steve White, our gracious host for the evening is the General Manager at Famoso Neapolitan Pizzeria Westhills. This is where we enjoyed a feast like no other. Upon enetering Famoso you see a busy restaurant full of happy diners. I don't think there was an empty table the entire time we were there. A young, vibrant and enthusiastic serving staff greet, seat and serve you from the beginning to the end.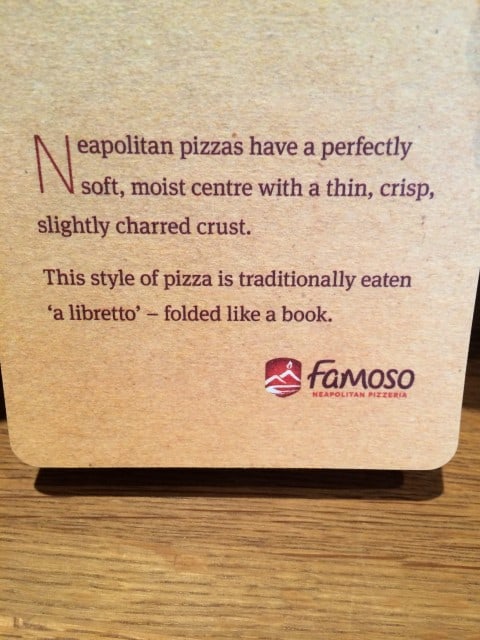 To start off with you learn something, hmmmm, libretto, folded like a book. I will have to try that!!!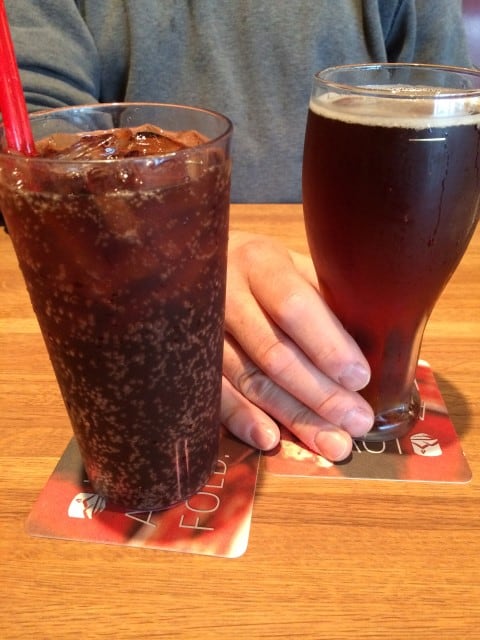 Cold drinks are a must, they have my favorite Richard's Red on tap. I was impressed already!!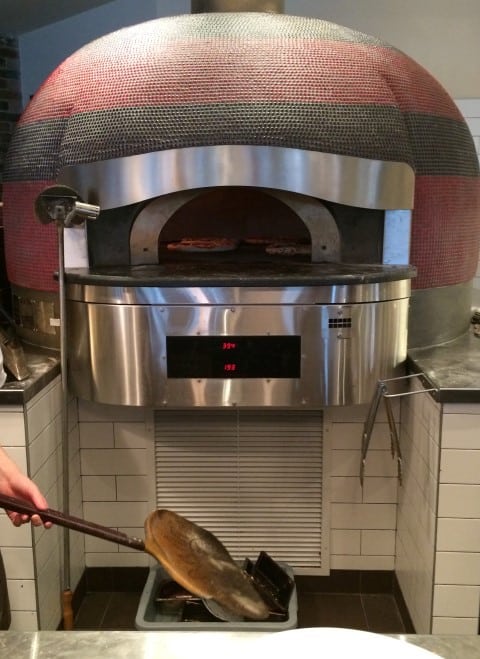 I decided to take a stroll up to the oven for a closer look. The pizzas are only in the oven for 90 seconds, pretty intense heat in there!!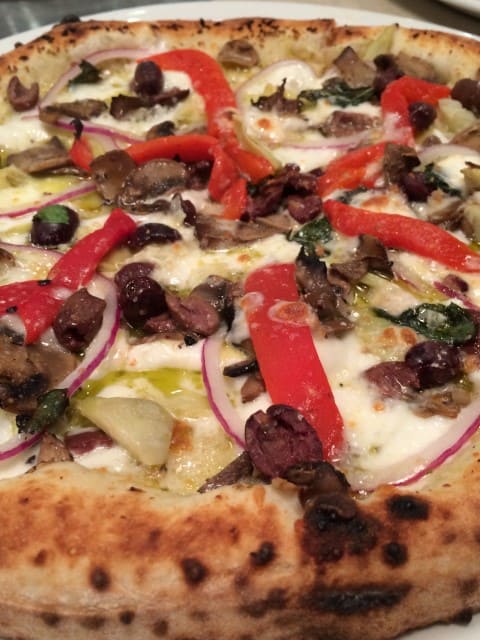 This masterpiece came out while I was standing there!! Real authentic Neapolitan Pizza. The History of pizza is a fascinating read, to know the roots of this very popular dish. This restaurant is not a pizza place but a true pizzeria!!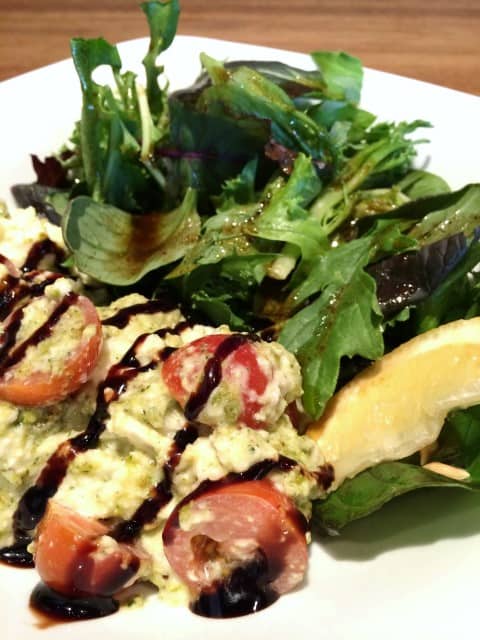 Now our meal started and this was first up, the divine and I mean DIVINE Pesto Caprese Salad!! Soft as air, Fior-di-latte (fresh mozzarella) with pesto, greens, tomatoes and balsamic glaze. I am drooling thinking about it again!!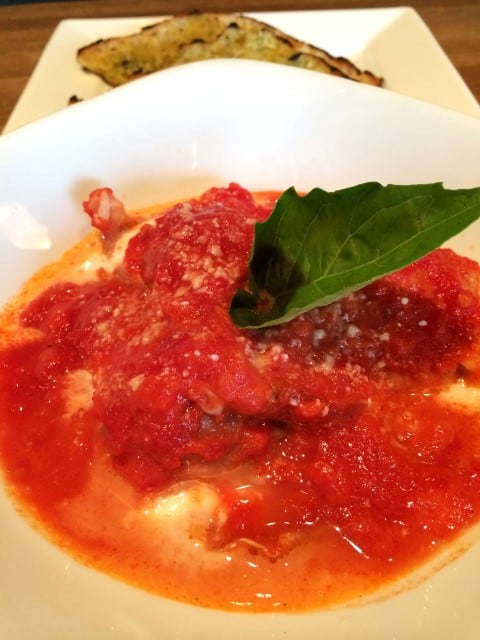 I didn't think mozzarella could get much better than when it was presented in that last dish but heavens this is a strong contender!!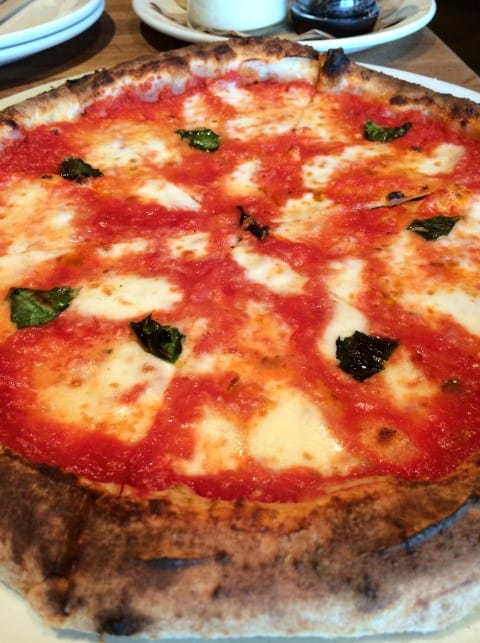 I was very sated after those two appetizers but I hadn't even had the pizza yet. First out comes my absolute favorite, the classic Margherita Pizza. I had to take some of this home for Amber she adores it, so simple, so perfect!!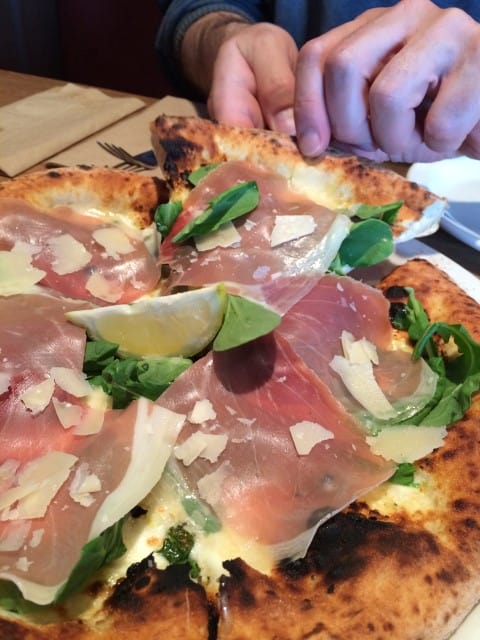 Proscuitto Arugula Pizza was up next. This pizza has a special spot in my heart!! I love just a touch of meat and the fresh shavings of Parmesan and the peppery arugula all play so well together. Gorgeous pizza!!!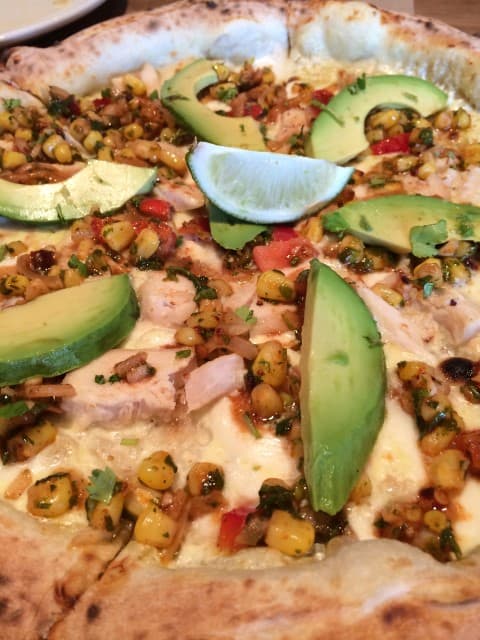 The pizzas just kept coming!! Totally amazing!! This is their summer pizza, Don Andreas Pizza. The pizza is loaded with creme fraiche, fior-di-latte, roasted chicken, corn and chipotle salsa, avocado, chopped cilantro, lime wedge, and a side of Valentina hot sauce. I loved this pizza with the spicy sauce for dipping!!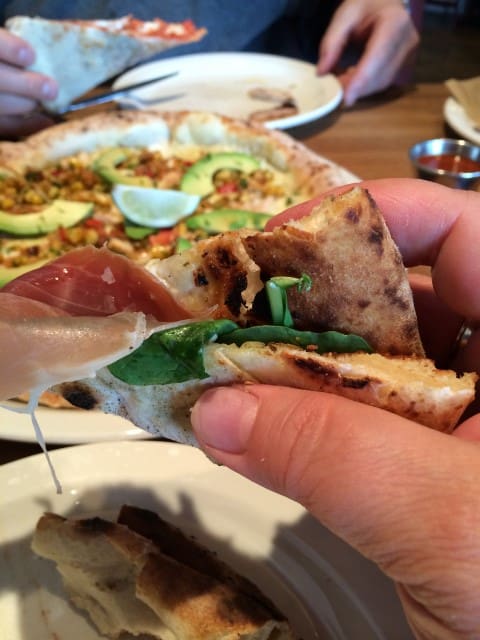 Okay, now I needed to try the fold, the "libretto". It works ideal with this type of pizza!! This is exactly how I like pizza, thin crust, fresh, excellent quality toppings. Doesn't get much better than this!!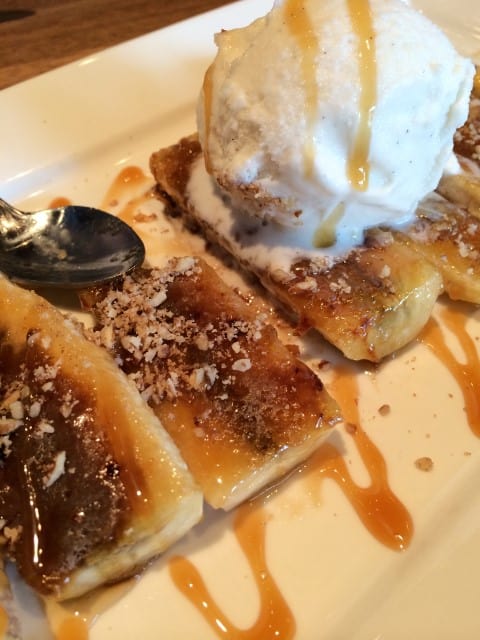 Not done yet, there was still dessert, did I dare??!! Who can resist their Dolce and Banana, first off I adore the name. Secondly the crispy brown sugar on top of warm bananas with the most exquisite of vanilla bean gelatos, pecans and caramel sauce was calling to me, screaming actually. Amber, our daughter also got one of these desserts wrapped up to enjoy at home!!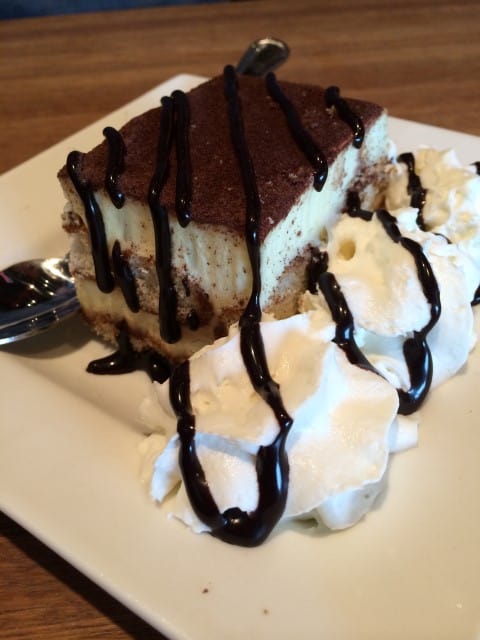 Ken indulged in the Authentic Tiramisu, and said it was excellent. What an amazing meal, truly memorable!! We want to thank Steve White for his over the top generosity and amazing food and Stuart Karol for setting all of this up. Famoso Neapolitan Pizzeria has many locations across Canada and are expanding with new franchise opportunities.