Flower and Wolf Calgary
Flower and Wolf Calgary is the new restaurant in the Sheraton Suites Calgary Eau Claire. We were invited down to this location to sample some of the new menu by Cole Glendinning, executive chef. Chef Glendinning and his team focus first on local produce, poultry and meats with a commitment to sustainable Canadian Seafood from Canadian waters.
Cole's philosophy on the menu is to bring "big, bold flavors cooked with talent and love focusing on great ingredients and great people!" Sounds wonderful to me, let's dive in!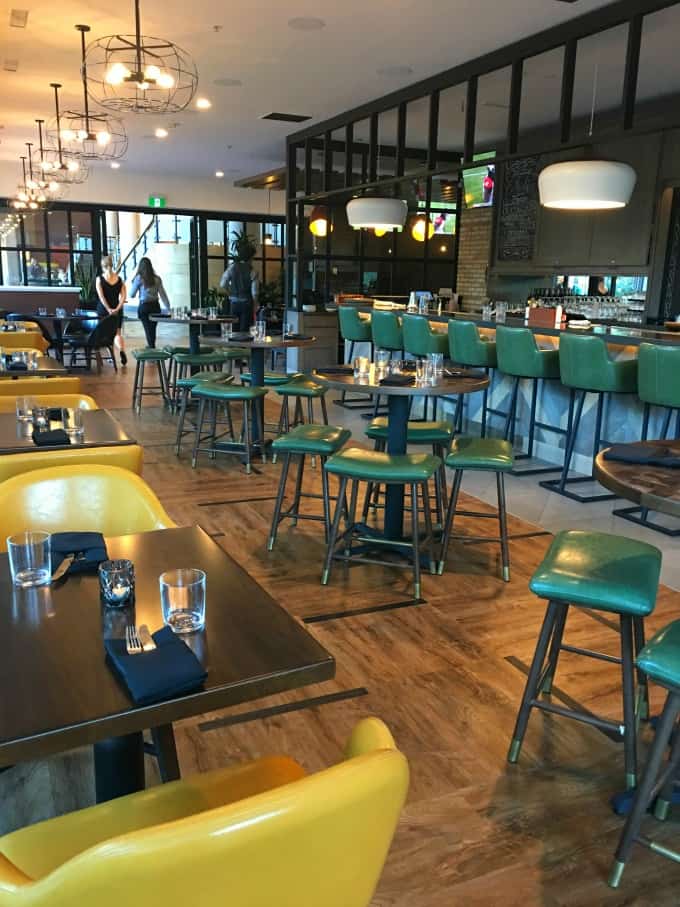 The new space is modern, colorful, bright and inviting. There are many separate rooms for you to enjoy dining in also. Perfect for a business luncheon or dinner or to meet up with friends and family.
The colors change up in this area and I love the different vibe in here to watch a game. It would be the perfect place to chill after a long day. I hadn't been down to Eau Claire in so long. It is such a pretty area to explore in.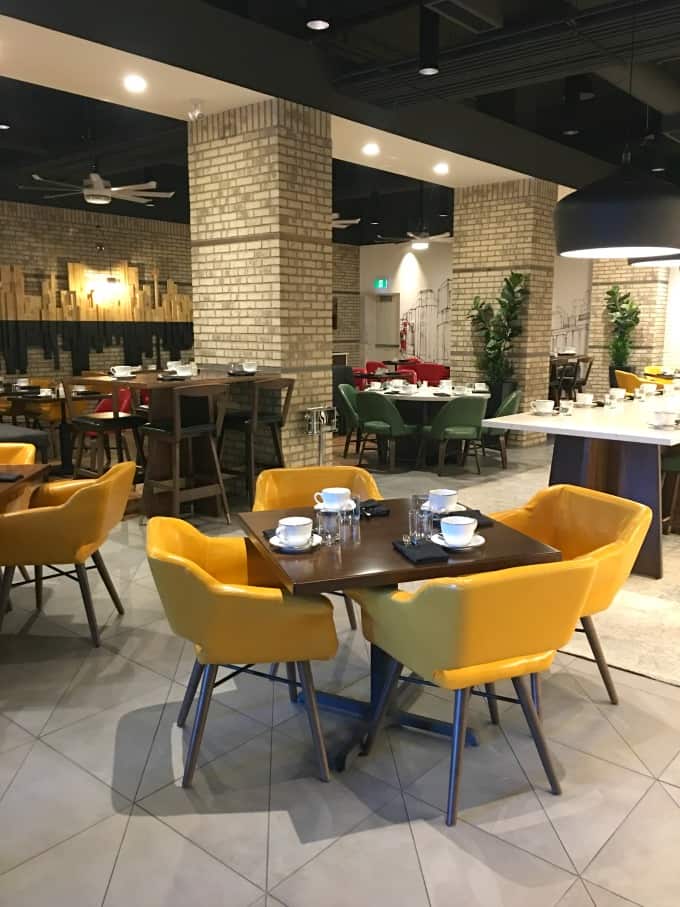 As you walk past the TV area I just showed you it opens up into this great space. This is for breakfast at the current time but they will be serving all meals here soon.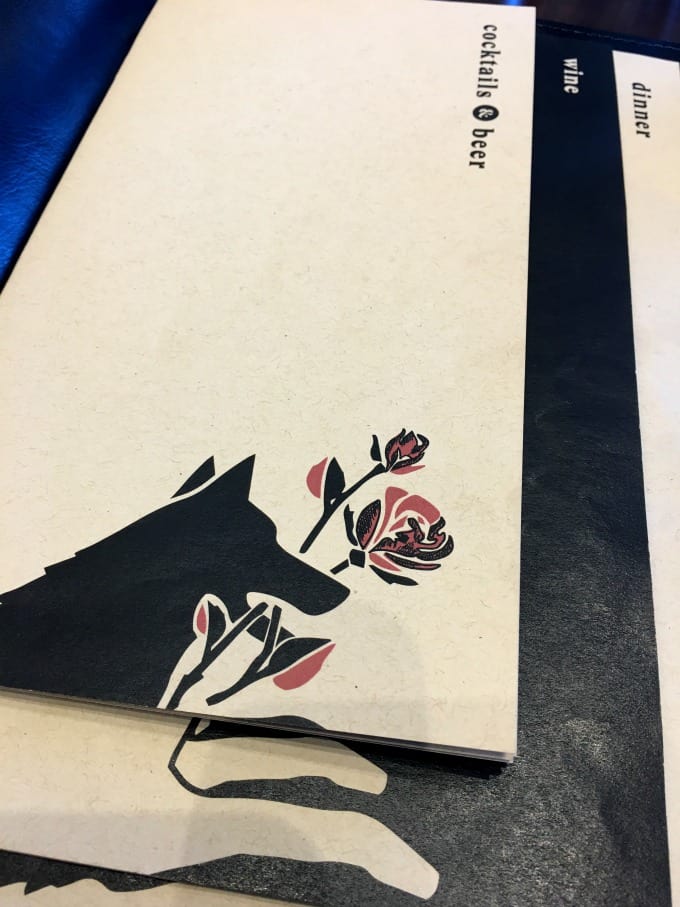 We dined in a little nook all the way back to the other side with a lovely view of Eau Claire. I had to show you the menu. I love how it starts off.
Cocktails and Appetizers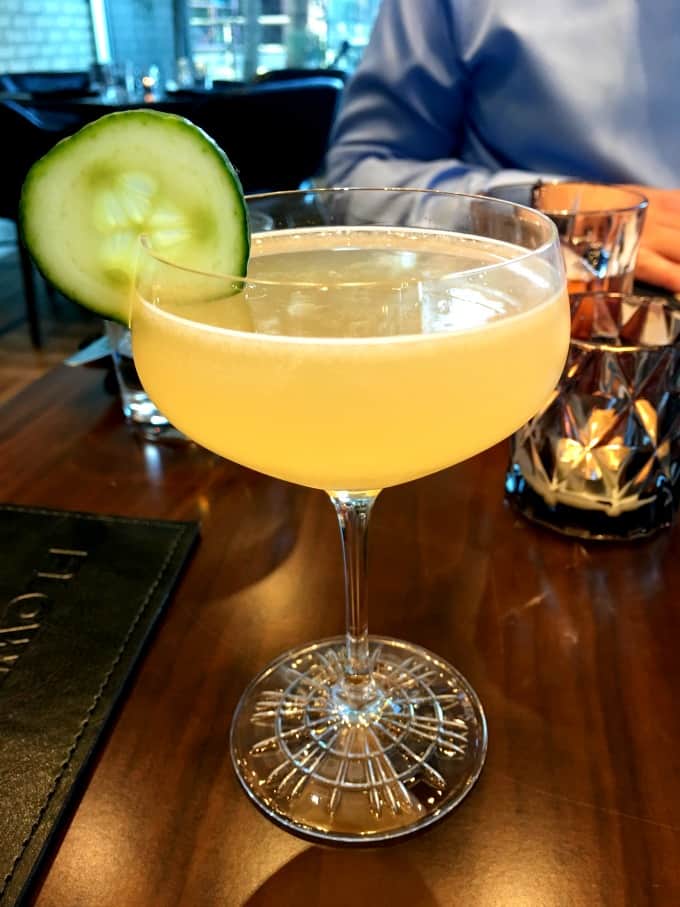 To start the evening off I ordered a Cucumber Gimlet which consists of Tanqueray Gin, St. Germain Elderflower liqueur, fresh lemon juice, fresh grapefruit juice, fresh cucumber and simple syrup.
They have a very extensive drink menu with a massive selection of alcohols to choose from.
The service was very good also with friendly, helpful staff. The dishes were brought out at the right speed and the seating was comfortable and private feeling.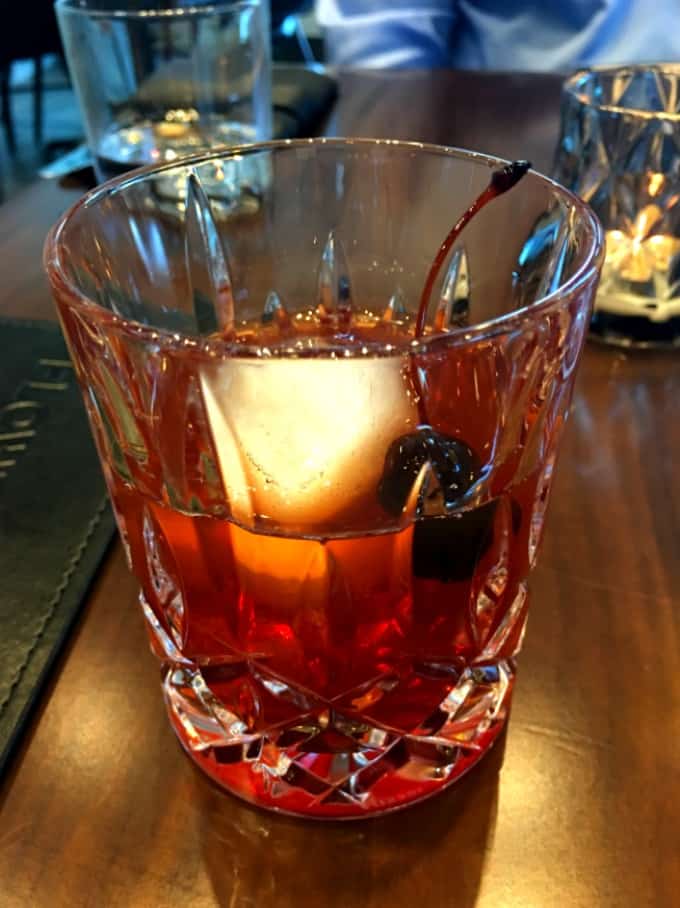 Ken had an Old Fashioned and you can even choose the bourbon you would like.
ORANGE SPICED OLD FASHIONED
Xocolatl mole bitters, Angostura bitters, and orange spiced simple syrup. Jim Beam Bourbon Bulleit Bourbon 9 Basil Hayden 12 15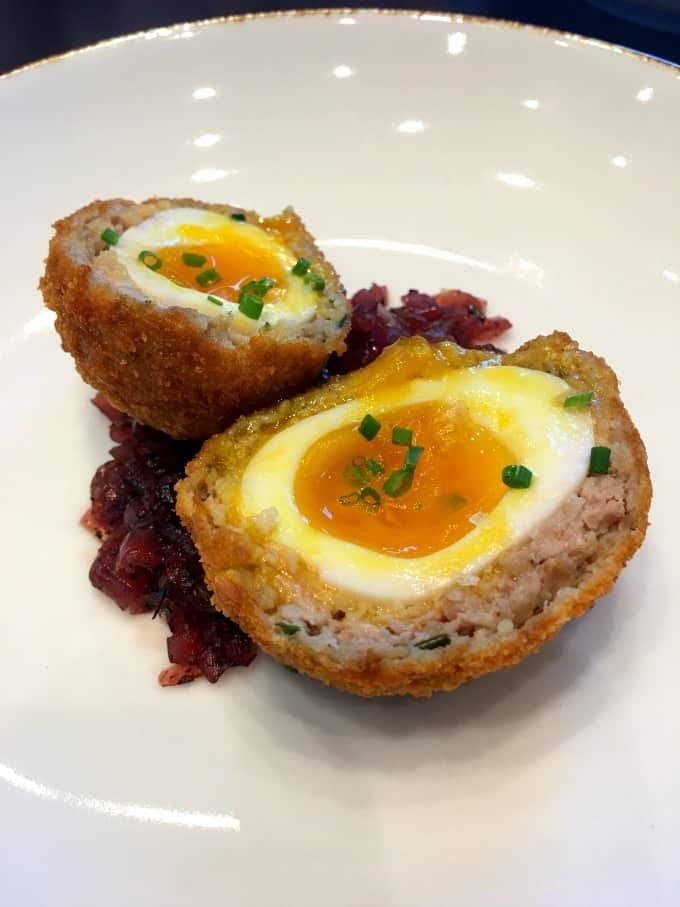 You do not see Scotch Eggs on the menu all that often here so I knew I wanted to try these. Served with a truffled red onion jam they were truly amazing and a great price at $6 too.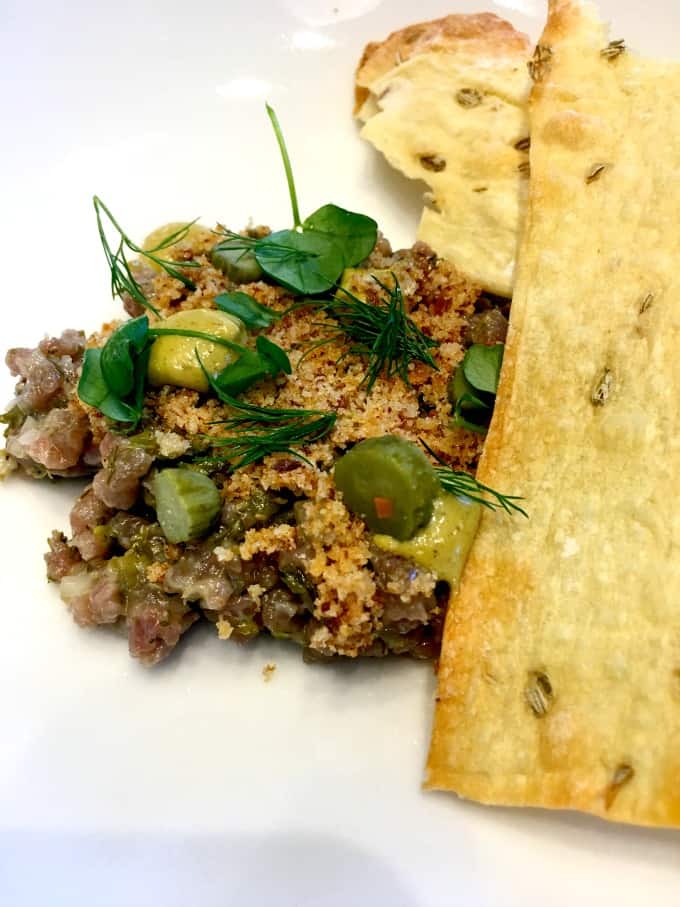 The Beef Tartare is different than I have had before as it is kind of marinated. In saying that it is delicious and was gobbled down in no time.
It is served with oyster aioli, dill, capers with fennel crackers.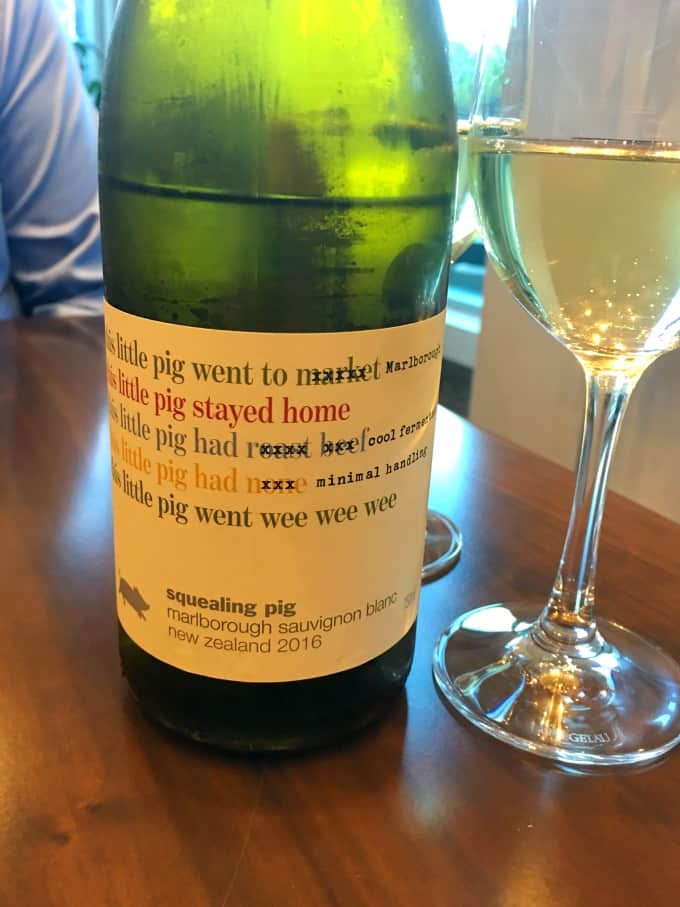 If you like a Sauvignon Blanc this Squealing Pig is highly recommended. We loved it with our meal and even with beef!
Entrees and Sides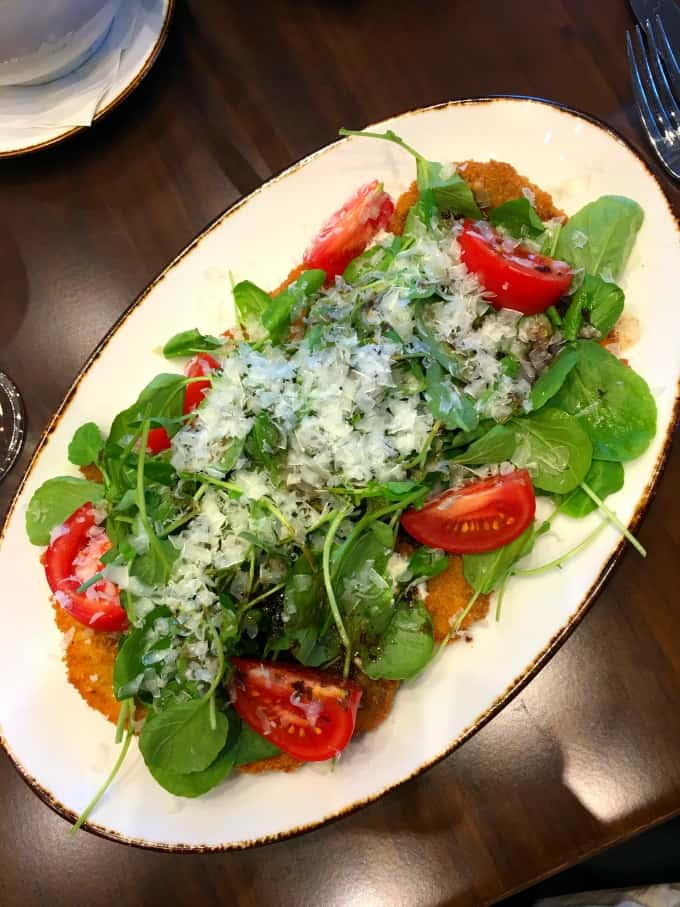 The Veal Schnitzel had me drawn in as it is served up with cherry tomatoes, basil, watercress, pecorino and balsamic vinaigrette. This could easily be a sharing dish, as for me it was lunch the next day too.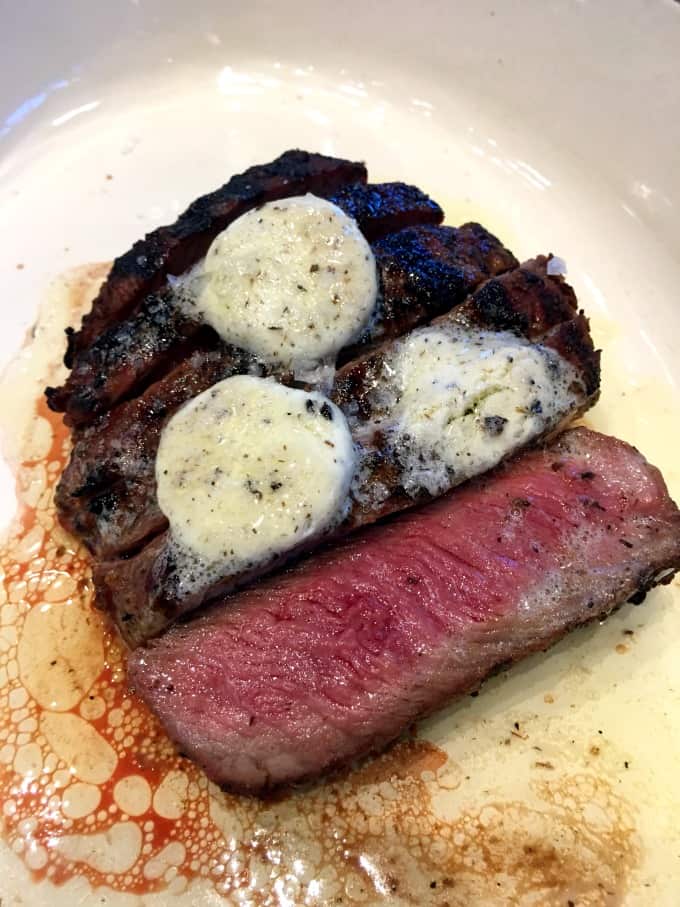 Ken ordered an 8 oz. Top Sirloin with a truffle butter. You also have other options for toppings like salsa verde, smokey BBQ, veal jus, and brown butter vinaigrette. The steak was cooked to perfection as you can see!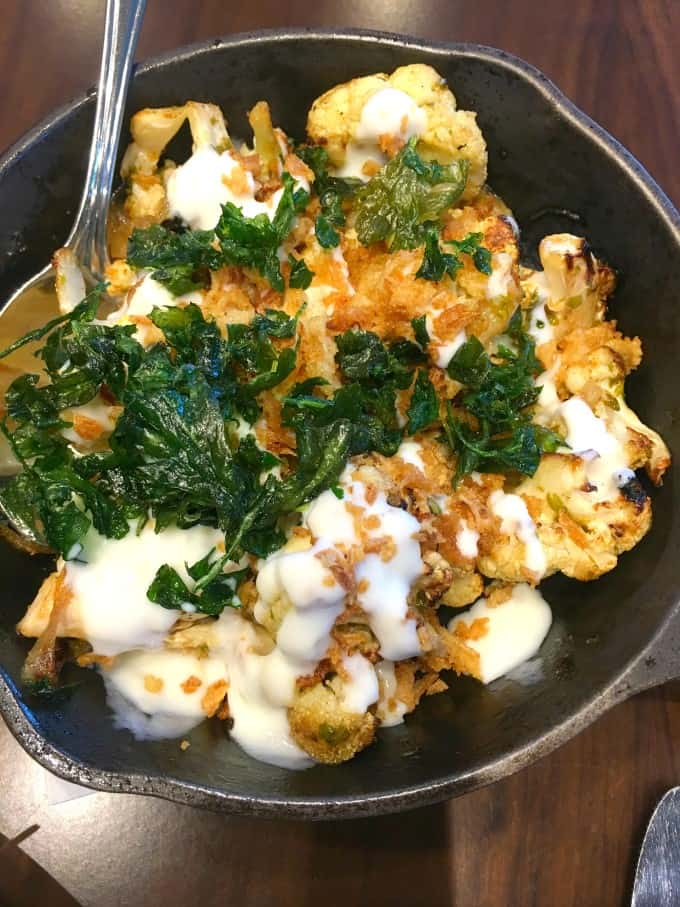 The steaks come a la carte so Ken ordered up two sides to go with. This Cauliflower is served up with lemon yogurt, cumin vinaigrette and caramelized onions and pretty damn amazing.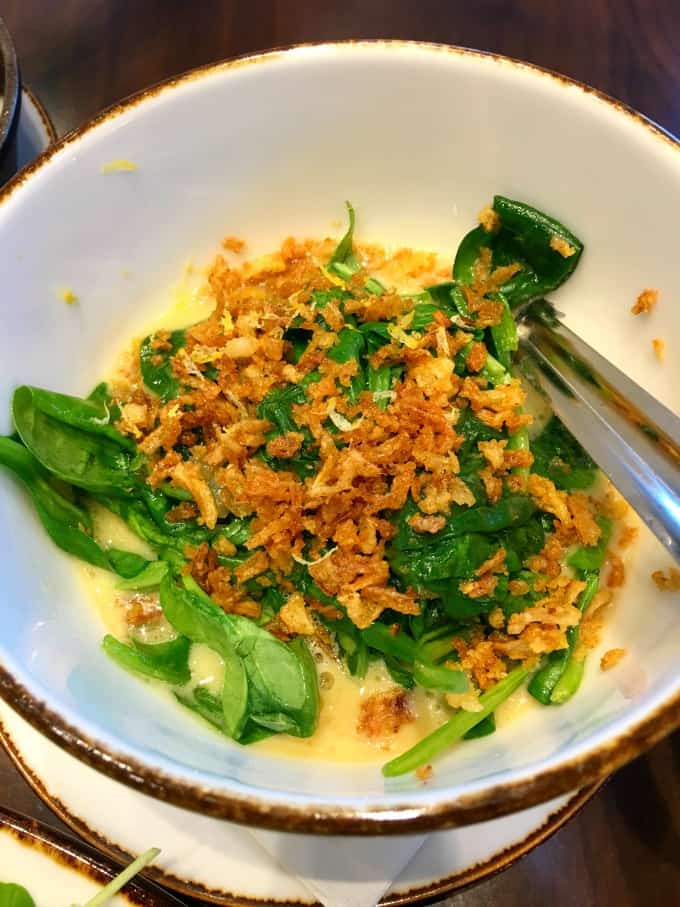 The Spinach was just as delicious and served up with yuzukosho butter and crispy shallots.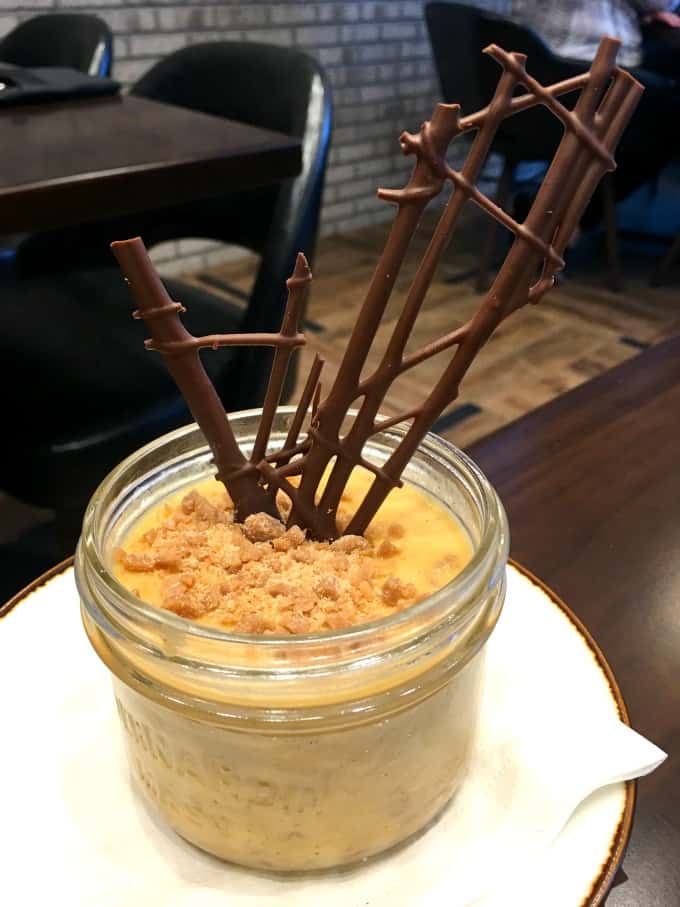 With a doggy bag in hand we opted to try a dessert too. Salted Caramel Pudding caught my eye with milk chocolate and salted caramel crumble.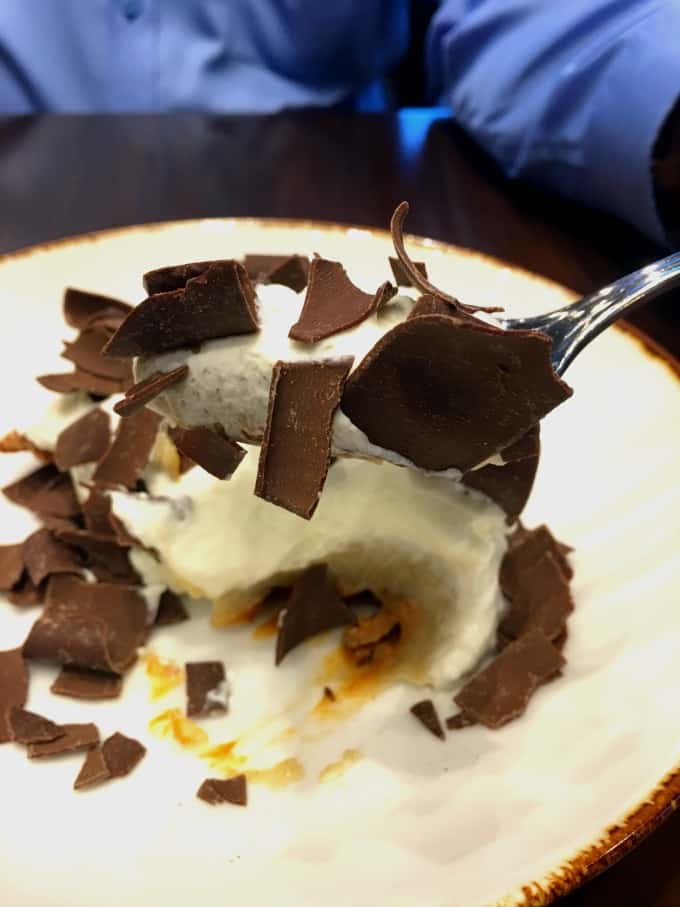 I had asked the sous chef when he popped out for a visit which dessert to pick, this one, the Banoffee Pie or the previous Salted Caramel Pudding.
Well, don't they bring out both!! After a few delicious tastes we brought this home for Amber and she had eyes rolling in joy eating both of these.
We had an amazing experience at Flower and Wolf Calgary and can't wait to come back and try some other items on the menu!
Flower and Wolf Calgary can be found also on Instagram and Facebook.