The Blues Can Blues Mobile
Continuing on with our segment on Food Trucks, today we bring you The Blues Can Blues Mobile. A food truck specializing in good ol' New Orleans cuisine!! Jambalaya, Po Boy Sandwich, frogs legs, sweet potato fries and fried pickles. I had to try something from this food truck for sure.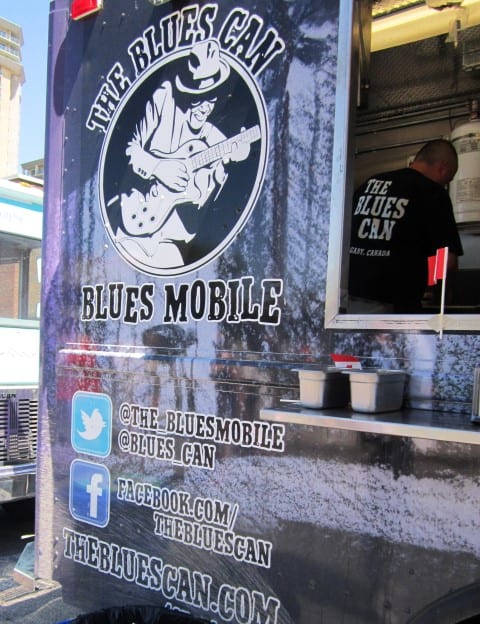 Here is their menu, have you tried frogs legs? I have a couple of times the last time was in Turks and Caicos, tastes like chicken, no really they do!!!
They have other great options like the classic Andouille sausage, catfish, pulled pork and Jambalaya. Lots to choose from for a food truck.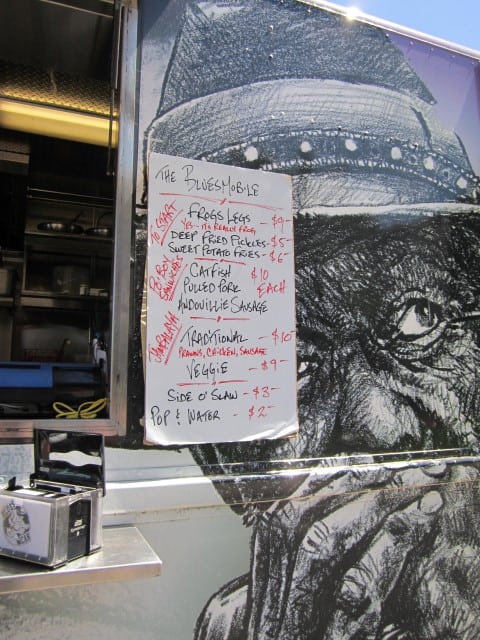 Their fried pickles caught my eye, Ken has been making these and they are so good. Had to try theirs!! Never had them done in strips before, always like chips.
These were good with a little spicy dipping sauce. Crisp, sour, spicy, these were so good, YUM!! Now seeing them again I want them again!!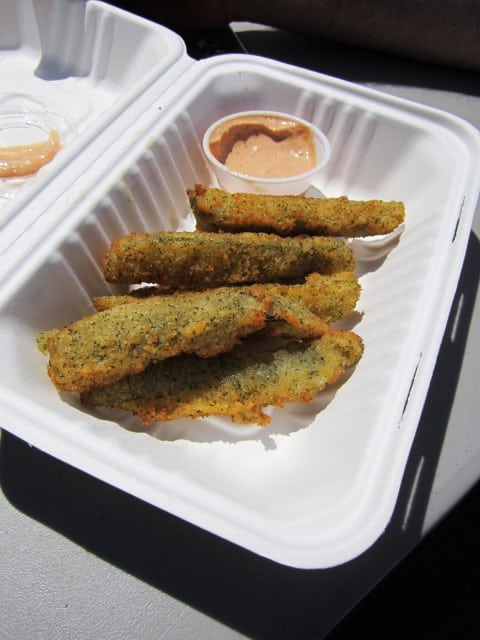 Ken went and grabbed a Pulled Pork Po Boy from them too and really enjoyed it. A drool worthy option!!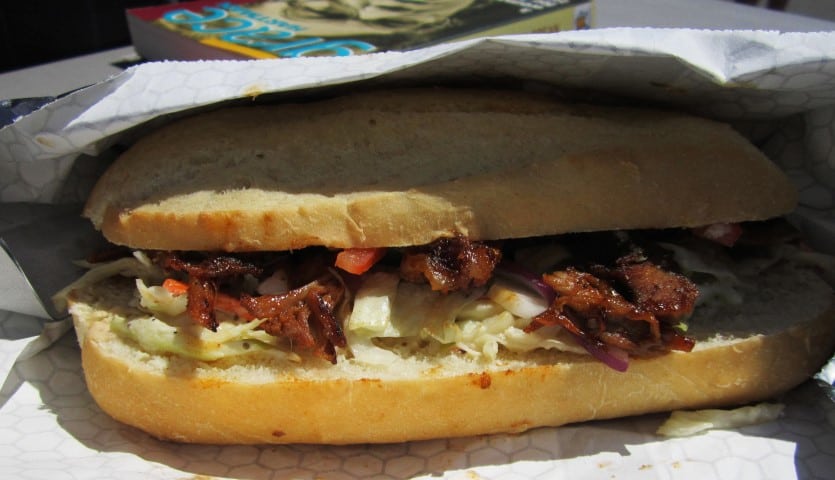 What a great way to have a quick meal. Check them out the next time you see them around town. YUM!!