Freezer Breakfast Burritos
Are you always in a rush in the mornings and never seem to provide your kids with a healthy breakfast. Making these Freezer Breakfast Burritos ahead of time, gives you the peace of mind that your kids will start the day off right! This post first appeared over at Real Housemoms, where also I'm a contributor.
Burritos stuffed full of all your favorite breakfast items, sausage, eggs, peppers, cheese or whatever you fancy to put in them. Then they are frozen, wrapped in foil and are ready when you are for a fabulous breakfast. Two minutes in the microwave is all it takes to have a quick and delicious breakfast for you and your kids!!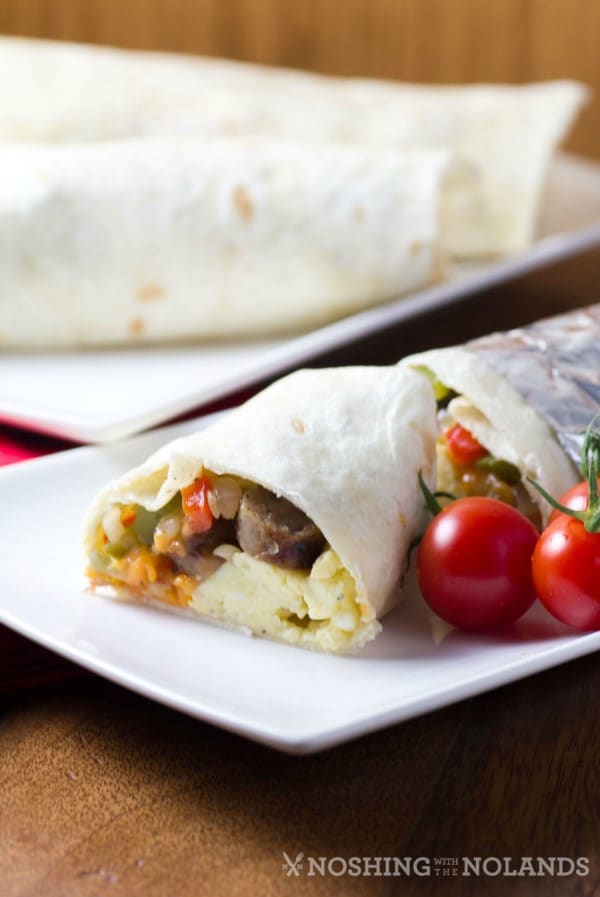 Ken loves a great quick breakfast and so does Amber. She is very lucky to have a dad that will happily make these for her anytime. Both of them and myself really enjoyed the quick convenience of these wonderful burritos in the morning. They will give your kids a great protein boost to help them study hard at school and carry them easily to lunch time.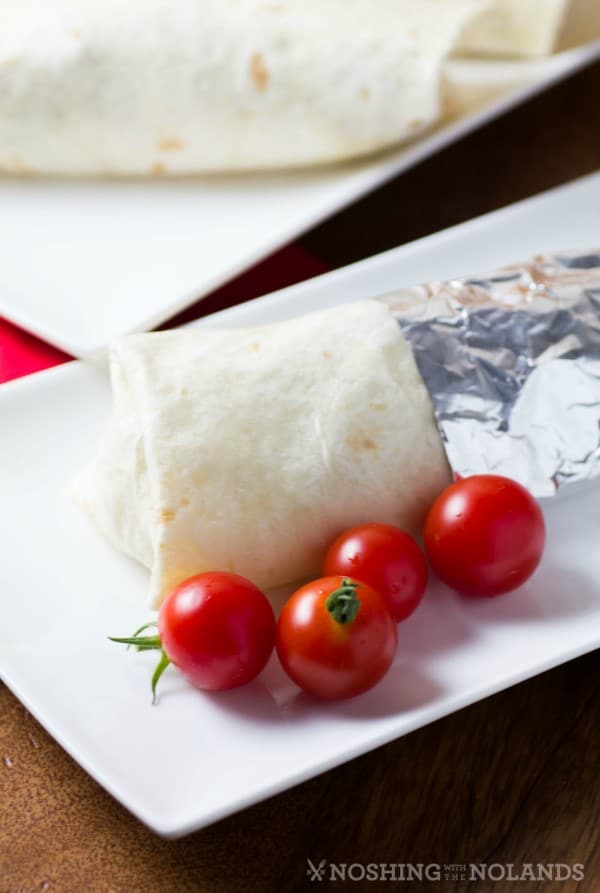 Serve some fresh veggies or fruit on the side and you have a complete meal. I like the idea of making mini ones also for the little kids. They would love these too!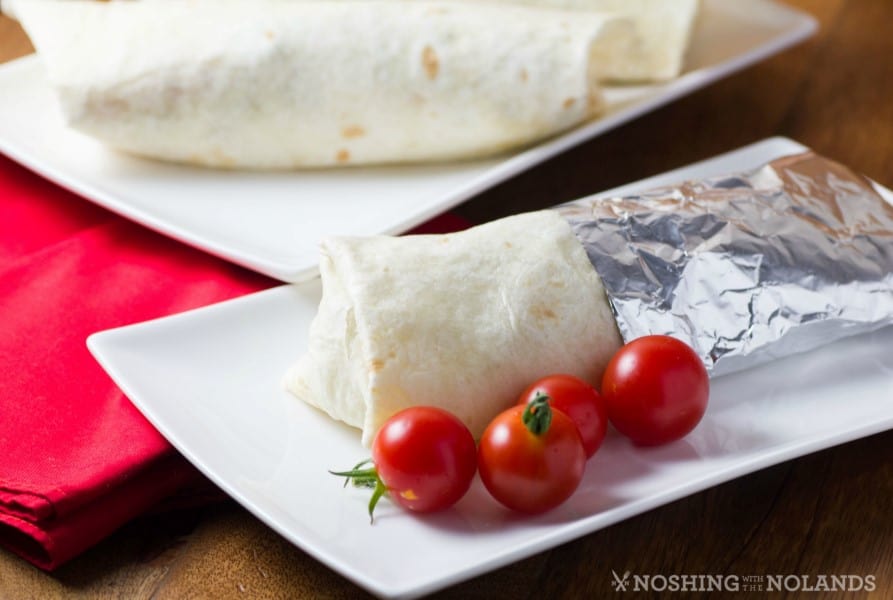 Wrap a paper towel around these when you are microwaving to help catch the condensation. It keeps them from getting soggy. They then come out perfectly from the microwave.
The Recipe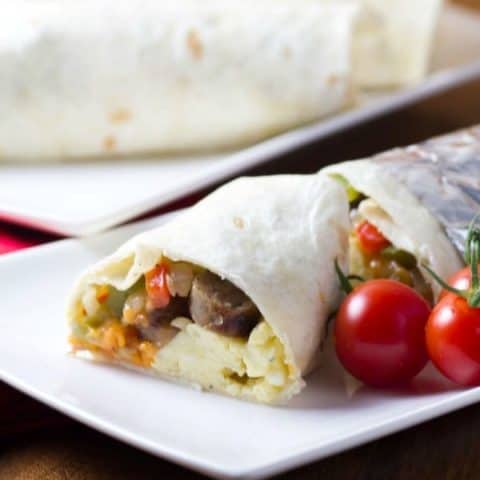 Freezer Breakfast Burritos
A fantastic breakfast burrito that has all the convenience for a quick but healthy way to start the day!
Ingredients
14 small maple breakfast sausage
1 red bell pepper, diced
1 green bell pepper, diced
1 medium onion, diced
2 Tbsp. canola oil divided
Salt and pepper to taste
2 cups grated cheddar cheese
11-12 large eggs
10 large tortillas
Instructions
Cook the sausage and then let cool and slice into small pieces. Cook peppers and onions in a medium skillet with 1 Tbsp. canola oil. until soft but not browned. Salt and pepper to taste.
Beat eggs with 2 Tbsp. water, salt and pepper to taste. In the same pan add another Tbsp. oil and scramble eggs until soft (don't overcook them).
To build the burrito, divide the amounts by ten, first lay in the eggs, then top with sausage, peppers and onions and top with cheese. Roll up tucking in the sides. Freeze on cookie trays and wrap in foil and place in freezer bags. When ready to use, unwrap from the foil and loosely wrap in a paper towel and microwave for 2 min. or until hot, let sit for 1 minute before serving.