Freezing Farmers' Market Vegetables
Disclosure: I was compensated with product for this post. All opinions and experiences are my own.
Do you love going to the Farmers' Market and buying up fresh wonderful produce at its prime? I know I sure do and I always buy too much! So I decided to start Freezing Farmers' Market Vegetables so that I will be able to savor the season even longer. Freezing vegetables at their prime locks in all their goodness. With a little forward thinking you will be able to enjoy them so much longer.
The key to all of this is using Hamilton Beach's NutriFresh™ Vacuum Sealer. This small, very convenient appliance can be used for everyday vacuum sealing, saving you money and keeping your food fresh.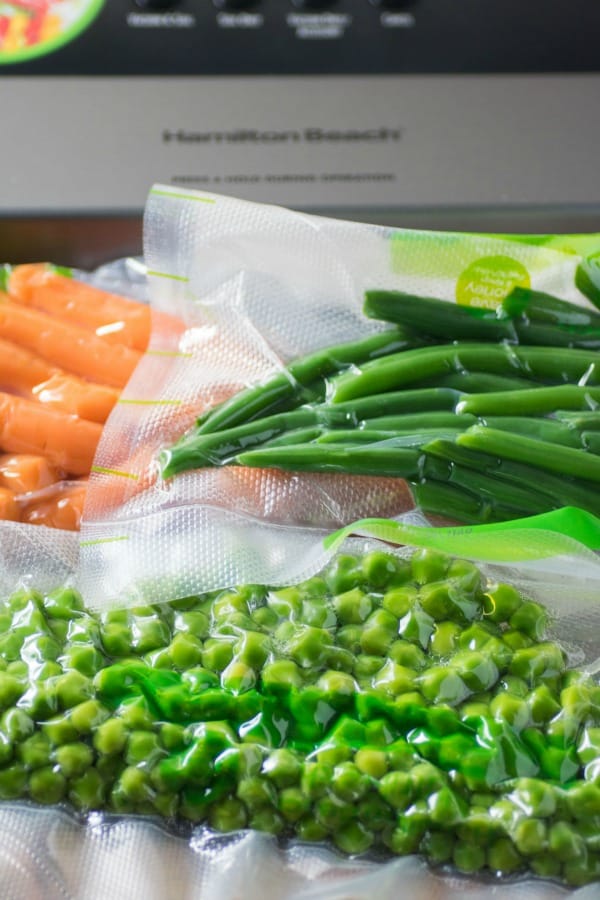 Here I have blanched and vacuumed sealed three very common Farmers' Market vegetables, peas, carrots and green beans. Some of my family's favorites.
Hamilton Beach NutriFresh™ Vacuum Sealer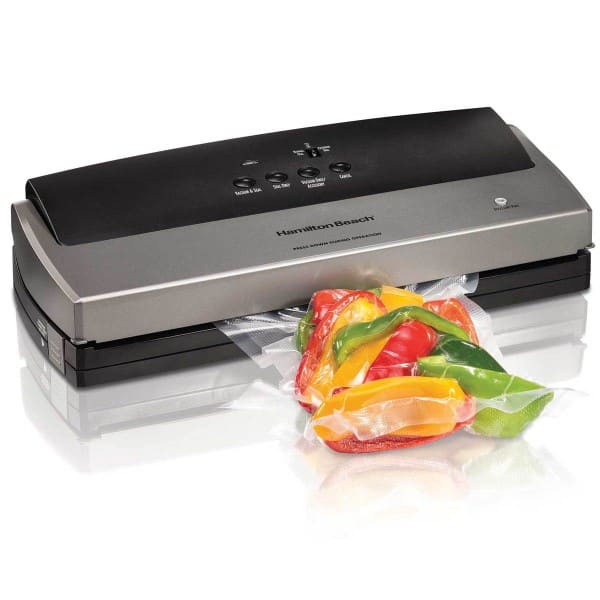 The key to vacuum sealing is getting the air out that deteriotates your fresh produce quickly. When freezing, vacuum sealing prevents freezer burn and keeps your veggies and meat perfectly fresh looking longer.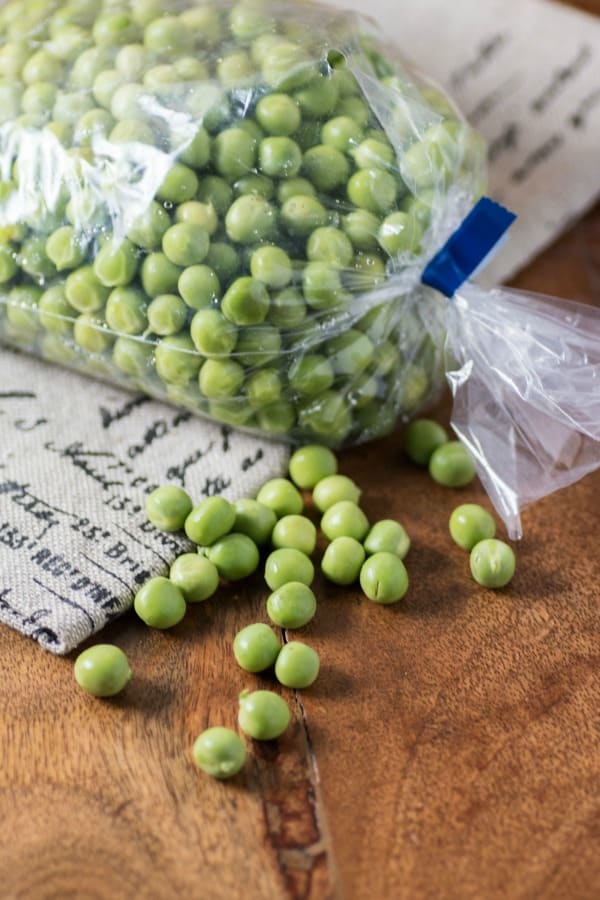 At the Farmers' Market I found peas already shucked. Although I have to say I do really enjoy shucking them too. Something that I did loads of as a kid, peas were one of my dad's favorites!! For the peas they only took a 1 minute blanch in boiling water.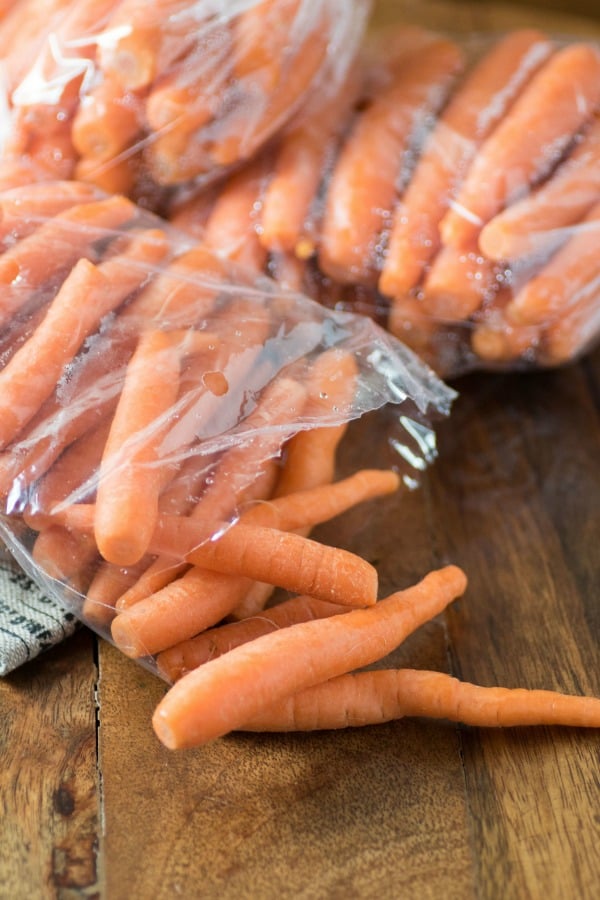 Carrots are another great find at the market and at this time of year there are lots of baby carrots around. These don't need peeling either. A blanch for 5 minutes keeps these size carrots still tender crisp for freezing.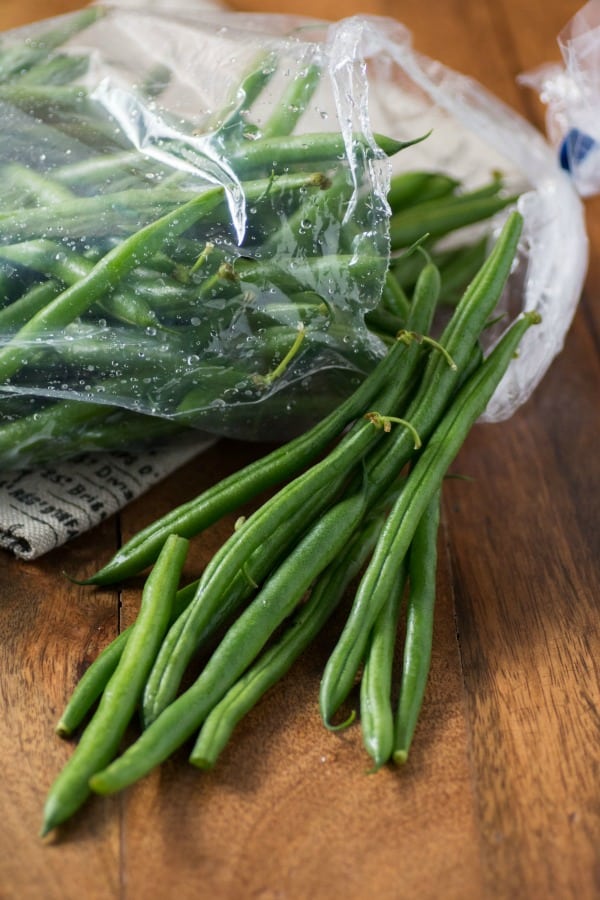 Green beans are another family favorite. These were more of the size of haricot verts which I akin to a tinier bean. Just 1-2 minute blanch is all these needed. If your beans are medium I would go 3-4 minutes and for large 5-6 minutes. Cook one or two and test them first.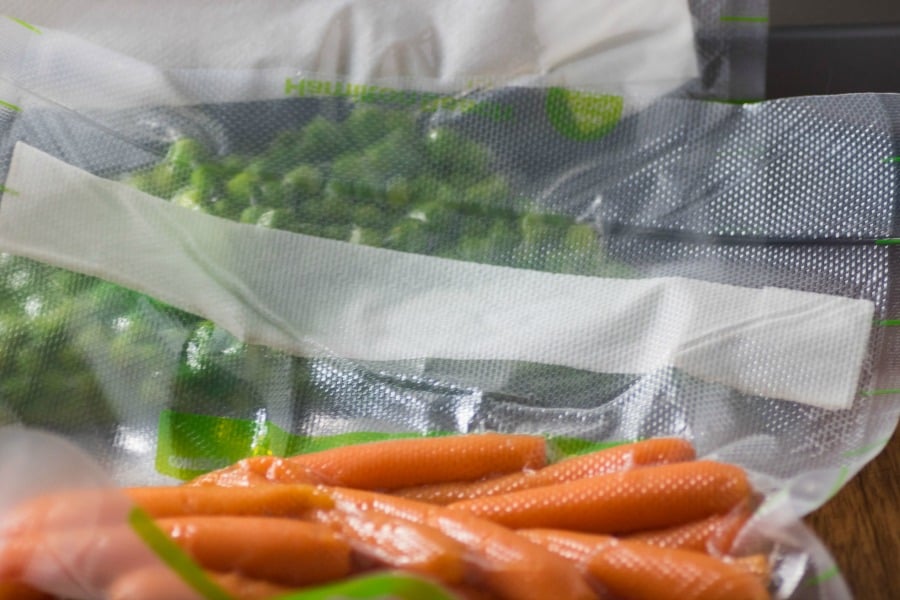 After the vegetables are blanched, drain them well and pat dry with paper towels to get out some of the moisture out. For the Hamilton Beach vacuum sealer when doing moist items you must add a 2″ long paper towel that is folded lengthwise in half. This creates a barrier for any moisture being sucked out and allows the machine to stay dry and properly seal.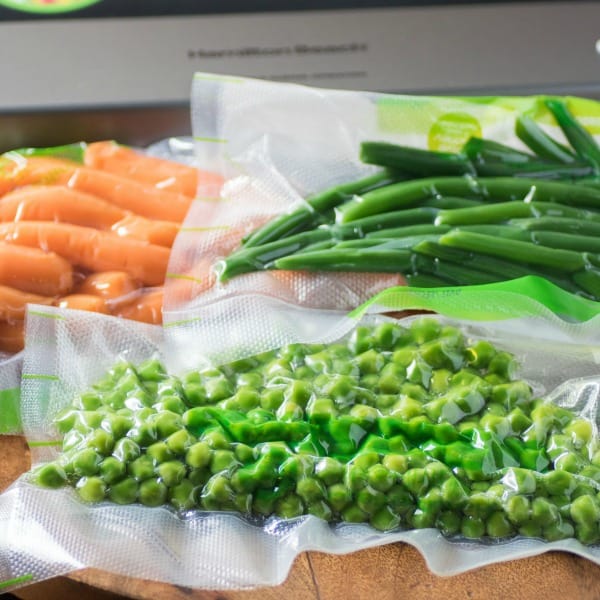 Here is a convenient guide to freezing more vegetables and some fruit too!