Freshii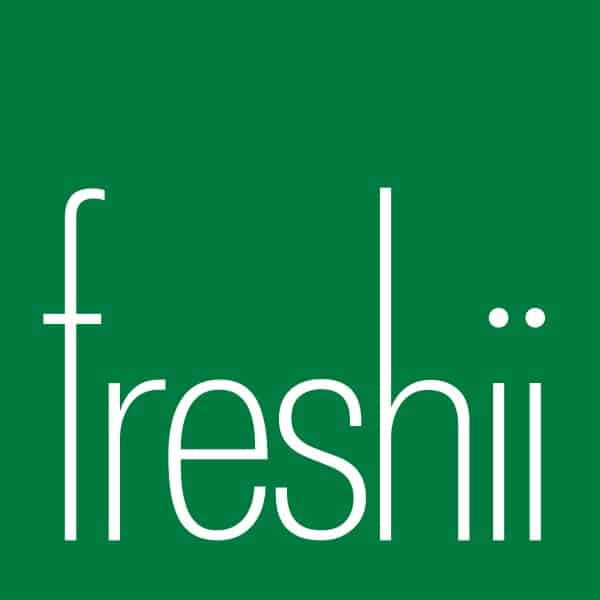 I was invited to see what Freshii is all about at their 444, 5th Ave. SW location here in Calgary in the downtown core to try some of their fast-casual, fresh food. It was nice to see a fast food outlet serving fresh salads, wraps, bowls, burritos, soups. froyo, juices smoothies and more! What a fabulous selection of fresh healthy meals and beverages!! My mind wandered from one menu item to the next, hardly being able to decide on what to eat!!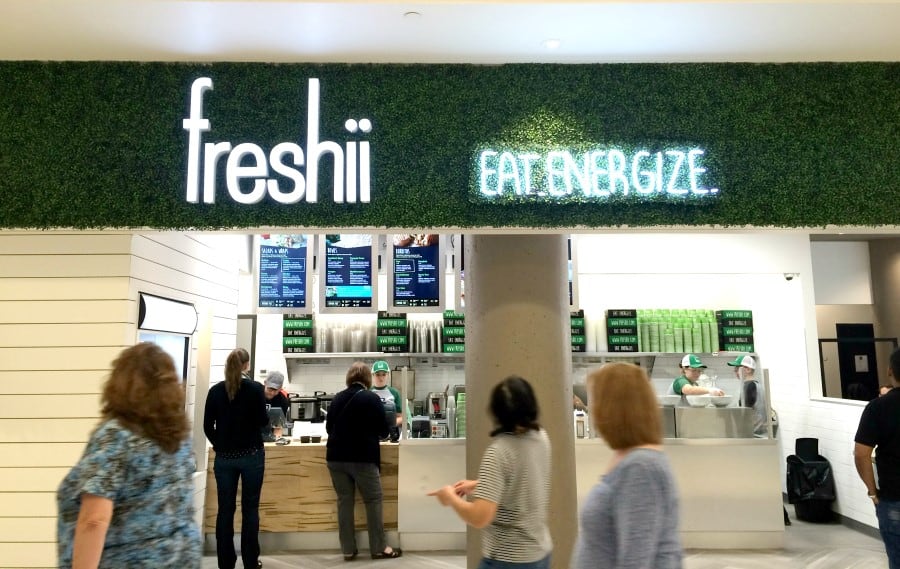 Fast food has never been so healthy and so personalized. You start with a base of vegetables for your salad, bowl, sandwich etc. They all start off vegan, then you add your proteins, tofu, falafel, chicken, steak or tuna. Every dish can be custom made. There is a plethera of choices for
toppings
to choose from plus for bowls you can have brown rice, rice noodles or quinoa. All of this not appealing, too complicated? In a hurry and want Freshii to do the work for you, no problem, they have vast
menu
to choose from too! All made fresh for a healthy grab and go meal.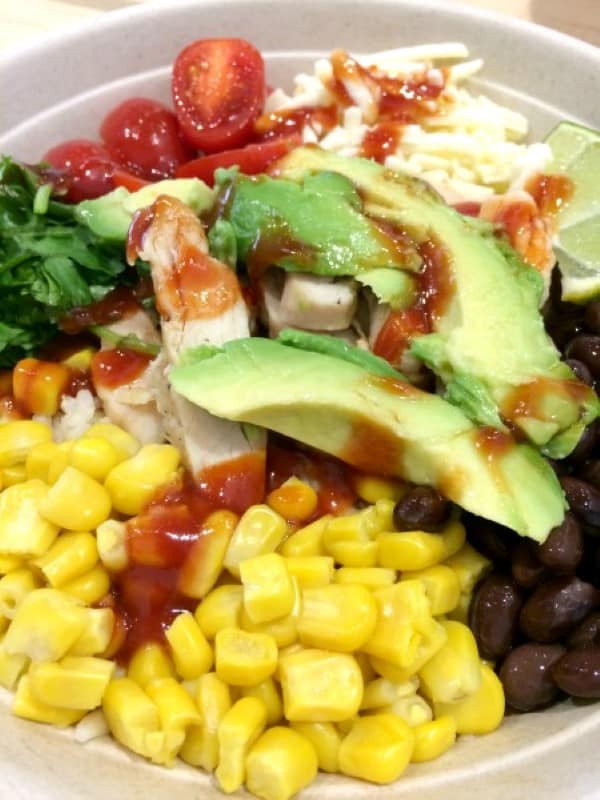 After a long time perusing the menu, I went with the crowd favorite, Pangoa bowl, which is a hearty serving of brown rice, avocado, black beans, aged cheddar, corn, grape tomatoes, cilantro, lime wedge, and hot sauce. This has amazing taste and is a wonderful combination of flavors.
Fresh quality items go into all of Freshii's dishes. I could have one of these everyday!! The crowd at lunch sure enjoyed them, a very popular destination.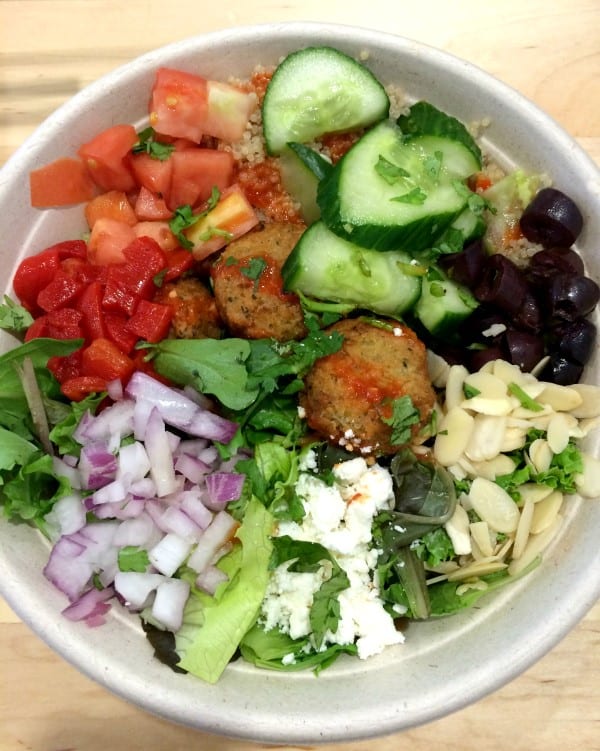 My girlfriend Trisha, who enjoyed lunch with me, had this excellent Mediterranean bowl. Bowls are hot right now, trendy and delicious. Her bowl consisted of half quinoa and half salad greens, kalamata olives, red onions, feta cheese, cucumbers, roasted red peppers, tomatoes, cilantro, almonds, and red pepper sauce.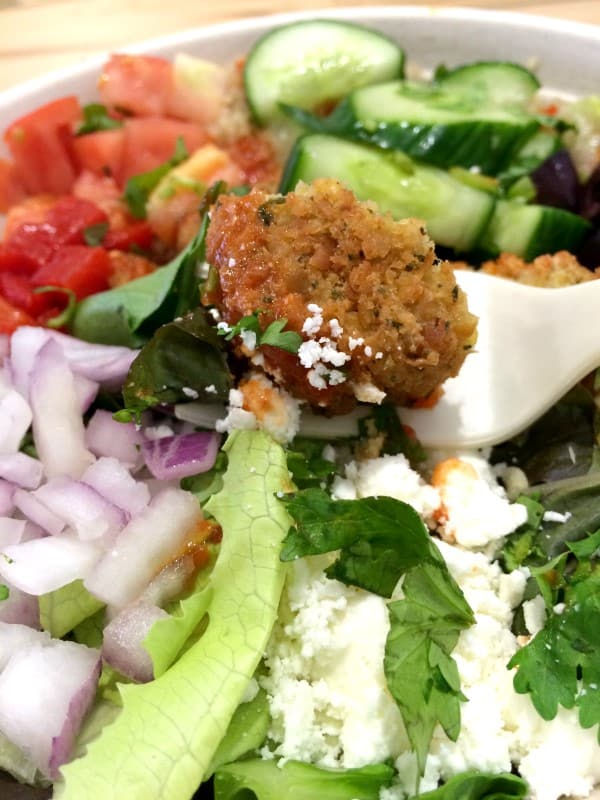 Her choice of protein was the falafel which marries perfectly with this bowl of goodness. They are full of flavor and I had to sneak a bite of one, wow fantastic!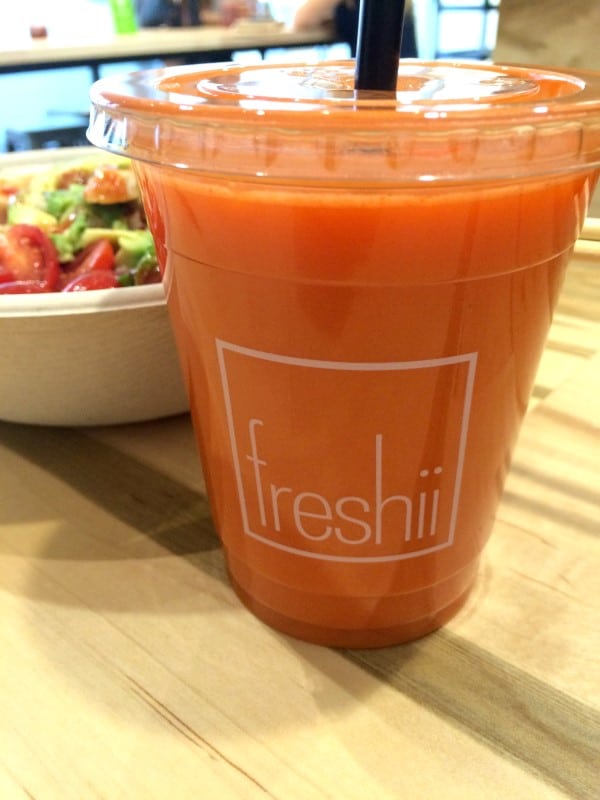 Trisha opted for a bottled water for her drink of choice which is usually what I have too but I wanted to try one of the juices, as this is something I rarely have. I went for the Carrot Zinger which is a mixture of carrot, apple and ginger, all perfectly balanced and a great option. We also tried the Green Energy Juice with apple, cucumber, kale, lemon, carrot, romaine, and spinach when we first arrived as a sample. It was slightly sweet from the apple but had all the goodness from the greens. I would love a full serving next time!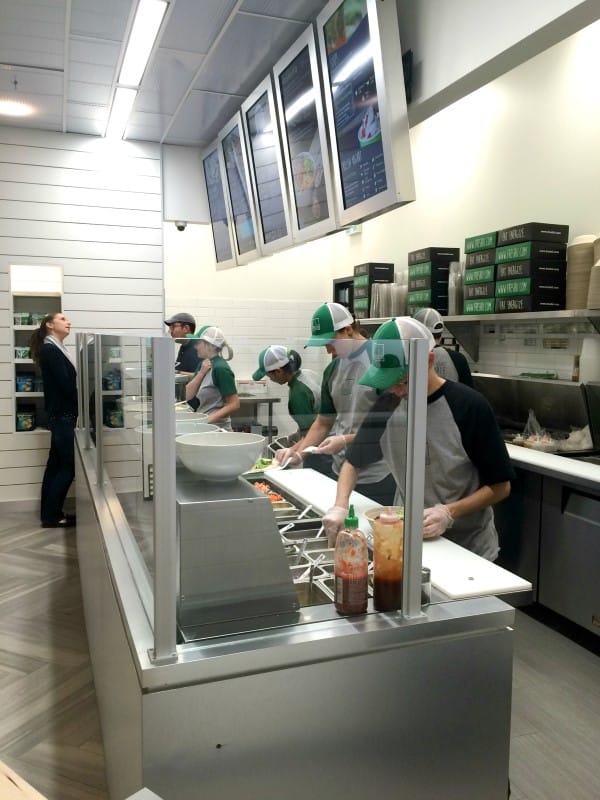 The staff are friendly and efficient, the enviroment clean and organized. Freshii also provides
catering
and in a downtown location I can only imagine how busy they are!
Do you want to try some of their fresh and lively meals? I know I can't wait to go back!! I have a chance for you to go to a
location near you
and have lunch or dinner on Freshii!! Come on and enter our giveaway. The giveaway is open to all Canadian and US residents who have a Freshii location near you.
A winner will be chosen randomly on October 25th at 12:00 am. and you have 48 hours to respond to an email or another winner will be chosen. Good luck everyone.