Cookbook review day and this is a great one for the holidays. A perfect gift for the foodie in your family or a little treat for yourself. I have loved The Best of Bridge series for a very long time!! They have tried and true recipes that never seem to fail. From this cookbook I chose these Fruit and Nut Shortbread.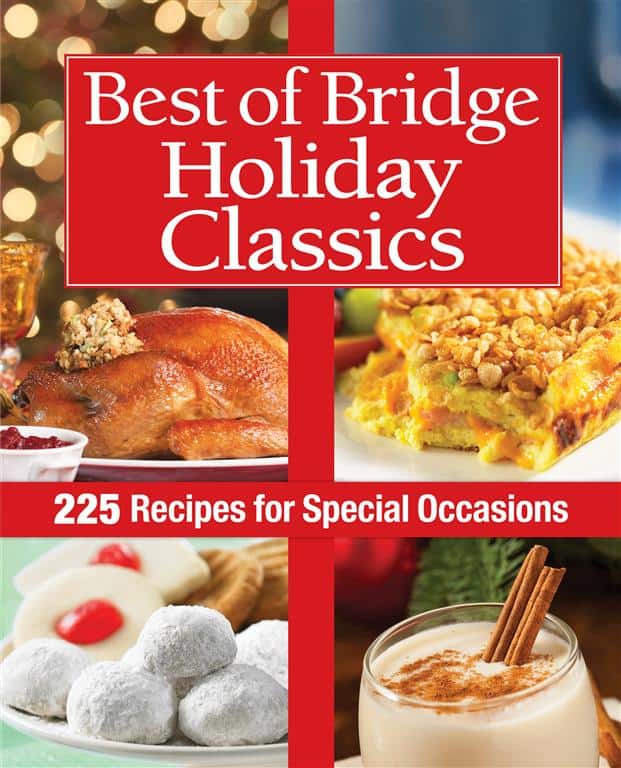 This book is a compiled collection of holiday favorties from the Bridge ladies as well as some new ones added in!! This cookbook will help you right through the holidays with roasts and other mains to everything for a holiday buffet or potluck to festive cocktails and goodies. There are also two chapters, one on leftovers (so important) and the other is food gifts (people love to receive them and to give them).
The Best of Bridge series was born from a weekend getaway back in 1975, when 8 female Calgarian friends got to together and a spur-of-the-moment idea came to life! They have become one of the most successful brands in Canadian publishing. Selling over 3 million of their 12 cookbooks. Robert Rose now is in charge of the publishing, a Toronto-based publisher.
I love that they always have great photos, tips and funny little sayings throughout their cookbooks.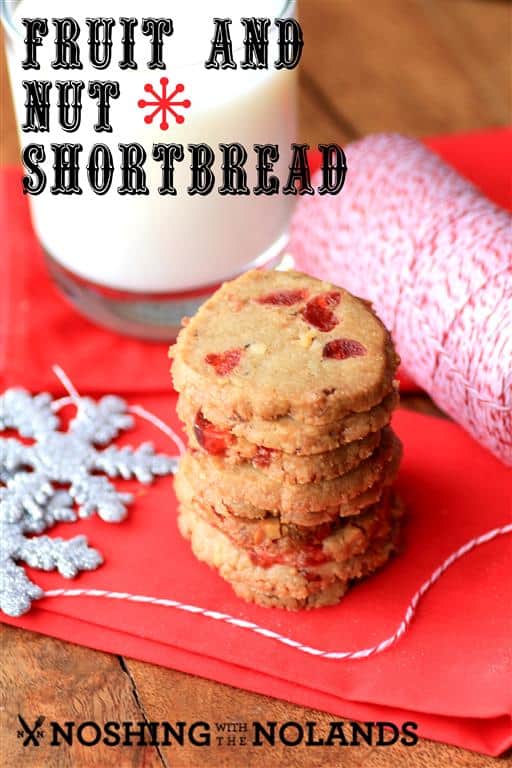 Most of their recipes are very simple like this one I have for you today. The twist on this shorbread is that it is made with brown sugar and gives the cookie a deeper color and delicious flavor compared to a white sugar shortbread.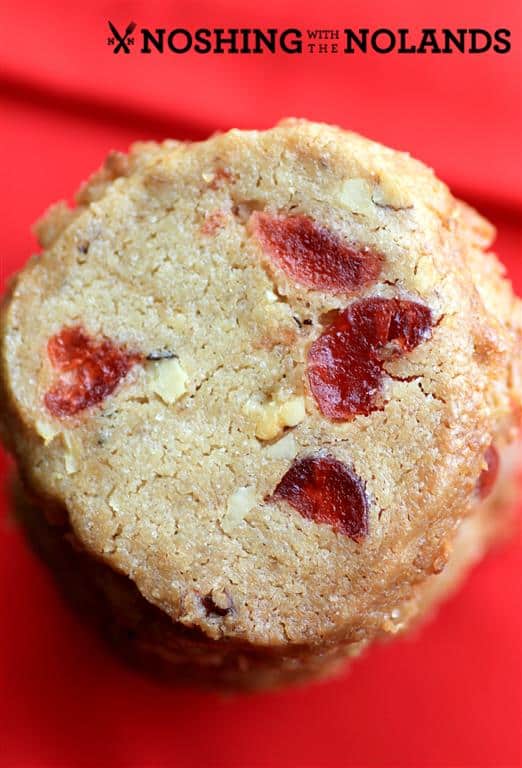 These can be made quickly in the evening and chilled overnight. Then sliced and baked and ready for anyone that loves a great holiday cookie!! There are loads of other great recipes too like sausage pie, cranberry scones, committee salad, brie cheese with sundried tomatoes, eggnog supreme, snowballs, and nanaimo bars. The list can go on and on of my favorites from the book!!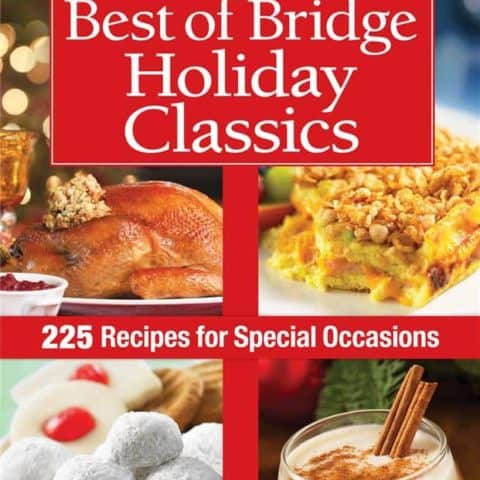 Fruit and Nut Shortbread
Yield: 4 dozen
Prep Time: 20 minutes
Cook Time: 10 minutes
Total Time: 30 minutes
A colorful addition to your Christmas baking.
Ingredients
1⁄2 lb butter 250 g
1 cup brown sugar 250 mL
1 egg yolk 1
2 cups flour 500 mL
2⁄3 cup glacé cherries, halved 150 mL
1⁄2 cup walnuts, chopped 125 mL
Instructions
Cream butter and sugar. Add yolk and flour. Cut in fruit and nuts. Shape dough into two rolls 2 inches (5 cm) in diameter and roll in waxed paper. Chill overnight. While still cold and waxed paper still on, take a sharp knife and cut thin slices (1⁄8 inch/3 mm). Set on greased cookie sheets, remove waxed paper and bake at 375°F (190°C) for 10 minutes. (Slightly brown edges).
Courtesy of
Best of Bridge Holiday Classics
by The Best of Bridge 2014 ©
www.robertrose.ca
Reprinted with publisher permission.