Fun de Lentil Tour
I was asked by Canadian Lentils to come on a Fun de Lentil Tour here in Calgary. This was the most amazing day touring some of my favorite restaurants and one that I had never been to before. Canadian Lentils has challenged 24 restaurants in 7 cities across Canada (Vancouver, Calgary, Halifax, Ottawa, Toronto, Winnipeg, and Saskatoon) to develop a signature lentil dish and serve it to their customers for the month of June. Each of the restaurants are vying to win, with customers voting in their favorite dishes online. The object was to show the versatility of the lentil and to showcase Canadian grown ingredients. The restaurants have a chance to show off their creativity.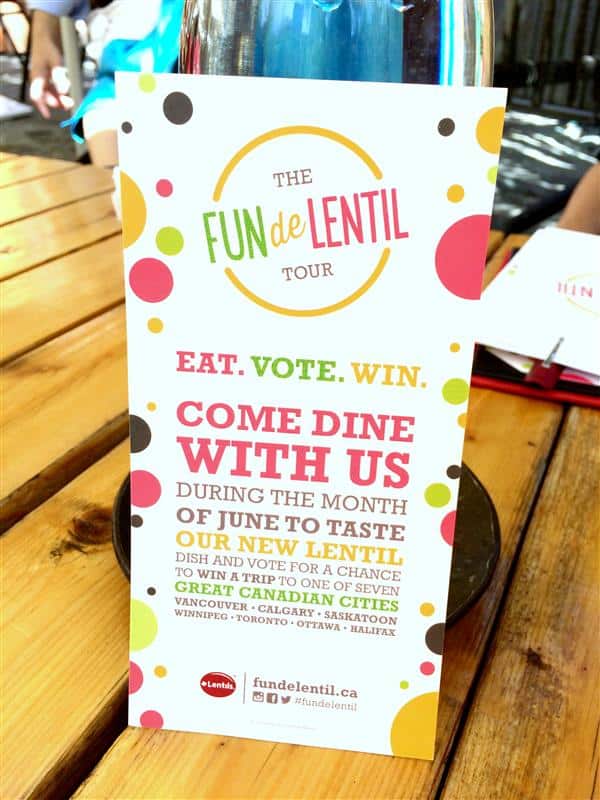 The Fun de Lentil Tour was created by Anita Stewart, Food Day Canada founder, culinary artist, author and recipient of the Order of Canada and was the most memorable of days. We were provided luxury transportation from River Cafe with Chef Andrew Hewson to Rouge Restaurant with Chef Jamie Harling and CharCut Roast House with Chefs Chefs John Jackson /Connie de Sousa.

We love our lentils in this house and I was fortunate enough to come in as runner up in the Canadian Lentils Recipe Revelation Challenge for 2015 for our Lentil Prosciutto Parmesan Pizza.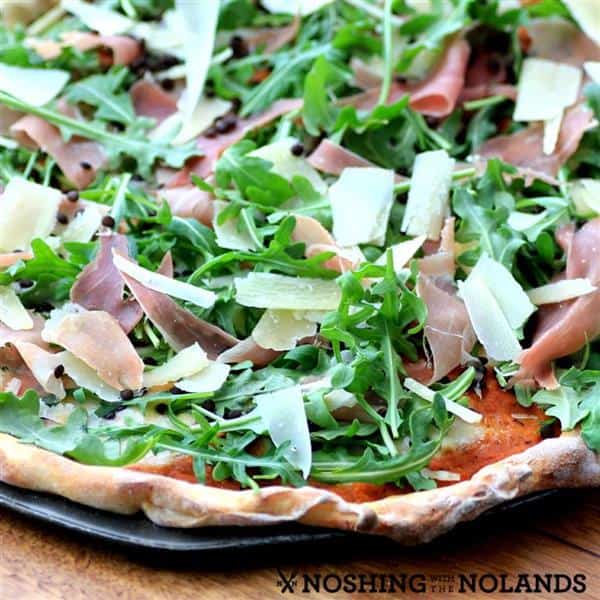 For the Fun de Lentils Tour our first stop was the River Cafe, in gorgeous Princess Island Park.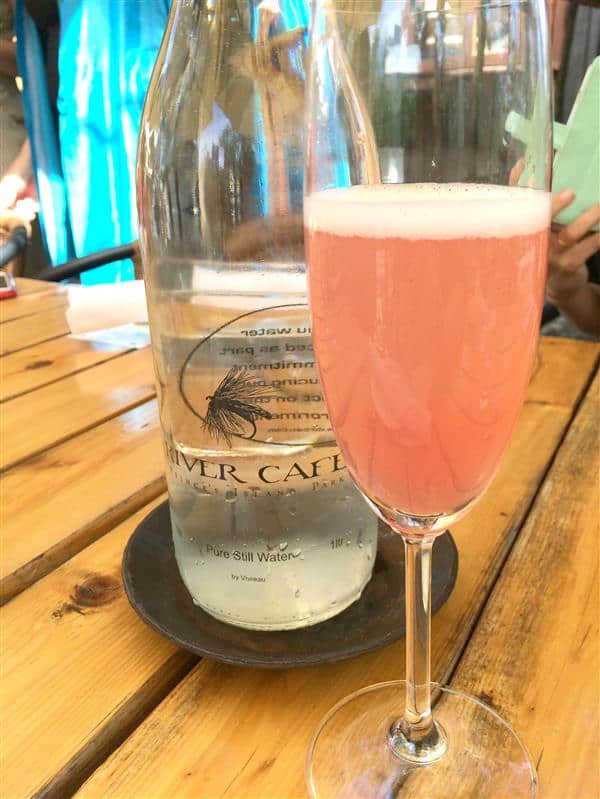 We started our day with a Rhubarb Prosecco Cocktail, simply delightful! This is such a great way to celebrate rhubarb, I have to try this for sure!!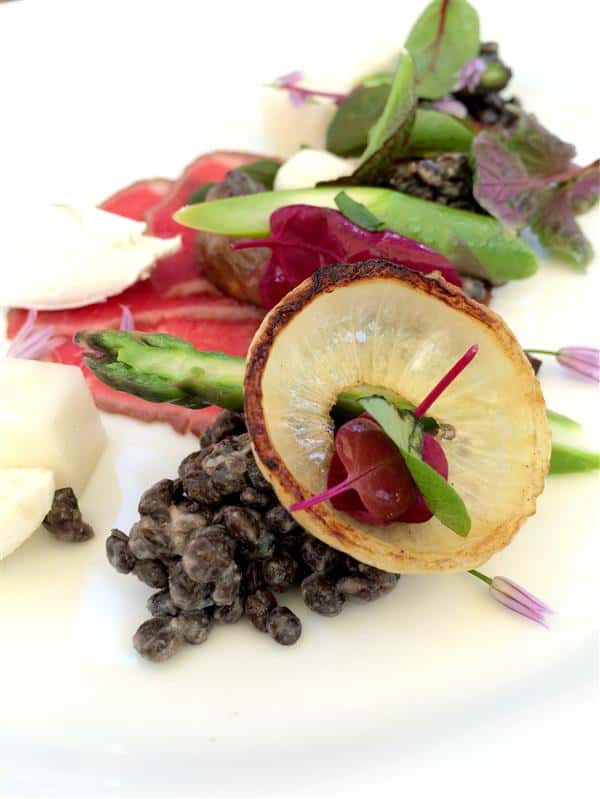 The dish we enjoyed at River Cafe was Black Beluga Lentil Salad with Edgar Farms Asparagus on Silver Sage 64 Day Dry-Aged Beef Carpacio.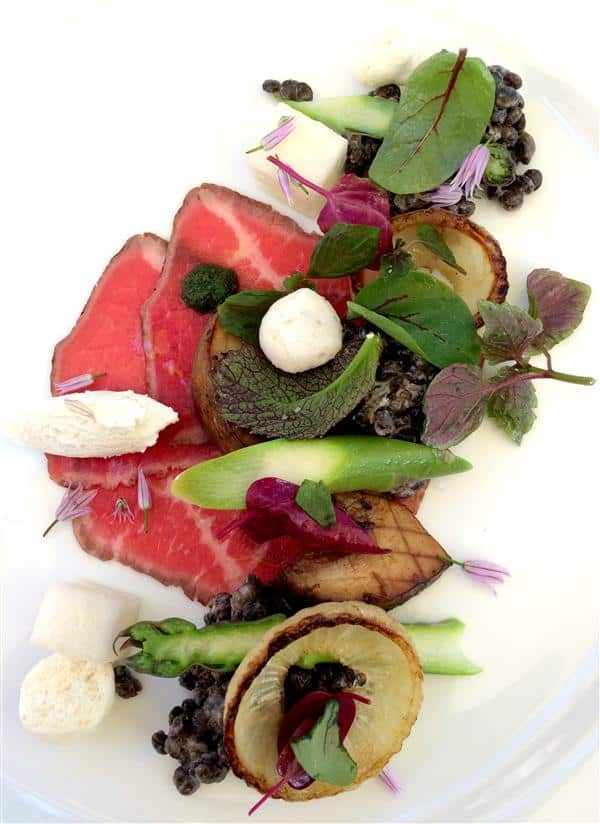 The lentils played perfectly along with the beef and the little horseradish meringues were such a unique touch, I just loved them. This was a gorgeous spring medley of flavors.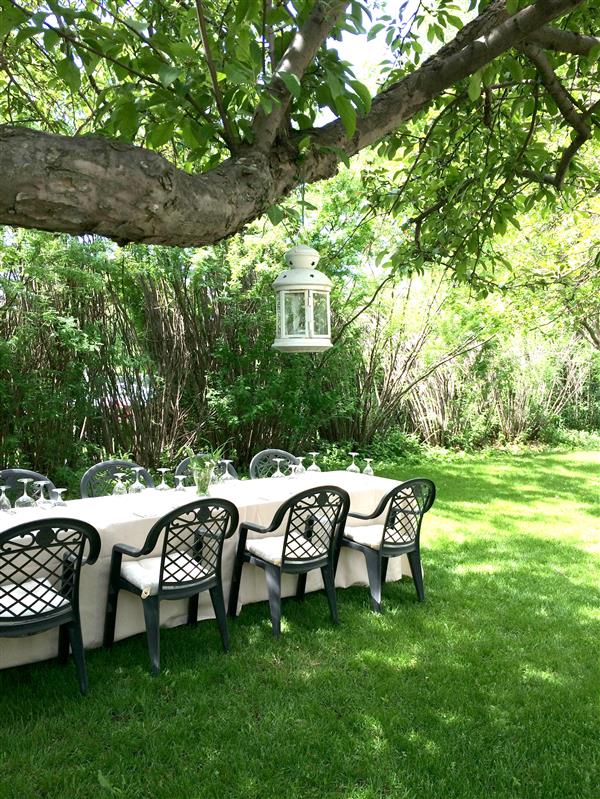 Our next stop was at Rouge and we had the most gorgeous setting out in their yard. The day cooperated with a bright sunny sky and perfect temperatures.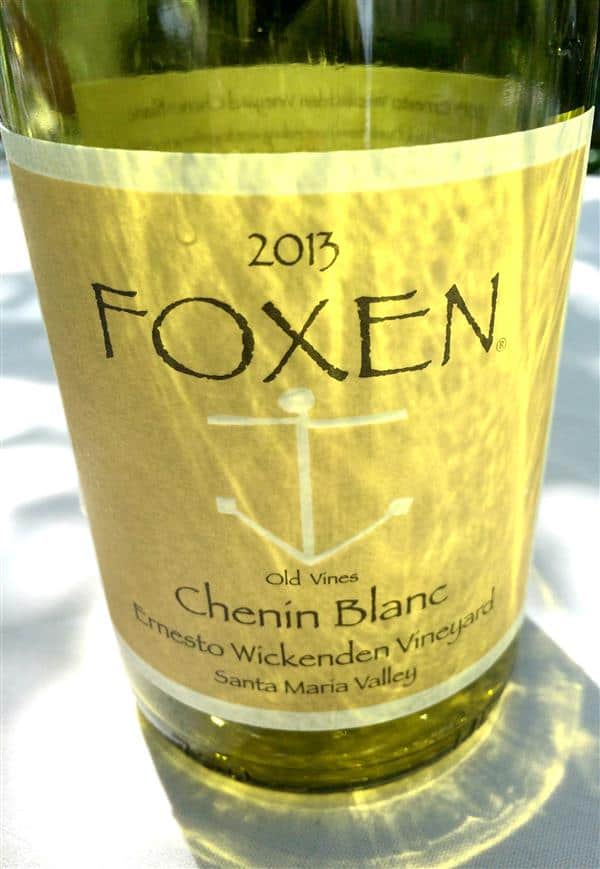 This wine was excellent and went fantastically with our amazing lentil dish at Rouge. A perfect sunny sipper for our day, this wine has hints of melon and pear, almond and spice with a silky finish. I will be hunting down this wine for sure.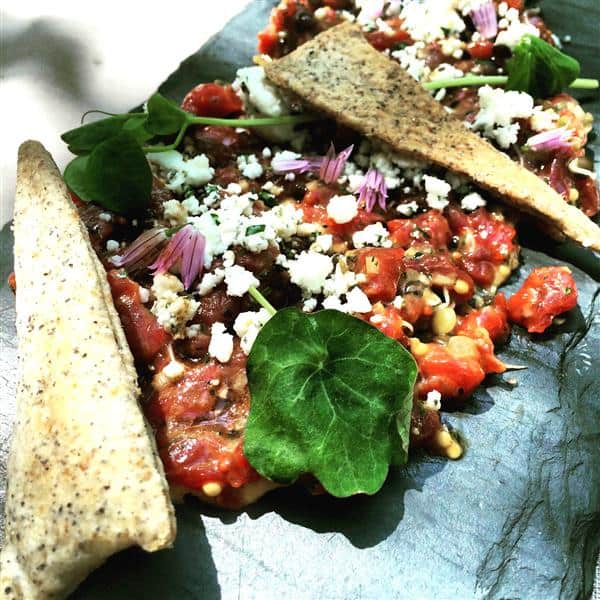 The lentil dish at Rouge was Elbow Falls Elk and Sprouted Lentil Tartare with Smoked Red Lentil Hummus and Black Lentil Cracker. Fairwinds Goat Feta and Black Garlic Vinaigrette. This dish was exquisite and an astounding use of lentils in so many ways. I thoroughly enjoyed it.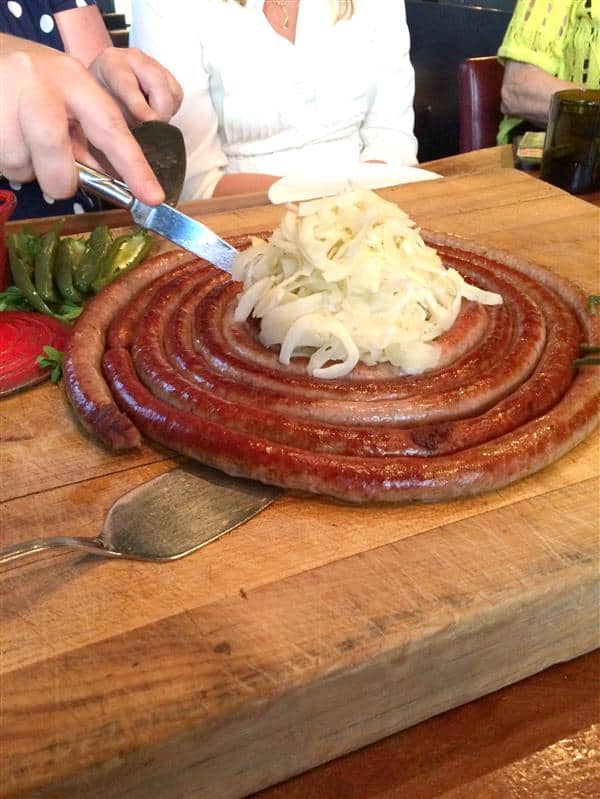 Our next stop was Charcut, this restaurant I have never been to and was very excited to be checking out what they had in store for us. Served up was Red Lentil and Bacon Bratwurst Sausage with Fennel Kraut.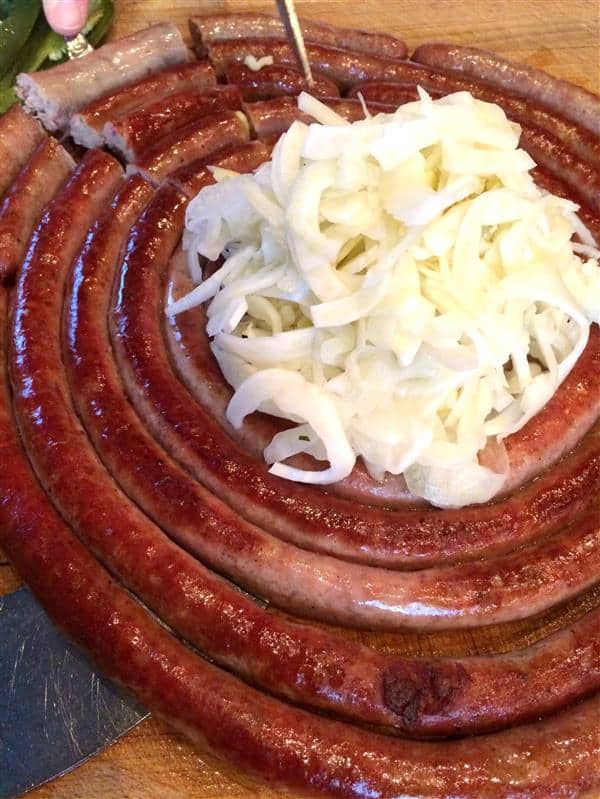 Lentils are used to make the binding for this sausage. I honestly have never had such an amazing sausage. Juicy and so flavorful, I just couldn't stop eating it. Also, I was enamored with the Fennel Kraut. I adore fennel and loved this fresh pickling idea, it was the perfect accompaniment with the sausage. A few pickled jalapenos and some grainy dijon mustard finished off the platter.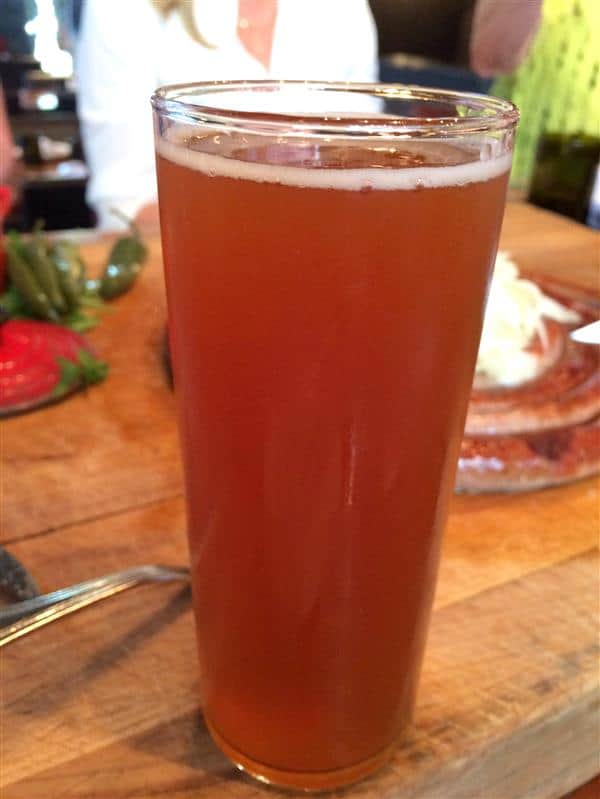 Served up with the sausage was this Golden Brown Dandy Ale from a local brewer here in Calgary, the Dandy Brewing Company. The beer has a low carbonation, which I really like and a wonderfully smooth and refreshing taste. It paired exceptionally well with the sausage.
This ended the tour and was a perfect day of enjoying lentils in so many new ways. These are chef created dishes but think of all the ways you can now enjoy lentils at home. Lentils are super healthy and delicious. There is a lot of wonderful nutrition in such a small seed. They are packed with fibre, potassium, folate, protein, iron and maganese.
There are also many kinds of lentils:
Green Lentils
Red Lentils
French Green or Dupuy Lentils
Black or Beluga Lentils
95% of Canada's lentils are grown in Saskatchewan and Canada is the largest producer of lentils in the world. There are over 5,000 active lentil farmers in Canada and these farmers planted 3.1 million acres of lentils in 2014 alone. Those acres produced 1.84 million tonnes of lentils last year.
Do you know how lentils grow? They grow in pods and each pod has 1-3 lentils per pod. Lentils are a short crop, growing only 24″ tall. Canadian lentils are exported to countries like India, Turkey, Bangladesh, UAE, Egypt and Algeria.
For the full listing of all the restaurants and to vote for your favorite, come to Fun de Lentil Tour!!