Fun Things to do in Seattle
I have always wanted to go to Seattle, Washington ever since seeing the 1993 film Sleepless in Seattle. This trip though was a spur of the moment kind of thing, just booking about 1 1/2 weeks before we left. I needed to quickly find Fun Things to do in Seattle! Amber and myself went on our own and I have to say it was one of the best times just the two of us had together ever! We packed a lot into our tiny weekend and sure enjoyed ourselves. Here is what we did and I have more to share with you too!
Fairmont Olympic Hotel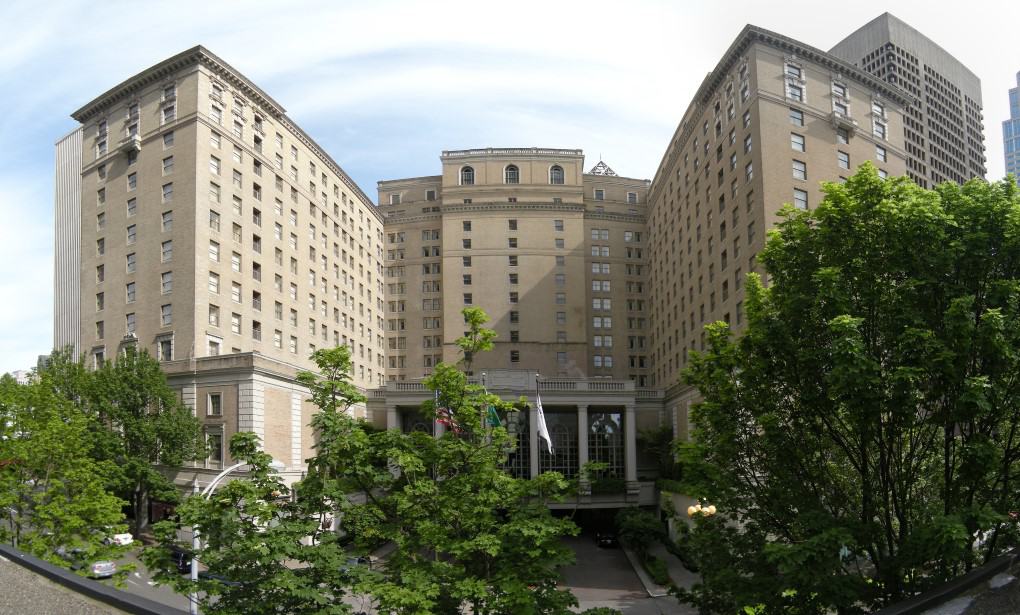 We stayed at the magnificent Fairmont Olympic Hotel which is absolutely perfectly situated so close to many attractions!! This hotel was built in 1924 but now has many newly renovated rooms. We very much enjoyed our Executive King Suite which had a pull out bed for Amber. It was like we had two separate rooms each having their own TV and ample space for us for the weekend. The service, food, drinks, ambiance and everything about the Fairmont was spot on, the perfect hotel for us!!
Chihuly Garden and Glass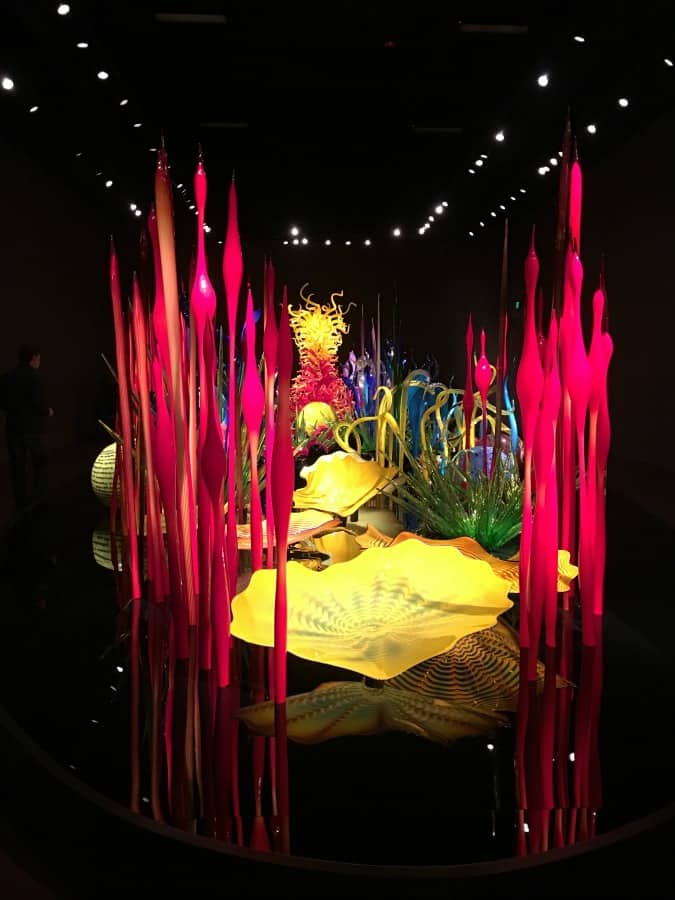 We arrived early in the morning getting a bruiser of a flight out at 7:45 am but that meant we had the whole day to enjoy in Seattle. After a second breakfast, you know you are up early when you can fit two breakfasts in your morning, we then sped off to enjoy the Chihuly Garden and Glass museum.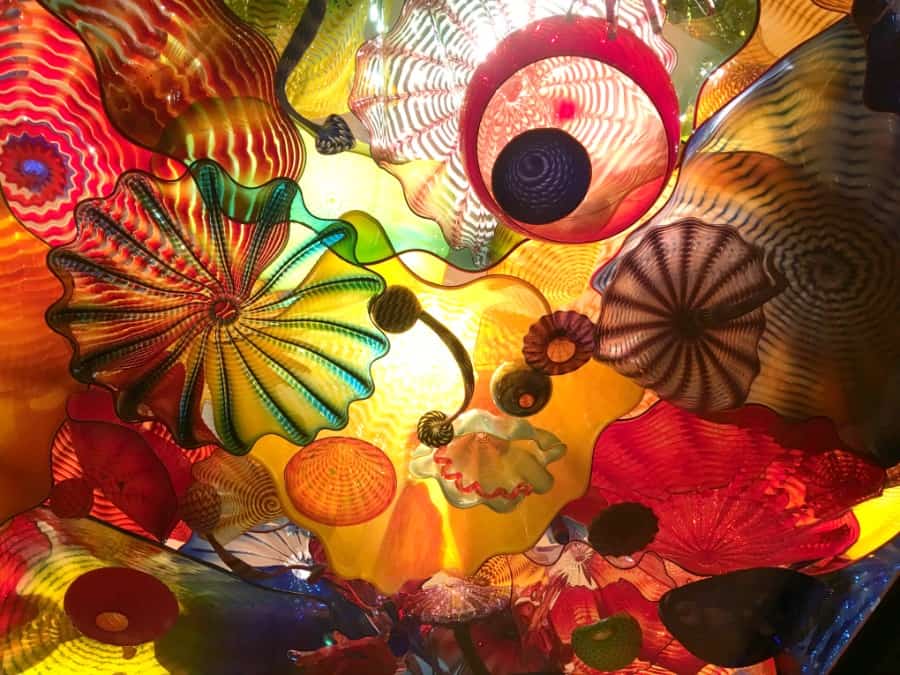 Dale Chihuly is a local being born just outside of Seattle in Tacoma. Chihuly's stunning glassworks transcends decades and he has 200 museum collections worldwide. They are mind boggingly gorgeous and something to stand in awe of!! This is just part of the ceiling in one of the rooms. You could look forever at all of the amazing pieces!!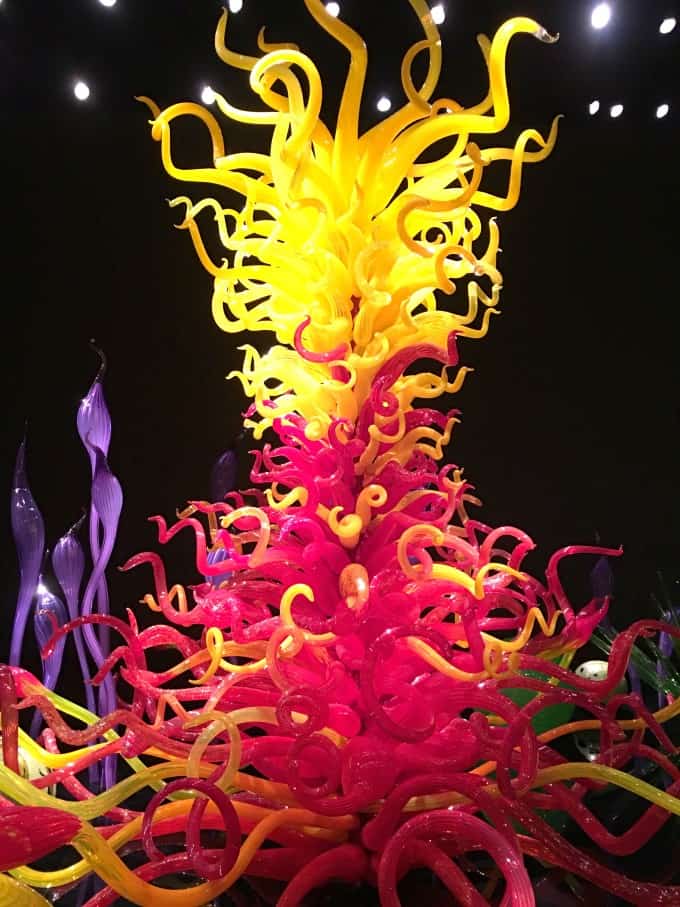 The glass looks so fragile but because it is very slowly cooled it can really withstand a lot!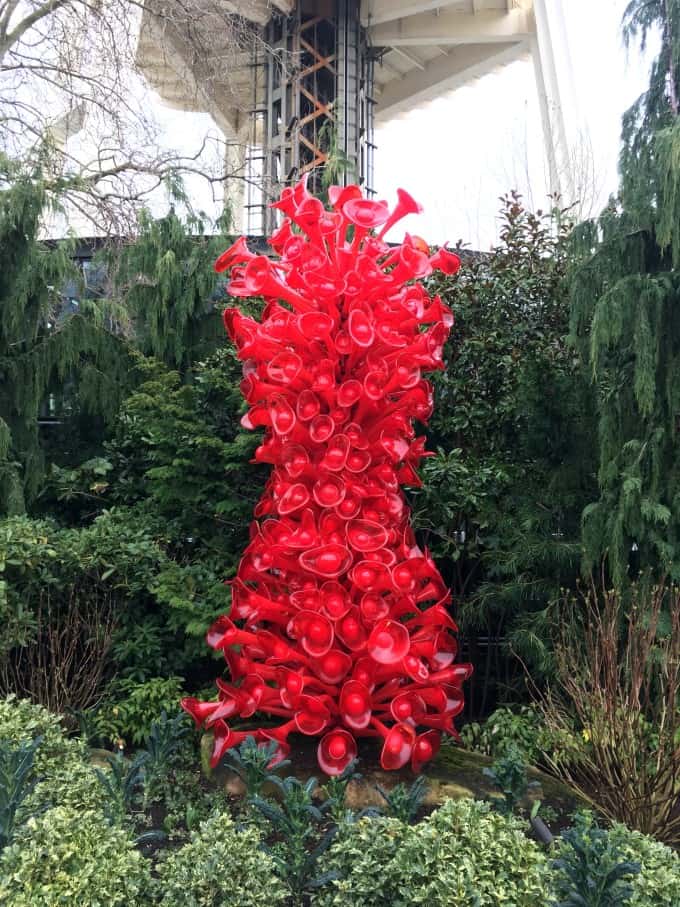 That is how his pieces can be outside in the elements. The first Chihuly I saw was in Montreal and I really was puzzled as to how it would last outside at all.
Space Needle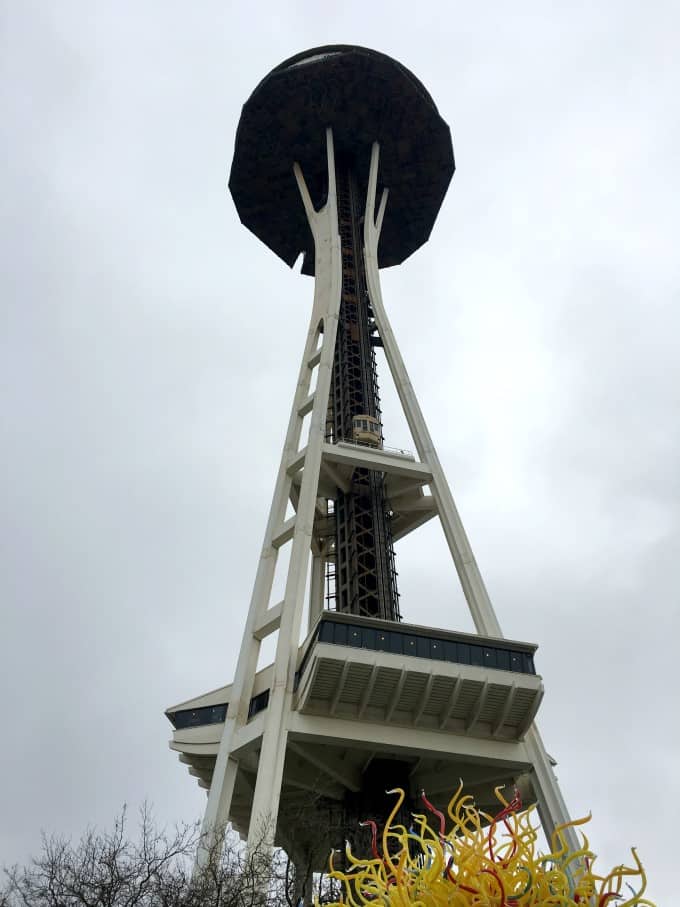 The Chihuly museum is right at the base of the Space Needle, as you can see another one of the top of his pieces in this photo. You can get tickets at the Chihuly for both. The museum takes just about an hour including time for the gift shop. The Space Needle is then booked in 1/2 hour increments so as not to over crowd the observation deck!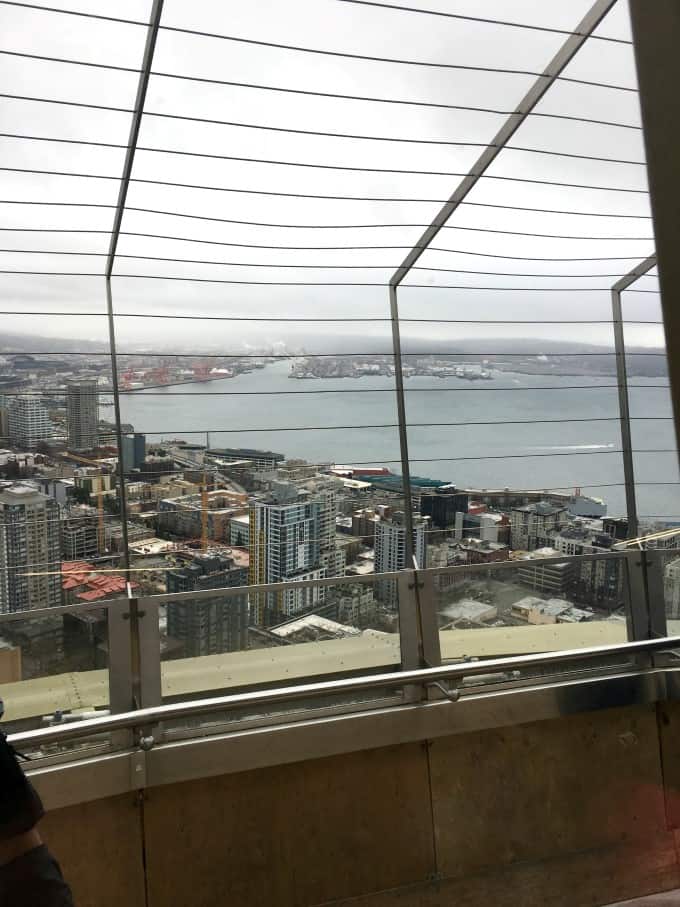 It was a very chilly day in February so we stayed nice and warm inside but still taking pictures!! The needle is under construction at the present time so you couldn't see all the way around. The gift shop that encircles the ground floor it quite amazing with lots to look at and shop for.
Museum of Pop Culture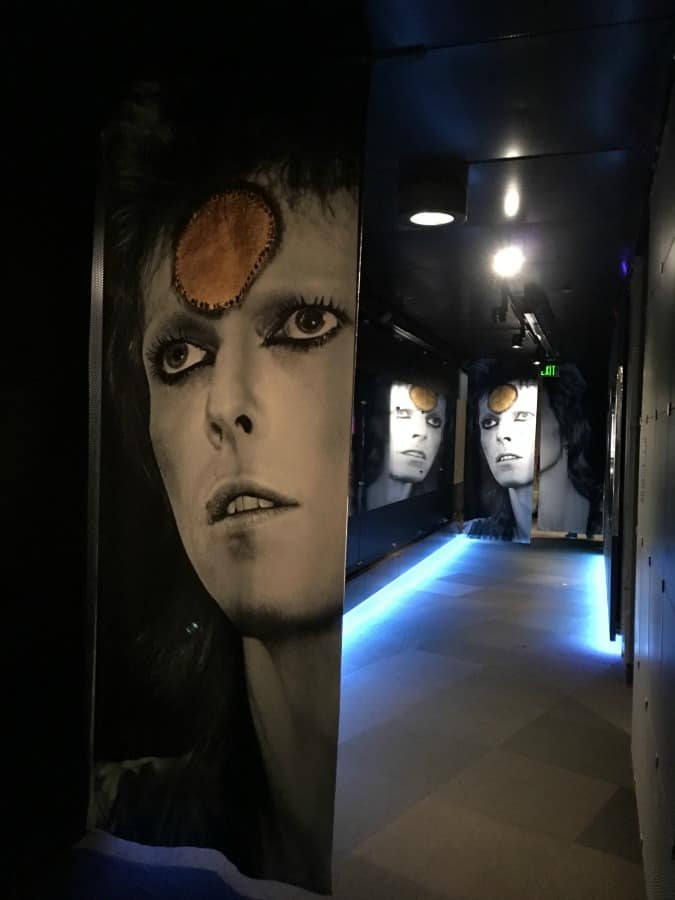 The next day after a leisurely morning we were off to the Museum of Pop Culture or Mo Pop for short. The museums roots are in rock 'n roll but they venture out from there to a whole lot more. The whole family will enjoy their collections, exhibitions, and educational programs. A huge draw for Amber and myself was the Bowie by Mick Rock exhibit and we were not disappointed!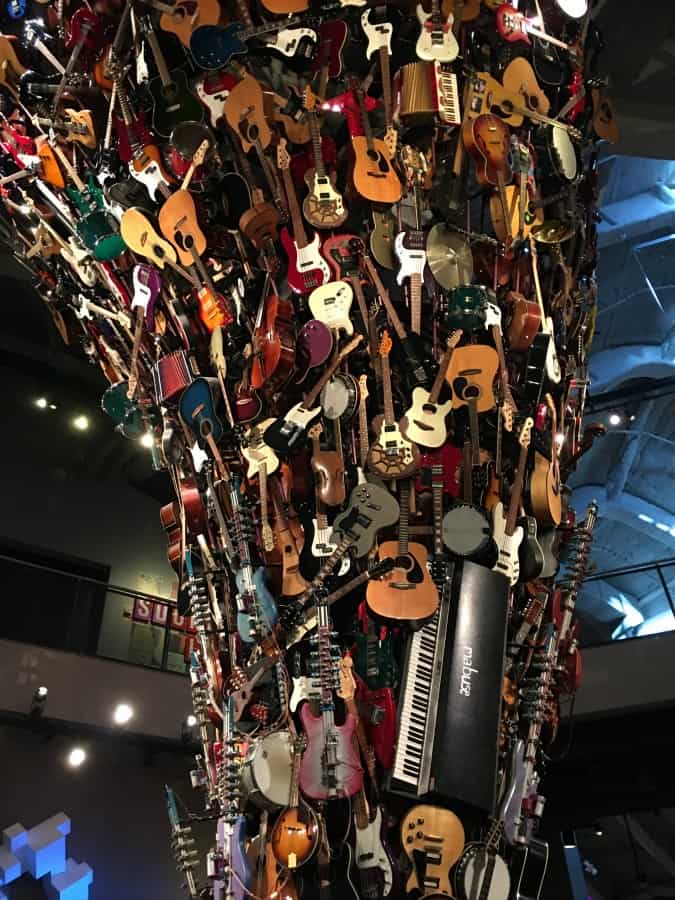 Out in the hallway was this gigantic musical display. Quite amazing as a floor to ceiling masterpiece!!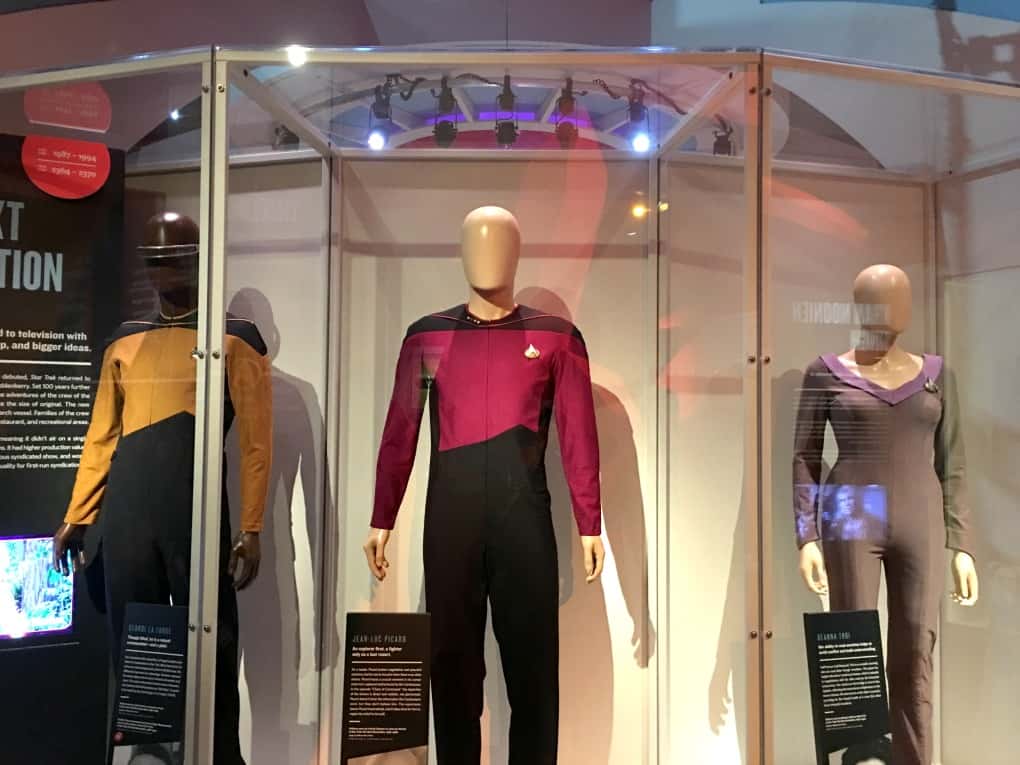 The next exhibit was the Star Trek: Exploring New Worlds which showcases many costumes, props, film and memorbilia. If you are a Star Trek fan then this is a must see!
Fantasy: The Worlds of Myth and Magic was one of my favorites. I loved to see the Wicked Witch of the West Hat and Dorothy's Dress, so fantastic!! Plus, lots more!!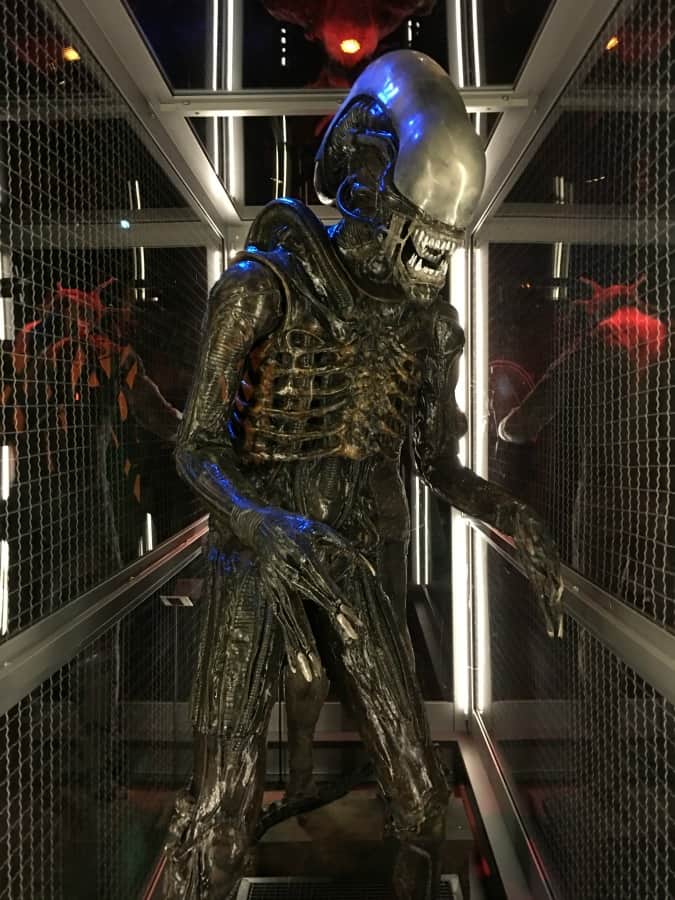 Next was Scared to Death which Amber was very excited for but it is not my favorite genre for sure! This Alien from the movie scared me to death when I first saw that on film!!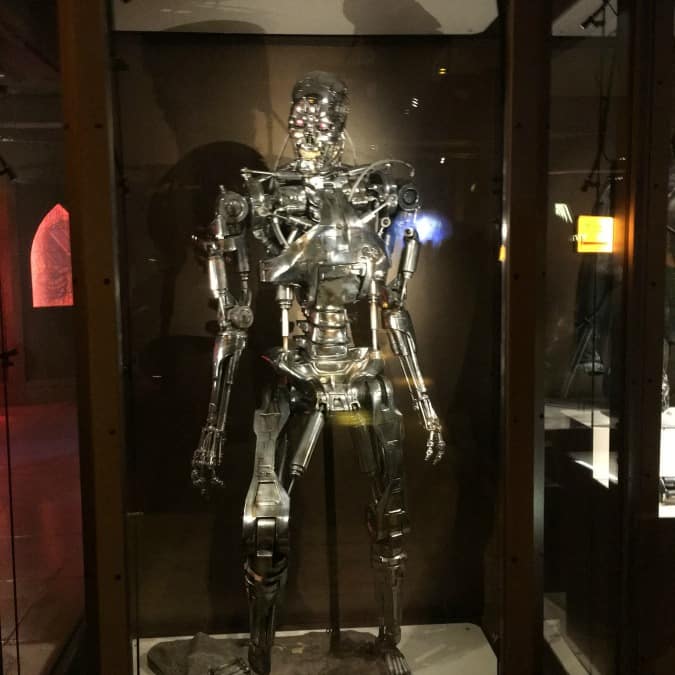 In the Infinite Worlds of Science Fiction there are 150 artifacts from iconic films like The Terminator, Star Wars, Star Trek, Blade Runner and so many, many more!!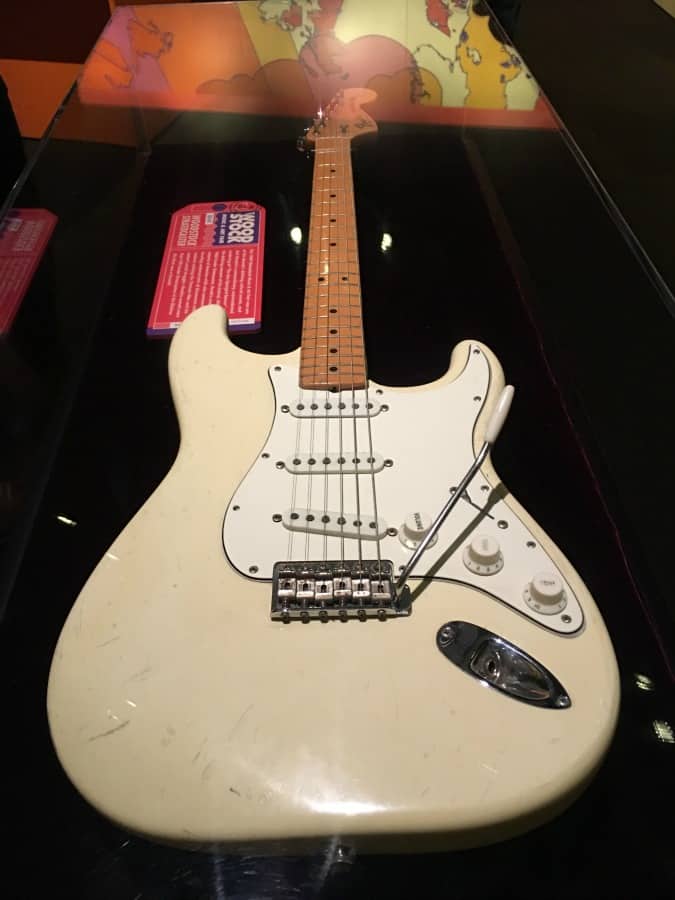 This guitar was one of the artifacts from the Wild Blue Angel: Hendrix Abroad 1966-1970. Jimi Hendrix never sat still and was rarely in a place longer than a month, so the display showcases some items like his passport, travel bag and diary. He died later that year in September 1970.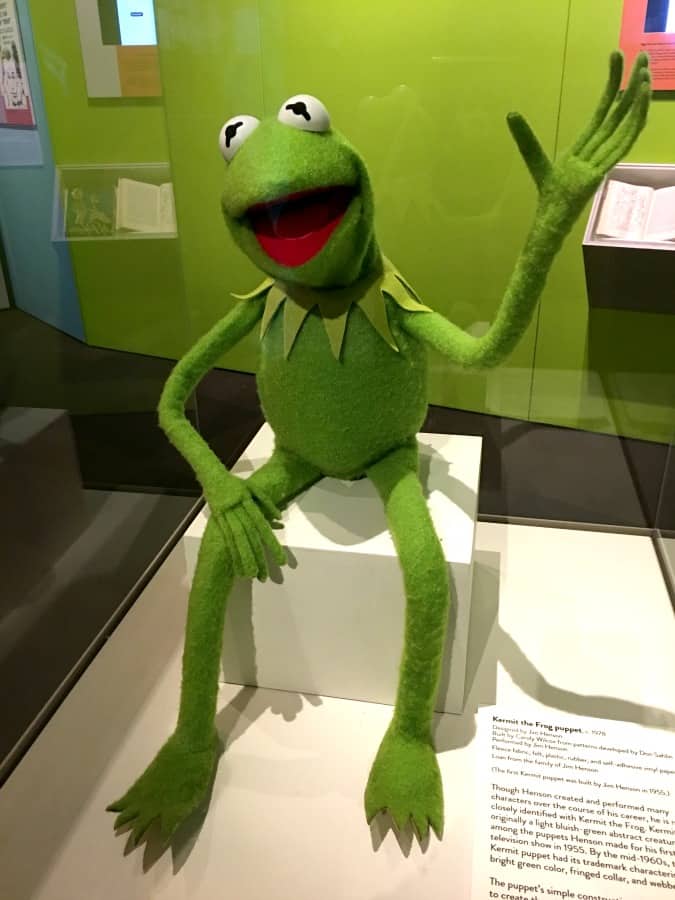 The final exhibit we did was The Jim Henson Exhibition and showed how a master of creations worked to bring us shows and movies like The Muppet Show, Sesame Street, Fraggle Rock, The Dark Crystal, Labyrinth, and much more.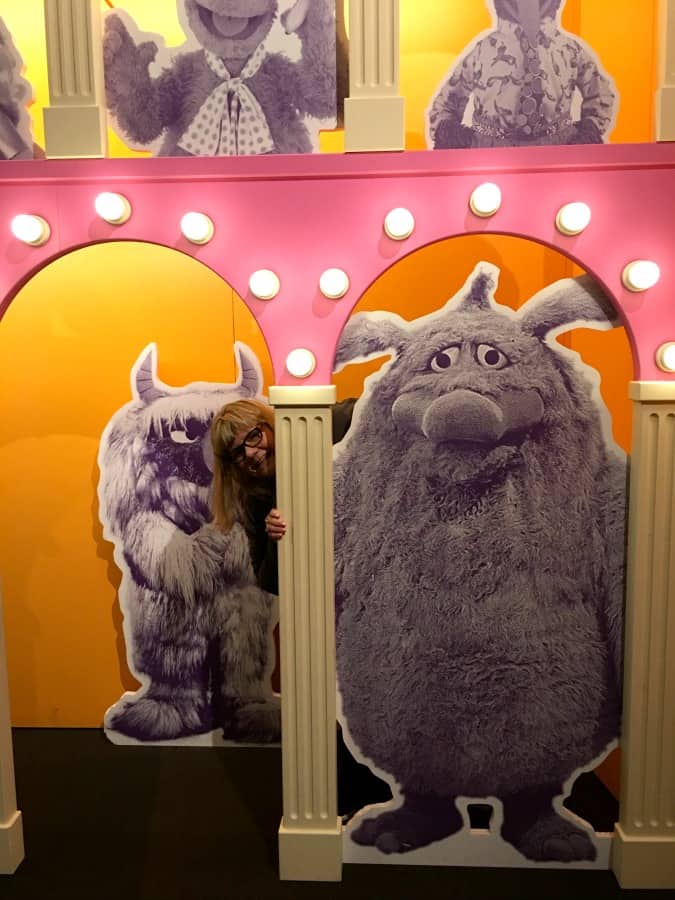 There is something for everyone at Mo Pop! Young and old can enjoy a day with family or friends as this museum is fun for everyone and brings back such fond memories or lets you explore into areas that you have never been to before. I highly recommend this to everyone!! Other areas that we explored but I didn't include pictures of were Indie, the Sound Lab, We are 12 and Science Fiction and Fantasy Hall of Fame.
Pike Place Market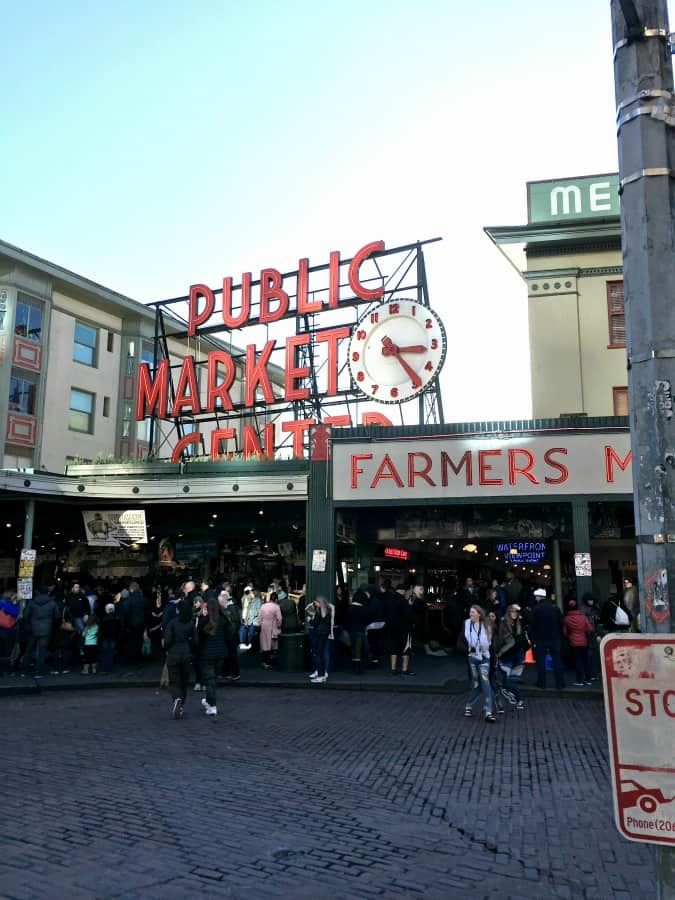 Another area of town that we thoroughly enjoyed was the Pike Place Market. You can spend a full day there enjoying brunch, lunch or dinner and then wander the market to see all that it has to offer.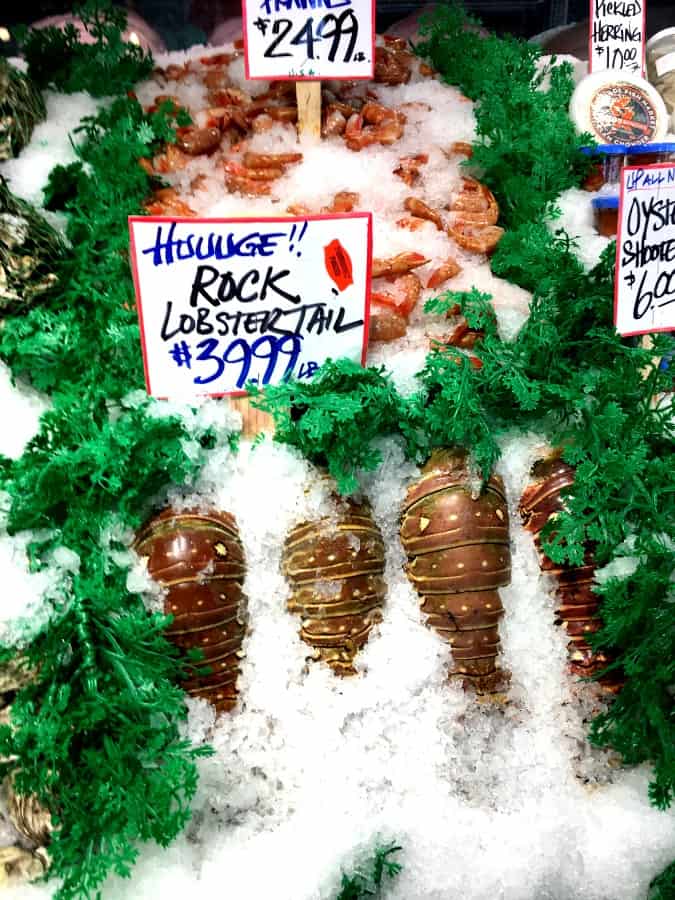 The seafood is truly incredible and so is the fish throwing, it is a tradition here at this seafood stand!! Fun to watch and they got me with the fish trick when it comes alive. Don't want to say too much but I screamed and then laughed so hard. It was perfect!!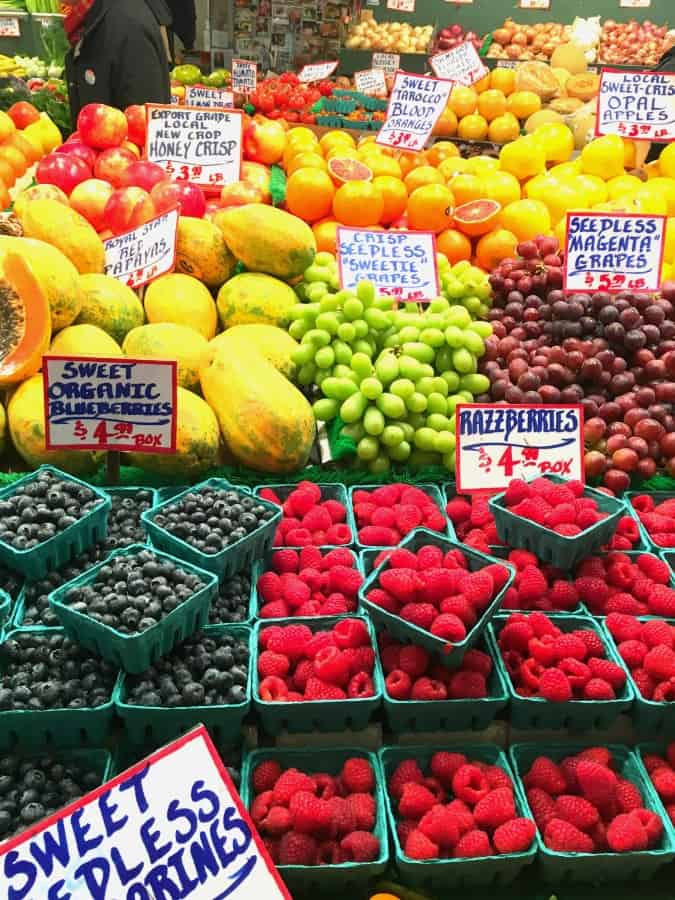 The produce is spellbinding. They even have those big crunchy grapes I love so much. I could have done a killer shop if we weren't staying in a hotel.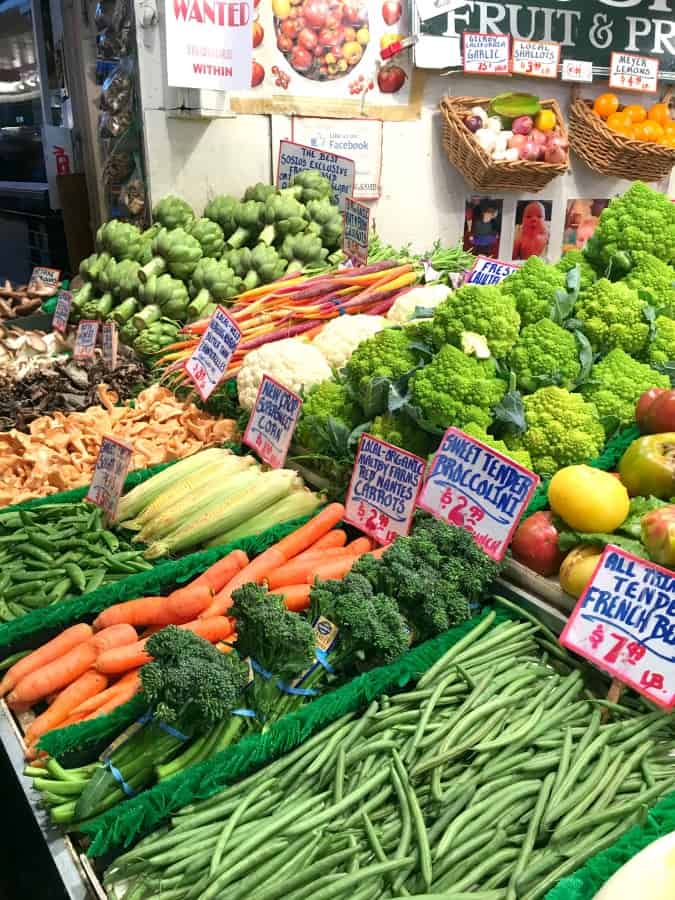 All of this was making me drool, look how fresh and wonderful it all is!!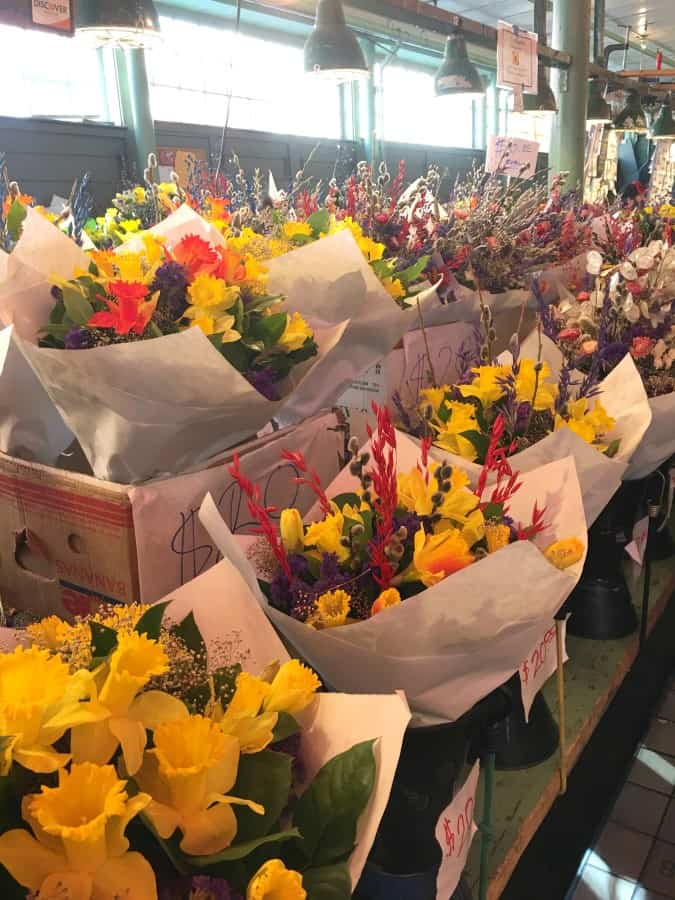 The flowers, everyone talks about the flowers and there are bouquets for $10 and $20, what a bargain!!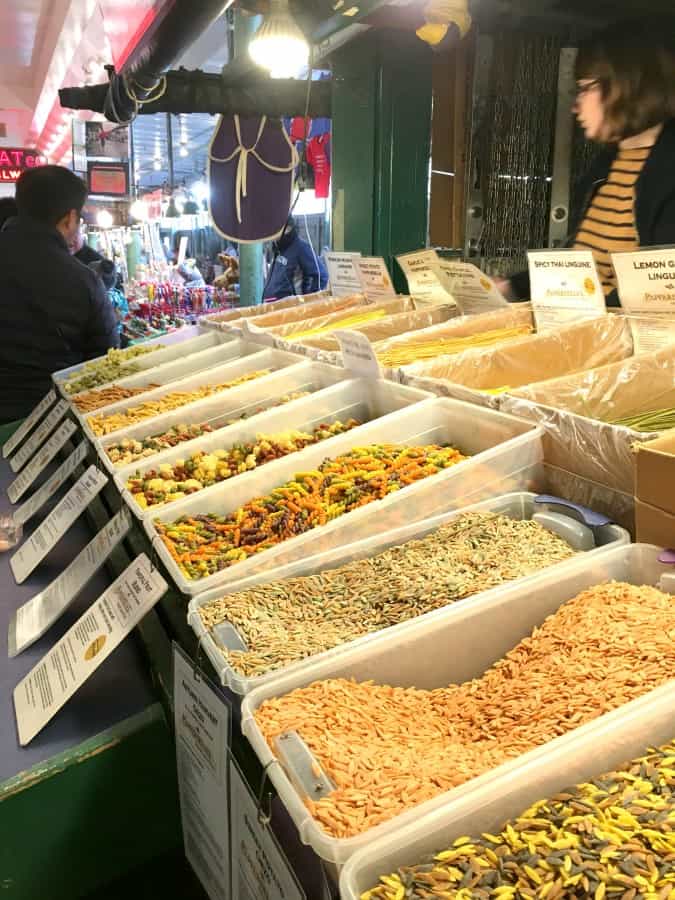 Besides the fresh produce there are vendors and stores selling everything you could want!! Amber found an incense store that she loved and I a gourmet food store.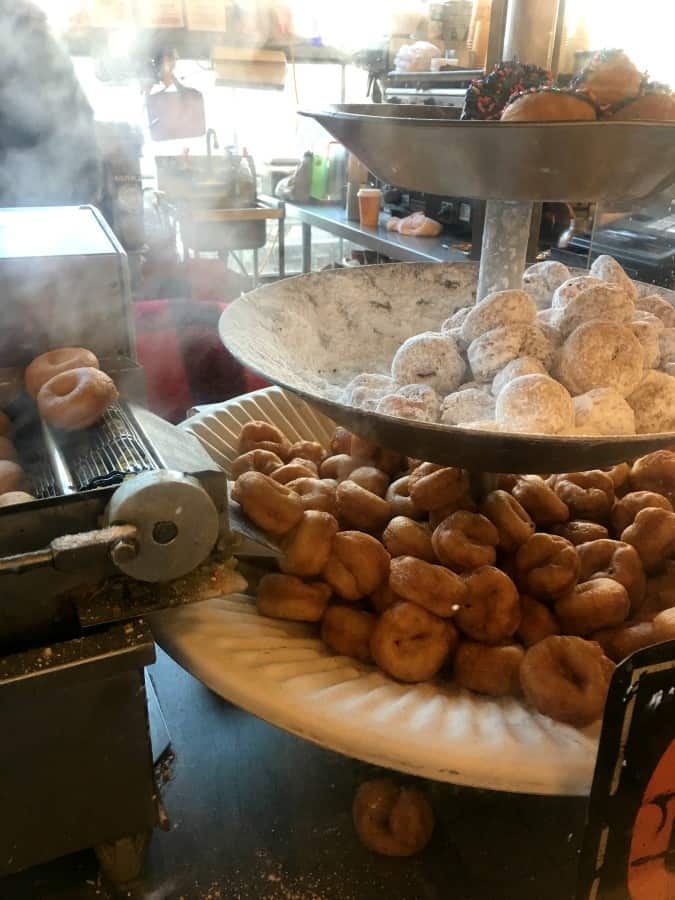 After a lot of shopping and poking around we stopped to sample 1/2 dozen little donuts. Man, were these good, so fresh and crispy still. Amber insisted on the powder sugar, messy yes, but worth it!! There is always a line up but you will be happy in the end!!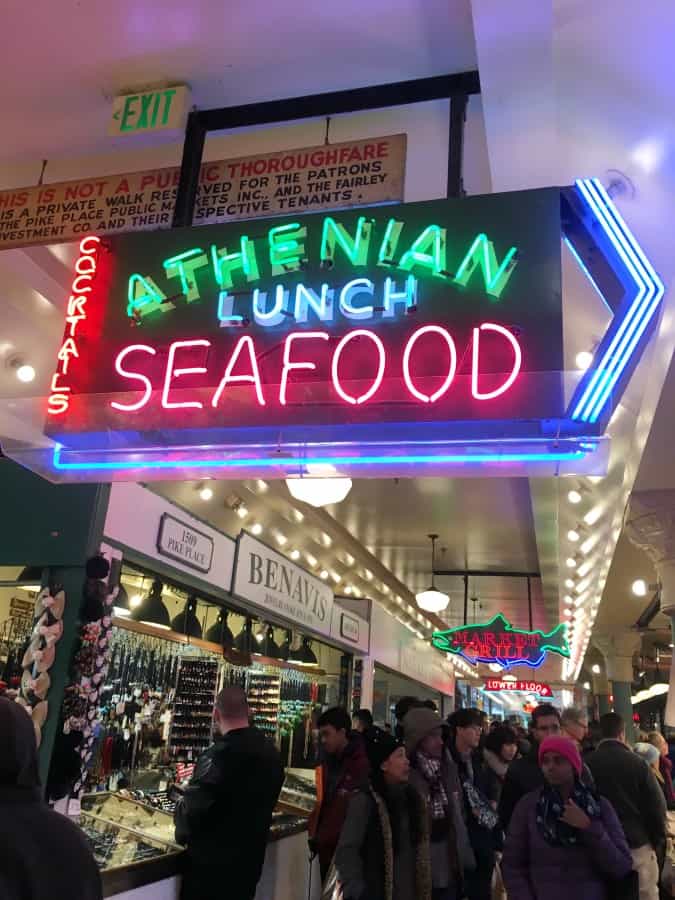 We have come full circle now as this is the restaurant that was in Sleepless in Seattle. We didn't eat here but it was fun to see it and peak inside. It was the draw that got me here. It took me 25 years but I fulfilled a bucket list wish!!
Another place that we popped into was this Starbuck's Reserve Roastery, it is like the Disneyland of Starbucks!! There is also a large mall downtown with Nordstorms and Macy's.
Some other things that we didn't try but are noteworthy are Boeing Space Museum (Museum of Flight), Bill Speidel's Underground Tour, and Seattle Art Museum. Enjoy your time in Seattle, we sure did and I can't wait to get back!!