Gingersnap Cookie for National Cookie Day on Yummly
I am honored and thrilled to have my Gingersnap Cookie for National Cookie Day on Yummly. Did you know that it's National Cookie Day? Check out what I have to say here and then go to the gingersnap recipe over at Yummly, you will love this one!!
Who doesn't love the warm ginger flavor of a ginger snap, I like to dip mine in a cool glass of milk or a warm coffee.
Gingersnaps are a great cookie for anytime of the year but I practically like them at Christmas. That crunchy snap of a cookie filled full of wonderful spices make you think of Christmas. The whole family will love this cookie. Kids especially are drawn to this cookie with its sugary outside.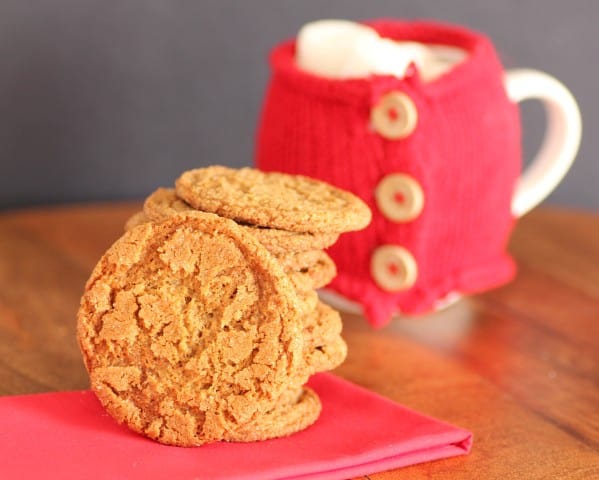 When I make these my husband jokes that they look so perfect he would swear I bought them but I didn't!! It is an easy recipe that I know you will all love to make again and again.
Have them when you are coming out of the cold with a steaming hot chocolate or coffee. Sit back, relax and enjoy the flavors of the season. These are great for giving as hostess gift when visiting over the holidays too!