Gluten-Free Zucchini Chips
We have been playing around with some ideas for zucchini lately. I love this vegetable and tend to use it a lot more in the summer months. We had some leftover so Ken made a trial run with these Gluten-Free Zucchini Chips.
At first, they were tasty but still not crisp enough. So after some alterations, we came up with a perfectly tasty, light and crispy, simple delicious zucchini chip and here's how we did it.
Recipe
1 large zucchini, sliced thinly
1 Tbsp. salt
1/2 cup cornstarch
Canola Oil for frying
Emeril's Essence
Emeril's Essence
2 1/2 tablespoons paprika
2 tablespoons salt & garlic powder
1 tablespoon each of:
black pepper
onion powder
cayenne pepper
dried oregano
dried thyme
Place the sliced zucchini in a bowl and sprinkle with salt. Let sweat for 30 min. Mix Emeril's Essence together and set aside. Drain the zucchini and place on paper towels to absorb any further moisture and pat dry. Heat oil in a wok or large pot. Lightly coat each slice with cornstarch and drop carefully into the hot oil. Do not crowd the pan but do them in batches. Fry them until golden brown, turning as necessary. Remove them onto a paper towel-lined baking sheet and immediately sprinkle with Emeril's Essence. Serve at once.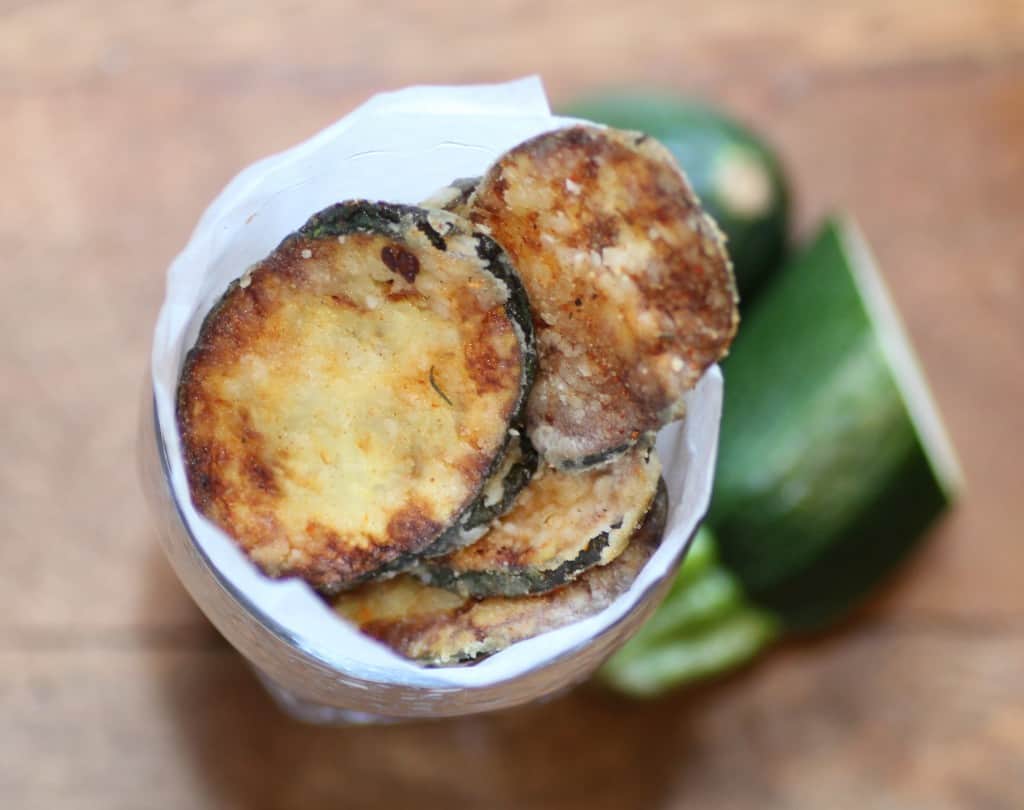 Emeril's Essence by Emeril Lagasse
Melt in Your Mouth Monday Recipe Blog Hop