GoodFood Meal Kits
Disclosure: I was compensated for this post. All opinions and experiences are my own.
We have been exploring the world of meal kits, have you? This is an excellent way to eat a healthy, satisfying meal with fresh ingredients that is delivered right to your door. The thing that I like is that I am still in control of the cooking and that it is not take out food. This past week we tried GoodFood Meal Kits and we were thrilled with how great the meals were.
We sampled three meals for two and each one was easy to make and entirely satisfying with large portions. The techniques were wonderful, getting crispy goodness into each recipe, which is something that I love!
Mojito Chicken with Crispy Rice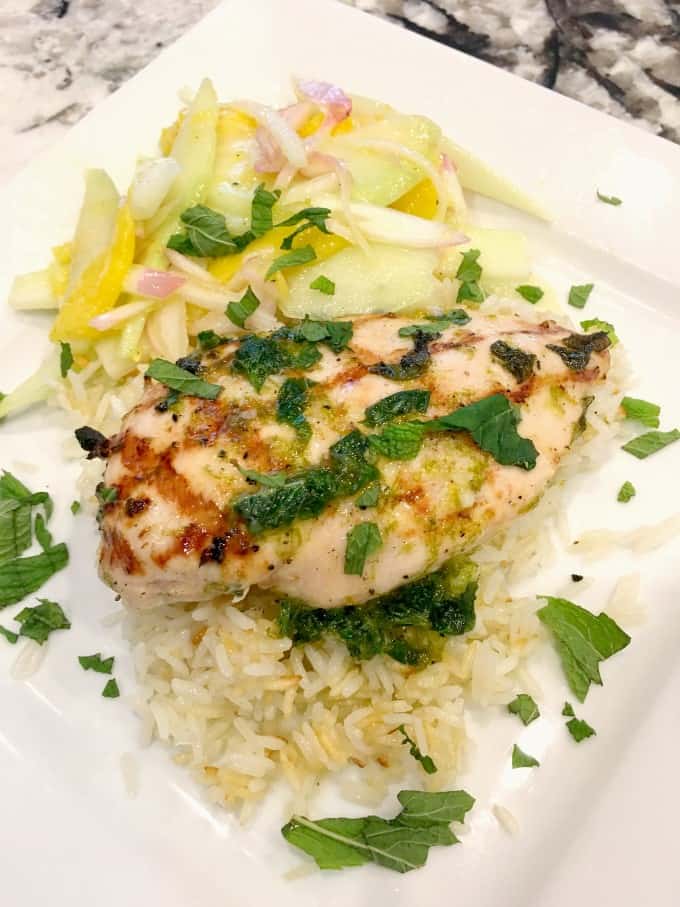 The first one we tried was this stunning plate, Mojito Chicken with Crispy Rice. I adored everything about this meal. To start with the marinade the chicken was in was fantastic and you keep some to add at the end to the chicken again. Fabulous idea!!
The mango, chayote squash and shallot salad was the perfect accompaniment to this chicken. It was refreshing and wonderful, I loved every bite!!
The crispy rice was astounding and I don't think I have ever had anything like that. So simple to crisp up half the rice in a non-stick fry pan yet so completely sublime to my palate!!
BBQ Pork Burgers with Crispy Onions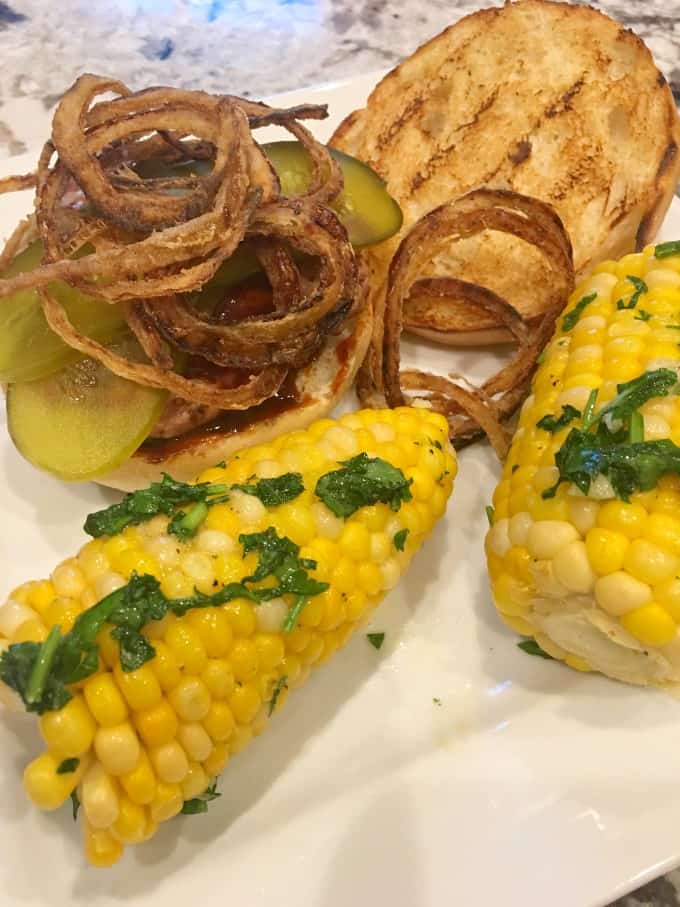 The second night was BBQ Pork Burgers with Crispy Onions. Don't think I have ever used just pork for a burger, wow they were divine!
The BBQ sauce and sliced pickle (it was Disneyland huge) were perfection on the burger but then the crispy onions bring it to a whole new level!!!
Going with these burgers were great corn on the cob. These kernels took a little dive into butter, garlic and parsley. Why on earth have I never done that before? That is life changing and so simple!!
Spring Pesto Pasta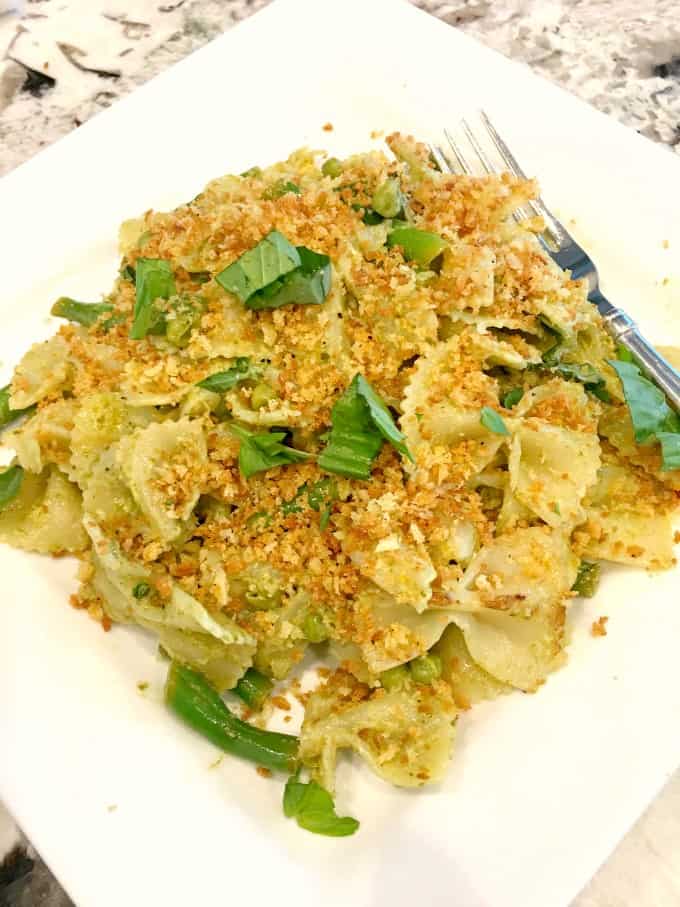 The final night also gave me that very satisfying crunch! This Spring Pesto Pasta came together very easily.
The lovely panko topping is called Pangritata or also known as "the poor man's Parmesan". Whatever it is called it is delicious adding another element to a pasta dish is brilliant!!
I love vegetarian dishes like this one and the added green beans and goat cheese changed up a regular pesto pasta to a new height!!
So how do you get wonderful meals like this? It is simple just head on over to GoodFood and sign up. You can have 2, 3 or 4 meals delivered weekly for 2 or 4 people. Also select easy prep, classic basket or family, giving you lots of options. Then choose your meals and away you go!! You are off to cooking with big flavors and best of all the dishes are homemade by you! Turn yourself into a chef in no time learning easy techniques and being proud of what you are serving!!
And with all that greatness I have a gift for you!! You can either use the code TARA50 when placing your order or use this LINK and $50 off will be applied automatically. Yup that is right, free scrumptious food for the taking. You have got to love that!
Follow along with the fun on Instagram and Facebook!!