Review of Taste of Treme Cookbook
I recently did a Review of Taste of Treme Cookbook of This book is full of recipes that will "get da taste buds goin'" by the author Todd-Michael St. Pierre who is a New Orleans native. Recipes like Suck da Heads and Pinch da Tails Creole Spice, Pride of the Parish Crabmeat au Gratin and Rebirth Kickin' Chicken and Wicked-Ass Waffles.
Hilarious names for some of the recipes and they all look divine!!
Giveaway!!
We are having a giveaway and one lucky recipient will be getting this gorgeous book, Taste of Treme. I gave it to Amber to pick a recipe and she simply couldn't because she said everyone looked so good. I went with this cabbage recipe Grandma Shoog's Fried Cabbage with Bacon, Onion and Garlic and served it with a pork tenderloin and broccoli.
It was so good. I did lighten it up from the original as I took off most of the bacon fat and added 1/4 cup to 1/3 cup of water as needed to steam the cabbage. Sorry, just had to!!
Good luck to you all for winning this wonderful collection of Creole, Cajun and Soul Food from New Orleans, Taste of Treme. Come on over to enter our giveaway HERE.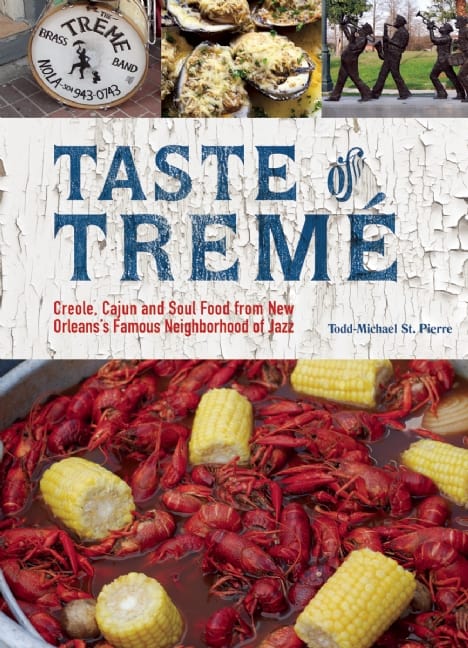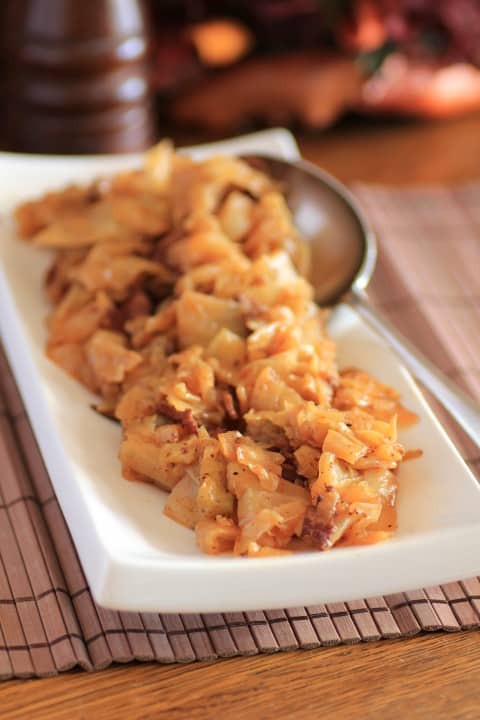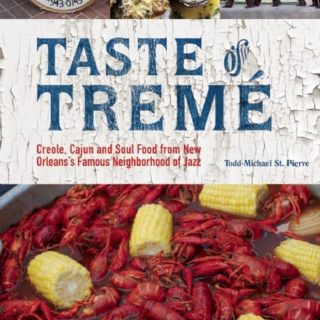 Grandma Shoog's Fried Cabbage with Bacon, Onion and Garlic
Yield: 4-8
Prep Time: 15 minutes
Cook Time: 1 hour
Total Time: 1 hour 15 minutes
A wonderful Cajun/Creole side dish that goes great with pork!!
Ingredients
6 slices bacon, chopped
1 large yellow onion, diced
2 garlic cloves, minced
1 large head cabbage, cored and sliced
1 Tbsp. salt or as needed
1 tsp. black pepper
1/2 tsp. onion powder
1/2 tsp. garlic powder
1/8 tsp. paprika
Instructions
In a large stockpot over medium-high heat, cook the bacon until crispy, about 10 min. Add the onion and garlic and cook, stirring, until the onion caramelizes, about 10 min. Immediately stir in the cabbage and continue to cook, stirring, for 10 min. longer. Stir in the salt, pepper, onion powder, garlic powder and paprika. Reduce the heat to low, cover, and simmer, stirring occasionally, about 30 min.