I am really excited to be guest posting at Amuse Your Bouche today with these delicious Greek Stuffed Tomatoes with Quinoa and Black Lentils. A recipe that I developed just for Becca and one that we all loved so much.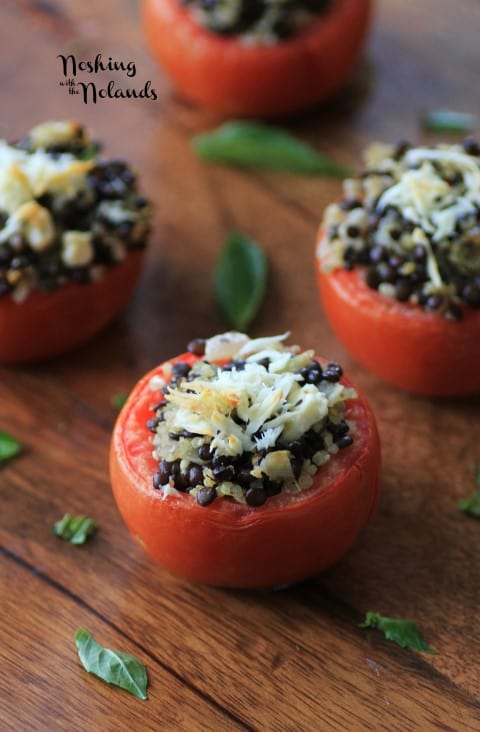 Becca is off after getting married and now on her honeymoon. What a truly exciting time!! She is basking away on the shores of Cancun Mexico and I wish her the best vacation ever!!! Have a little cocktail with an umbrella in it for me Becca!!
Amuse Your Bouche is one of my very favorite vegetarian sites. Her dishes, one after another, are creative and scrumptious looking with her huge talent for exceptional photography. Come by to see my recipe but stay awhile to check out everything else. You will love it!!