Hawthorn Dining Room and Bar
Sometimes it is said, "out with the old and in with the new"! This really stands true to when restaurants need a face lift, a fresh start! Most don't stand the test of time without some remodeling. This was true for the old Rimrock restaurant in the Palliser Hotel here in Calgary. Out of the rebirth came the wonderfully appointed Hawthorn Dining Room and Bar.
For me, stepping into a classic 5-star hotel, I always look towards the bar area and want to see a comforting welcoming sight.
Here at the Hawthorn restaurant they now have just that with a stunning lobby bar that invites you to continue on to the gorgeous classically approached yet modern feeling restaurant.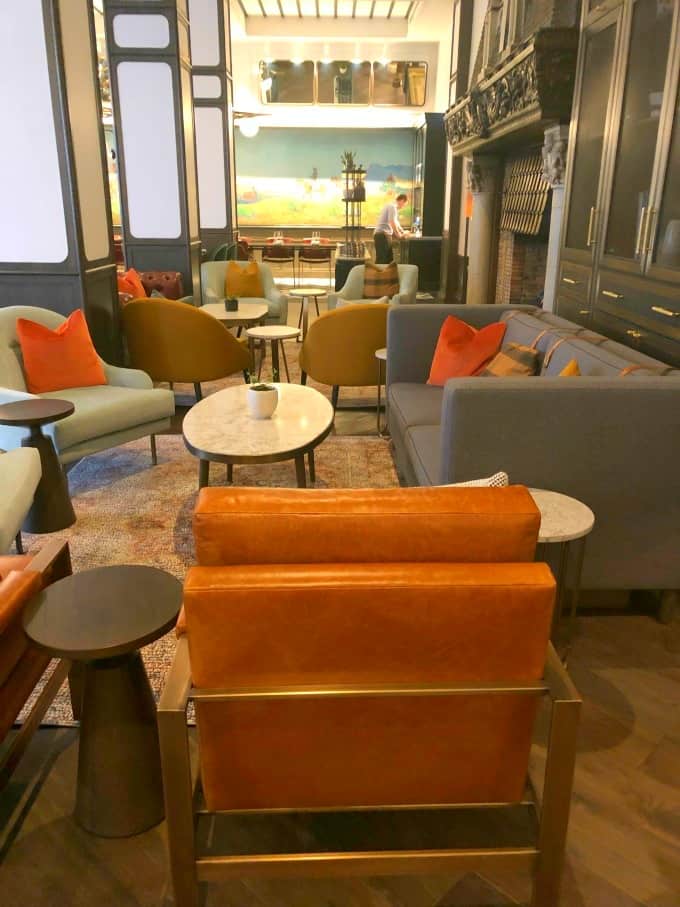 Fairmont hotels are always above standard with their fine interiors, impeccable service and great restaurant offerings.
The Hawthorn wanted to take it one step further and not be just another hotel restaurant but one that you want to come and dine in even if you live here locally.
A true hot spot to venture to for travelers and locals alike. The Rimrock decades ago had that same charm and pull and now the staff at the Hawthorn are hoping to rekindle that feeling again.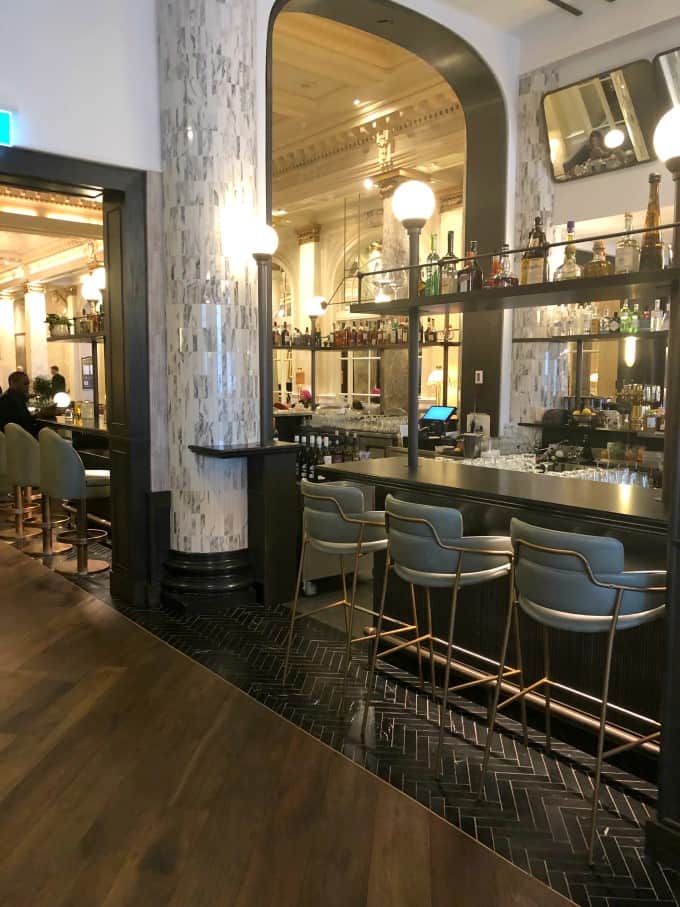 The 165 seat bar and dining room is plentiful in capacity, yet has a very homey and comforting feel.
Accented with leather, brass, throw pillows and marble the interior of the restaurant is of utmost class and comfort. These elements are married together perfectly and fitting into the Palliser's high standards.
Hawthorn Cocktail – The Home Grown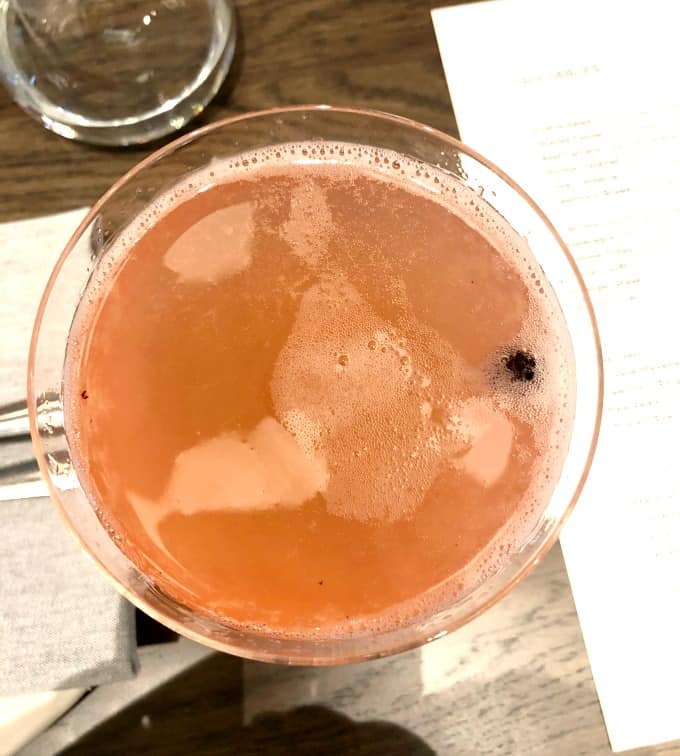 The menu is very approachable and locally sourced. This holds true to the cocktails also as their signature libation, The Home Grown is made with a gin produced especially for them called Hawthorn Gin by Eau Claire Distillery. Also in this fantastic cocktail is a perfect blend of Fairmont Palliser Apiary Honey and See Ya Later Ranch Brut.
The Hawthorn Gin is a perfect blend of hawthorn berries, Saskatoon berries & honey. In the cocktail a scattering of elusive, (at this time of year) Saskatoon berries float about!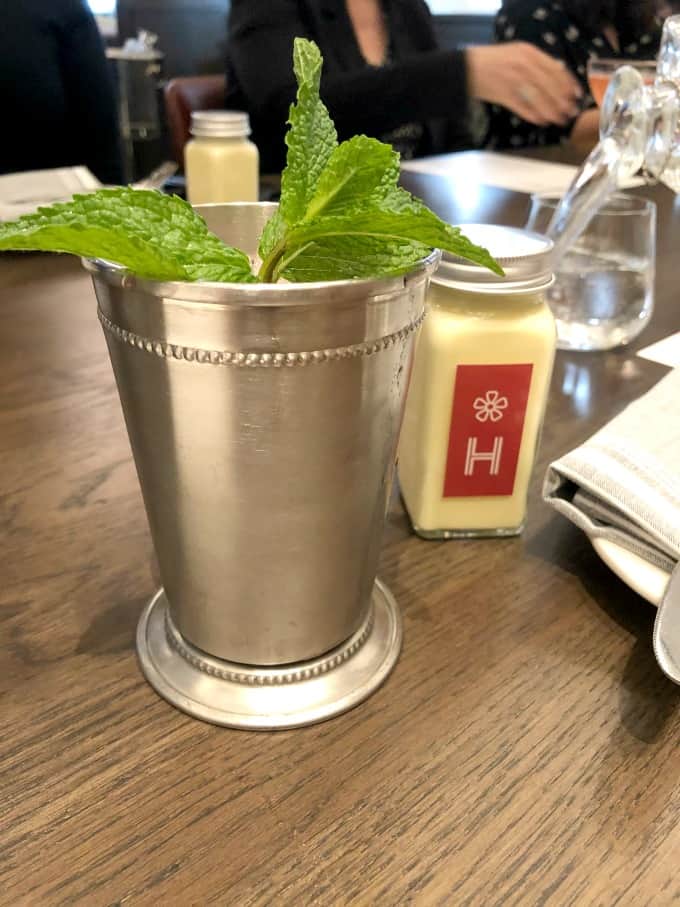 There are also fun non-alcoholic drinks on the menu. As the drinks were served we were all interested in the lotion that was present at everyone's seating.
It is a wonderful emollient that has a "Farm to Washroom" approach that is used throughout the hotel exclusively. This lotion is made also locally by Lowen's.
Hawthorn Menu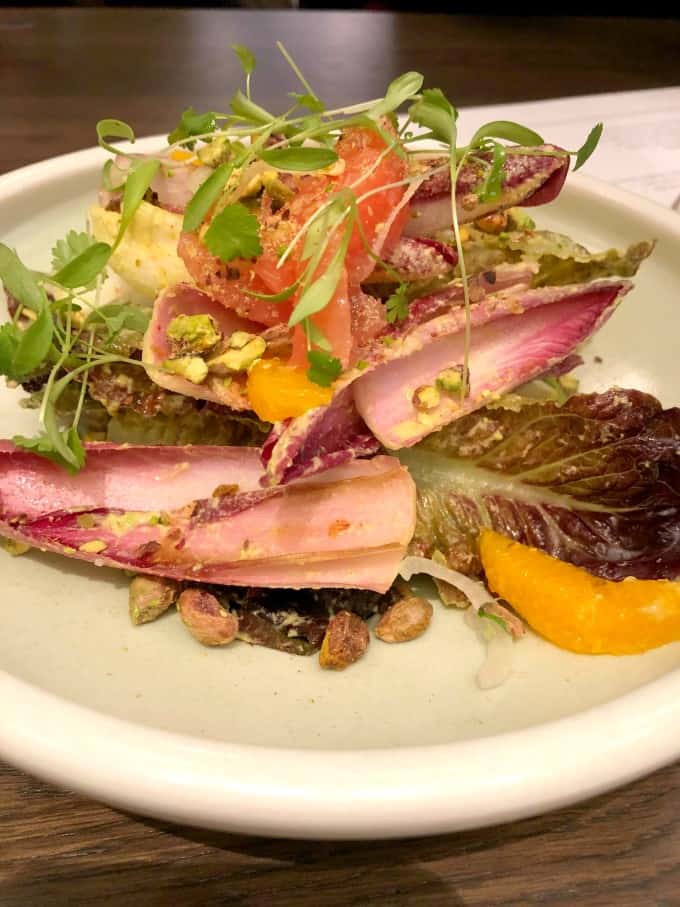 We were served family style so we could try a broad offering of what is available for lunch. To start with we had this adventurous Endive Salad with citrus, cilantro and pistachios ($15).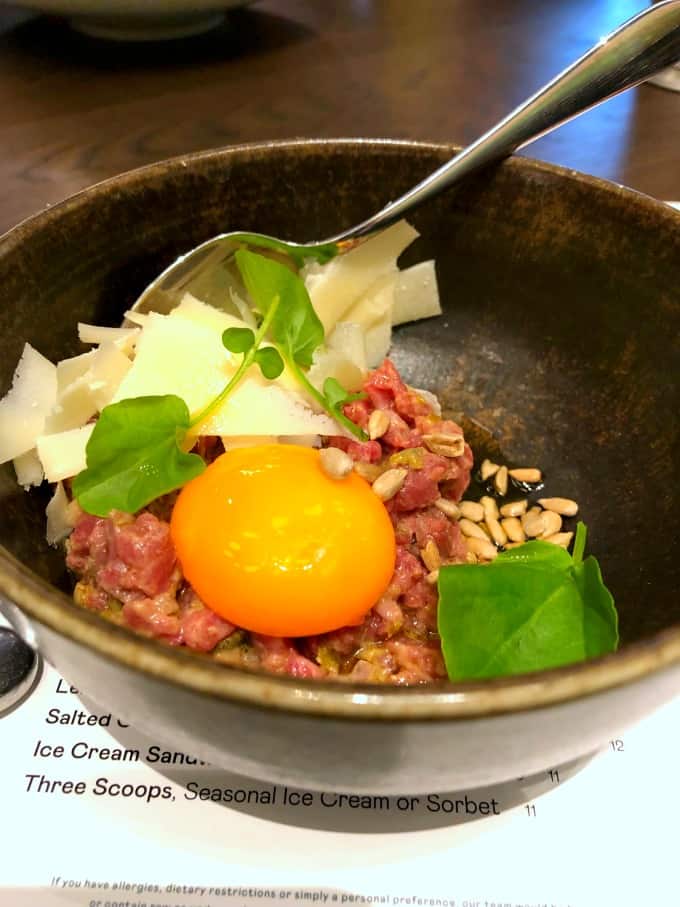 Always one of my favorites is a great Beef Tartare with egg, Grand Padano and seeds. This was served with crispy flatbreads too ($19).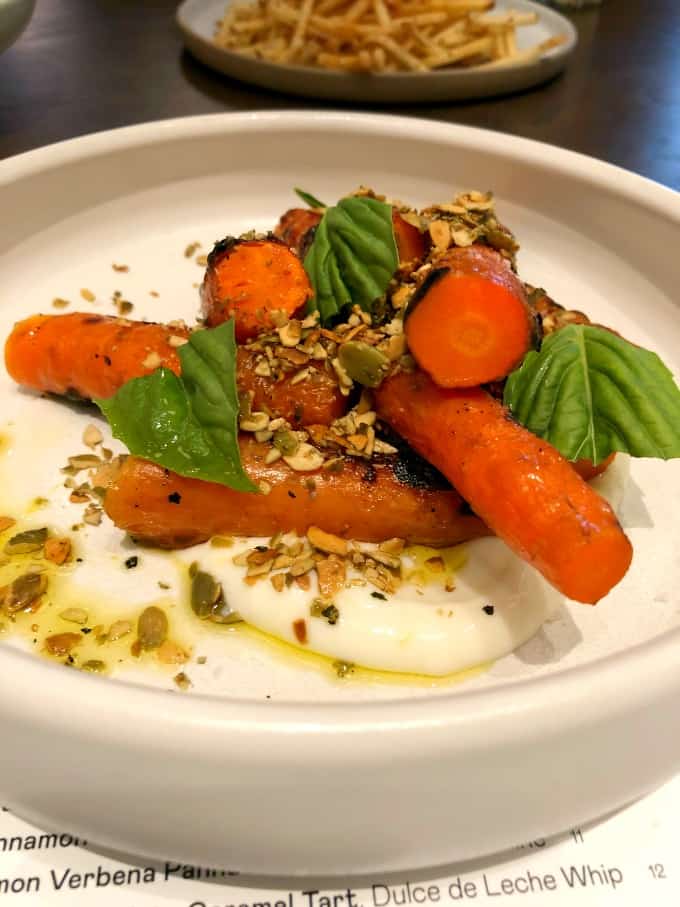 A unique side or starter is this dish simply called Carrots. It is accompanied by Labneh, Gremolata and Basil giving it a very Middle Eastern flare ($9).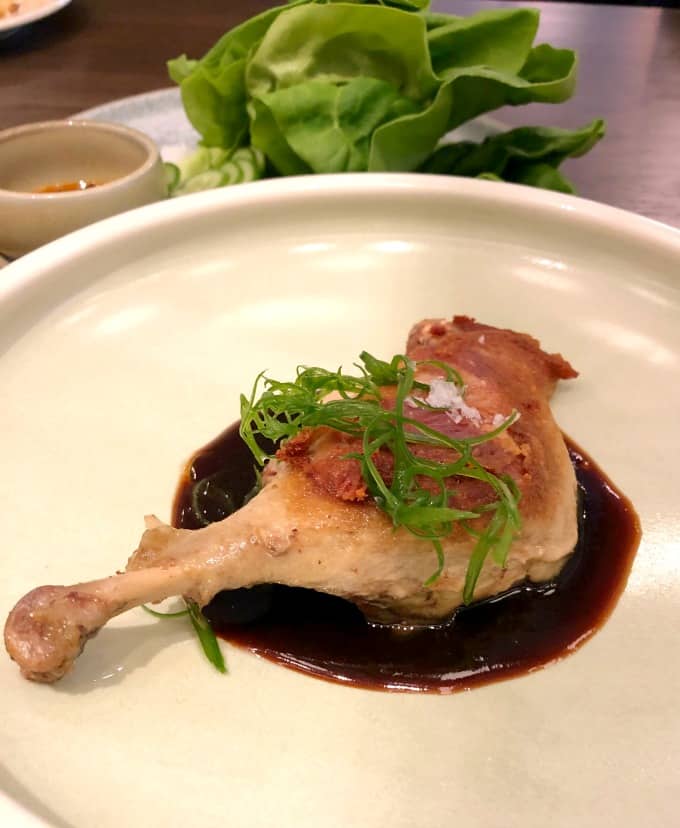 A rich and divine option yet not too filling is the Duck Confit. Shred the duck up in the gorgeous hoisin-based sauce and serve it up in lettuce leaves for a perfect lunch ($19).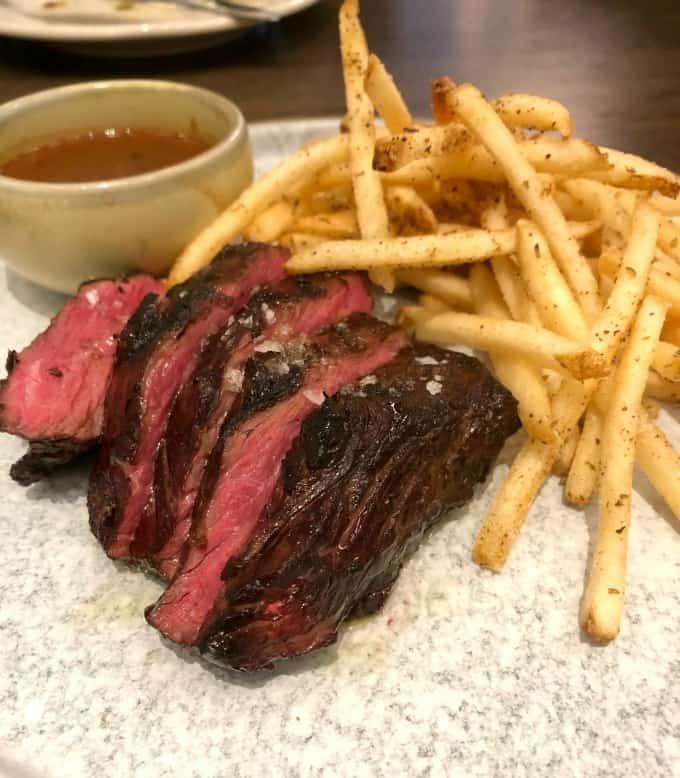 For the red meat lover you can't get anything better than a perfectly cooked Hanger Steak served with Sauce Au Poivre and perfectly seasoned crispy Frites ($21).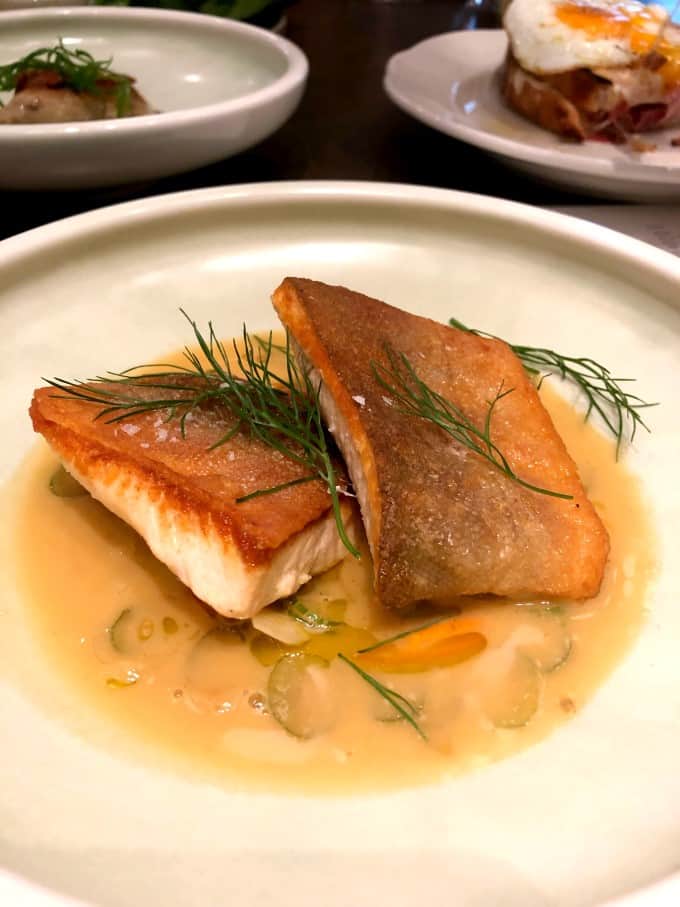 For a lunch fish option we were offered the Arctic Char that was in a sublime sauce with fennel ($22).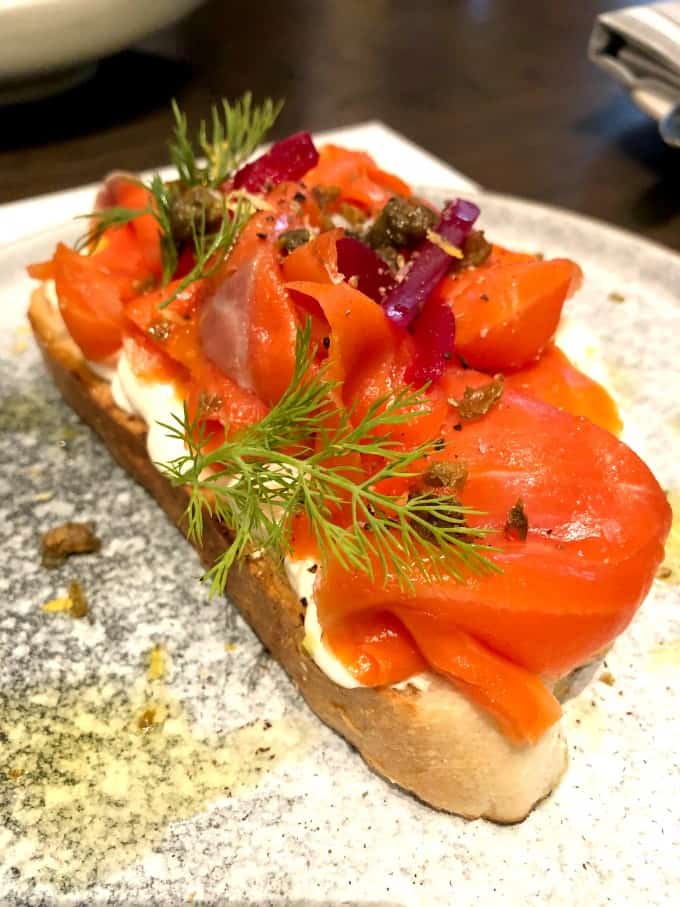 With all that was offered surprisingly my favorite was the Lox Toast. Not that I am not a lover of smoked salmon already but the in house bread with the whipped cream cheese took this sandwich over the top ($16).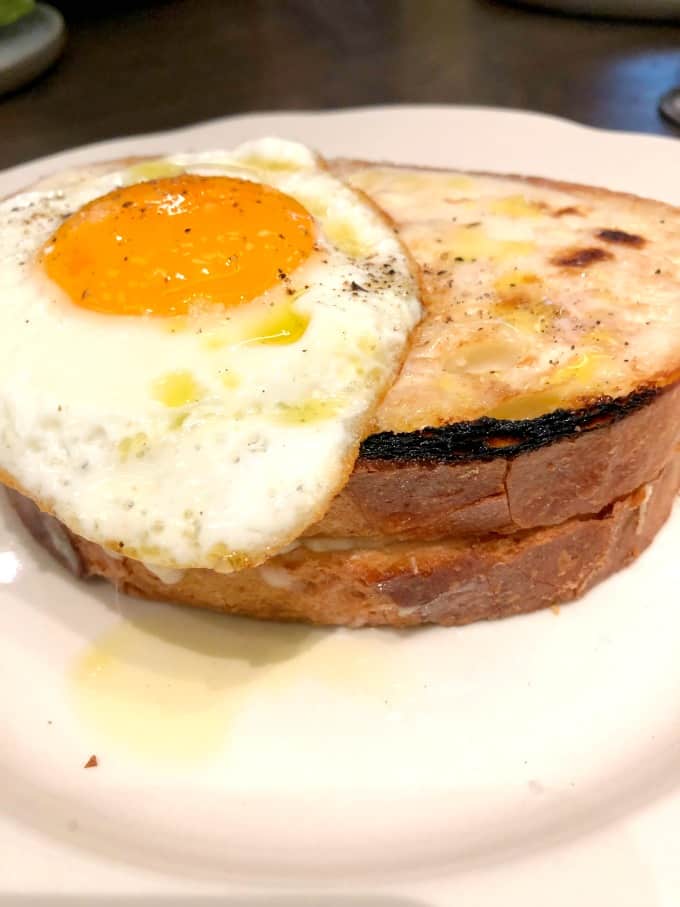 Croque Madame is always a safe choice because of its decadent nature. A perfectly fried egg is adorned on top making its own sauce when cracked open ($19).
Hawthorn Desserts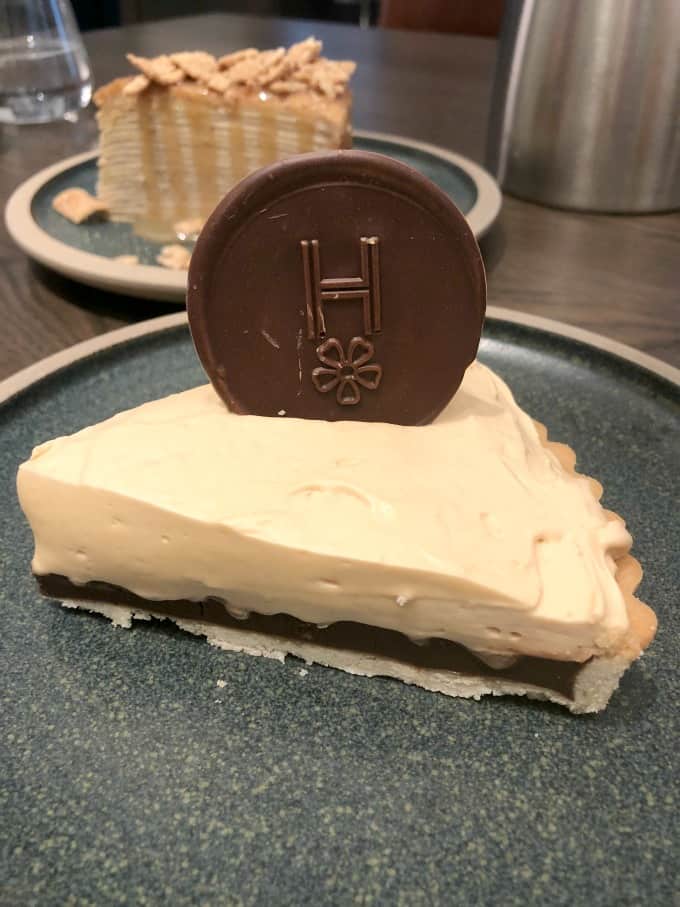 Salted Chocolate Caramel Tart was as good as it sounds. The perfect way to end a stunning lunch ($12)!! But look in the background there is still more to share!!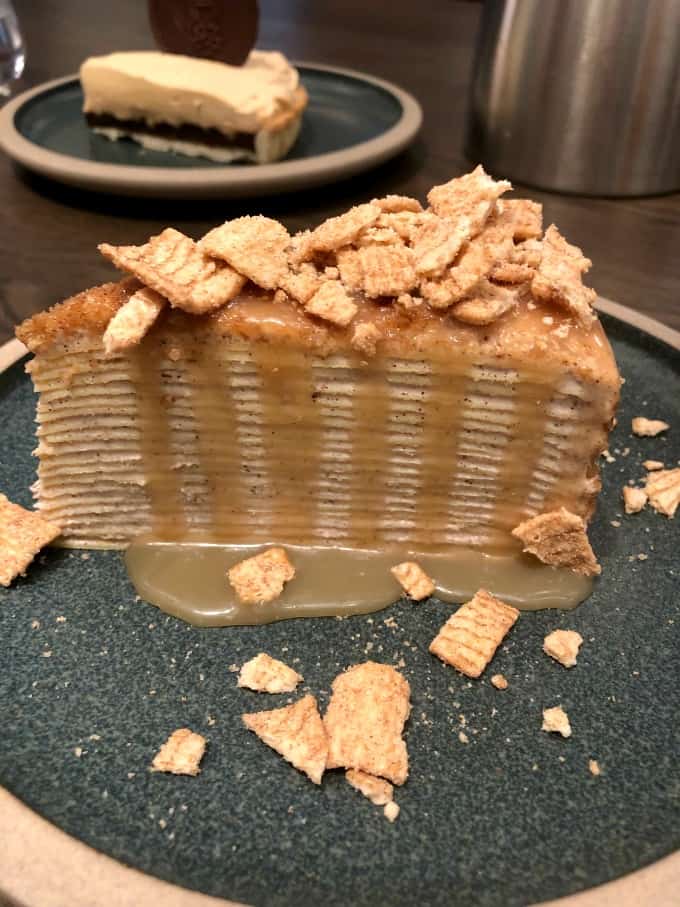 As much as that chocolate tart was amazing this Cinnamon Toast Crunch Mille Crepe is a show stopper. It really brings out that kid in you and has you craving this delicious cereal again ($12)!!
Come and follow along with Hawthorn to see the latest creations and fun events on Facebook, Twitter and Instagram.