Hi Mountain Brown Sugar Brine Mix
Hi Mountain Brown Sugar Brine Mix – If you follow us you know that we love to smoke here!! Not in the way you are thinking but slow smoking delicious foods. When doing so, with a large piece of meat of poultry, it is so important that you brine it first. We always do!!
We were asked to review Hi Mountain Brown Sugar Brine and it was fabulous. So easy to do with their brine mix. Ken usually heats his recipe and then has to cool it. With their seasoning you just dissolve it in cold water, place your product in and then refrigerate 24 hours. What could be easier!!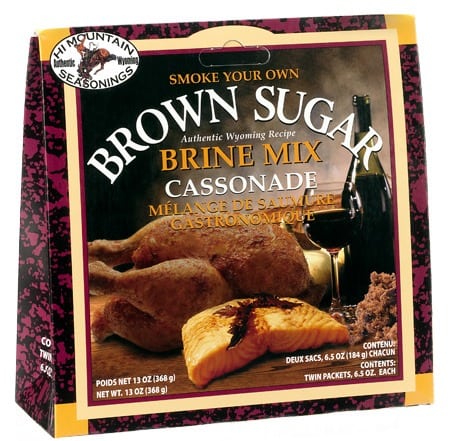 For a chicken we pat it dry out of the brine. Usually stuff it with onion wedges and apples slices, a stalk of celery or two. We then rub the outside with olive oil and sprinkle on a poultry herb mix. Smoke it low and slow at 225F. with hickory or fruit wood for 3 1/2 hours or until the breast temp. is 160-165F. Tent for 20 min. and then carve and serve. Look at how delicious this chicken looks and it tastes heavenly!!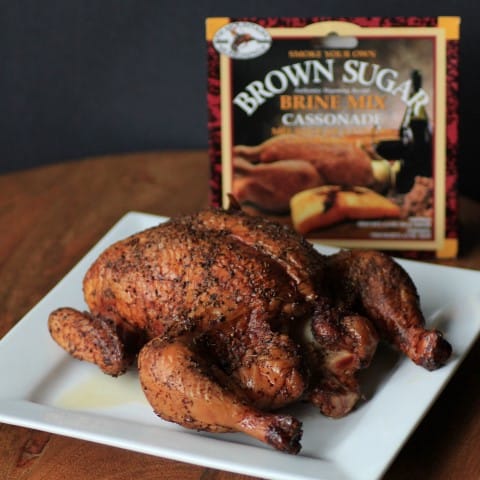 It is so juicy and flavorful you will never want a roast chicken again. Hi Mountain Seasoning have an extensive line of products. Check them all out!!