Holiday Cantaloupe Pomegranate Salsa
We are reviewing some great recipes of the past and today I have for you Holiday Cantaloupe Pomegranate Salsa. With all the heavy dips and appetizers over the holidays it is nice to lighten things up in a delicious way. This salsa is just the trick and will have everyone crowded around for more for a great New Year's Eve munch!
I love sweet heat and combining fruit and jalapenos together gives you that perfect marriage. A little sweet onion also offsets this dish nicely. Then the addition of cilantro, sets it off to be complete! Pomegranate seeds are like little jewels and are so fantastic in any dish for the holidays.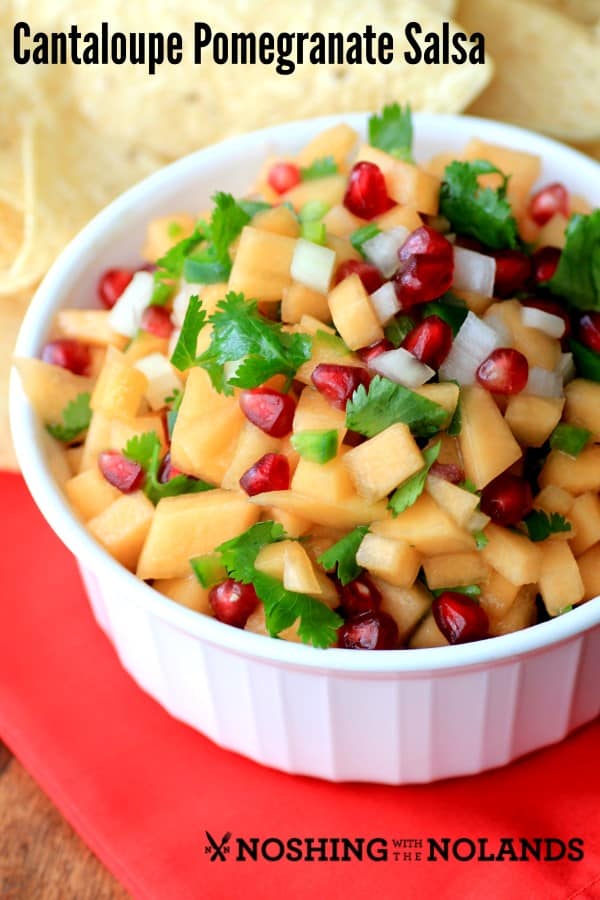 This salsa is light, refreshing and full of flavor. It would go as nicely with tortilla chips as it would on the side for a great fish dish! It is also festive and your company will be drawn to the gorgeous colours.
You can adjust the heat in this salsa by simply removing the seeds and veins on the jalapeno, so kids will be also diving into this dish. Such an easy, lively dish that eveyone will enjoy for the holidays and beyond.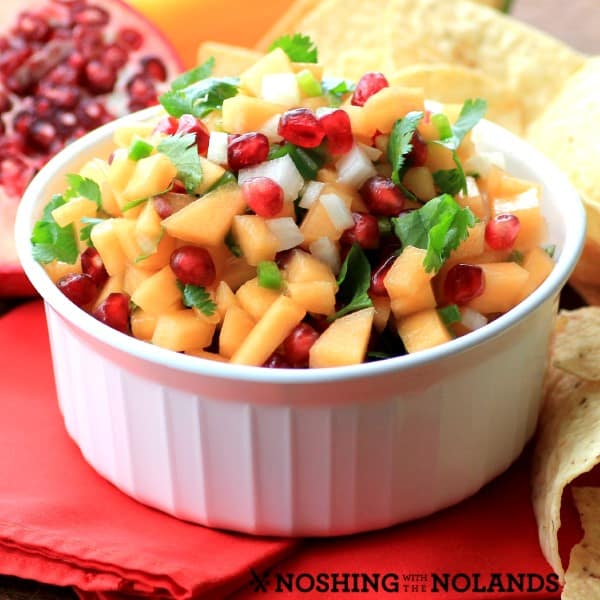 Come to the original post for all the details and the RECIPE!!